Friday, 24 January 2014 09:24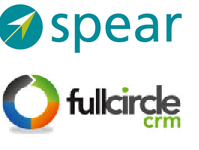 Spear Marketing Group, a B2B demand generation agency has partnered with Full Circle CRM to provide advanced marketing intelligence to it high-tech clients.
With the Full Circle CRM Marketing Performance Management solution, the agency will enhance the reporting and analysis capabilities of the demand generation, lead nurturing, and customer marketing programs it executes for clients.
Read more...
Wednesday, 29 January 2014 00:00


While the sales cycle is getting longer and buyers continued to wait to engage with sales, B2B buyers are more satisfied with the process than they were a year ago.

That was just one finding in Demand Gen Report's 2014 B2B Buyer Behavior Survey. A total of 150 B2B buyers were involved in a major purchase during the past 12 months, revealing some significant trends that impact the purchasing process, including:

The number of respondents who said they were satisfied with their last purchasing experience surged by 57% over 2012 totals;
As many as 40% of respondents said they waited longer than last year to initiate contact with B2B vendors;
As many as 34% of respondents said the number of team members involved in the B2B purchase process increased over the past year;
More than two thirds (68%) of respondents agreed that the number of sources used to research and evaluate purchase has increased over the past year.

Download Now »

Monday, 24 March 2014 08:00

More than half (58%) of companies find that their lead generation efforts are falling short, according to a lead generation survey conducted by Demand Metric and released by Salesfusion.

The online survey was based on more than 200 responses from small and mid-size companies. The study also highlights that the most common approaches for generating leads included email marketing (78%), tradeshow or event marketing (73%), and content marketing (67%).

Read more...

Written by Brian Anderson, Associate Editor

Wednesday, 19 February 2014 11:37

The growth of Big Data has not gone unnoticed by B2B marketers. In an annual study from Infogroup Targeting Solutions, 54% of marketers said they have already invested in Big Data. Up to 30% of marketers said they plan to invest in Big Data for the first time in the next two years.

Although Big Data has been a part of the lead generation and nurturing process for quite some time, many B2B marketers are still developing strategies for managing and leveraging the influx of information they are collecting on prospects.

Read more...

Written by Kim Ann Zimmermann, Managing Editor

Tuesday, 08 April 2014 10:42

Social selling is the new way to work for many sales people. As they tap into social networks to interact with potential and current clients and extend their personal brand, B2B marketers are beginning to navigate this new selling approach and determine the best strategy to support the efforts.

"Is is really an opportunity for marketing to empower and enable the sales force to leverage content as their currency," said Jill Rowley. Rowley recently started her own social selling consultancy, #SocialSelling, after heading up Oracle's social selling initiative. "What social selling is doing is creating an army of mini marketers where everyone in the company is sharing and creating content."

Read more...
<< Start < Prev 1 2 3

4

5 6 7 8 9 10 Next > End >>


Page 4 of 243