Monday, 20 January 2014 10:37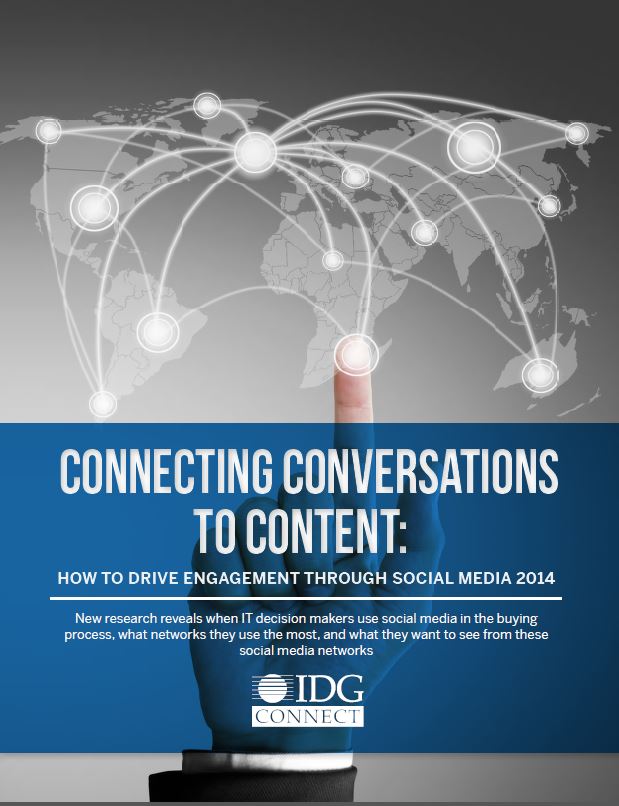 IDG Connect's survey of more than 400 enterprise respondents involved in IT purchase decisions shows that social networking is popular among B2B IT buyers in making technology purchase decisions. According to the report, titled Connecting Conversations To Content, 86% of B2B IT buyers are currently using social media networks in their purchase decision process.
Search is used by 58% of respondents, followed by social networking (57%); professional networks (51%); video sharing (38%); and reviews and recommendations from peers (38%).
Read more...
Wednesday, 29 January 2014 00:00


While the sales cycle is getting longer and buyers continued to wait to engage with sales, B2B buyers are more satisfied with the process than they were a year ago.

That was just one finding in Demand Gen Report's 2014 B2B Buyer Behavior Survey. A total of 150 B2B buyers were involved in a major purchase during the past 12 months, revealing some significant trends that impact the purchasing process, including:

The number of respondents who said they were satisfied with their last purchasing experience surged by 57% over 2012 totals;
As many as 40% of respondents said they waited longer than last year to initiate contact with B2B vendors;
As many as 34% of respondents said the number of team members involved in the B2B purchase process increased over the past year;
More than two thirds (68%) of respondents agreed that the number of sources used to research and evaluate purchase has increased over the past year.

Download Now »

Written by Brian Anderson, Associate Editor

Tuesday, 25 March 2014 15:35

Lead scoring is not a new practice. According to the 2014 B2B Buyer Behavior Survey conducted by Demand Gen Report, 60% of the companies surveyed do lead scoring or plan to over the next year. However, many marketers are struggling to take lead scoring to the next level to predict buyer behavior.

The report shows that 58% of the B2B marketers surveyed state that they want predictive models for their lead scoring programs. But incomplete or inconsistent data (59%) and lack of knowledge on what attributes indicate buying behavior (44%). Lattice Engines CMO Brian Kardon stated in a recent webinar that it's not that marketers are doing the wrong things; it's the data being collected that's coming in under par.

Read more...

Monday, 24 March 2014 08:00

More than half (58%) of companies find that their lead generation efforts are falling short, according to a lead generation survey conducted by Demand Metric and released by Salesfusion.

The online survey was based on more than 200 responses from small and mid-size companies. The study also highlights that the most common approaches for generating leads included email marketing (78%), tradeshow or event marketing (73%), and content marketing (67%).

Read more...

Friday, 04 April 2014 11:37

Avention, a BI and sales enablement solutions provider, is integrating with the SAP Cloud for Customer solution.

The integration is designed to help companies retrieve data and business insights from Avention's global B2B database and leverage the cloud-based customer engagement solution from SAP.

Read more...
<< Start < Prev 1 2 3

4

5 6 7 8 9 10 Next > End >>


Page 4 of 244