Feature Articles
Written by Amanda F. Batista
Tuesday, 01 February 2011 11:59
In skyrocketing to more than 700 companies in its first two years in business, Marketo's customer base has been made up primarily of small to mid-sized organizations. Based on the results of the recently wrapped quarter, Marketo is now making inroads with enterprise customers as well.
Marketo announced its Q4 results, during which the company increased its customer count to more than 850, signing 80 new customers in the month of December alone. In closing out 2010, Marketo reported it had doubled its customer count during the year and saw revenue growth of 315% year over year.
The company also saw its client roster expand within the enterprise sector, with nine new customers at corporations with revenue over $1 billion, the company's first million dollar deal and its fourth deal at a Fortune 15 company.
Read more...
DemandGen Reports
Written by DG Report
Tuesday, 01 February 2011 11:45
Alinean, creator of value-based interactive sales and marketing tools for BtoB vendors, announced record growth in 2010, during which the company added more than 20 new clients and increased its revenue by more than 15%. New client additions include Autodesk, BMC Software, CSC, CiRBA, Informatica, MessageSystems, PGI, Rackspace and ShoreTel.

Alinean expanded its headquarters to the landmark One Eleven building in downtown Orlando. The company also added new management with the appointment of four new vice presidents: Steve Thomas, VP of Finance & Business Operations; Peter Brooks, VP, Professional Services; Johanna Rivard, VP, Demand Center and Sales Operations; and Dan Sixsmith, VP Channel Development. For 2011, Alinean plans to continue expansion plans by adding at least seven new team members.
Read more...
DemandGen Reports
Written by DG Report
Tuesday, 01 February 2011 11:29
Demandbase, a provider of marketing performance improvement solutions for BtoB marketers, has introduced Account Watch, a new feature of its Real-Time ID Service. Account Watch is designed to enable Real-time ID Service customers to connect their own CRM data to their web site, enabling companies to deliver targeted messages to visitors and trigger sales notifications in real-time.
"The ability for a company to know, in advance, when a target account from its sales and marketing database is about to visit its web site and to take action in a real-time manner to maximize the value of that visit has, until now, been nothing more than a marketer's pipedream," said Jeff Zabin, Chief and Research Director, Gleanster, and author of the business bestseller Precision Marketing.
Read more...
Feature Articles
Written by Amanda F. Batista
Tuesday, 25 January 2011 13:45
With the financial markets buzzing over recent M&A activity and planned IPOs from high profile brands such as Responsys and LinkedIn, industry watchers are keeping a close eye on the next move for venture-backed players. In an interesting twist, Eloqua CEO Joe Payne revealed the company is already meeting with analysts and taking steps to prepare for a public offering.
"Great companies and great markets have a tendency to go public," he said in an exclusive interview with DemandGen Report. "We believe that [the marketing automation space] is a viable and important market." Payne also called the automation space an "inevitable market," pointing out the direct impact the tools have on revenue generation. "We want to build our business so it's attractive to investors," he said. "That's why we would point towards an IPO."
Read more...
DemandGen Reports
Written by DG Report
Tuesday, 25 January 2011 11:04

BtoB demand-generation agency Bulldog Solutions earned two finalist nominations in the fifth annual Stevie Awards for Sales & Customer Service. Bulldog has been selected as a finalist in the "Marketing Solutions–New" category for its third-party data integration solution, and Bulldog client Motorola Enterprise Mobility Business is a finalist in the "Demand Generation Program of the Year" for the Mobile Advantage 2010: Change the Game virtual tradeshow. More than 800 entries were submitted for this year's Stevie Awards.
Read more...
<< Start < Prev 111 112 113 114 115 116 117 118

119

120 Next > End >>


Page 119 of 178
Bulletin Board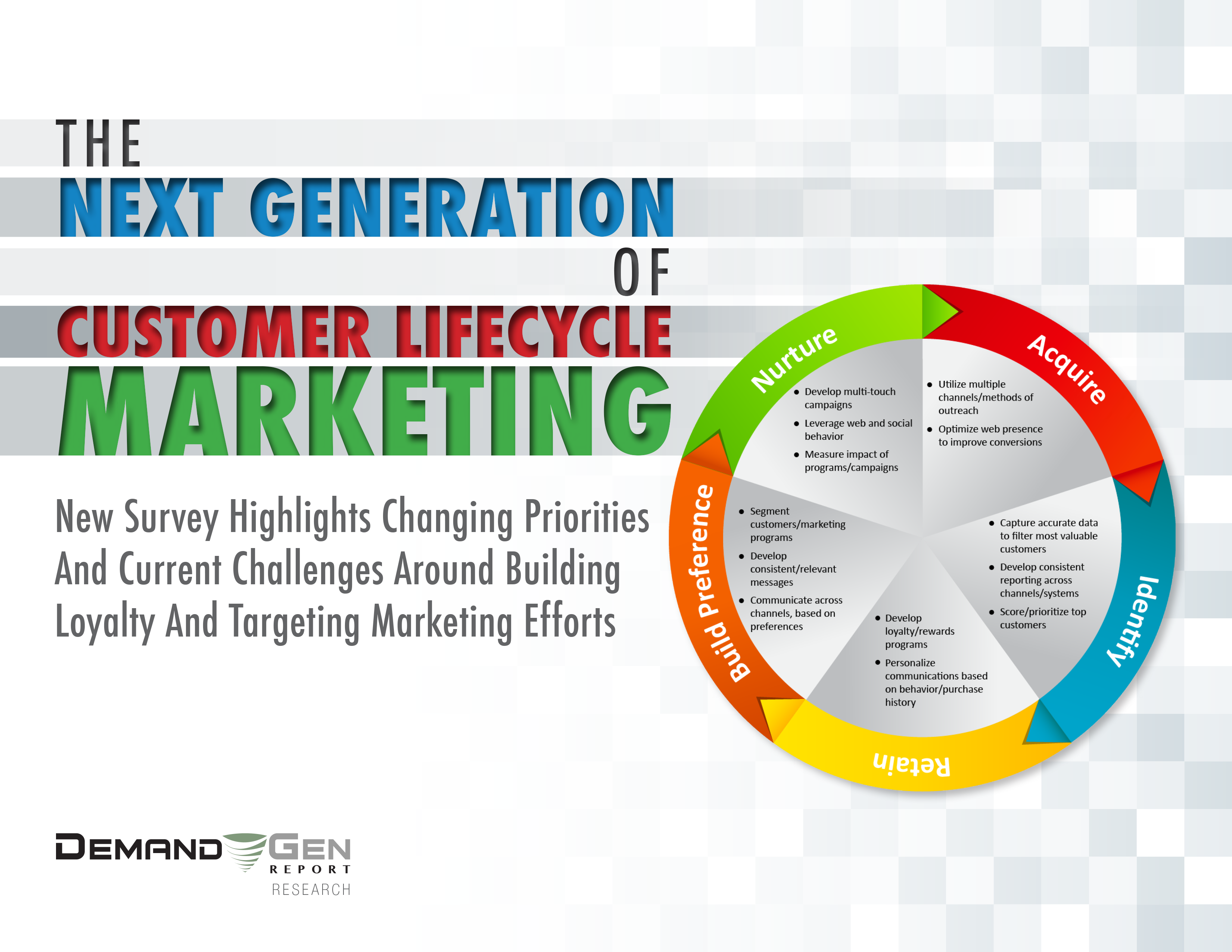 Download this exclusive new survey, which breaks down the priorities and challenges around customer lifecycle marketing, for both B2B and B2C brands. The report looks specifically at the growing focus on loyalty, acquisition and tracking behavior and preferences across channels.
Solution Spotlight

Daddy Analytics from Daddy Donkey Labs tracks Google Adwords, allowing marketers to monitor their Salesforce web-to-leads against their marketing spend.
Features/Functionality
Daddy Analytics brings together Salesforce, web analytics and Google Adwords.
Read more...
Follow Us
DGR TV
Jim Meyer, Vice President, eTrigue Corp
Demanding Views
By Brian Hession, President and Founder, Oceanos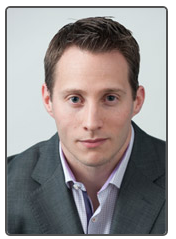 Competitive Intelligence: What you must know to be successful (Part 1 of 2)
Read more...
Industry Events
When? August 19-22
Where: Hynes Convention Center - 900 Boylston Street - Boston, MA
That's right, the INBOUND conference is a must-attend event for marketers worldwide to experience the inbound marketing movement by learning, watching, using, talking, and networking for four whole days in the heart of Boston's emerging tech scene.
Read more...

When: April 8-10, 2013.
Where: Hilton San Francisco Union Square - 333 O'Farrell St., San Francisco, CA.
No matter what time of year you visit San Francisco, you'll find plenty of things to see and do. San Francisco is home to world-class restaurants, breath-taking sites and beautiful scenery.
Tweet with us: #mus13
Read more...
Achieving Measurable Marketing Results Across The Enterprise
Date: June 26, 2012 Time: 8am - 12pm Where: MacArthur Park Restaurant in Palo Alto, CA
Read more...
September 4-5-6, Columbus Convention Center
Columbus, Ohio USA
Read more...
When: Tuesday, April 24 2012.
Where: The Times Center - 242 West 41st Street, New York, NY 10036
Read more...