DemandGen Reports
Written by Industry Analyst
Tuesday, 10 March 2009 15:09
As powerhouse brands from financial services to manufacturing look to pare their operations, small to midsized firms are emerging as a big opportunity during the economic downturn. According to industry data, small businesses have created 60% to 80% of the net new jobs added since the mid-1990s.
To address this sector, ZoomInfo recently unveiled enhancements to the SMB and midmarket company portion of the Waltham, MA-based company's database of more than 45 million people and 5 million companies. The additional breadth of coverage and depth of insight is designed to provide sales and marketing departments with detailed profiles on 2.4 million companies with 500 or less employees, including descriptions, revenues, number of employees, locations and other information on public, private and non-commercial entities alike.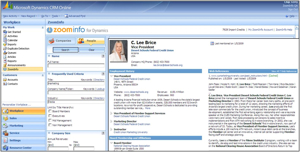 Using ZoomInfo's enhanced company data, marketers and salespeople are provided with profiles on SMBs with a web presence and the millions of employees who own and work at them. The tool allows users to develop targeted campaigns based on the size and/or revenue, location or industry of companies they need to reach. This targeting is aimed to allow marketers to create messages and promotions which are tailored to address the specific needs of small, medium and large enterprises. 
Tim Clark of Tom James Company, a leading custom clothier, pointed out that the expansion of tools like ZoomInfo's are essential in this climate.  "As large enterprises continue to tighten their belts, our sales and marketing operation has shifted its focus to driving smaller but more numerous business opportunities with executives in small and medium sized businesses," said Clark. "Using the information provided by ZoomInfo Power Sell we have been able to expand our pipeline and service a greater market base by effectively being able to refocus on this often untapped area of the market."
ZoomInfo's semantic search engine gathers publicly-available information from the Web – through company websites, news feeds and other online sources – and then automatically compiles it into easy-to-search and easy-to-read profiles. More than 6 million people search www.zoominfo.com every month. And over 3,000 customers, including Yahoo!, Microsoft, Oracle, PepsiCo, and 20% of the Fortune 500, subscribe to ZoomInfo's premium service products.
blog comments powered by
Demanding Views
By Eric Vidal, Director of Product Marketing, InterCall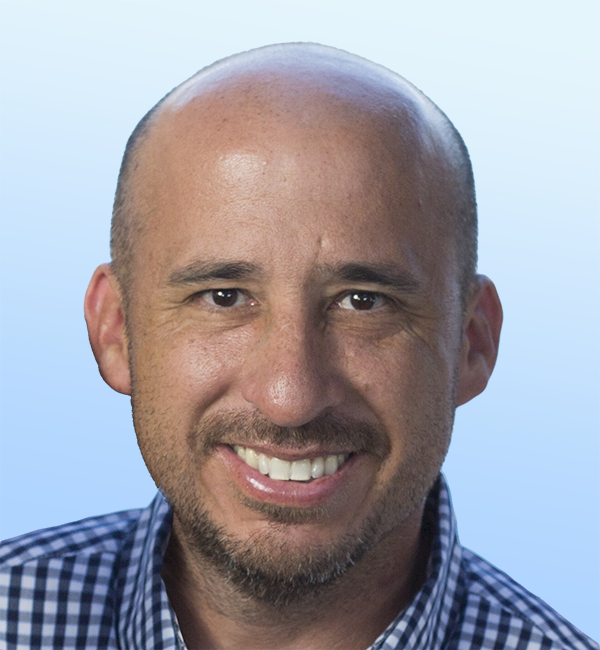 Many companies have turned to content marketing as an effective way to boost their search engine rankings, promote their products or services and connect with customers. But when producing original content, marketers should be mindful of a few practices that will discredit their web site and scare readers away. In the spirit of Halloween, here are three spooky content marketing practices to avoid.
Read more...
Bulletin Board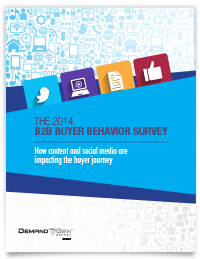 Demand Gen Report's 2014 B2B Buyer Behavior Survey provides insights into how B2B buyers make their decisions. Buyers are waiting longer to engage with sales, but they are more satisfied with the process than in years past. For an in-depth look at this research, download the report now!
Solution Spotlight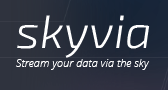 Skyvia is a cloud data integration service that is positioned to integrate a company's cloud-based CRM system with roughly 15 data sources.
Read more...
Follow Us
Industry Events
When: November 11 – 13, 2014
Where: Raleigh, NC
Internet Summit is a premier digital strategies forum with a goal of educating and promoting forward thinking and thought leadership on topics related to internet business and marketing. Attendees come from a broad range of organizations including National Brands, Agencies, Technology Companies, Media, B2B Providers, Associations & Nonprofits and Startups.
Read more...
When: February 16 - 18, 2015
Where: Scottsdale, AZ
The B2B Content2Conversion Conference brings together the top thought leaders and practitioners in both content and demand generation. The combined agenda provides real-world case study examples, as well as actionable takeaways on how marketers can better target, engage and convert prospects into customers. Taking place in Scottsdale, Arizona, the B2B Content2Conversion Conference provides you with a playbook to optimize your 2015 marketing plans.
Read more...
When: February 23 – 26, 2015
Where: Las Vegas, NV
Discover how-to details and strategies for fast, measurable digital marketing success. All of it is real-world experience grounded in rigorous research and taught by successful marketers who face your same challenges. Learn how to make your email campaigns — and your career — more successful than ever and do it within a world-class venue. It's no wonder leading organizations consider Email Summit a priority investment year after year.
Read more...