DemandGen Reports
Written by Industry Analyst
Tuesday, 10 March 2009 15:09
As powerhouse brands from financial services to manufacturing look to pare their operations, small to midsized firms are emerging as a big opportunity during the economic downturn. According to industry data, small businesses have created 60% to 80% of the net new jobs added since the mid-1990s.
To address this sector, ZoomInfo recently unveiled enhancements to the SMB and midmarket company portion of the Waltham, MA-based company's database of more than 45 million people and 5 million companies. The additional breadth of coverage and depth of insight is designed to provide sales and marketing departments with detailed profiles on 2.4 million companies with 500 or less employees, including descriptions, revenues, number of employees, locations and other information on public, private and non-commercial entities alike.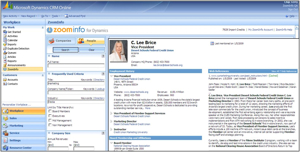 Using ZoomInfo's enhanced company data, marketers and salespeople are provided with profiles on SMBs with a web presence and the millions of employees who own and work at them. The tool allows users to develop targeted campaigns based on the size and/or revenue, location or industry of companies they need to reach. This targeting is aimed to allow marketers to create messages and promotions which are tailored to address the specific needs of small, medium and large enterprises. 
Tim Clark of Tom James Company, a leading custom clothier, pointed out that the expansion of tools like ZoomInfo's are essential in this climate.  "As large enterprises continue to tighten their belts, our sales and marketing operation has shifted its focus to driving smaller but more numerous business opportunities with executives in small and medium sized businesses," said Clark. "Using the information provided by ZoomInfo Power Sell we have been able to expand our pipeline and service a greater market base by effectively being able to refocus on this often untapped area of the market."
ZoomInfo's semantic search engine gathers publicly-available information from the Web – through company websites, news feeds and other online sources – and then automatically compiles it into easy-to-search and easy-to-read profiles. More than 6 million people search www.zoominfo.com every month. And over 3,000 customers, including Yahoo!, Microsoft, Oracle, PepsiCo, and 20% of the Fortune 500, subscribe to ZoomInfo's premium service products.
blog comments powered by
Demanding Views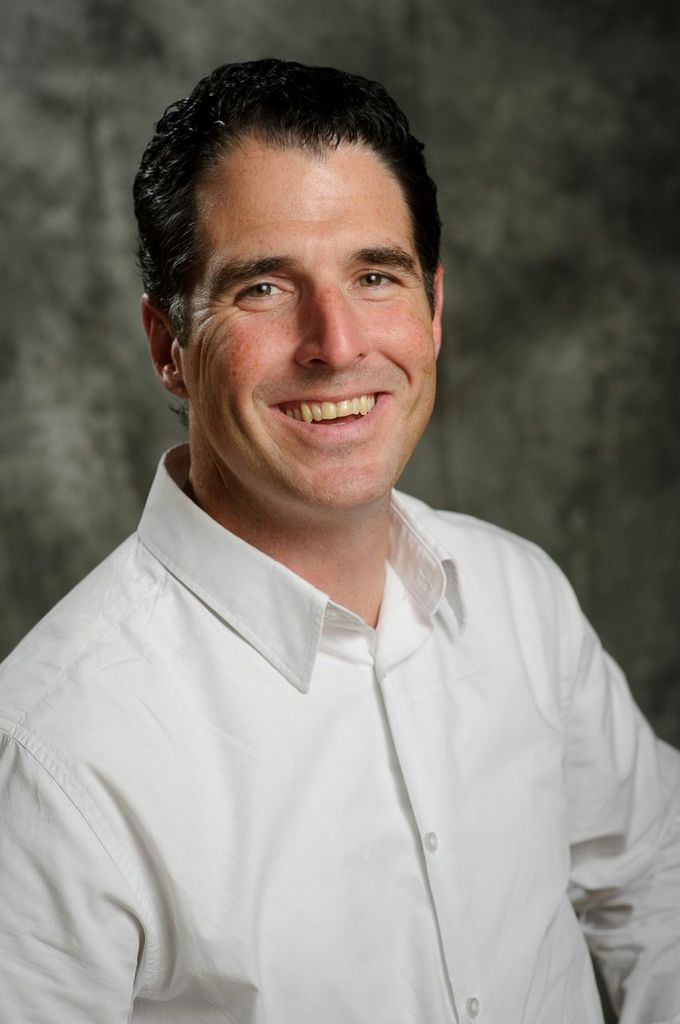 By Carlos Hidalgo, CEO and Principal, ANNUITAS

In 1996, Bill Gates penned the phrase "content is king." While I do not think he meant it in the context of B2B marketing, it has not stopped B2B marketers from using this as a rallying cry to do more in the name of content marketing. According to the CMI 2014 Content Marketing Benchmark Study, organizations are expected to create more content and spend more on content development this year than ever before, all in the name of content marketing.
So while B2B marketers serve the king that is known as content, the question that needs to be asked is: Does our audience, the B2B buyer, have the same king? The short answer is no. The reality is the king has been dethroned and content no longer rules the B2B universe. In looking at things from the B2B buyer's perspective, the new ruler is indeed relevance.
Read more...
Bulletin Board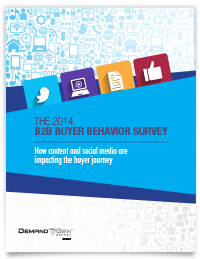 Demand Gen Report's 2014 B2B Buyer Behavior Survey provides insights into how B2B buyers make their decisions. Buyers are waiting longer to engage with sales, but they are more satisfied with the process than in years past. For an in-depth look at this research, download the report now!
Solution Spotlight

Tableau is a data visualization and analytics software that is designed to help marketers sort and organize the data that they collect daily.
Read more...
Follow Us
Industry Events
When: September 15 – 18, 2014
Where: Boston, MA
INBOUND's purpose is to provide the inspiration, education, and connections you need to transform your business. This September, we will host thousands of marketing and sales professionals from almost every industry imaginable and from all corners of the globe at the Boston Convention & Exhibition Center. In 2013, we had 5,500 attendees from 35 countries, and we're excited to be bigger than ever this year.
Read more...
When: October 8 – 10, 2014
Where: Boston, MA
Are you armed and ready to meet the marketing challenges of today, tomorrow, and beyond? With technology and the way we live changing rapidly, B2B marketers have so many options and tools that it can be overwhelming. At the 2014 B2B Marketing Forum we will have inspirational speakers presenting on the hottest, smartest topics—giving you the knowledge you need to thrive in 2014, 2015 and beyond. Get ready to bullet-proof your marketing for the future and come out a modern marketing rock star!
Read more...
When: October 13 – 16, 2014
Where: San Francisco, CA
Whether you're a company of five or a Fortune 500, you're going to learn a lot of innovative ways to improve your business at Dreamforce. With over 1,400 sessions and thousands of live solutions from the world's largest cloud ecosystem, Dreamforce has tailored content specific to your business size and type, for any role in your company.
Read more...