DemandGen Reports
Written by Industry Analyst
Tuesday, 24 March 2009 14:48
Addressing new customer demands for more scalability and marketing automation, TreeHouse Interactive has added new capabilities for its Marketing  View product. New to the six month old on-demand lead gen system are demand generation capabilities and improved ROI tracking.

"We think it's the biggest, most quantifiable application of demand generation tracking to date," says Erich Flynn, TreeHouse CEO. "This enables sales and marketing personnel to directly tie a whole campaign or specific parts of a campaign to the revenue that will be realized from it. And in today's environment if you can't tie lead gen to sales, you're not going to get any more money for it."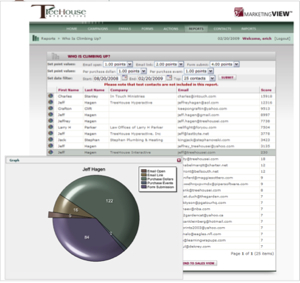 TreeHouse's product suite has included on-demand Partner Relationship Management (PRM), Channel Sales Force Automation (CSFA) and demand generation solutions since its inception. The new version ties them together more closely, even integrating the TreeHouse system into the Salesforce.com App Exchange. The new version allows users to predict demand generated from a prospect or an existing customer, regardless of whether it is launched from an internal sales tracking system, CRM system, or marketing automation system.

The results from Marketing View will include dollars generated by the campaign, irrespective of whether a company sells B2B, through partners or online. Revenue can be attributed to campaigns to gauge their effectiveness and secure future marketing dollars or, in the case of online sales, attributed to individuals for more highly targeted marketing in the future.

Flynn says the TreeHouse system is fed by a new system of lead distribution that attributes sales dollars to campaigns regardless of whether leads were given to direct sales teams, indirect sales teams or driven to an ecommerce site for online purchasing. "Going into the internal financial system of any company is a problem," he says. "But you can measure purchase activity and customer value. And you should be able to integrate a lead regardless of whether it came from a reseller or internal team."

Flynn also believes the compatibility between BtoB and BtoC lead management systems will make the TreeHouse product more competitive in the marketplace. blog comments powered by
Demanding Views
By Israel Martinez, Product Manager, DNN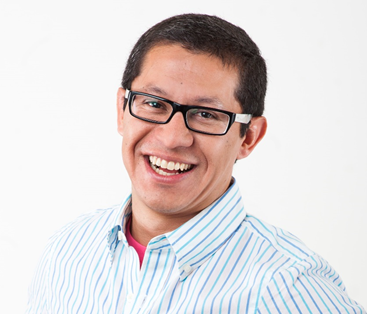 You want a shorter sales cycle and your customers want a shorter buying cycle. No one benefits from prolonging the process. But if your goals are aligned, why is it that things seem to be going in the opposite direction?
According to the International Data Corporation (IDC), 56% of the buying process is spent searching for educational content. IDG reported that 86% of B2B buyers say that the content created by marketing departments is not useful, relevant or aligned with their needs. A study from Forrester says that 76% of buyers choose vendors that can have intelligent conversations and deliver effective value messages, and Sirius Decisions reported that the number one sales inhibitor is an organization's inability to communicate the value of their products.
Read more...
Bulletin Board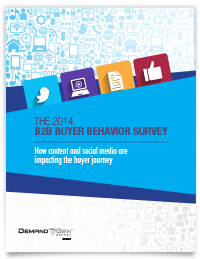 Demand Gen Report's 2014 B2B Buyer Behavior Survey provides insights into how B2B buyers make their decisions. Buyers are waiting longer to engage with sales, but they are more satisfied with the process than in years past. For an in-depth look at this research, download the report now!
Solution Spotlight

Socedo is a tool that enables users to leverage social media for lead prospecting and engagement.
Read more...
Follow Us
Industry Events
When: October 8 – 10, 2014
Where: Boston, MA
Are you armed and ready to meet the marketing challenges of today, tomorrow, and beyond? With technology and the way we live changing rapidly, B2B marketers have so many options and tools that it can be overwhelming. At the 2014 B2B Marketing Forum we will have inspirational speakers presenting on the hottest, smartest topics—giving you the knowledge you need to thrive in 2014, 2015 and beyond. Get ready to bullet-proof your marketing for the future and come out a modern marketing rock star!
Read more...
When: October 13 – 16, 2014
Where: San Francisco, CA
Whether you're a company of five or a Fortune 500, you're going to learn a lot of innovative ways to improve your business at Dreamforce. With over 1,400 sessions and thousands of live solutions from the world's largest cloud ecosystem, Dreamforce has tailored content specific to your business size and type, for any role in your company.
Read more...