Demanding Views
Monday, 20 April 2009 10:21
By Brenda Gelston, President, Marketing Momentum Associates
Periods of intense change often bring improvements due to paradigm shifts in the way we conduct our business.  During times of change assumptions are challenged, boundaries are forced and better ideas emerge from the rubble of the status quo.  We are currently going through this type of paradigm shift whereby the sales process is changing to meet the demands of empowered customers.  So, in this environment how does a marketer establish credibility and custom tailor the marketing outreach to anticipate and meet customer needs?  Carefully designed demand generation programs will integrate your customers into the lead nurturing process and help propel your marketing efforts with renewed energy and relevancy.

Here are some clear strategies to help bring your current customers into the future growth of your business: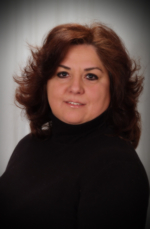 •    Know thy customer:  Most companies collect loads of information from their customers but only the successful firms integrate the voice of the customer into their sales process.  This requires that the firm recognizes who their most profitable customers are and have an ongoing dialog with these customers by following category trends, industry advisors and trade hot button issues.  The content collected can be an excellent source to enrich your demand generation program.  It will not only be relevant but it will also help establish credibility and authority in your selected segments.

•    Listen: It is a generally accepted sales process that the foundation of successful selling is the ability to listen.  According to Nielsen, companies include surveys, advisory board discussions and social media as part of their marketing.  The insight gained from monitoring tools helps the firm polish its value proposition and deliver consistently relevant content that helps build relationships. 

•    Customers are best referral sources.  Nothing says that a firm excels at what they do better than having customers endorsements prominently displayed in their marketing material.  A targeted program like opinion pieces or industry trend reports will help a company become a thought leader.
 
•    People move around – network, network, network.  Marketing professionals often serve at their post less than two years.  They remain in a marketing role even when they move from one company to another.  Often these professionals stay in the same category so someone who is not able to do business with you due to internal conflict may be hired by an organization that may be free to work with you.  It is always a good idea to keep regular check points with known contacts and to constantly develop new contacts.  It is much easier and cheaper to keep your database fresh on a regular basis.

•    Ensure minimum of 5 touch points at each company.  It takes a minimum of five contacts at a company to secure repeat business. This is especially true in complex business to business purchasing decisions.  Once you sign on with a customer it is good practice to ensure more people at the same firm know about you and your services.  It will help you stay top of mind and carve the path for repeat business.

Current customers can be a very effective genesis of a successful marketing outreach.  A business that is very clear about what its customers really value will make efficient decisions about how to acquire new customers.  Through listening, encouraging two way dialog and truly interacting with the customers your firm will be able to craft an effective demand generation program that will bring in the desired results.  The important thing to keep in mind is that targeted communication going out to your prospects requires different dynamics than the one you send to your customers.  Customers' priorities and information needs are different.  Your expectations and success metrics from a deliberate customer communication program is also different.  But they should both lead to the same overall outcome; business growth.  Therefore, your demand generation outreach must include both segments.  Current customers are an important segment in your new business efforts and they require a deliberate and targeted outreach as part of your overall marketing plans.
Brenda Gelston is a Strategic Marketing and Business Development professional who helps companies intelligently go to market, understand and effectively communicate to their prospects, and generate the most leads at lowest possible cost. Having labored in the marketing trenches since 1990, she has worked extensively for marketing agencies, small and middle-market firms, and international organizations. Her experience has been focused on developing marketing strategy, content marketing, business development and account management, primarily working with professional service organizations.  She holds and M.B.A in Business Administration and a B.S. in International Marketing from University of Phoenix. 
 
blog comments powered by
Demanding Views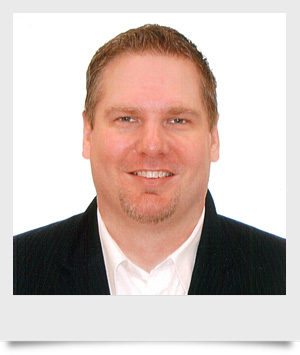 By Loren Padelford, EVP of Sales, Skura Corporation
Companies are now required to hone their sales and marketing efforts to the individual needs and interests of each prospect in order to provide positive customer experiences amid the cacophony of today's marketing-soaked landscape. After all, 81% of companies with strong customer experience competencies outperform their competition, according to Peppers & Rogers Group.
Getting the right content to the right people remains a challenge for B2B marketers, and yet, there are a number of best practices that can be applied to sales efforts and marketing content creation that, even if a prospect hasn't told you what their exact needs are, can improve your chances of delivering a responsive, and timely sales pitch that aligns with your prospect's needs.
Read more...
Bulletin Board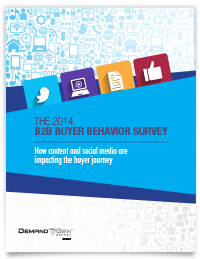 Demand Gen Report's 2014 B2B Buyer Behavior Survey provides insights into how B2B buyers make their decisions. Buyers are waiting longer to engage with sales, but they are more satisfied with the process than in years past. For an in-depth look at this research, download the report now!
Solution Spotlight

The KnowledgeTree content marketing app for Salesforce matches relevant content to leads and opportunities. The tool is designed to identify the most germane, current and effective content for each sales interaction with prospects.
Read more...
Follow Us
Industry Events
When: April 7 – 9, 2014
Where: San Francisco, CA
Join the Marketing Nation as over 3,500 of your peers, colleagues and thought leaders gather to celebrate Innovation in the Nation. Summit 2014 will provide an engaging experience to grow your expertise and network over two and a half days. Connect with ideas, marketers, and resources to help YOU achieve success faster!
Read more...
When: April 23 – 25, 2014
Where: Phoenix, AZ
#ICON14 is the eighth annual conference for small business, hosted by Infusionsoft. This 3-day event brings together the brightest minds in small business from around the world to learn, network and share best practices for success. The event provides everything from inspiring keynote speakers to hands-on Infusionsoft training, plus tips on lead generation, conversion and customer delight. Breakout sessions cover a range of topics like Infusionsoft product training, marketing strategy, social media, business management, automation, branding, copywriting, affiliate marketing and more.
Read more...
When: May 21 – 23, 2014
Where: Orlando, FL
The SiriusDecisions' annual Summit is a unique three-day conference where SiriusDecisions analysts and top sales and marketing leaders from Fortune 500 companies and major SMBs share how b-to-b organizations are solving critical issues that hinder predictable growth. Each year, the theme focuses on aspects of how sales and marketing can, and should, intersect.
Read more...