Demanding Views
Tuesday, 19 May 2009 15:46
By Jill Konrath, Author, "Selling to Big Companies"
It's imperative to begin with a common definition of a lead. Marketing and Sales need to agree on this and sometimes it's a bit of a challenge. Marketing then needs to take charge of the moving the leads through the funnel – from when the seeker initially raises his hand expressing interest until he's a sales-ready prospect.
By radically implementing integrated lead generation & nurturing technologies, Marketing can have a huge and measurable effect on sales. If your website is a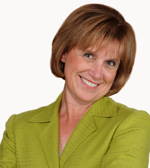 thought leadership hub, the impact can be exponential. New marketing automation technology enables your company to track the seekers' online behavior and creates profiles that are updated in real time.

This gives Marketing and Sales visibility into:
• What they're clicking on.
• How long they're on your site.
• When they return.
• The topics are of greatest interest.
• What they're forwarding to others.

But that's just the start. Savvy marketers then leverage this technology to further engage the seeker with relevant digital content (e.g., success stories, articles, archived Webinars, podcasts, white papers). Or they may invite them to upcoming events such as Webinars, teleseminars or trade shows. This closed loop system nurtures prospective customers till they're ready to be handed over to the sales organization or an inside sales team.

Here's where the radical impact starts coming in. First of all, you have more decision makers in the pipeline. Over the months of interacting, you developed a trusted advisor relationship with them. Because they've read all your materials, they're predisposed to your way of thinking and already see your company as a viable solution to their needs.

Your Average Joe and Nate the Newbie have a much better chance of winning the business because of all the nurturing that's taken place. Your sellers can also receive real-time alerts when prospects are exhibiting online behaviors (i.e., downloads, page views) having a high correlation with purchase readiness, enabling them to initiate
contact at a most opportune time.
Finally, prior to meeting with these decision makers, the Average Joe and Nate the Newbie can review their profiles, read all previous communications with your firm and know what's of maximum interest. With that "inside scoop", their sales effectiveness radically increases and as does their productivity.

Jill Konrath, author of Selling to Big Companies, helps sellers crack into corporate accounts, shorten sales cycles and win big contracts. She's a frequent speaker/trainer at annual sales meetings, professional conferences and industry events. For more information, visit www.SellingtoBigCompanies.com , call 651-429-1922 or email This e-mail address is being protected from spambots. You need JavaScript enabled to view it .  You can also view Jill's eBook on how Marketing Radically Impacts Sales.

blog comments powered by
Demanding Views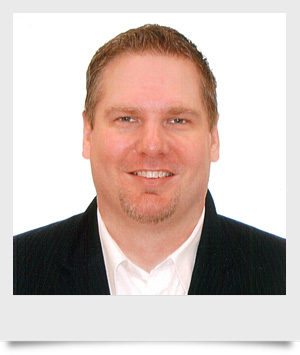 By Loren Padelford, EVP of Sales, Skura Corporation
Companies are now required to hone their sales and marketing efforts to the individual needs and interests of each prospect in order to provide positive customer experiences amid the cacophony of today's marketing-soaked landscape. After all, 81% of companies with strong customer experience competencies outperform their competition, according to Peppers & Rogers Group.
Getting the right content to the right people remains a challenge for B2B marketers, and yet, there are a number of best practices that can be applied to sales efforts and marketing content creation that, even if a prospect hasn't told you what their exact needs are, can improve your chances of delivering a responsive, and timely sales pitch that aligns with your prospect's needs.
Read more...
Bulletin Board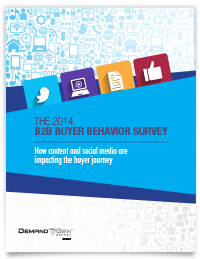 Demand Gen Report's 2014 B2B Buyer Behavior Survey provides insights into how B2B buyers make their decisions. Buyers are waiting longer to engage with sales, but they are more satisfied with the process than in years past. For an in-depth look at this research, download the report now!
Solution Spotlight

The KnowledgeTree content marketing app for Salesforce matches relevant content to leads and opportunities. The tool is designed to identify the most germane, current and effective content for each sales interaction with prospects.
Read more...
Follow Us
Industry Events
When: April 7 – 9, 2014
Where: San Francisco, CA
Join the Marketing Nation as over 3,500 of your peers, colleagues and thought leaders gather to celebrate Innovation in the Nation. Summit 2014 will provide an engaging experience to grow your expertise and network over two and a half days. Connect with ideas, marketers, and resources to help YOU achieve success faster!
Read more...
When: April 23 – 25, 2014
Where: Phoenix, AZ
#ICON14 is the eighth annual conference for small business, hosted by Infusionsoft. This 3-day event brings together the brightest minds in small business from around the world to learn, network and share best practices for success. The event provides everything from inspiring keynote speakers to hands-on Infusionsoft training, plus tips on lead generation, conversion and customer delight. Breakout sessions cover a range of topics like Infusionsoft product training, marketing strategy, social media, business management, automation, branding, copywriting, affiliate marketing and more.
Read more...
When: May 21 – 23, 2014
Where: Orlando, FL
The SiriusDecisions' annual Summit is a unique three-day conference where SiriusDecisions analysts and top sales and marketing leaders from Fortune 500 companies and major SMBs share how b-to-b organizations are solving critical issues that hinder predictable growth. Each year, the theme focuses on aspects of how sales and marketing can, and should, intersect.
Read more...