Demanding Views
Monday, 22 September 2008 19:00

We all know that things have changed -- buyers, not companies, are in charge and marketers are on the hook to play to customers' terms. And the terms that customers dictate require marketers to be prepared for being helpful with inbound inquiries to satisfy and persuade their prospects. That requires not only things like online search engine marketing to be found when customers are looking. It also requires multichannel customer analytics and intelligent systems to present the next best (i.e. relevant) offers on the spot while customers are inquiring by phone or still browsing the web site.

For example, within two weeks of moving to California, my family and I made a plethora of purchases to make ourselves at home. Yet, in our case, the telemarketers that were haunting our new phone number as soon as it got connected missed out on the opportunity of selling to us. From the moment when our Internet connection became live, we went researching online to make our buying decisions. At that point, the dialog was in our hands and any ads that we saw were relevant to our search and we were likely to click on them. As long as we believed that it was our own idea to do so, we were highly motivated, for example, to examine car financing options.

Although buyers are not listening when you talk, they have become more information hungry than ever in their research for buying decisions. This constitutes a great opportunity for those marketers who know how to be at the ready with the right information at the right time.

Another interesting shift is that while markets are increasingly concerned with their multi-channel strategies (as they should be), they also need to be aware that buyers do not think in terms of channel, rather the convenient way of accomplishing our goal. After all the product research my family did online during our shopping spree, we left most websites without completing a purchase.

For example, after narrowing down our choice of car make and model, the exact car and financing option that we picked was still sold to us the old-fashioned way—namely offline, and by a friendly sales person at the dealership. Of course, the opposite happened too. When we found products of interest in stores, we used comparison-shopping engines to find better prices online.

Marketers should take advantage of all inbound interactions to deliver the best offer, rather than just outbound messaging. If an offer doesn't work, they should have that next best (i.e. relevant) offer ready to present, regardless of which channel the interaction came through. And, most of all, because the buyer is in charge, marketers not only should, but need to focus on being helpful, not just on selling.


Akin Arikan is director of internet marketing at Unica Corp. and author of the recently published book, "Multichannel Marketing: Metrics and Methods for On and Offline Success." blog comments powered by
Demanding Views
By Jamie Grenney, VP of Marketing, Infer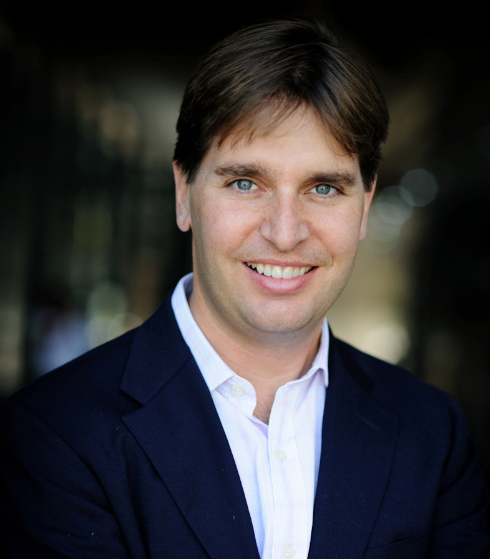 It's no secret that marketers who embrace data and use it to optimize their programs are able to innovate faster. I've had the pleasure of talking with many of these forward-thinking marketing experts, and compiled the following list of seven ways they're incorporating not just data, but powerful predictive intelligence, into demand generation campaigns:
Read more...
Bulletin Board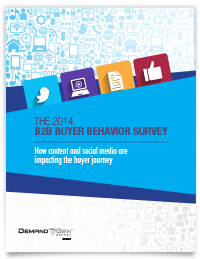 Demand Gen Report's 2014 B2B Buyer Behavior Survey provides insights into how B2B buyers make their decisions. Buyers are waiting longer to engage with sales, but they are more satisfied with the process than in years past. For an in-depth look at this research, download the report now!
Solution Spotlight

ZoomInfo Pro is a prospecting tool designed to help sales teams save time searching for leads, and spend more time selling to the right target audience with the highest chance to close.
Read more...
Follow Us
Industry Events
When: February 16 - 18, 2015
Where: Scottsdale, AZ
The B2B Content2Conversion Conference brings together the top thought leaders and practitioners in both content and demand generation. The combined agenda provides real-world case study examples, as well as actionable takeaways on how marketers can better target, engage and convert prospects into customers. Taking place in Scottsdale, Arizona, the B2B Content2Conversion Conference provides you with a playbook to optimize your 2015 marketing plans.
Read more...
When: February 23 – 26, 2015
Where: Las Vegas, NV
Discover how-to details and strategies for fast, measurable digital marketing success. All of it is real-world experience grounded in rigorous research and taught by successful marketers who face your same challenges. Learn how to make your email campaigns — and your career — more successful than ever and do it within a world-class venue. It's no wonder leading organizations consider Email Summit a priority investment year after year.
Read more...