Feature Articles
Written by Amanda F. Batista
Monday, 16 March 2009 12:52
With efficiency the rule of the day in the current climate, marketers are increasingly looking for the best response rates possible from all of their outreach. A new Direct Marketing Association (DMA) study sheds new light into the strategies and media driving the best return for marketers. While the DMA 2009 Response Rate Report showed decline in click-through rates over the past several years, the survey still found the majority of marketers continue to shift money to email—57.1% increasing email budgets vs. 8.0% decreasing. They study also found email now represents 12.6% of marketers' budgets, third only to direct mail and internet marketing.
In terms of performance, the report found email statistics are stabilizing, with open rates for house lists at 14.92%, click through rates in the high single digits (9.36%) and conversion rates in the mid single digits (5.26%), according to the report. Prospect lists performed faintly worse than house lists, with open rates at 8.56%, click through rates at 5.57%, and conversion rates at 3.15%.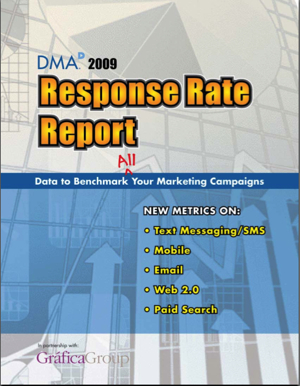 In the direct order sector, outbound telephone had the highest average response rate among all media (4.41% for house lists and 2.92% for prospect lists), followed closely by catalogs (3.95% for house lists and 1.85% for prospect lists) and direct mail (3.65% house lists and 1.65%-prospect list), all increases over the previous editions of the Response Rate Report.

Looking specifically at lead generation campaigns, the research indicated nearly-identical conversion values between direct order and lead generation, for both house lists (5.26% direct order, 5.28% lead generation) and prospect lists (3.15% to 3.52%). At this point in the sales funnel, the definition of "conversion" diverges, the DMA noted.

SPENDING PATTERNS
The overall budgets trends of respondents indicate that 35% of direct marketing budgets remain allocated to direct mail, the largest single portion. The trend is away from print media (catalog, direct mail, and insert media) and towards digital media (email, mobile marketing, internet marketing, and paid search).

57.1% of respondents expect increasing their email budgets, while just 8.0% expect decreasing them. In Internet Marketing, the numbers are similar: 64.3% expect to increase the budget for this medium and only 8.8% to decrease it. However, fewer respondents expect to increase direct mail spending (27.2%) than decrease it (33. %).

Paid search was added to the study for the first time this year. It counts for less than 10% of overall marketing budgets (8.2%), but combined with search engine optimization, search is nearly a third of marketers' online budgets. Both are growing at close to 50%, and over 42% of respondents are either not doing search or in their first year, which indicates room for growth.

The cost-per-click model of paid search is appealing, especially in these times when all departments are tasked to be more accountable for their budgets. For direct order campaigns the cost-per-click average was $1.56. For lead generation the average was $1.98. The values varied greatly by industry, a reflection of the relative immaturity of the channel and its competitive bidding-style pricing model, according to the DMA.

Large groups of marketers are holding steady with their budgets – 61.8% of catalog, 60% of insert media, 46% of direct mail, and 37.5% of email. When compared across industries, budget allocation by channel closely resembles the overall audience, the only notable difference being paid search, 12.2% for education vs. 8.2% overall. 51.1% increased paid search budgets in 2008 and 51.2% planning to increase budgets in 2009. Cost-per click is lower than average for direct order campaigns ($1.32 vs. $1.56) and higher than average for lead generation ($2.86 vs. $1.98).

Overall, the digital shift in education marketing is pronounced, with 45.6% of marketing budgets allocated towards online and mobile channels. This is one of the highest figures in this report. Education marketers are particularly strong adopters of podcasts, RSS Feeds, and online videos. For example, over 60% are either using podcasts or considering using it within the next 12 months.

To purchase the full DMA 2009 DMA Response Rate Report, visit the DMA Bookstore.
blog comments powered by
Demanding Views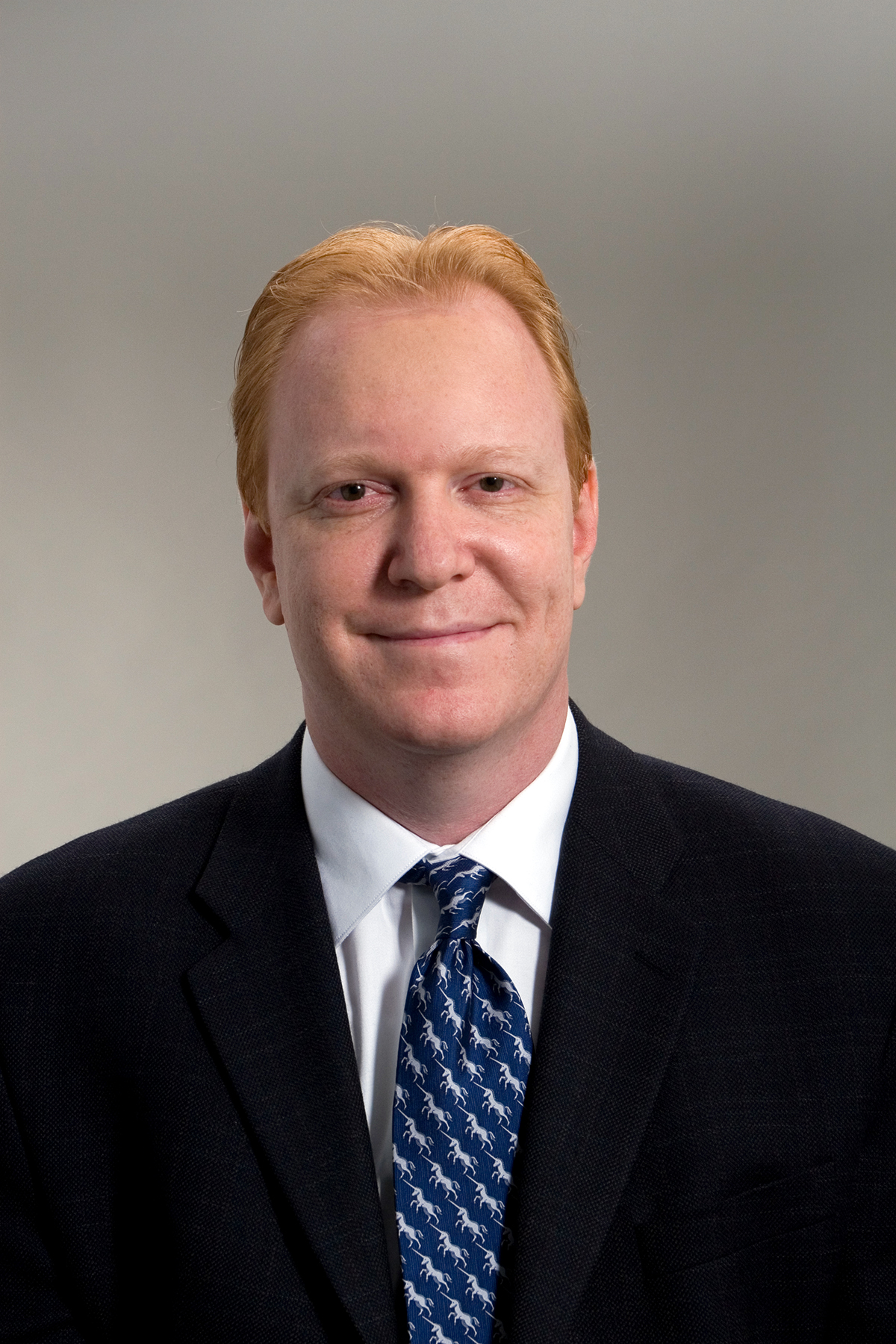 By Boaz Grinvald, CEO, BrightInfo
According to the 2014 B2B Content Marketing Research by Content Marketing Institute (CMI) and MarketingProfs, 93% of B2B marketers create content, and therefore need to mobile-optimize their content marketing strategy. Responsive design — the design methodology of web sites that automatically adapt to the device or screen resolution at hand — can affect how content offers are displayed.
Read more...
Bulletin Board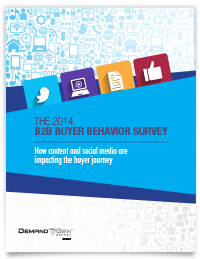 Demand Gen Report's 2014 B2B Buyer Behavior Survey provides insights into how B2B buyers make their decisions. Buyers are waiting longer to engage with sales, but they are more satisfied with the process than in years past. For an in-depth look at this research, download the report now!
Solution Spotlight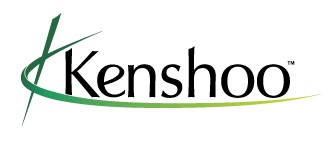 Kenshoo unveiled a prototype of its latest mobile application — Kenshoo Anywhere — which will enable users to view performance reports across various digital marketing assets and metrics.
Read more...
Follow Us
Industry Events
When: March 18 – 20, 2014
Where: New Orleans, LA
Pubcon, the premier social media and optimization conference and expo, will hold its multi-track New Orleans event at the New Orleans Convention Center in the city they call The Big Easy. Pubcon New Orleans 2014, supported by the industry's leading businesses, speakers, exhibitors, and sponsors involved in social media, Internet marketing, search engines, and online advertising, will offer a week-long look at the future of technology presented by many of the world's top speakers.
Read more...
When: March 24 – 28, 2014
Where: Salt Lake City, UT
At Summit 2014, you'll learn how to find and make the most of every marketing opportunity. Hear from leading innovators, explore the latest tools and trends, and see how companies are using Adobe Marketing Cloud to give them the insights they need, faster and smarter than ever. Join us at Summit to discover how Adobe can help you get quantifiable marketing results to maximize your impact and revenue.
Read more...
When: March 25 & 26, 2014
Where: Mirage Hotel & Casino, Las Vegas, NV
LeadsCon showcases the best people and companies in vertical media and direct-response marketing. 5000+ people rely each year on LeadsCon for unparalleled insights and access to marketing leaders. Attend to understand the ever evolving landscape of vertical media and marketing and to get more business done.
Read more...