Industry News
Written by Matt McKenzie, Content Director, Content4Demand
Tuesday, 21 October 2014 09:09

Over the past few years, Salesforce's annual Dreamforce event has evolved into something more than just a conference or a trade show. With well over 100,000 people in attendance this year, and celebrities such as Al Gore and Hillary Clinton crowding the keynote bill, Dreamforce has turned — for better or for worse — into a cultural phenomenon for the tech industry.
Look past the traffic jams and Hawaiian music, however, and there's still a lot happening for anyone interested in marketing technology — especially in terms of how the industry is pushing towards tighter integration of the cloud-based marketing technology stack.
Read more...
Revenue Strategies
Monday, 20 October 2014 08:34

Gagein announced the next generation of its sales productivity tools as well as upgrades to its Salesforce edition at Dreamforce.
The application is positioned as a tool that uses artificial intelligence, Big data analysis and predictive algorithms to find actionable sales triggers from online news.
Read more...
Revenue Strategies
Friday, 17 October 2014 14:24

Brainshark announced the launch of Brainshark Sales Accelerator, a platform designed to boost sales onboarding, training and prospecting to help new sales reps close deals in less time.
The platform, which was unveiled at Dreamforce, is also positioned to help managers analyze the performance of reps and content to help identify how specific content affects sales cycles and coach sales reps more effectively.
Read more...
Revenue Strategies
Friday, 17 October 2014 09:54

KnowledgeVision and SAVO announced at Dreamforce that they have teamed up to offer multimedia enhancements for SAVO Inspire. Designed to help capture the attention of prospects and customers, the solution enables sales reps to incorporate interactive video elements into their presentations and digital conversations.
Available immediately, the solution is positioned to make it easy to create and use video-enabled online presentations as a fundamental part of the sales process. It combines KnowledgeVision's Knovio apps with SAVO Inspire to help sales and marketing professionals create, send, track and measure personal multimedia communications. Detailed tracking and analytics inform the sender when the postcard is opened and exactly how the recipient interacts with the message.
Read more...
Marketing Analytics
Friday, 17 October 2014 08:30

NetProspex announced enhancements to its Workbench data services platform, including deeper integrations with Eloqua, Marketo, NetSuite and Salesforce.com.
The release is positioned to expand the scope of the platform, providing marketers with deeper analytics and insights into the health and productivity of their marketing databases. In addition, the enhanced platform is designed to support trigger-based audience acquisition based on ideal target profiles.
Read more...
<< Start < Prev 1 2

3

4 5 6 7 8 9 10 Next > End >>


Page 3 of 282
Demanding Views
By Eric Vidal, Director of Product Marketing, InterCall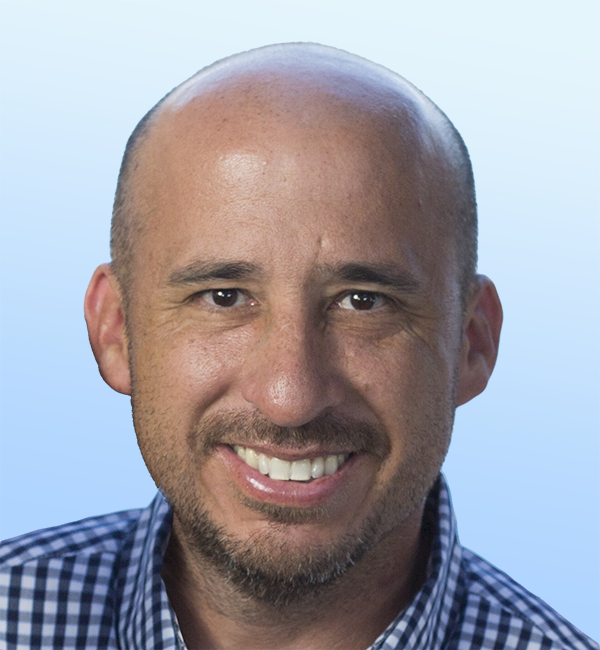 Many companies have turned to content marketing as an effective way to boost their search engine rankings, promote their products or services and connect with customers. But when producing original content, marketers should be mindful of a few practices that will discredit their web site and scare readers away. In the spirit of Halloween, here are three spooky content marketing practices to avoid.
Read more...
Bulletin Board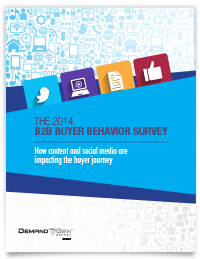 Demand Gen Report's 2014 B2B Buyer Behavior Survey provides insights into how B2B buyers make their decisions. Buyers are waiting longer to engage with sales, but they are more satisfied with the process than in years past. For an in-depth look at this research, download the report now!
Solution Spotlight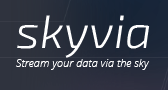 Skyvia is a cloud data integration service that is positioned to integrate a company's cloud-based CRM system with roughly 15 data sources.
Read more...
Follow Us
Industry Events
When: November 11 – 13, 2014
Where: Raleigh, NC
Internet Summit is a premier digital strategies forum with a goal of educating and promoting forward thinking and thought leadership on topics related to internet business and marketing. Attendees come from a broad range of organizations including National Brands, Agencies, Technology Companies, Media, B2B Providers, Associations & Nonprofits and Startups.
Read more...
When: February 16 - 18, 2015
Where: Scottsdale, AZ
The B2B Content2Conversion Conference brings together the top thought leaders and practitioners in both content and demand generation. The combined agenda provides real-world case study examples, as well as actionable takeaways on how marketers can better target, engage and convert prospects into customers. Taking place in Scottsdale, Arizona, the B2B Content2Conversion Conference provides you with a playbook to optimize your 2015 marketing plans.
Read more...
When: February 23 – 26, 2015
Where: Las Vegas, NV
Discover how-to details and strategies for fast, measurable digital marketing success. All of it is real-world experience grounded in rigorous research and taught by successful marketers who face your same challenges. Learn how to make your email campaigns — and your career — more successful than ever and do it within a world-class venue. It's no wonder leading organizations consider Email Summit a priority investment year after year.
Read more...