Demand Generation Strategies
Written by Brian Anderson, Associate Editor
Wednesday, 20 August 2014 10:30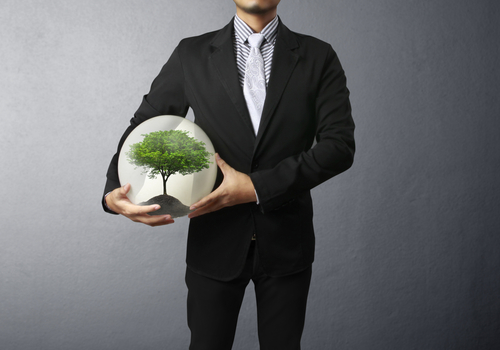 B2B buyers rarely make a buying decision on the first touch. Marketers have incorporated lead nurturing initiatives into their marketing mix as a way to keep the brand top-of-mind among prospective buyers. However, they continue to struggle with keeping prospects engaged during prolonged buying cycles.
More than half (58%) of B2B buyers spent more time researching purchase decisions than they did a year prior, according to Demand Gen Report's 2014 B2B Buyer Behavior Survey. As buying cycles grow longer and longer, marketers need to have a deep understanding of their prospective customers so their content and engagement have a positive impact on buyer decisions. By segmenting their lists, marketers will be able to tailor each message specifically to individual buyer's expectations.
Read more...
Industry News
Wednesday, 20 August 2014 08:10

Act-On Software announced that it has built native integrations to all major CRMs, including Salesforce, SugarCRM, Microsoft Dynamics and NetSuite.
With native CRM integration, the company is positioning its marketing automation system as "CRM agnostic." This enables users to switch CRM systems without losing any benefit of marketing automation.
Read more...
Industry News
Tuesday, 19 August 2014 08:18

Corporate Visions announced the release of Power Playbook, an interactive sales enablement asset designed to help prepare salespeople for early-stage conversations with prospects. The playbook is available on multiple platforms, including Corporate Visions' mobile application.
In a recent Corporate Visions survey, respondents ranked the "opportunity creation" conversation as having the greatest impact on helping salespeople achieve quota. But, they also ranked it as the conversation that salespeople are the least prepared to have.
Read more...
Industry News
Sunday, 17 August 2014 00:00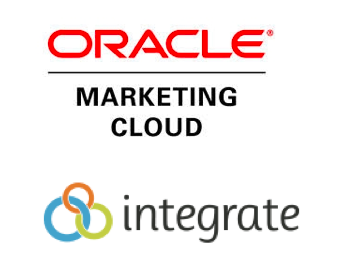 Integrate, a provider of cloud-based, closed-loop marketing software, is partnering with the Oracle Marketing Cloud. The partnership positions the company to help marketers to acquire prospects and more successfully capitalize on prospect data to create new customers.
As part of the relationship, the Integrate app will join the Eloqua AppCloud in fall 2014.
Read more...
Industry News
Friday, 15 August 2014 08:43
IgnitionOne, a cloud-based digital marketing technology provider, announced that it has acquired Human Demand, a vendor of mobile advertising, audience and tracking solutions for marketers, , for an undisclosed fee. The acquisition is intended to further enhance IgnitionOne's Digital Marketing Suite (DMS) with mobile display advertising and cross-device tracking capabilities.
IgnitionOne's DMS is designed to provide users with a single location for buying, managing and optimizing digital media across search engines, display ads, social media and mobile devices. The suite also comes with data management, marketing automation and cross-channel attribution capabilities which aim to help users understand prospective and current customers.
Read more...
<< Start < Prev 1 2

3

4 5 6 7 8 9 10 Next > End >>


Page 3 of 270
Demanding Views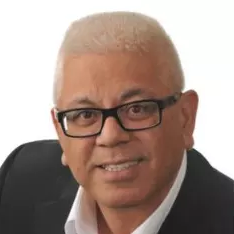 An Interview With Louis Foong, President & CEO, The ALEA Group
The continuous innovations in B2B marketing strategies and technologies have left marketers in a state of limbo — trying to keep up with the changes being made in their daily routines.
In a recent interview with Demand Gen Report, Louis Foong, President and CEO of The ALEA Group, discussed how marketing departments are handling the constantly changing B2B marketing environment.
Read more...
Bulletin Board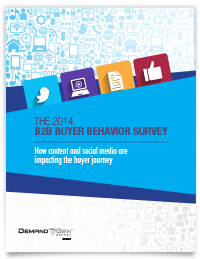 Demand Gen Report's 2014 B2B Buyer Behavior Survey provides insights into how B2B buyers make their decisions. Buyers are waiting longer to engage with sales, but they are more satisfied with the process than in years past. For an in-depth look at this research, download the report now!
Solution Spotlight

Ebsta is a solution designed to provide Salesforce users with Gmail and Google Calendar integration, with the goal to simplify the way marketers organize communications within their CRM system.
Read more...
Follow Us
Industry Events
When: September 15 – 18, 2014
Where: Boston, MA
INBOUND's purpose is to provide the inspiration, education, and connections you need to transform your business. This September, we will host thousands of marketing and sales professionals from almost every industry imaginable and from all corners of the globe at the Boston Convention & Exhibition Center. In 2013, we had 5,500 attendees from 35 countries, and we're excited to be bigger than ever this year.
Read more...
When: October 8 – 10, 2014
Where: Boston, MA
Are you armed and ready to meet the marketing challenges of today, tomorrow, and beyond? With technology and the way we live changing rapidly, B2B marketers have so many options and tools that it can be overwhelming. At the 2014 B2B Marketing Forum we will have inspirational speakers presenting on the hottest, smartest topics—giving you the knowledge you need to thrive in 2014, 2015 and beyond. Get ready to bullet-proof your marketing for the future and come out a modern marketing rock star!
Read more...
When: October 13 – 16, 2014
Where: San Francisco, CA
Whether you're a company of five or a Fortune 500, you're going to learn a lot of innovative ways to improve your business at Dreamforce. With over 1,400 sessions and thousands of live solutions from the world's largest cloud ecosystem, Dreamforce has tailored content specific to your business size and type, for any role in your company.
Read more...