Demand Generation Strategies
Written by Kim Ann Zimmermann, Managing Editor
Thursday, 07 August 2014 12:34

LinkedIn's new stand-alone version of its Sales Navigator can stream real-time updates on targeted accounts, a feature that could help B2B marketers boost their lead generation capabilities. The offering is designed to push data such as job changes, press announcements, blog posts and status updates relevant to key accounts and prospects.
This announcement follows LinkedIn's recent acquisition of Bizo, with the goal of creating a B2B marketing platform.
Read more...
Industry News
Thursday, 07 August 2014 08:26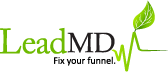 LeadMD launched Navigate, an online educational platform designed to boost ROI by providing concise, task-based learning.
The platform will offer various forms of content covering topics such as marketing automation, sales alignment and content optimization. The platform intends to also offer instructional videos covering best practices for implementing Salesforce.com and Marketo.
Read more...
Marketing Analytics
Wednesday, 06 August 2014 11:11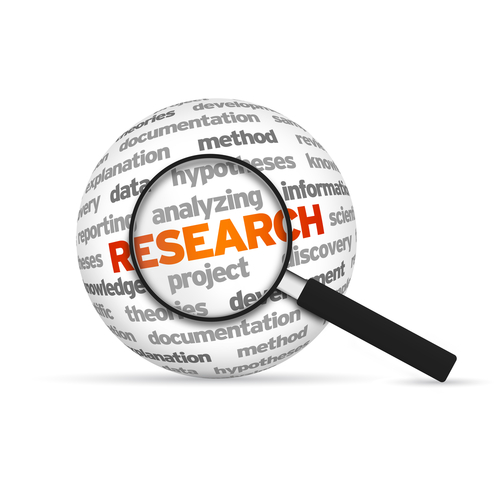 Better analytics are at the top of the agenda for marketing automation vendors, according to latest research report by Raab Associates.
The July 2014 B2B Marketing Automation Vendor Selection Tool (VEST) report shows that nearly half of features upgraded by marketing automation vendors in the past year relate to analytics, including customer analysis, content analysis, and lead scoring. By contrast, content marketing, social media and mobile platforms each accounted for fewer than 10% of the upgrades.
Read more...
Demand Generation Strategies
Written by Brian Anderson, Associate Editor
Wednesday, 06 August 2014 09:44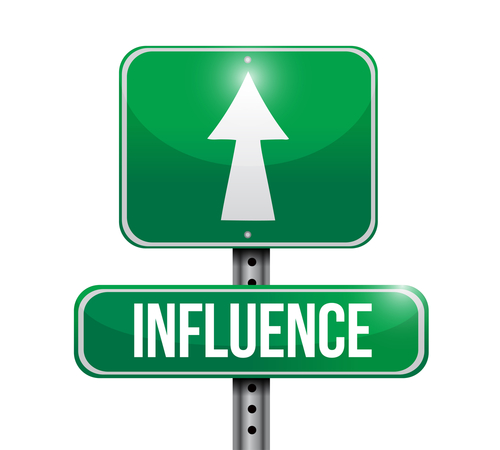 Forward-thinking B2B marketers are building relationships with influential members of the community, with the goal of providing more targeted and credible messaging to the potential buyers among their followers. When added to the marketing mix, influencers can help amplify a company's marketing message and, in turn, reach a wider audience.
This is a natural extension of traditional marketing efforts, as B2B buyers are increasingly putting more credence in the opinions of influencers and colleagues. According to Demand Gen Report's 2014 Content Preferences Survey, 72% of respondents turned to peers for relevant content when researching B2B purchasing decisions.
Read more...
Rich Media
Wednesday, 06 August 2014 00:00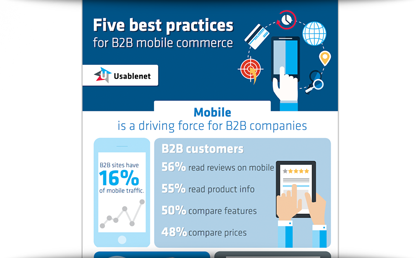 While B2C brands have traditionally led the way when it comes to mobile, more than half of B2B customers are now using their smartphones to research and purchase products for their companies. This infographic from Usablenet offers five best practices to improving the mobile experience for B2B customers.
Read more...
<< Start < Prev 1 2 3 4

5

6 7 8 9 10 Next > End >>


Page 5 of 270
Demanding Views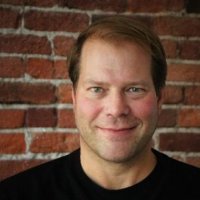 By John Bara, CMO, Mintigo
I have been through multiple mergers and acquisitions in the software industry. In each case, business models depend on successful cross-selling of new products and services to respective customer bases of the newly combined companies.
Have you been a part of a merger or acquisition? Was the newly combined company pleased with the results, or did they disappoint? What was the success rate of finding existing customers to cross-sell the newly acquired products or services? How were those targets selected?
Read more...
Bulletin Board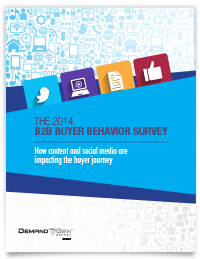 Demand Gen Report's 2014 B2B Buyer Behavior Survey provides insights into how B2B buyers make their decisions. Buyers are waiting longer to engage with sales, but they are more satisfied with the process than in years past. For an in-depth look at this research, download the report now!
Solution Spotlight

ChimpSync is designed to provide MailChimp users with Salesforce integration, allowing users to sync contacts, leads and other campaign data between the two platforms.
Read more...
Follow Us
Industry Events
When: September 15 – 18, 2014
Where: Boston, MA
INBOUND's purpose is to provide the inspiration, education, and connections you need to transform your business. This September, we will host thousands of marketing and sales professionals from almost every industry imaginable and from all corners of the globe at the Boston Convention & Exhibition Center. In 2013, we had 5,500 attendees from 35 countries, and we're excited to be bigger than ever this year.
Read more...
When: October 8 – 10, 2014
Where: Boston, MA
Are you armed and ready to meet the marketing challenges of today, tomorrow, and beyond? With technology and the way we live changing rapidly, B2B marketers have so many options and tools that it can be overwhelming. At the 2014 B2B Marketing Forum we will have inspirational speakers presenting on the hottest, smartest topics—giving you the knowledge you need to thrive in 2014, 2015 and beyond. Get ready to bullet-proof your marketing for the future and come out a modern marketing rock star!
Read more...
When: October 13 – 16, 2014
Where: San Francisco, CA
Whether you're a company of five or a Fortune 500, you're going to learn a lot of innovative ways to improve your business at Dreamforce. With over 1,400 sessions and thousands of live solutions from the world's largest cloud ecosystem, Dreamforce has tailored content specific to your business size and type, for any role in your company.
Read more...