Content Strategies
Written by Kim Zimmermann, Managing Editor
Friday, 03 May 2013 08:56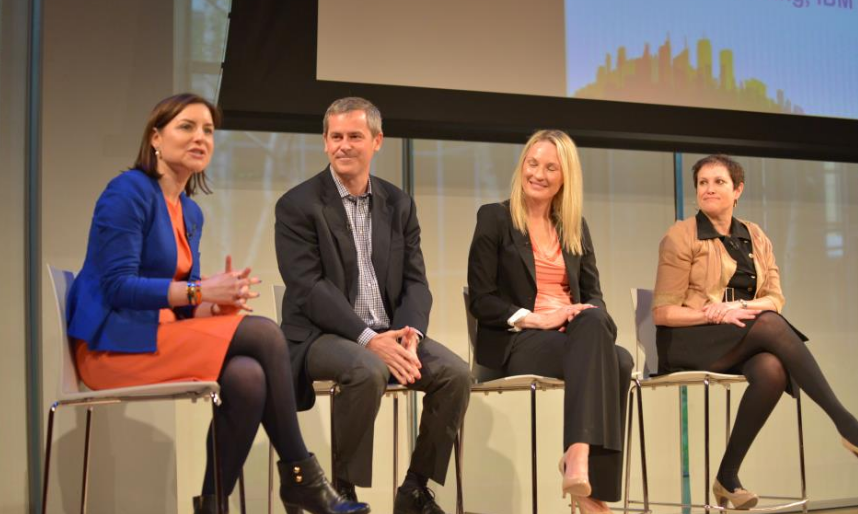 Don't be afraid to develop content with a viewpoint. That was one of the messages of the Digital Deal Makers Panel at the B2B Content2Conversion event.
"When developing content, find a non-standard point of view and defend it," said panelist Mark Wilson, CMO of Avaya. "Content marketing must be simple, unexpected, offer credibility, have a motive and tell a story."
Read more...
Demand Generation Strategies
Thursday, 02 May 2013 10:19

EPM Live, a cloud-based work management and project portfolio management platform, has released a Salesform.com app. The application integrates CRM capabilities with EPM Live's existing software that will help streamline business processes and increase ROI, according to company officials.
Individuals can customize the app to personal preferences and communicate with other corporate teams through the Salesforce.com cloud. All critical data that needs to be shared is centralized in the Salesforce.com database, allowing all users in the cloud to view progress and identify potential problems in real-time. Data that can be shared in the cloud include milestones, budget costs, billing and status information.
Read more...
Content Strategies
Written by Jonathan Lee
Tuesday, 30 April 2013 17:04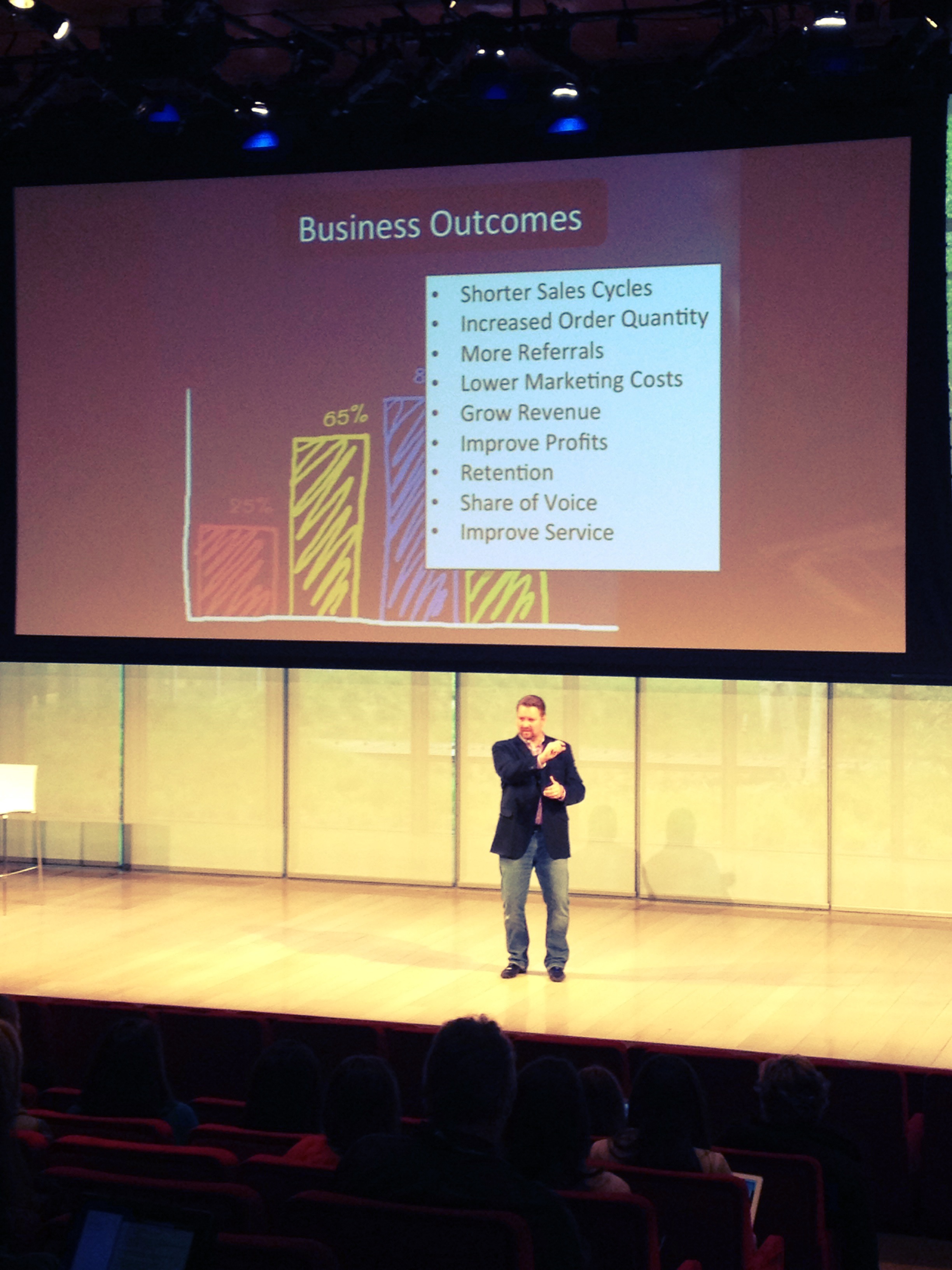 B2B buyers not only have to connect with buyers through engaging content, but they have to anticipate their future needs. That was one of the key points made by Lee Odden, CEO and Founder of TopRank Online Marketing in a session at the B2B Content2Conversion Conference hosted by Demand Gen Report.
"Empathize with that customer journey and anticipate, maybe through search, what they're interested and what they're looking for," he said. "Visual media is clearly something that is resonating with a lot of people."
Read more...
Demand Generation Strategies
Written by Kim Zimmermann, Managing Editor
Tuesday, 30 April 2013 14:01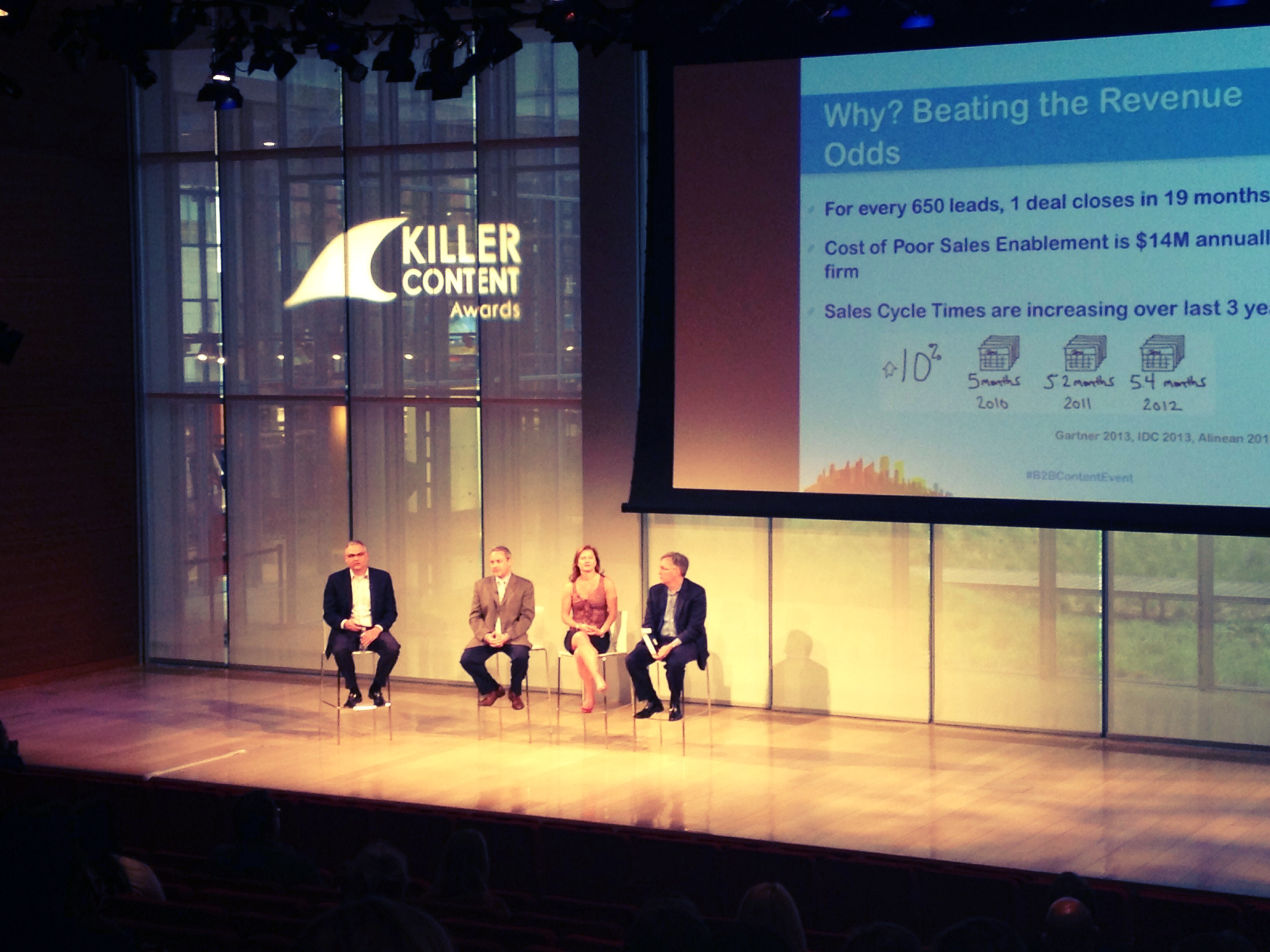 When sales and marketing fail to collaborate, it has a big impact on the bottom line. That was one of the key messages from the Sales Enablement Strategies panel at the B2B Content2Conversion event.
Moderator Jon Russo, Founder and CEO of B2B Fusion Group, told the audience that poor sales-marketing alignment costs $14 million a year at a $1 billion firm. "For every 650 leads, one deal is closed in 19 months and sales cycle times have increased by 10% over the past three years, from five months in 2010 to 5.4 months in 2012," he said, citing figures from Gartner, IDC, Alinean and DiscoverOrg.
Read more...
Rich Media
Tuesday, 30 April 2013 14:03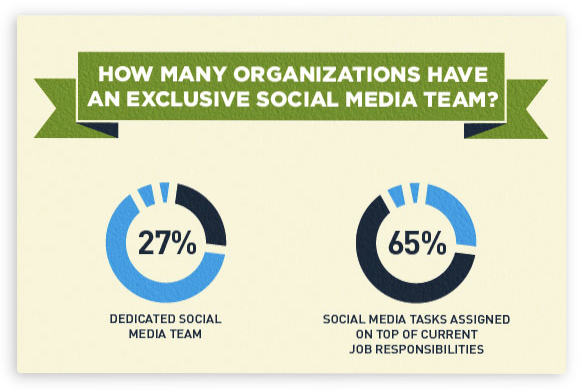 Only 3% of companies can track social media to sales, according to the Ragan/NASDAQ OMX Corporate Solutions survey, highlighted in this infographic developed by Go-Gulf. Most (82%) of companies have fewer than three people on their social media team.
Read more...
<< Start < Prev 1 2 3 4

5

6 7 8 9 10 Next > End >>


Page 5 of 178
Bulletin Board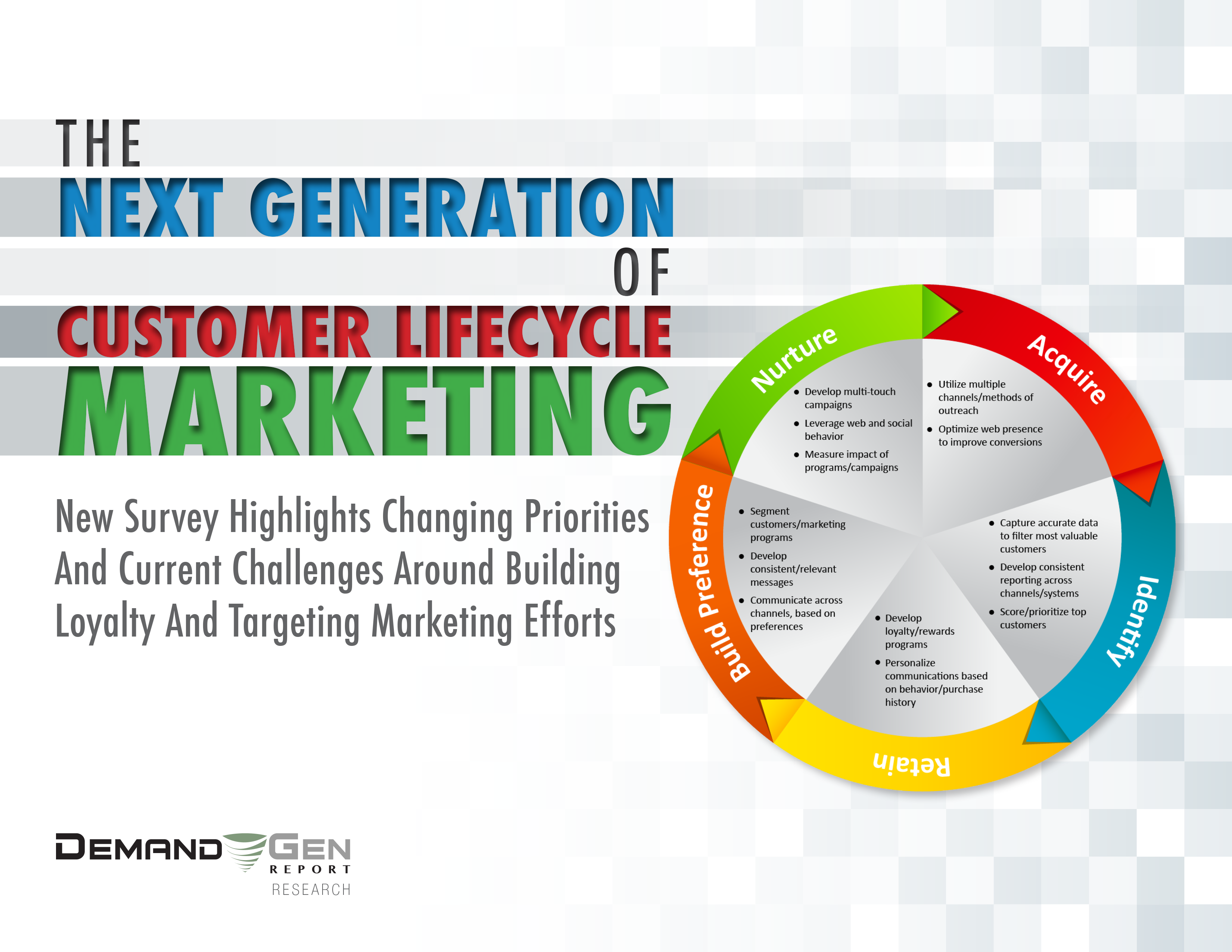 Download this exclusive new survey, which breaks down the priorities and challenges around customer lifecycle marketing, for both B2B and B2C brands. The report looks specifically at the growing focus on loyalty, acquisition and tracking behavior and preferences across channels.
Solution Spotlight

Daddy Analytics from Daddy Donkey Labs tracks Google Adwords, allowing marketers to monitor their Salesforce web-to-leads against their marketing spend.
Features/Functionality
Daddy Analytics brings together Salesforce, web analytics and Google Adwords.
Read more...
Follow Us
DGR TV
Jim Meyer, Vice President, eTrigue Corp
Demanding Views
By Brian Hession, President and Founder, Oceanos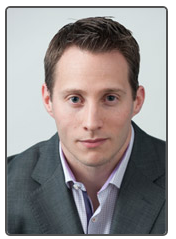 Competitive Intelligence: What you must know to be successful (Part 1 of 2)
Read more...
Industry Events
When? August 19-22
Where: Hynes Convention Center - 900 Boylston Street - Boston, MA
That's right, the INBOUND conference is a must-attend event for marketers worldwide to experience the inbound marketing movement by learning, watching, using, talking, and networking for four whole days in the heart of Boston's emerging tech scene.
Read more...

When: April 8-10, 2013.
Where: Hilton San Francisco Union Square - 333 O'Farrell St., San Francisco, CA.
No matter what time of year you visit San Francisco, you'll find plenty of things to see and do. San Francisco is home to world-class restaurants, breath-taking sites and beautiful scenery.
Tweet with us: #mus13
Read more...
Achieving Measurable Marketing Results Across The Enterprise
Date: June 26, 2012 Time: 8am - 12pm Where: MacArthur Park Restaurant in Palo Alto, CA
Read more...
September 4-5-6, Columbus Convention Center
Columbus, Ohio USA
Read more...
When: Tuesday, April 24 2012.
Where: The Times Center - 242 West 41st Street, New York, NY 10036
Read more...