Industry News
Monday, 13 October 2014 08:22

BrightFunnel, a marketing attribution platform provider, announced that it raised $2.5 million in funding, which is intended to enhance marketing and sales initiatives while boosting growth in the company's marketing analytics cloud application.
The funds also are positioned to help strengthen integrations with Salesforce and Oracle Eloqua marketing clouds — as well as Marketo, Pardot, Act-On Software and Hubspot marketing automation platforms.
Read more...
Industry News
Friday, 10 October 2014 08:14

LiveHive, a cloud-based sales engagement platform provider, announced new features that are positioned to give users the ability to track and measure how long a prospect has viewed — as well as what page — any Microsoft or PDF document sent through its platform.
The features are designed to give sales reps the information they need to enhance their customer engagement initiatives. Sales reps also can collect engagement analytics after a document has been downloaded, which is intended to provide users with real-time data on how potential buyers are interacting with their content. Another new feature also can alert users with information on individuals who had the document forwarded to them.
Read more...
Industry News
Thursday, 09 October 2014 14:12

HubSpot announced the pricing of its IPO, offering five million common shares at $25 per share. The price is on target with company estimates in its IPO filing shared in August, and can raise as high as $125 million.
Trading on the New York Stock Exchange under the ticker symbol "HUBS," the company stated that shares became available on October 8, 2014. HubSpot has also granted a 30-day option for underwriters to purchase an additional 750,000 common shares to cover any over-allotments.
Read more...
Marketing Analytics
Thursday, 09 October 2014 08:21

Conductor, a web presence management provider, announced the latest upgrades for Searchlight, the company's web presence management platform, at its annual C3 Conference in New York City. The new features — Content Mapping, Location and Device Reporting and YouTube Reporting — are designed to provide a more holistic view of content campaigns and help users understand their overall brand presence.
"Name-brand companies are still missing from organic search, and are taking the easy way out with paid advertising," said Seth Besmertnik, CEO at Conductor, during his opening keynote session at the C3 Conference. "This should be motivation for other companies to revolutionize the way they engage their target audience with the right messaging."
Read more...
Rich Media
Wednesday, 08 October 2014 07:51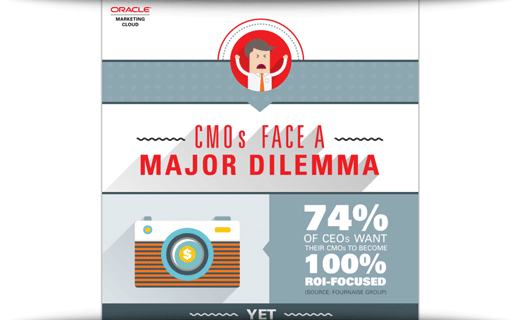 The C-suite has risen their expectations for the chief marketing officer (CMO), but the lack of a holistic view of customer data is preventing CMOs — and their marketing teams — from measuring the company's efforts. This infographic from Oracle Marketing Cloud highlights various challenges that today's CMOs face in their effort to maximize ROI, while also providing tips to overcome these challenges.
Read more...
<< Start < Prev 1 2 3 4

5

6 7 8 9 10 Next > End >>


Page 5 of 282
Demanding Views
By Eric Vidal, Director of Product Marketing, InterCall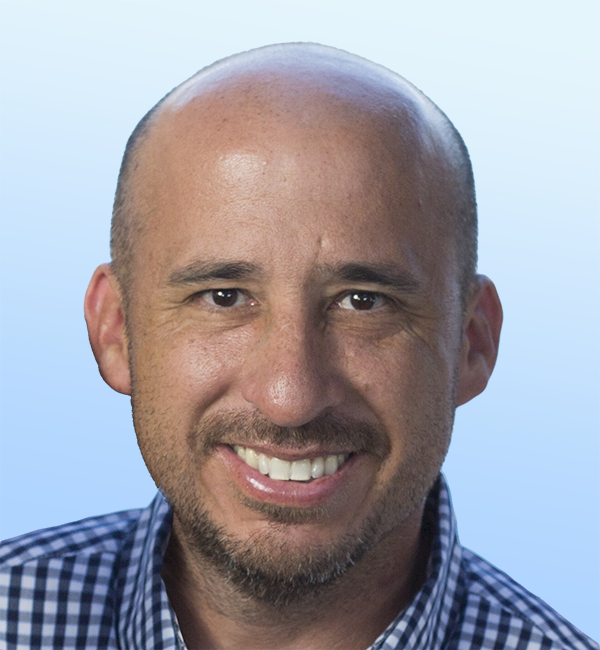 Many companies have turned to content marketing as an effective way to boost their search engine rankings, promote their products or services and connect with customers. But when producing original content, marketers should be mindful of a few practices that will discredit their web site and scare readers away. In the spirit of Halloween, here are three spooky content marketing practices to avoid.
Read more...
Bulletin Board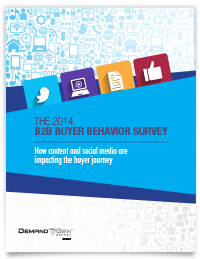 Demand Gen Report's 2014 B2B Buyer Behavior Survey provides insights into how B2B buyers make their decisions. Buyers are waiting longer to engage with sales, but they are more satisfied with the process than in years past. For an in-depth look at this research, download the report now!
Solution Spotlight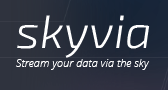 Skyvia is a cloud data integration service that is positioned to integrate a company's cloud-based CRM system with roughly 15 data sources.
Read more...
Follow Us
Industry Events
When: November 11 – 13, 2014
Where: Raleigh, NC
Internet Summit is a premier digital strategies forum with a goal of educating and promoting forward thinking and thought leadership on topics related to internet business and marketing. Attendees come from a broad range of organizations including National Brands, Agencies, Technology Companies, Media, B2B Providers, Associations & Nonprofits and Startups.
Read more...
When: February 16 - 18, 2015
Where: Scottsdale, AZ
The B2B Content2Conversion Conference brings together the top thought leaders and practitioners in both content and demand generation. The combined agenda provides real-world case study examples, as well as actionable takeaways on how marketers can better target, engage and convert prospects into customers. Taking place in Scottsdale, Arizona, the B2B Content2Conversion Conference provides you with a playbook to optimize your 2015 marketing plans.
Read more...
When: February 23 – 26, 2015
Where: Las Vegas, NV
Discover how-to details and strategies for fast, measurable digital marketing success. All of it is real-world experience grounded in rigorous research and taught by successful marketers who face your same challenges. Learn how to make your email campaigns — and your career — more successful than ever and do it within a world-class venue. It's no wonder leading organizations consider Email Summit a priority investment year after year.
Read more...