Rich Media
Wednesday, 25 March 2015 00:00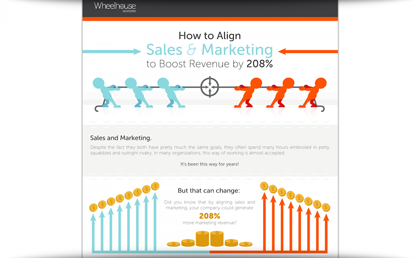 It's no secret that strong alignment between sales and marketing teams tends to be the exception rather than the rule. Despite the fact that there's so much crossover in their day-to-day functions, the two teams are often divided by competition and internal politics — as well as separate, often contradictory, goals and metrics. In fact, as many as 76% of marketers admit that they're giving short shrift to sales enablement. This infographic from Wheelhouse Advisors, a marketing consultancy, details the benefits your business can unlock when sales and marketing work together.
Read more...
White Papers
Wednesday, 25 March 2015 11:28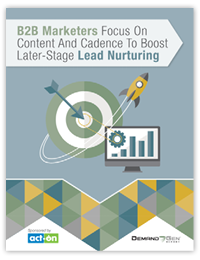 Over the past several years, B2B marketers have been expanding the role of lead nurturing as a key element of their marketing initiatives. In Demand Gen Report's 2014 Lead Nurturing Benchmarking Study, 71% of respondents reported that they are using lead nurturing as part of their demand generation activities, and another 19% plan to within the next 12 months.
Read more...
Social & Mobile
Wednesday, 25 March 2015 09:43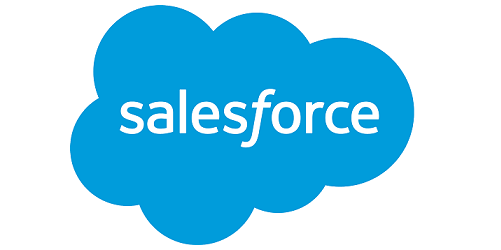 Salesforce launched Active Audiences, a product designed to help marketers enhance their ad targeting capabilities across Facebook, Twitter and other mobile app connected through the Facebook Audience Network.
Part of the Salesforce Marketing Cloud, the tool is positioned to help marketers automate the management of targeted ads through Facebook Custom Audiences and Twitter Tailored Audiences applications. Active Audiences is designed to help marketers manage, segment and synchronize targeted advertising with their CRM data in real time.
Read more...
Marketing Analytics
Tuesday, 24 March 2015 09:41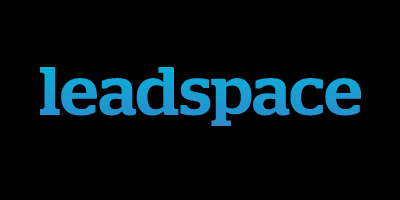 Leadspace has partnered with Madison Logic Data, a move intended to provide Leadspace customers with access to Madison Logic Data's database of key indicators of B2B buying intent.
The partnership is positioned to provide Leadspace customers with visibility into the topics that target companies and individuals are researching and help them score and prioritize leads.
Read more...
Marketing Analytics
Monday, 23 March 2015 11:18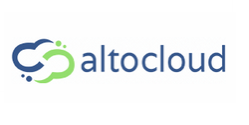 Altocloud launched its predictive communications platform designed to enhance customer sales and engagement with machine learning and real-time communications. The SaaS solution positions users to identify online visitors and offer personalized chat, voice, video and content.
The company also announced it received $2 million in seed funding. The funding, led by Delta Partners, Digicel Group and ACT Venture Capital, brings the company's total funding to $3 million.
Read more...
<< Start < Prev 1 2 3 4 5

6

7 8 9 10 Next > End >>


Page 6 of 313
Demanding Views
By Judd Marcello, Smartling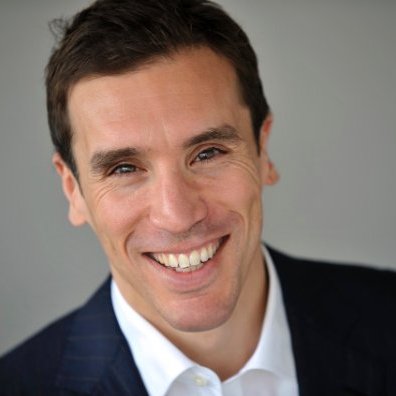 To effectively compete in today's global market, it's no longer enough to have a website and SEO strategy targeted only at the English-speaking world.
Companies that have customers around the globe — or multilingual customers in the U.S. — need to think about translating and localizing their websites, mobile apps and other digital content, and then optimizing each for relevant organic search ranking, traffic and conversions.
Read more...
Bulletin Board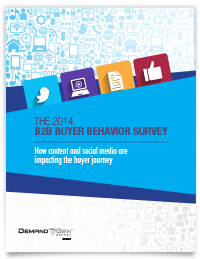 Demand Gen Report's 2014 B2B Buyer Behavior Survey provides insights into how B2B buyers make their decisions. Buyers are waiting longer to engage with sales, but they are more satisfied with the process than in years past. For an in-depth look at this research, download the report now!
Solution Spotlight

Socialwhirled is a multichannel marketing and advertising campaign platform designed to help align company messaging across social, mobile and digital channels.
Read more...
Follow Us
Industry Events
When: June 8 - 11, 2015
Where: Chicago, IL
eMetrics Summit is the only comprehensive event dedicated to digital analytics and marketing optimization. As the leading conference covering the impact of data & technology on marketing, the eMetrics Summit focuses on driving business results through data analysis and technology adoption.
Read more...