Industry News
Monday, 27 October 2014 12:03

Marketo announced its third quarter results, highlighting revenue of $39.3 million, a 54% over the previous year. The vendor also noted that its customer count increased to 3,499 and subscription dollar retention rate rose to an average of 108%
The company is projecting Q4 revenue of $40.3 to $40.8 million and full-year revenue of $147.9 to $148.4 million
Read more...
Demand Generation Strategies
Monday, 27 October 2014 08:42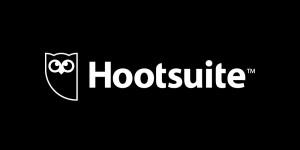 Hootsuite has launched the Global Agency Partner Program, which is designed to provide education and resources to agency account teams regarding the latest social media trends and strategies.
Announced at the company's Connect via Hootsuite event in New York City, the program will provide members with training workshops, networking opportunities with industry leaders and support for specific business needs and client delivery models.
Read more...
Content Strategies
Thursday, 23 October 2014 08:32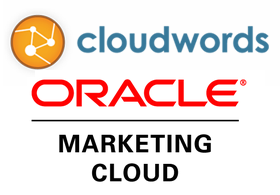 Cloudwords, a translation management technology provider, announced that it has integrated with Oracle Marketing Cloud. The integration is designed to provide global marketers using Oracle technology the ability to automate the process of managing and localizing marketing content across international markets.
The integrations are intended for Cloudwords to offer support for Oracle's newest technologies and to help users in their multilingual marketing initiatives.
Read more...
Industry News
Wednesday, 22 October 2014 16:12

Salesfusion has entered into partnerships with three SugarCRM VARs in a move designed to further expand the user base for its marketing automation platform. Epicom, based in Austin, Highland Solutions, based in Chicago, and Synolia of Lyon, France, will offer and promote Salesfusion to thousands of SugarCRM customers worldwide.
Salesfusion began targeting SugarCRM customers in 2012 and many clients, including Pingtone, Medicat and Delmo, use the joint solution today, according to Bentley Hines, VP of Alliances at Salesfusion.
Read more...
Rich Media
Wednesday, 22 October 2014 00:00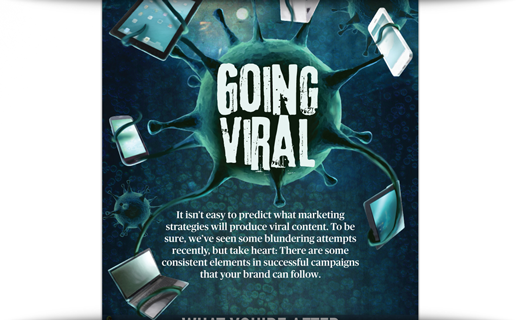 What marketing strategies produce viral content? While it is hard to predict, this infographic from Best Marketing Degrees outlines the steps to improve the chances of your marketing being an Internet sensation.
Read more...
<< Start < Prev 1 2 3 4 5

6

7 8 9 10 Next > End >>


Page 6 of 286
Demanding Views
By Jamie Grenney, VP of Marketing, Infer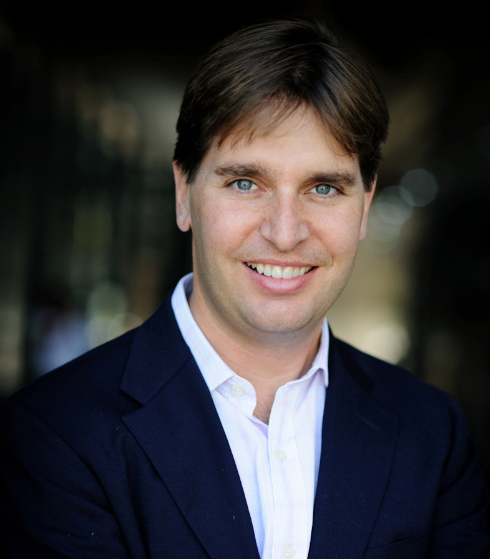 It's no secret that marketers who embrace data and use it to optimize their programs are able to innovate faster. I've had the pleasure of talking with many of these forward-thinking marketing experts, and compiled the following list of seven ways they're incorporating not just data, but powerful predictive intelligence, into demand generation campaigns:
Read more...
Bulletin Board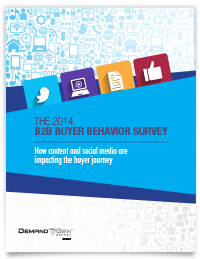 Demand Gen Report's 2014 B2B Buyer Behavior Survey provides insights into how B2B buyers make their decisions. Buyers are waiting longer to engage with sales, but they are more satisfied with the process than in years past. For an in-depth look at this research, download the report now!
Solution Spotlight

ZoomInfo Pro is a prospecting tool designed to help sales teams save time searching for leads, and spend more time selling to the right target audience with the highest chance to close.
Read more...
Follow Us
Industry Events
When: February 16 - 18, 2015
Where: Scottsdale, AZ
The B2B Content2Conversion Conference brings together the top thought leaders and practitioners in both content and demand generation. The combined agenda provides real-world case study examples, as well as actionable takeaways on how marketers can better target, engage and convert prospects into customers. Taking place in Scottsdale, Arizona, the B2B Content2Conversion Conference provides you with a playbook to optimize your 2015 marketing plans.
Read more...
When: February 23 – 26, 2015
Where: Las Vegas, NV
Discover how-to details and strategies for fast, measurable digital marketing success. All of it is real-world experience grounded in rigorous research and taught by successful marketers who face your same challenges. Learn how to make your email campaigns — and your career — more successful than ever and do it within a world-class venue. It's no wonder leading organizations consider Email Summit a priority investment year after year.
Read more...