Industry News
Tuesday, 25 March 2014 08:04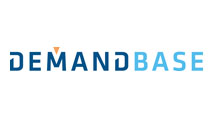 Demandbase recently received $15 million in equity financing from various investors. The B2B targeting and personalization company financing will use the investment to accelerate the growth of its advertising solutions and fund additional innovations slated for release in 2014.
The company has experienced significant growth in 2013, with the cloud-based platform tripling its volume of web interactions.
Read more...
Demand Generation Strategies
Monday, 24 March 2014 08:00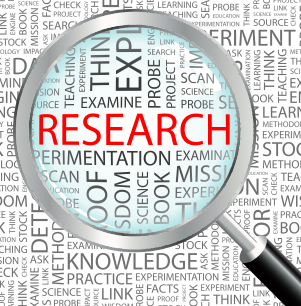 More than half (58%) of companies find that their lead generation efforts are falling short, according to a lead generation survey conducted by Demand Metric and released by Salesfusion.
The online survey was based on more than 200 responses from small and mid-size companies. The study also highlights that the most common approaches for generating leads included email marketing (78%), tradeshow or event marketing (73%), and content marketing (67%).
Read more...
Industry News
Thursday, 20 March 2014 16:58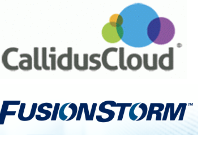 FusionStorm, an IT solutions provider, has implemented two solutions CallidusCloud solutions — Commissions and Territory and Quota — to boost sales performance and accelerate time-to-close.
The CallidusCloud Commissions solution will enable FusionStorm to leverage incentives and commission programs to motivate and drive the sales team, while also providing key analytics that highlight current sales performance and offer more accurate forecasts of future performance.
Read more...
Demand Generation Strategies
Written by Kim Ann Zimmermann, Managing Editor
Thursday, 20 March 2014 10:23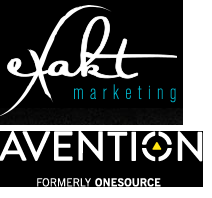 Exakt Marketing provides marketing services across a number of sectors, including restaurant and hospitality, higher education, associations, professional services, health and fitness, and event and conference marketing. As such, the agency relies heavily on its database solution to uncover new sales leads in each of these markets.
With its headquarters in Tampa, Fla., and new locations in Fort Lauderdale, Fla., and Charlotte, N.C., Exakt Marketing was looking to broaden its reach. However, the company found that its expansion efforts were being hampered by poor data and a lack of vital information needed to uncover new sales opportunities.
Read more...
Industry News
Thursday, 20 March 2014 08:00

Brainshark launched SlideShark Anywhere, which makes SlideShark features accessible from PCs, Macs and Windows 8 tablets.
The platform, which was initially only available on iOS devices, enables users to access, present and share presentations from a wider selection of devices. Presenters are also able to collect data on who attended and for how long, along with which decks and slides were shown.
Read more...
<< Start < Prev 1 2 3 4 5 6

7

8 9 10 Next > End >>


Page 7 of 242
Demanding Views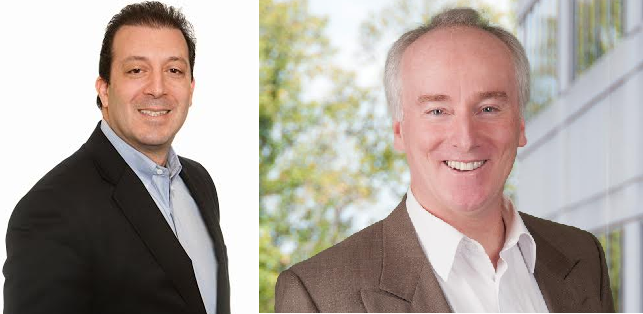 By Jeff Pedowitz and Kevin Joyce, The Pedowitz Group
In the latter part of the 19th century John Wanamaker, the father of modern advertising, is reputed to have said "Half the money I spend on advertising is wasted; the trouble is I don't know which half." Imagine you could demonstrate and manage the impact of marketing on revenue? Imagine you knew which half of your budget was well spent?
For a B2B company with sales cycles of more than six months this may still not be easy. Notice we are not talking about a labor of Sisyphus, pursuing marketing ROI on a single marketing initiative.
Read more...
Bulletin Board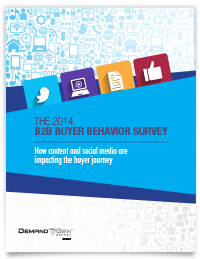 Demand Gen Report's 2014 B2B Buyer Behavior Survey provides insights into how B2B buyers make their decisions. Buyers are waiting longer to engage with sales, but they are more satisfied with the process than in years past. For an in-depth look at this research, download the report now!
Solution Spotlight

The Infusionsoft Small Business Sales and Marketing Scorecard analyzes a business's current sales and marketing processes and provides customized recommendations to improve effectiveness and boost sales.
Read more...
Follow Us
Industry Events
When: April 7 – 9, 2014
Where: San Francisco, CA
Join the Marketing Nation as over 3,500 of your peers, colleagues and thought leaders gather to celebrate Innovation in the Nation. Summit 2014 will provide an engaging experience to grow your expertise and network over two and a half days. Connect with ideas, marketers, and resources to help YOU achieve success faster!
Read more...
When: April 23 – 25, 2014
Where: Phoenix, AZ
#ICON14 is the eighth annual conference for small business, hosted by Infusionsoft. This 3-day event brings together the brightest minds in small business from around the world to learn, network and share best practices for success. The event provides everything from inspiring keynote speakers to hands-on Infusionsoft training, plus tips on lead generation, conversion and customer delight. Breakout sessions cover a range of topics like Infusionsoft product training, marketing strategy, social media, business management, automation, branding, copywriting, affiliate marketing and more.
Read more...
When: May 21 – 23, 2014
Where: Orlando, FL
The SiriusDecisions' annual Summit is a unique three-day conference where SiriusDecisions analysts and top sales and marketing leaders from Fortune 500 companies and major SMBs share how b-to-b organizations are solving critical issues that hinder predictable growth. Each year, the theme focuses on aspects of how sales and marketing can, and should, intersect.
Read more...