Rich Media
Wednesday, 17 December 2014 00:00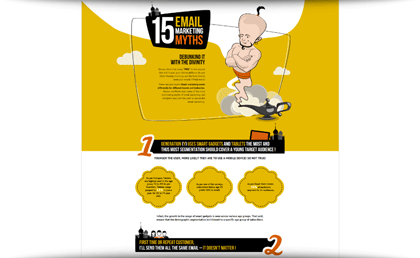 Many people believe that "free" in a subject line will relegate their emails the spam folder or that Monday mornings are the best times for sending emails. This infographic from Email Monks takes on some of these widely held beliefs.
Read more...
Social & Mobile
Tuesday, 16 December 2014 09:46

Flowfinity, an enterprise mobile apps provider, announced the launch of its revamped app editor, designed to help B2B marketers create and maintain mobile apps.
The product release also includes revision control, intended to ease app updates by allowing users to modify and test apps in a separate environment.
Read more...
Content Strategies
Monday, 15 December 2014 09:07

Brainshark, a sales enablement solution provider, announced that its SlideShark app now supports PDF files. The company expects this added support will offer users a more flexible and convenient experience with its sales presentation solution.
With SlideShark 4.0, reps and other users are positioned to now leverage PDF datasheets, case studies, follow-up materials and more. Detailed analytics can be measured to show when and how much of a PDF document has been viewed, helping to pinpoint topics of interest. Organizations also can get detailed insight into how its sales teams and other employees are using and presenting PDF content.
Read more...
Industry News
Friday, 12 December 2014 09:38

Full Circle CRM recently launched Opportunity Gatekeeper, an application designed to help marketers more accurately track campaign performance and influence by providing up-to-date data on opportunity records.
Built on the Salesforce1 Platform, Opportunity Gatekeeper is intended to help user have more efficient, effective operations by tying opportunities to their respected account and enabling pre-population of opportunity fields right from the account or contact database. The application also positions sales teams to obtain more accurate data on the opportunity record, enhancing their overall productivity.
Read more...
Industry News
Thursday, 11 December 2014 10:11

Trapit, a content discovery, curation and analysis service provider, merged with Addvocate, a content marketing platform designed to help employees produce, curate and share content.
The service intends to position employees as brand advocates, helping them produce and share content among their followers and further amplify the company's brand message. The service can also format shareable content for social networks including Facebook, Twitter, Pinterest, LinkedIn and Google+.
Read more...
<< Start < Prev 1 2 3 4 5 6

7

8 9 10 Next > End >>


Page 7 of 296
Demanding Views
Jeff Winsper, President, Black Ink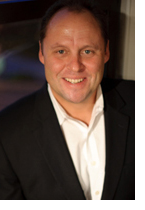 News flash everybody. Inbound marketing is so old school. Some claim even back to the 11th century BC. I was being generous in my headline.
I get a chuckle when B2B marketing practitioners glom onto a fancy new name for some marketing principle that has been around for thousands of years. Then everybody rallies the wagons and wails on the bugles as if there some new magical way to create demand for consumers. Inbound marketing is in effect the same principle as "pull marketing." Of course, we remember the classic "push, pull marketing" from our marketing 101 class. I'll frame up the situation as a refresher to make the point.
Read more...
Bulletin Board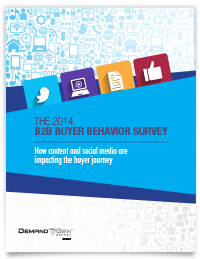 Demand Gen Report's 2014 B2B Buyer Behavior Survey provides insights into how B2B buyers make their decisions. Buyers are waiting longer to engage with sales, but they are more satisfied with the process than in years past. For an in-depth look at this research, download the report now!
Solution Spotlight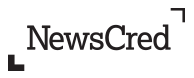 NewsCred's content marketing platform is designed to help marketers throughout the entire content marketing process — from planning, sourcing, publishing and measuring content.
Read more...
Follow Us
Industry Events
When: February 16 - 18, 2015
Where: Scottsdale, AZ
The B2B Content2Conversion Conference brings together the top thought leaders and practitioners in both content and demand generation. The combined agenda provides real-world case study examples, as well as actionable takeaways on how marketers can better target, engage and convert prospects into customers. Taking place in Scottsdale, Arizona, the B2B Content2Conversion Conference provides you with a playbook to optimize your 2015 marketing plans.
Read more...
When: February 23 – 26, 2015
Where: Las Vegas, NV
Discover how-to details and strategies for fast, measurable digital marketing success. All of it is real-world experience grounded in rigorous research and taught by successful marketers who face your same challenges. Learn how to make your email campaigns — and your career — more successful than ever and do it within a world-class venue. It's no wonder leading organizations consider Email Summit a priority investment year after year.
Read more...
When: March 25 - 27, 2015
Where: San Diego, CA
Social Media Marketing World 2015 is the world's largest social media marketing conference. By attending, you'll make connections with 100+ of the world's top social media pros (plus 2500 of your peers) and you'll discover amazing ideas that'll transform your social media marketing strategies.
Read more...