Demand Generation Strategies
Written by Brian Anderson, Associate Editor
Wednesday, 06 November 2013 09:29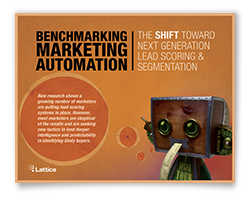 Lead scoring is more widely adopted than it was even just a year ago and many B2B marketers are already planning for the next major shift — predictive lead scoring.
These were a few of the key findings in a survey titled: Benchmarking Marketing Automation: The Shift Toward Next Generation Lead Scoring & Segmentation, conducted by Decision Tree Labs and commissioned by Lattice Engines.
Read more...
Industry News
Tuesday, 05 November 2013 08:41

SAVO Group, a provider of sales enablement tools, launched its CRM Opportunity Pro on the Salesforce.com AppExchange. Integrated with Salesforce, CRM Opportunity Pro is designed to enable organizations to better leverage their customer data to improve lead conversion, drive higher adoption rates and accelerate the sales cycle.
The application also provides a prescriptive process with continuous coaching to revive stalled opportunities and quickly align sales rep activities with the business goals of their customers and prospects, company officials noted.
Read more...
Demand Generation Strategies
Monday, 04 November 2013 10:33

Salesvue, a sales prospecting automation solution provider, has introduced ITS Prospect-to-Pipeline Partners Program. Sales training and consulting organizations that join the program will have access to solutions and technology that will help end-users mitigate the burden sales prospecting can put on employees.
Read more...
Content Strategies
Friday, 01 November 2013 07:45

One out of every three sales representatives reports that it is a daily struggle to obtain the right collateral to close deals, according to a study from Brainshark.
The survey, titled: State of the Sales Rep, collected responses from more than 400 sales professionals from various industries about how they prepare, present and follow up after meetings.
Read more...
Demand Generation Strategies
Thursday, 31 October 2013 09:14

Driving more revenue is the top reason to focus on sales and marketing alignment, but improving lead quality and messaging to prospects are other important benefits. There is also a need to better understand the role of content in moving prospects through the sales pipeline.
These were some of the key takeaways from a study titled: Sales Enablement: Fulfilling the Last Frontier of Marketing-Sales Alignment. The research, which was based on responses from 260 sales and marketing professions surveyed by Aberdeen Group, was presented by Corporate Visions.
Read more...
<< Start < Prev 1 2 3 4 5 6

7

8 9 10 Next > End >>


Page 7 of 215
Bulletin Board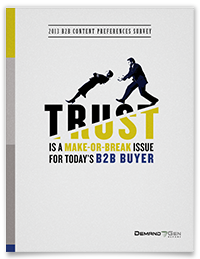 Download Demand Gen Report's 2013 Content Preferences Survey for the latest research on the content that matters most to B2B buyers.
Solution Spotlight

Response Wise for Salesforce adds functions such as email marketing, unlimited sending, robust campaign reporting and more to Salesforce.
Read more...
Follow Us
Demanding Views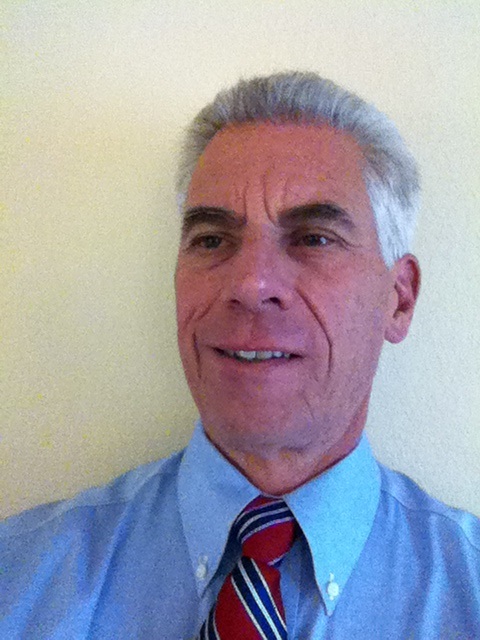 By Hugo Bader, Director Of Business Development, DialAmerica
Answering a seemingly simple question — what is a lead? — is in actuality one of the more challenging aspects of marketing and sales. Finding a common definition of how to classify new business among different companies is nearly impossible, and what consistently surprises me is how much the definitions vary within any single organization.
Read more...
Industry Events
When? August 19-22
Where? Hynes Convention Center - 900 Boylston Street - Boston, MA
That's right, the INBOUND conference is a must-attend event for marketers worldwide to experience the inbound marketing movement by learning, watching, using, talking, and networking for four whole days in the heart of Boston's emerging tech scene.
Read more...

When: April 8-10, 2013.
Where: Hilton San Francisco Union Square - 333 O'Farrell St., San Francisco, CA.
No matter what time of year you visit San Francisco, you'll find plenty of things to see and do. San Francisco is home to world-class restaurants, breath-taking sites and beautiful scenery.
Tweet with us: #mus13
Read more...
Achieving Measurable Marketing Results Across The Enterprise
Date: June 26, 2012 Time: 8am - 12pm Where: MacArthur Park Restaurant in Palo Alto, CA
Read more...
September 4-5-6, Columbus Convention Center
Columbus, Ohio USA
Read more...