Industry News
Monday, 16 March 2015 08:37

Online forms with incentives have higher conversion rates, with contest forms averaging a 35% conversion rate compared to survey forms (14%), event registration (11%) and lead generation forms (11%).
These are just some of the findings from the recently published 2015 Form Conversion Report from Formstack, an online form builder.
Read more...
Industry News
Friday, 13 March 2015 09:38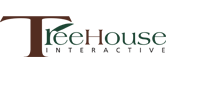 Investment firm Kennet Partners and co-investor Joe Wang have acquired majority ownership of TreeHouse Interactive, a provider of partner relationship management and marketing automation solutions. The financial terms of the deal were not disclosed.
Wang, who previously served as President and CEO of LANDesk Software, will take over as Chairman and CEO of TreeHouse Interactive. Craig Flynn and Erich Flynn, the company's sole shareholders, will remain with the firm and collaborate with Wang in development and sales leadership positions. Craig Flynn will continue to drive product engineering and innovation in his role as EVP of Engineering. Erich Flynn will lead the company's sales efforts as Chief Revenue Officer.
Read more...
Industry News
Thursday, 12 March 2015 08:34

Act-On Software unveiled its Act-On Anywhere application, a tool designed to provide Act-On engagement data, assets and functionality directly within the user's web browser. The app is positioned to help B2B marketers increase productivity and make better business decisions.
Act-On Anywhere includes content authoring capabilities intended to give users access to the Act-On Media Library when creating calls-to-action on blogs or web pages created through web-based content management systems. In addition, the app is designed to help marketers leverage Act-On's SEO tools within a web browser, making it easier to enhance web content or web sites to maximize overall reach.
Read more...
Demand Generation Strategies
Written by Brian Anderson, Associate Editor
Wednesday, 11 March 2015 11:41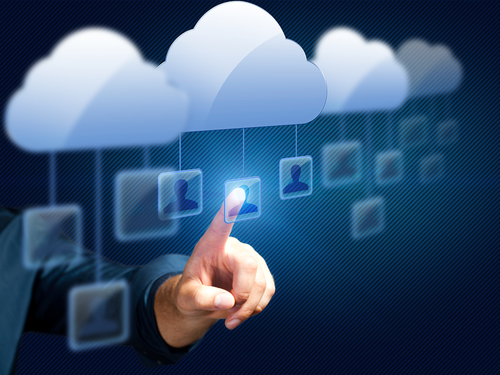 Following several years of hype and some debate over competing concepts, the marketing cloud is becoming a reality. Companies such as PR Newswire are seeing an increase in leads and engagement through the integration of marketing activities under the marketing cloud.
Personalization is among the key benefits of marketing clouds, as they offer B2B marketers the ability to collect data on how prospects are interacting with the company through their buying journey. Marketers can track and access prospect insights from a central location, where the data can be leveraged for a range of marketing activities.
Read more...
Rich Media
Wednesday, 11 March 2015 00:00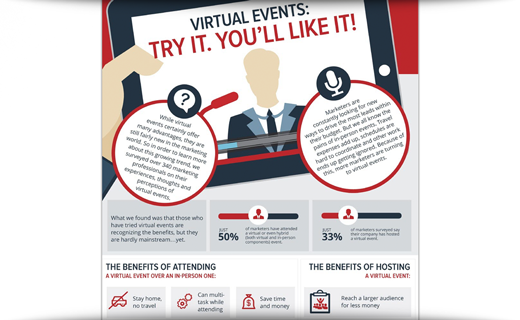 While virtual events offer advantages such as lower costs per lead compared to in-person events, they have not been widely adopted by marketers. Only one third of marketers have tried virtual events, according to this infographic from InterCall. The conference and collaboration services provider surveyed more than 340 marketing professionals on their experiences, thoughts and perceptions of virtual events.
Read more...
<< Start < Prev 1 2 3 4 5 6 7

8

9 10 Next > End >>


Page 8 of 313
Demanding Views
By Judd Marcello, Smartling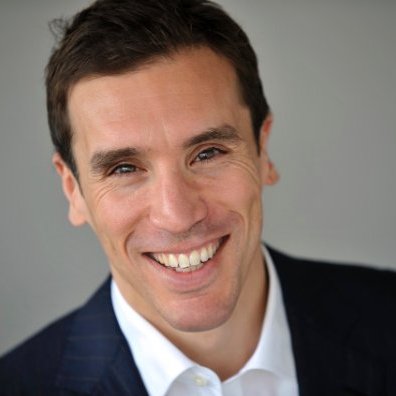 To effectively compete in today's global market, it's no longer enough to have a website and SEO strategy targeted only at the English-speaking world.
Companies that have customers around the globe — or multilingual customers in the U.S. — need to think about translating and localizing their websites, mobile apps and other digital content, and then optimizing each for relevant organic search ranking, traffic and conversions.
Read more...
Bulletin Board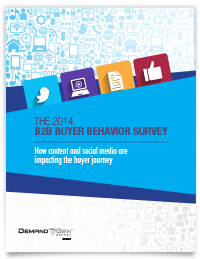 Demand Gen Report's 2014 B2B Buyer Behavior Survey provides insights into how B2B buyers make their decisions. Buyers are waiting longer to engage with sales, but they are more satisfied with the process than in years past. For an in-depth look at this research, download the report now!
Solution Spotlight

Socialwhirled is a multichannel marketing and advertising campaign platform designed to help align company messaging across social, mobile and digital channels.
Read more...
Follow Us
Industry Events
When: June 8 - 11, 2015
Where: Chicago, IL
eMetrics Summit is the only comprehensive event dedicated to digital analytics and marketing optimization. As the leading conference covering the impact of data & technology on marketing, the eMetrics Summit focuses on driving business results through data analysis and technology adoption.
Read more...