Industry News
Thursday, 06 November 2014 09:23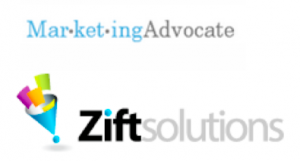 Zift Solutions, a provider of channel marketing automation solutions, has acquired Marketing Advocate, one of the key players in the Through-Partner Marketing Automation and channel marketing space.
With both teams bringing more than two decades of channel marketing expertise, the acquisition is positioned to help Zift Solutions reaffirm its commitment to facilitating collaborative sales and marketing initiatives.
Read more...
Industry News
Written by Kim Ann Zimmermann, Managing Editor
Wednesday, 05 November 2014 10:16

The growing importance of lead scoring and its impact on the sales process and strategies such as account-based marketing will be among the main themes of Demand Gen Report's upcoming Strategy & Planning webinar series.
The week-long event, which runs from Nov. 17-21, is positioned to provide real-world examples and best practices to help marketers build cases for investing in the channels and formats most likely to connect with prospects.
Read more...
Rich Media
Wednesday, 05 November 2014 00:00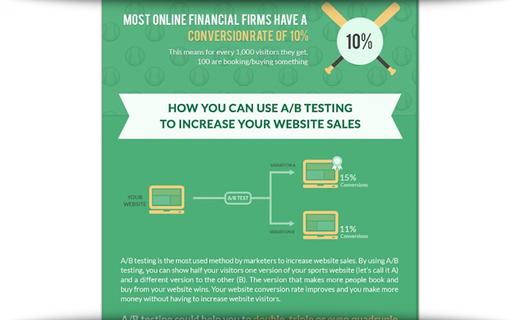 After an intense World Series, B2B marketers can learn a lot from how the MLB increases its online conversion rates. Wingify highlights in this infographic about how the simple act of A/B testing can make a major impact on any company's online sales.
Read more...
Content Strategies
Written by Brian Anderson, Associate Editor
Wednesday, 05 November 2014 09:48

While content marketing initiatives are a great way to effectively engage prospects and current customers, oftentimes smaller B2B organizations do not have the time and/or resources to produce the amount of content they need to achieve results.
A recent webinar hosted by Uberflip offered tips to help marketers effectively curate content to maximize their reach while boosting brand credibility.
Read more...
Demand Generation Strategies
Tuesday, 04 November 2014 10:05

Only 2.8% of enterprise B2B marketers rate their demand generation campaigns as effective at achieving goals and fewer than half use buyer personas in their planning and strategy.
Those are just some of the finding of ANNUITAS' 2014 Enterprise B2B Demand Generation Study, which focuses on enterprise-level firms with revenues in excess of $250M per year and most with more than 500 employees. Demand Gen Report was provided with a preview of the study, which will be released on Nov. 6.
Read more...
<< Start < Prev 1 2 3 4 5 6 7

8

9 10 Next > End >>


Page 8 of 290
Demanding Views
By Hana Abaza, Director of Marketing, Uberflip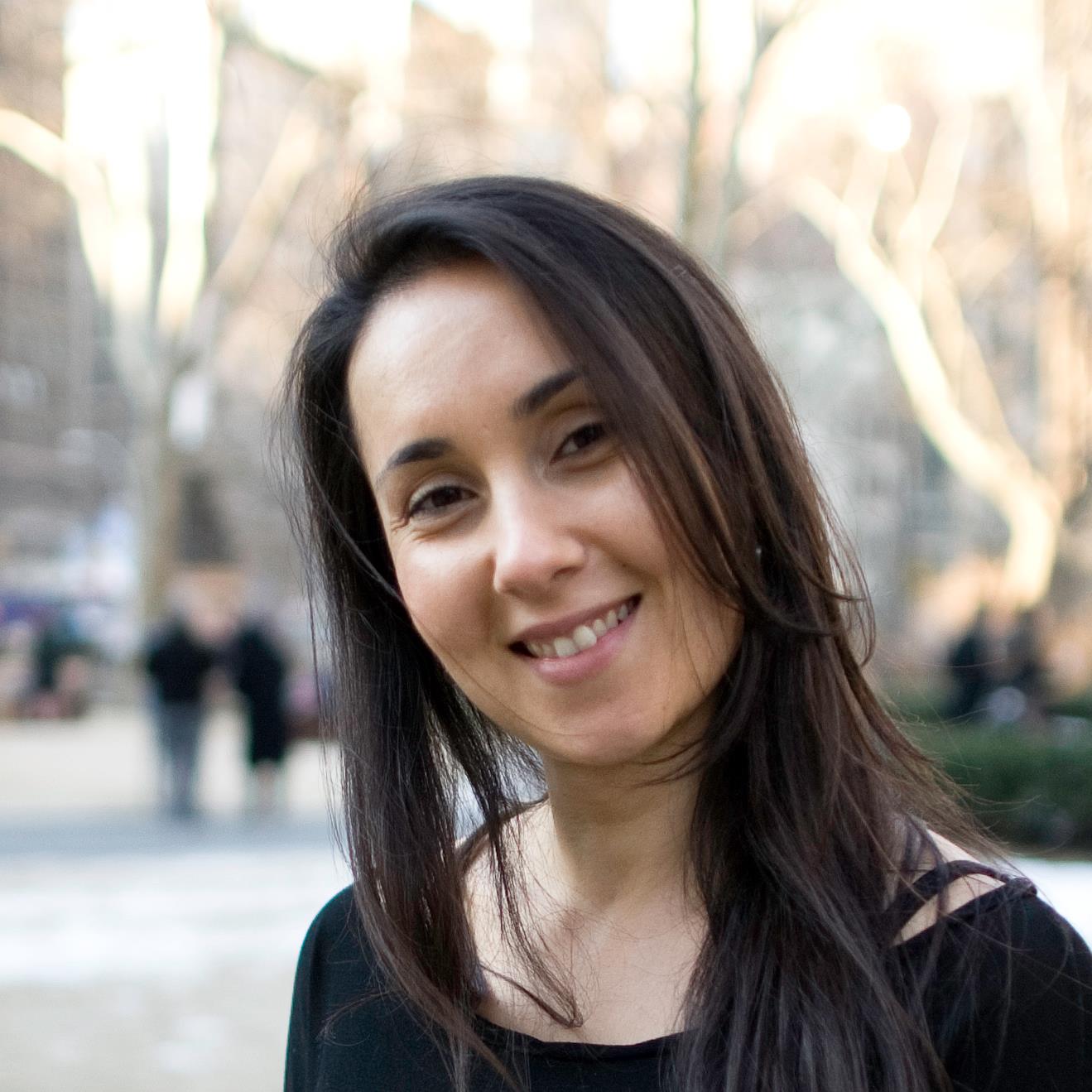 Good, relevant content will attract visitors. Great content will keep them around a little longer. But only a truly optimized content marketing experience will ultimately convert those visitors into leads, and eventually customers.
Read more...
Bulletin Board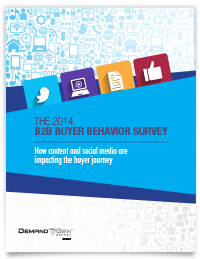 Demand Gen Report's 2014 B2B Buyer Behavior Survey provides insights into how B2B buyers make their decisions. Buyers are waiting longer to engage with sales, but they are more satisfied with the process than in years past. For an in-depth look at this research, download the report now!
Solution Spotlight

Apttus is a contract management solution designed to offer end-to-end contract lifecycle management, from the initial quote to the closed deal.
Read more...
Follow Us
Industry Events
When: February 16 - 18, 2015
Where: Scottsdale, AZ
The B2B Content2Conversion Conference brings together the top thought leaders and practitioners in both content and demand generation. The combined agenda provides real-world case study examples, as well as actionable takeaways on how marketers can better target, engage and convert prospects into customers. Taking place in Scottsdale, Arizona, the B2B Content2Conversion Conference provides you with a playbook to optimize your 2015 marketing plans.
Read more...
When: February 23 – 26, 2015
Where: Las Vegas, NV
Discover how-to details and strategies for fast, measurable digital marketing success. All of it is real-world experience grounded in rigorous research and taught by successful marketers who face your same challenges. Learn how to make your email campaigns — and your career — more successful than ever and do it within a world-class venue. It's no wonder leading organizations consider Email Summit a priority investment year after year.
Read more...