Research
Wednesday, 28 January 2015 11:57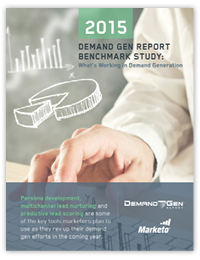 More than one third (38%) of B2B marketers expect their demand generation budgets to grow by 20% or more in 2015, and they will invest in a number of tactics to drive results, including persona development, webinars and in-person events. In addition, 36% report that their budgets will increase 1% to 10% in the coming year.
Respondents to the 2015 Demand Gen Report Benchmark Study report that those numbers will closely mirror their overall budgets, with 21% anticipating growth of 20% or more in their total marketing budget.
Read more...
Industry News
Tuesday, 27 January 2015 09:21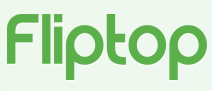 Fliptop, a provider of predictive applications for marketing and sales teams, has seen a 180% growth in its customer base quarter-over-quarter. The announcements rounds up a strong close to the year, and the company states that its current clients significantly increased their lead-to-opportunity conversion rates — boosting sales while reducing the sales cycle.
A few of the company's new customers include ON24, Jama, Blackbaud and NewVoiceMedia.
Read more...
Industry News
Written by Brian Anderson, Associate Editor
Monday, 26 January 2015 09:52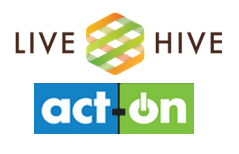 LiveHive, a sales engagement platform provider, announced that it has partnered with Act-On Software. The partnership integrates LiveHive's prospect engagement analytics tools with Act-On's marketing automation platform, positioning users to gain additional insight into how prospective buyers are interacting with content so sales reps can enhance their messaging.
LiveHive offers sales engagement capabilities including real-time analytics, page-by-page analytics, and recipient profiles for forwarded documents — which will all be available to Act-On customers. This integrated solution allows users to pull in prospect engagement activities from digital content into their overall lead scoring and qualification programs, right in the Act-On platform.
Read more...
Industry News
Friday, 23 January 2015 09:42

Nearly three quarters (70%) of companies do not have a formalized marketing messaging process for all employees to follow. More than 30% of respondents said their messaging was company centric, and just over one third provide ongoing coaching to ensure consistency across marketing campaigns.
These are some of the findings of a recent survey from Corporate Visions. The company polled more than 500 B2B marketing and sales professionals worldwide regarding the alignment of their marketing campaigns and sales content development processes.
Read more...
Industry News
Thursday, 22 January 2015 11:42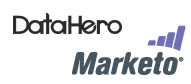 DataHero, a self-service cloud data visualization tool, announced that it has integrated with Marketo. The integration is positioned to provide Marketo users with the tools needed to analyze lead, campaign and source activity to help target prospects that will have a bigger impact on the bottom line.
DataHero is designed to create charts based on patterns in the user's cloud data. In addition, it offers the option to build custom charts to meet individual user needs. Charts and dashboards are automatically updated as the data in Marketo changes, providing real-time, on-demand insights.
Read more...
<< Start < Prev 1 2 3 4 5 6 7

8

9 10 Next > End >>


Page 8 of 304
Demanding Views
By Kathy Rizzo, TeleNet Marketing Solutions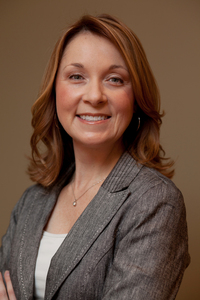 How do you get a higher rate of return on your next teleprospecting campaign? All it may take is a little alignment.
If sales teams and teleprospectors are on the same page, you may see more leads converting to the pipeline. Aligning your teleprospecting team closely with your sales organizations will ultimately ensure the highest return on investment.
Read more...
Bulletin Board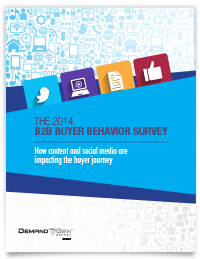 Demand Gen Report's 2014 B2B Buyer Behavior Survey provides insights into how B2B buyers make their decisions. Buyers are waiting longer to engage with sales, but they are more satisfied with the process than in years past. For an in-depth look at this research, download the report now!
Solution Spotlight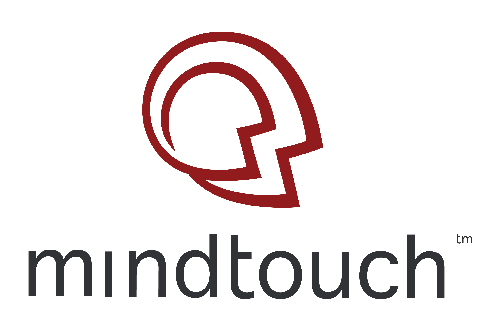 MindTouch is a knowledge management solution designed to help companies create web-native content to assist the customer support function.
Read more...
Follow Us
Industry Events
When: March 25 - 27, 2015
Where: San Diego, CA
Social Media Marketing World 2015 is the world's largest social media marketing conference. By attending, you'll make connections with 100+ of the world's top social media pros (plus 2500 of your peers) and you'll discover amazing ideas that'll transform your social media marketing strategies.
Read more...
When: March 31 - April 1, 2015
Where: San Francisco, CA
MarTech is a vendor-agnostic forum for understanding the breadth of marketing technologies and how organizations can effectively integrate them into their marketing strategy and operations.
Read more...
When: April 14 - 15, 2015
Where: New York, NY
In the age of the customer, marketers face three acute strategic and operational challenges: how to connect with distracted, empowered customers; how to engage customers once those connections are made; and how to nurture customer obsession as a strategic imperative throughout the organization. This Forum will teach you how to build and lead a next-generation marketing organization focused on customer obsession.
Read more...