Industry News
Monday, 12 January 2015 10:02

Cloudwords, the cloud-based content globalization platform, has extended its capabilities to the Marketo and Oracle Eloqua marketing automation platforms, a move designed to provide users with the ability to localize and personalize digital campaigns.
Cloudwords is positioned to automatically translate content located in Marketo or Oracle Eloqua into the right language for a given recipient based on their location. One new feature is positioned to allow users to run more campaigns — in more locations and languages — without having to create a new program for each language.
Read more...
Industry News
Friday, 09 January 2015 09:19

Dun & Bradstreet, a provider of data and analytics services, has purchased NetProspex, a provider of B2B marketing data management services, for $125 million.
The pairing of NetProspex's data services platform and its approach to measuring data quality with Dun & Bradstreet's global commercial database positions B2B marketers to gain deeper insights into their target audiences, The move aims to provide a single source to help B2B marketers identify, analyze and prioritize opportunities.
Read more...
Demand Generation Strategies
Thursday, 08 January 2015 10:14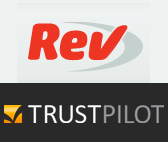 Peer recommendations are growing much more valuable in today's B2B buying world. In response, B2B companies are beginning to find value in review systems, which can offer deep insights into how customers are leveraging their solutions or services.
Rev.com, an online audio transcription and document translation services provider, tapped Trustpilot to begin developing a way to enhance the overall value of customer reviews on the company's services — while also growing their organic and paid search presence. The partnership led to 12% lift in click-through rates, and an increase in star ratings for AdWords placements.
Read more...
Rich Media
Wednesday, 07 January 2015 00:00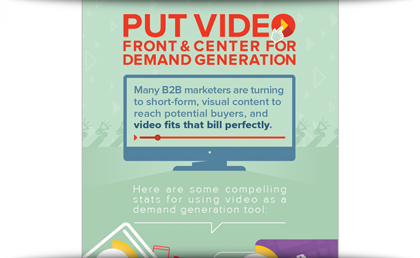 Many B2B marketers are increasingly relying on visual content — particularly video — to reach potential buyers and generate leads. This infographic, courtesy of KnowledgeVision, outlines how marketers are using video to keep their sales funnel full of hot leads.
Read more...
Guides
Written by Kim Ann Zimmermann, Managing Editor
Wednesday, 07 January 2015 12:21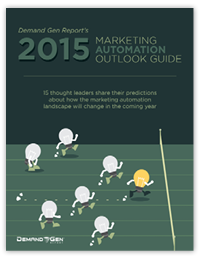 As we start 2015, many of the themes from 2014 — data-driven marketing, advanced lead scoring capabilities, predictive analytics and tracking campaign effectiveness — will continue to influence the marketing automation landscape.
Overall, there continues to be a major push to build more meaningful relationships with prospects. B2B marketers are increasingly turning to predictive marketing strategies to help identify the next customer. This year, personalization and customization will become the norm, according to many marketing automation experts we spoke to for this 2015 Outlook Guide.
Read more...
<< Start < Prev 1 2 3 4 5 6 7 8 9

10

Next > End >>


Page 10 of 303
Demanding Views
By Heidi Lorenzen, CMO, Cloudwords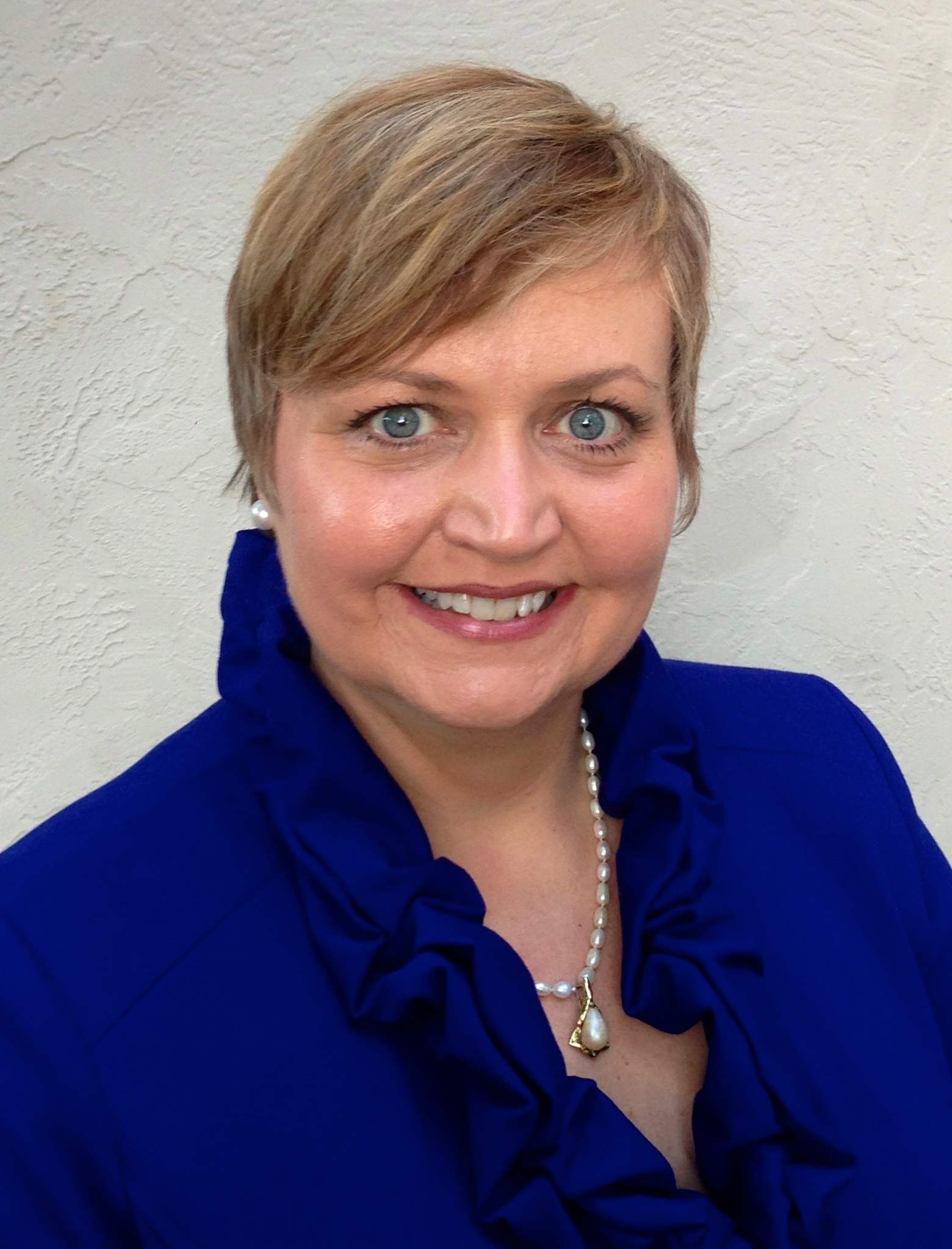 To reach 95% of business professionals, a brand must speak 10 languages. That's a lot of translating, even for today's modern marketers who now have more than 1,000 marketing technologies available to them for boosting productivity, scaling personalization, and simplifying and accelerating localization. According to a recent study from DNN Software, 15% of marketers surveyed use 10 or more different technologies for their daily work activities.
Good marketers know that creating a personalized experience for customers in other territories that generates demand means identifying and localizing the most important digital touch points. Marketing in multiple languages is an imperative for companies looking to build brands around the world, and it requires commitment, time and energy — as well as the right technology — to set themselves up for success.
Read more...
Bulletin Board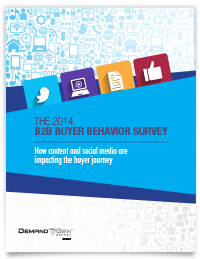 Demand Gen Report's 2014 B2B Buyer Behavior Survey provides insights into how B2B buyers make their decisions. Buyers are waiting longer to engage with sales, but they are more satisfied with the process than in years past. For an in-depth look at this research, download the report now!
Solution Spotlight

LeanData is an account-based lead management suite designed to support account-based marketing and target account selling initiatives.
Read more...
Follow Us
Industry Events
When: March 25 - 27, 2015
Where: San Diego, CA
Social Media Marketing World 2015 is the world's largest social media marketing conference. By attending, you'll make connections with 100+ of the world's top social media pros (plus 2500 of your peers) and you'll discover amazing ideas that'll transform your social media marketing strategies.
Read more...
When: March 31 - April 1, 2015
Where: San Francisco, CA
MarTech is a vendor-agnostic forum for understanding the breadth of marketing technologies and how organizations can effectively integrate them into their marketing strategy and operations.
Read more...
When: April 14 - 15, 2015
Where: New York, NY
In the age of the customer, marketers face three acute strategic and operational challenges: how to connect with distracted, empowered customers; how to engage customers once those connections are made; and how to nurture customer obsession as a strategic imperative throughout the organization. This Forum will teach you how to build and lead a next-generation marketing organization focused on customer obsession.
Read more...