Rich Media
Wednesday, 11 February 2015 00:00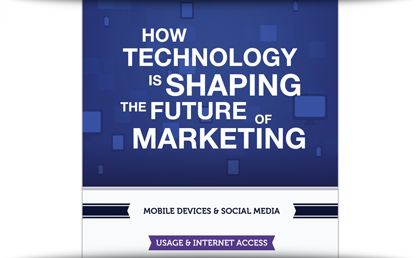 B2B buying can be attributed to many factors, but the growth and evolution of technology is a notably large influence in the way B2B buyers have adapted the way they research buying decisions. This infographic from the New Jersey Institute Of Technology highlights key stats and figures showing how the growth of technology has made an impact on the future of digital marketing — from social media and mobile to Big Data.
Read more...
Content Strategies
Written by Brian Anderson, Associate Editor
Wednesday, 11 February 2015 10:45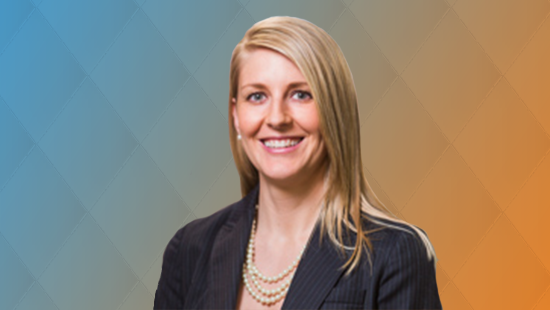 The more than 450 B2B marketers who will be gathering in Scottsdale, AZ next week for the Content2Conversion and Demand Gen Summit events will be getting something of a wake-up call from the top analysts presenting. Despite the increased investments in content marketing, there is still a considerable disconnect in creating messaging that is relevant and compelling to buyers.
"B2B organizations spend hundreds of thousands — if not millions — of dollars on content every year, both for content marketing and for 'traditional' marketing," said Erin Provey, Service Director for Strategic Communications Management at SiriusDecisions, who will be presenting the keynote session. "Our research shows that a whopping 60-70% of content is never used by anyone (sales reps, prospects, customers, etc.). Think about the waste that represents! Content marketers have the potential to optimize both process and quality, increasing the potential of that content to contribute value to the business."
Read more...
Industry News
Wednesday, 11 February 2015 10:03

Marketo announced its fourth quarter and full year 2014 financial results, highlighting 50% growth in revenue Q4 2014 and an annual revenue increase of 56% year-over-year — bringing the overall total to $150 million.
The announcement comes after a busy year for the company, where it saw the LaunchPoint ecosystem officially double in size since its inception in 2013. The marketing software provider also integrated with several companies such as Cloudwords, DataHero and SoMedia Networks.
Read more...
Content Strategies
Tuesday, 10 February 2015 18:10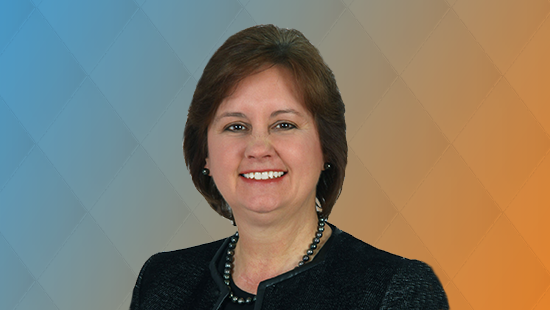 Compelling content that entertains and educates its target audience can often be more successful than other generic content shared during a campaign. It is crucial that content marketers align with their buyers and bring context to the content that they are providing prospective buyers. Without this alignment, their content marketing initiatives will never have a major impact on buying decisions.
Laura Ramos, VP and Principal Analyst at Forrester Research, will be diving into the topic of adding contextual storytelling into content marketing initiatives during her session at the B2B Content2Conversion Conference, taking place February 16-18 in Scottsdale, Arizona.
Read more...
Content Strategies
Tuesday, 10 February 2015 09:26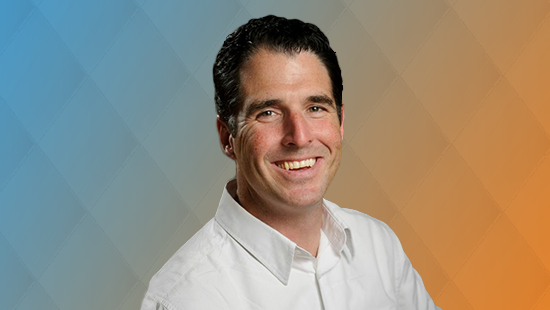 As the way B2B buyer's research their purchasing decisions continue to adapt and change, B2B marketers continue to manage and operate a content marketing strategy that is not set in stone. This ultimately creates a disconnect between their brand and the prospective buyer due to irrelevant or inferior content. That is why change management has grown popular among content marketers looking to formulate their content marketing strategies around their buyers.
Carlos Hidalgo, CEO of ANNUITAS, will be discussing these topics at the B2B Content2Conversion Conference & Demand Gen Summit, two coinciding events that will bring together more than 450 B2B marketing professionals to discuss the latest trends and strategies in content marketing and demand generation.
Read more...
<< Start < Prev 1 2 3 4 5 6 7 8 9

10

Next > End >>


Page 10 of 309
Demanding Views
By Jamie Anderson, SAP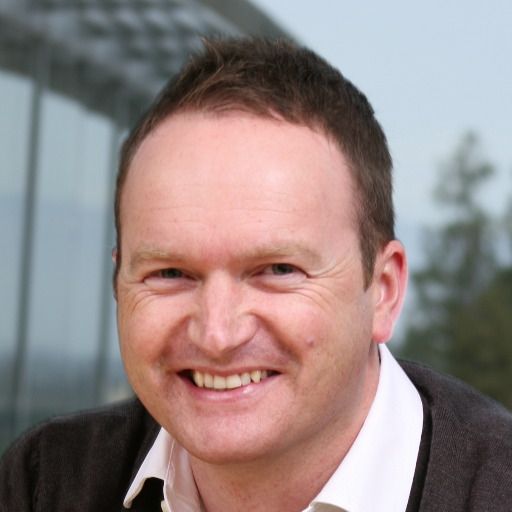 Selling today is complex, and it's no secret that the B2B buyer is king. They are digitally connected, socially networked and well informed. At the same time these empowered buyers are inundated with aggressive pitches, irrelevant sales exchanges and the fear that they aren't making good purchasing decisions. It can't be that bad, though, right?
Apparently, it can be. A recent global survey, commissioned by SAP, highlights the biggest frustrations that B2B buyers have when vendors sell to them. The results leave you asking, "Where's the personalized, human, touch?"
Read more...
Bulletin Board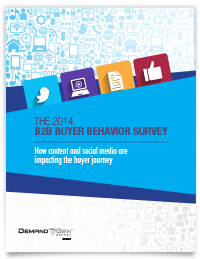 Demand Gen Report's 2014 B2B Buyer Behavior Survey provides insights into how B2B buyers make their decisions. Buyers are waiting longer to engage with sales, but they are more satisfied with the process than in years past. For an in-depth look at this research, download the report now!
Solution Spotlight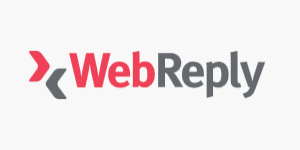 WebReply's cloud-based sales acceleration platform is designed to help sales teams create segments, leverage marketing-approved content and gain insights on how to effectively nurture prospects through the sales funnel.
Read more...
Follow Us
Industry Events
When: April 14 - 15, 2015
Where: New York, NY
In the age of the customer, marketers face three acute strategic and operational challenges: how to connect with distracted, empowered customers; how to engage customers once those connections are made; and how to nurture customer obsession as a strategic imperative throughout the organization. This Forum will teach you how to build and lead a next-generation marketing organization focused on customer obsession.
Read more...
When: June 8 - 11, 2015
Where: Chicago, IL
eMetrics Summit is the only comprehensive event dedicated to digital analytics and marketing optimization. As the leading conference covering the impact of data & technology on marketing, the eMetrics Summit focuses on driving business results through data analysis and technology adoption.
Read more...