Marketing Analytics
Thursday, 04 December 2014 10:18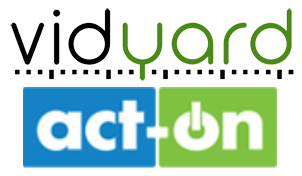 Vidyard announced that it has integrated with the Act-On marketing automation platform. The integration is designed to give Act-On users the ability to track viewer activity on video content hosted through Vidyard.
The integration intends to enable marketers use video engagement data to boost qualified leads and help the leads through their buyer's journey. Users can track which videos each contact has watched and how long they remained engaged. The data goes directly into contact records within Act-On, making insights available for marketers.
Read more...
Rich Media
Wednesday, 03 December 2014 00:00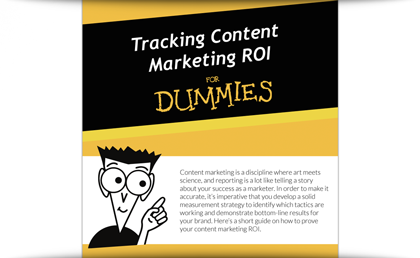 From brand awareness to customer engagement and moving prospects through the sales funnel, it's imperative that brands determine steps to figure out how effective their content marketing efforts are. Uberflip has created this infographic with some tips on tracking metrics, calculating ROI and communicating that to the team.
Read more...
Content Strategies
Written by Brian Anderson, Associate Editor
Wednesday, 03 December 2014 10:06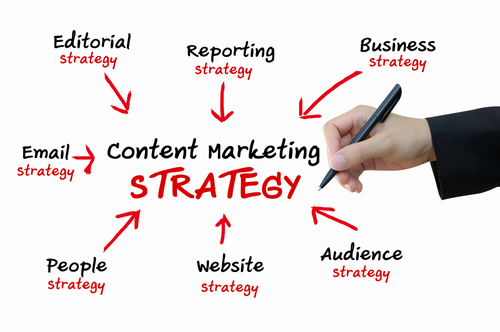 As B2B marketers flesh out their content strategies for 2015, many are taking a look at its role throughout the buyer's journey — not just for top-of-the-funnel demand generation.
In a recent webinar hosted by NewsCred, trends and strategies for content marketing in 2015 were discussed — highlighting how the buyer's journey has changed and how B2B marketers can leverage content to meet the needs of their target audience.
"Content marketing is a growing priority for many B2B marketers," said Michael Brenner, Head of Strategy at NewsCred, during the webinar session. "This is because it represents the gap between what we — as brands — publish, and what our customers are looking for."
Read more...
Industry News
Tuesday, 02 December 2014 09:45

Salesfusion, a marketing automation solutions provider for SMBs, unveiled a monthly email deliverability monitoring and analysis service designed to provide campaign-specific metrics, analysis of campaign results and best practices to help marketers further enhance their campaigns.
The company has also been accepted into the Email Sender & Provider Coalition (ESPC). Group members collaborate to design solutions intended to alleviate spam and deliverability concerns. Other members of the ESPC include Experian, Adobe, Oracle and Epsilon.
Read more...
Social & Mobile
Monday, 01 December 2014 10:55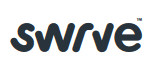 Swrve, a mobile marketing automation provider, reported a 250% increase in revenue 250% over the first half of last year. The company also announced that it has over 750 million unique users.
The company states that more than three billion transactions take place every day through the Swrve platform, a solution designed to help automate mobile-focused campaigns and provide real-time data sharing between the platform and other marketing technology solutions.
Read more...
<< Start < Prev 1 2 3 4 5 6 7 8 9

10

Next > End >>


Page 10 of 297
Demanding Views
By Peter Tait, VP of Marketing, Radius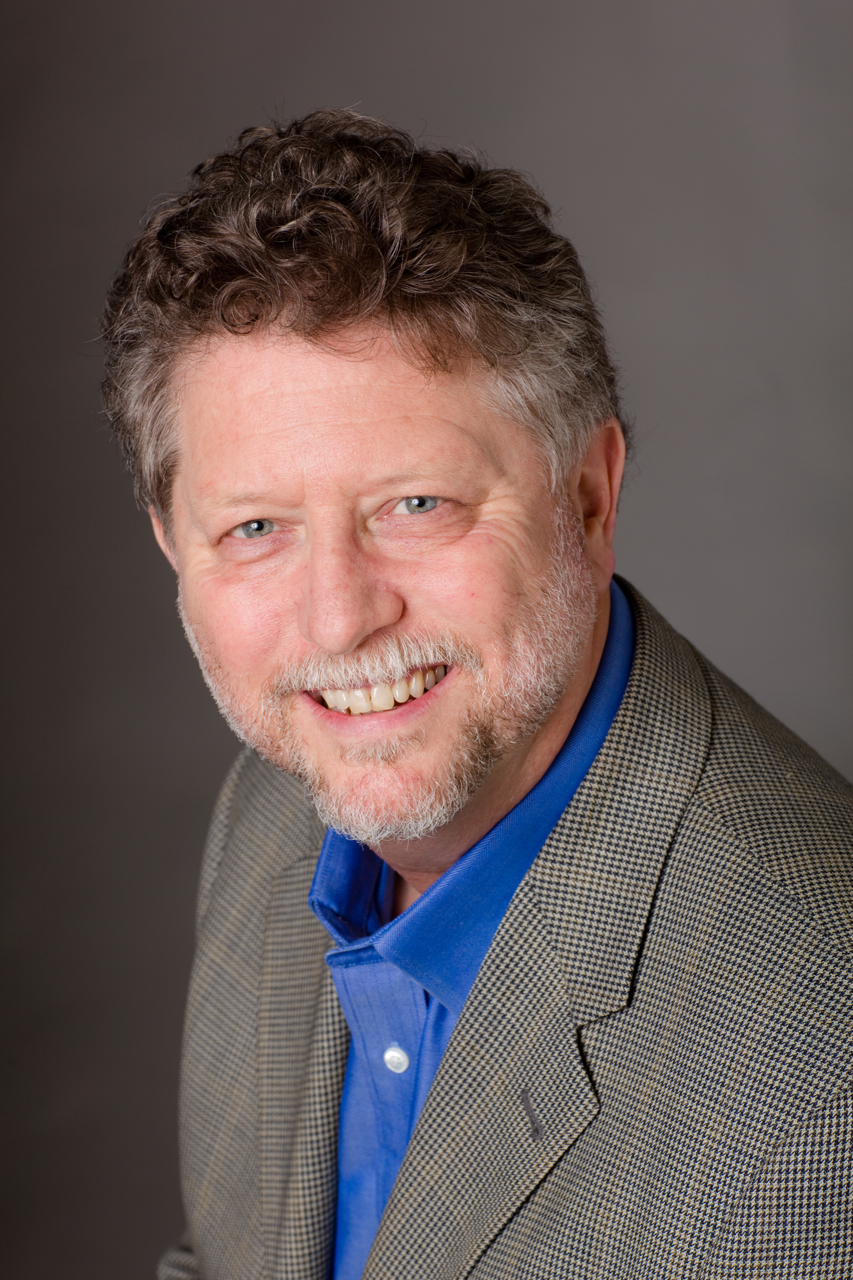 CMOs are busy tinkering with their marketing budgets. With this comes the responsibility of choosing from countless technologies promising to improve efficiency, ROI, and conversions. How can marketers leverage data to inform financial decisions?
According to Gartner analyst Laura McLellan, the top three challenges marketers face are growing profitable revenue, connecting more effectively with customers, and standing out amidst serious competition. What amount should CEOs be doling out to overcome these hurdles?
Read more...
Bulletin Board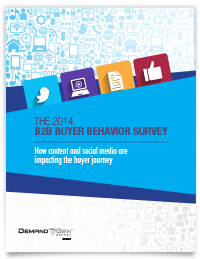 Demand Gen Report's 2014 B2B Buyer Behavior Survey provides insights into how B2B buyers make their decisions. Buyers are waiting longer to engage with sales, but they are more satisfied with the process than in years past. For an in-depth look at this research, download the report now!
Solution Spotlight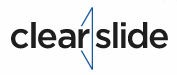 ClearSlide is a sales enablement tool designed to help sales reps engage customers on the phone, in-person and via email while providing sales reps actionable insights to enhance forecasting.
Read more...
Follow Us
Industry Events
When: February 16 - 18, 2015
Where: Scottsdale, AZ
The B2B Content2Conversion Conference brings together the top thought leaders and practitioners in both content and demand generation. The combined agenda provides real-world case study examples, as well as actionable takeaways on how marketers can better target, engage and convert prospects into customers. Taking place in Scottsdale, Arizona, the B2B Content2Conversion Conference provides you with a playbook to optimize your 2015 marketing plans.
Read more...
When: February 23 – 26, 2015
Where: Las Vegas, NV
Discover how-to details and strategies for fast, measurable digital marketing success. All of it is real-world experience grounded in rigorous research and taught by successful marketers who face your same challenges. Learn how to make your email campaigns — and your career — more successful than ever and do it within a world-class venue. It's no wonder leading organizations consider Email Summit a priority investment year after year.
Read more...
When: March 25 - 27, 2015
Where: San Diego, CA
Social Media Marketing World 2015 is the world's largest social media marketing conference. By attending, you'll make connections with 100+ of the world's top social media pros (plus 2500 of your peers) and you'll discover amazing ideas that'll transform your social media marketing strategies.
Read more...