Demand Generation Strategies
Written by Kim Ann Zimmermann, Managing Editor
Tuesday, 11 March 2014 14:07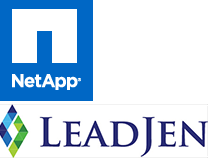 NetApp, a data storage solution company, developed a new product for electronic health records in response to growing demand from the healthcare industry. But the company was having difficulty connecting with the right customer, despite spending more than $100,000 on targeted trade shows, in addition to data lists.
"We got the sense that it might not be the product or the marketing campaign holding things back, but the lack of actionable data," said Jessica Jorgensen, NetApp's Senior Marketing Manager for Healthcare, in an interview with Demand Gen Report. "We were market-ready and then realized that our lists were not."
Read more...
Industry News
Tuesday, 11 March 2014 13:47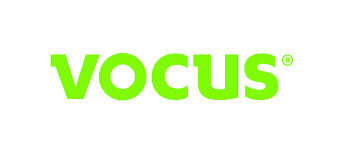 Vocus, a provider of cloud-based marketing and public relations software, announced its Spring '14 Vocus Marketing Suite release, including workflow automation and customized lead scoring.
The update was designed to support mid-size and growing businesses with simple and flexible automation tools.
Read more...
Industry News
Tuesday, 11 March 2014 08:04
Ifbyphone, a voice-based marketing automation platform provider, now has an app available on the Salesforce1 AppExchange. The app is designed to improve call tracking and phone lead management capabilities.
The app enables marketing and sales teams to automatically capture valuable lead source data from inbound calls, an area that is challenging for many B2B companies. The app also logs that information directly into Salesforce and provides the information to sales agents before they answer the call, improving overall customer interaction.
Read more...
Industry News
Monday, 10 March 2014 08:44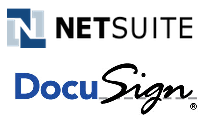 DocuSign and NetSuite are offering an integrated solution that combines the DocuSign Digital Transaction Management (DTM) platform with theNetSuite SuiteCloud Computing Platform.
The DocuSign SuiteApp is designed to help companies accelerate transaction times and boost customer service, while also improving ROI. The solution will also provide users with enhanced security, and helps companies meet compliance guidelines easier. The partnership also enables NetSuite to use the DocuSign DTM platform internally to streamline the sales process and help ensure regulatory compliance.
Read more...
Industry News
Written by Kim Ann Zimmermann, Managing Editor
Friday, 07 March 2014 09:12

More powerful targeting and segmentation capabilities, robust dashboards and a wizard for building email campaigns are some of the key highlights in the latest version of the Oracle Eloqua Marketing Cloud.
"Having spent a little time with it, I would have to say they are hitting all segments of their customer base, from the power user to the casual user, with some strong capabilities," Tom Svec, Solutions Architect at DemandGen International, told Demand Gen Report.
Read more...
<< Start < Prev 1 2 3 4 5 6 7 8 9

10

Next > End >>


Page 10 of 242
Demanding Views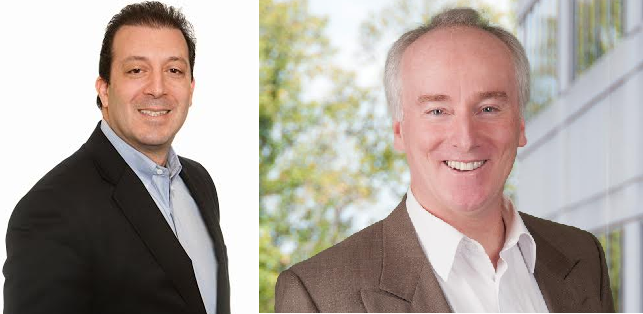 By Jeff Pedowitz and Kevin Joyce, The Pedowitz Group
In the latter part of the 19th century John Wanamaker, the father of modern advertising, is reputed to have said "Half the money I spend on advertising is wasted; the trouble is I don't know which half." Imagine you could demonstrate and manage the impact of marketing on revenue? Imagine you knew which half of your budget was well spent?
For a B2B company with sales cycles of more than six months this may still not be easy. Notice we are not talking about a labor of Sisyphus, pursuing marketing ROI on a single marketing initiative.
Read more...
Bulletin Board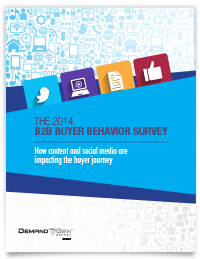 Demand Gen Report's 2014 B2B Buyer Behavior Survey provides insights into how B2B buyers make their decisions. Buyers are waiting longer to engage with sales, but they are more satisfied with the process than in years past. For an in-depth look at this research, download the report now!
Solution Spotlight

The Infusionsoft Small Business Sales and Marketing Scorecard analyzes a business's current sales and marketing processes and provides customized recommendations to improve effectiveness and boost sales.
Read more...
Follow Us
Industry Events
When: April 7 – 9, 2014
Where: San Francisco, CA
Join the Marketing Nation as over 3,500 of your peers, colleagues and thought leaders gather to celebrate Innovation in the Nation. Summit 2014 will provide an engaging experience to grow your expertise and network over two and a half days. Connect with ideas, marketers, and resources to help YOU achieve success faster!
Read more...
When: April 23 – 25, 2014
Where: Phoenix, AZ
#ICON14 is the eighth annual conference for small business, hosted by Infusionsoft. This 3-day event brings together the brightest minds in small business from around the world to learn, network and share best practices for success. The event provides everything from inspiring keynote speakers to hands-on Infusionsoft training, plus tips on lead generation, conversion and customer delight. Breakout sessions cover a range of topics like Infusionsoft product training, marketing strategy, social media, business management, automation, branding, copywriting, affiliate marketing and more.
Read more...
When: May 21 – 23, 2014
Where: Orlando, FL
The SiriusDecisions' annual Summit is a unique three-day conference where SiriusDecisions analysts and top sales and marketing leaders from Fortune 500 companies and major SMBs share how b-to-b organizations are solving critical issues that hinder predictable growth. Each year, the theme focuses on aspects of how sales and marketing can, and should, intersect.
Read more...