Rich Media
Wednesday, 16 July 2014 00:00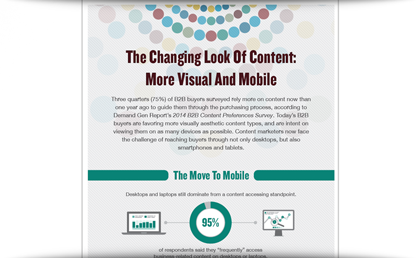 Today's B2B buyer is gravitating toward more visual content that that is easily accessible and viewable on multiple devices. B2B buyers are also consuming content more frequently, with 75% saying that they rely more on content than a year ago as they make buying decisions. Those are a few of the finding of Demand Gen Report's 2014 B2B Content Preferences Survey highlighted in this infographic.
Read more...
Industry News
Wednesday, 16 July 2014 10:57

At its Oracle Marketing Cloud Interact 2014 event this week, Oracle announced upgrades to the Oracle Marketing Cloud designed to deliver simplified, customer-centric marketing and create ideal customers. Key enhancements include look-alike modeling to help companies accurately pinpoint ideal customer prospects, more mobile-native engagement options, and content marketing capabilities that make it easier for marketers to simplify content creation and distribution across multiple channels.
The upgrades further integrate Oracle's range of marketing solutions — which include Oracle Eloqua, Oracle Responsys, Oracle BlueKai, Oracle Content Marketing and Oracle Social Marketing — and reinforce Oracle Marketing Cloud's position as the industry's most comprehensive marketing platform.
Read more...
Demand Generation Strategies
Written by Kim Ann Zimmermann, Managing Editor
Wednesday, 16 July 2014 09:06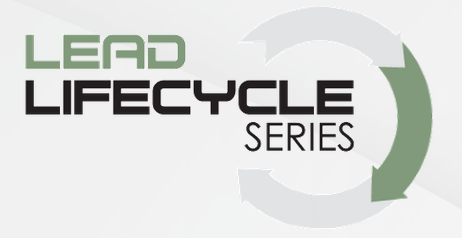 Demand Gen Report is hosting the inaugural Lead LifeCycle Series (#LLCSeries), a week-long webinar event offering case study examples and expert insights on the tools and tactics top B2B organizations are using to effectively address each stage the buying cycle. In addition, attendees will learn how to tackle each stage with relevance and intelligence, aligning their tactics with targeted buyers' interests and needs.

Marketers can register once to attend the entire series, which runs the entire week of July 21-25.
Read more...
Industry News
Written by Kim Ann Zimmermann, Managing Editor
Tuesday, 15 July 2014 14:46

Act-On Software announced its latest platform enhancements designed to empower marketers with the flexibility and control to customize individual user experiences and reports based on unique business processes.
"We've really focused on four key areas: Updating the users experience, customization, content and funnel reporting," said Atri Chatterjee, CMO of Act-On Software, in an interview with Demand Gen Report. "In particular, the new funnel reports enable users to customize reports and view data in real time. They can run multiple funnels simultaneously to perform such tasks as tracking a particular campaign or modeling a buyer's journey.
Read more...
Industry News
Tuesday, 15 July 2014 09:46

A new Corporate Visions study reveals a disconnect between where sales people feel pressure and how well their companies prepare them for critical sales conversations.
Sales reps feel "grossly unprepared" when it comes to interactions regarding justifying the investment and negotiations, according to Tim Riesterer, chief strategy and marketing officer for Corporate Visions.
Read more...
<< Start < Prev 1

2

3 4 5 6 7 8 9 10 Next > End >>


Page 2 of 262
Demanding Views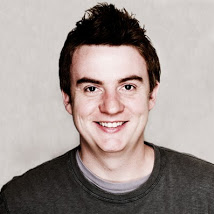 By Paul Danter, VP of Sales and Marketing, Genwi
We all know that mobile is becoming the device of choice for accessing, referencing and researching most types of information. It's instantly on, always connected and almost always available.
According to IDC, "by 2015, more Americans will access online content from a mobile device than through a desktop computer." Use any form of public transportation and you'll know this to be true.
Read more...
Bulletin Board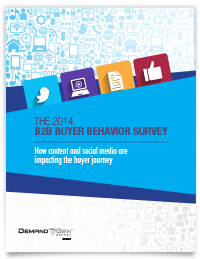 Demand Gen Report's 2014 B2B Buyer Behavior Survey provides insights into how B2B buyers make their decisions. Buyers are waiting longer to engage with sales, but they are more satisfied with the process than in years past. For an in-depth look at this research, download the report now!
Solution Spotlight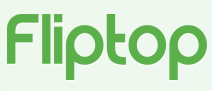 Fliptop is a SaaS-based predictive scoring platform that analyzes thousands of internal and external data points, and uses machine learning techniques to prioritize leads and accounts.
Read more...
Follow Us
Industry Events
When: August 10 – 12, 2014
Where: New York, NY
This three day conference includes an exhibit hall with affiliates, merchants, vendors, and networks, as well as multiple tracks of educational sessions covering the latest trends and information from affiliate marketing experts.
Read more...
When: September 15 – 18, 2014
Where: Boston, MA
INBOUND's purpose is to provide the inspiration, education, and connections you need to transform your business. This September, we will host thousands of marketing and sales professionals from almost every industry imaginable and from all corners of the globe at the Boston Convention & Exhibition Center. In 2013, we had 5,500 attendees from 35 countries, and we're excited to be bigger than ever this year.
Read more...
When: October 8 – 10, 2014
Where: Boston, MA
Are you armed and ready to meet the marketing challenges of today, tomorrow, and beyond? With technology and the way we live changing rapidly, B2B marketers have so many options and tools that it can be overwhelming. At the 2014 B2B Marketing Forum we will have inspirational speakers presenting on the hottest, smartest topics—giving you the knowledge you need to thrive in 2014, 2015 and beyond. Get ready to bullet-proof your marketing for the future and come out a modern marketing rock star!
Read more...