Revenue Strategies
Written by Kim Ann Zimmermann, Managing Editor
Wednesday, 31 July 2013 09:21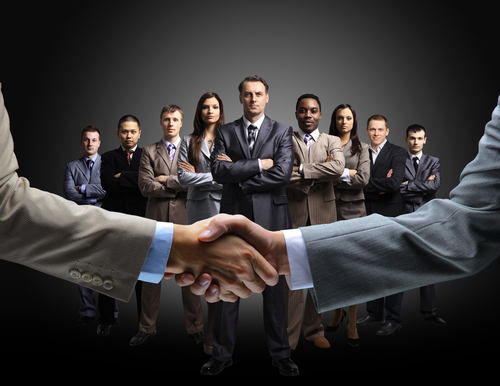 Marketing used to just "throw leads over the wall" to the sales department and hope that a good number of them would stick. But now that marketing is responsible for a revenue contribution goal, the walls are tumbling down. It is no longer a question of how many leads marketing can generate, but how they can provide the right content and other resources to sales to ensure that as many leads as possible turn into deals.
The increased pressure to contribute to revenue, along with buyers delaying their engagement with sales until later in the decision-making process, has resulted in rising interest in sales enablement tools over the past six months, industry observers noted.
Read more...
Rich Media
Tuesday, 30 July 2013 15:21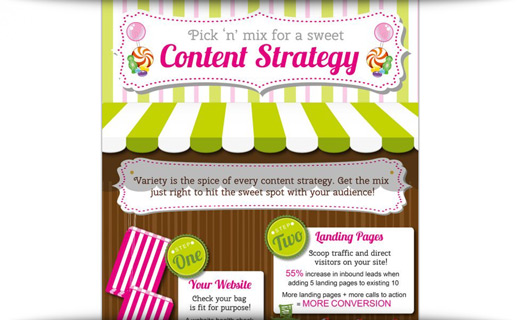 You can't have just one — and that includes potato chips and types of content. This infographic from marketing firm ContentPlus explores the benefits of the most popular content types and how including the right mix in your content strategy can lead to great results.
Read more...
Industry News
Tuesday, 30 July 2013 09:16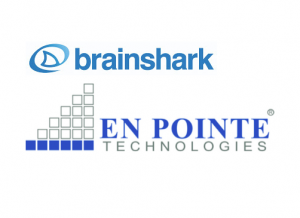 Brainshark signed En Pointe Technologies, an IT products and services company, as an authorized reseller of its SlideShark Team Edition, which is the business-class version of the Brainshark SlideShark application.
With this partnership, the overall reach and number of channel partners for SlideShark will increase, according to Brainshark representatives. In addition, En Pointe customers will be equipped to harness the power of their iPads and iPhones by having PowerPoint presentations render properly on their devices, officials added.
Read more...
Content Strategies
Monday, 29 July 2013 08:59

PaperShare recently launched Actionable Content Analytics, a tool that gathers data for marketers so they know how a piece of content performed across all channels.
"By putting content at the center of our system, marketers have one view into all earned, owned and paid channels to provide a view of the best-performing channels," David Greschler, PaperShare CEO, told Demand Gen Report in a recent interview. "This provides marketers with rich analytics about a single piece of content, including the number of views, who viewed it and what channels the views came from."
Read more...
Revenue Strategies
Friday, 26 July 2013 10:15

The Pedowitz Group announced a new Revenue Marketing Analytics service to help marketers bridge the gap between business intelligence and revenue growth. The service will use partner solutions from GoodData and Birst to unify data and deliver actionable insights, according to company representatives.
Birst combines data from varied sources to help companies answer pressing business questions and address concerns in real time. The business intelligence solution from GoodData enables companies to make better business decisions by transforming data, reports and dashboards into tangible results, company officials noted.
Read more...
<< Start < Prev

101

102 103 104 105 106 107 108 109 110 Next > End >>


Page 101 of 291
Demanding Views
By Hana Abaza, Director of Marketing, Uberflip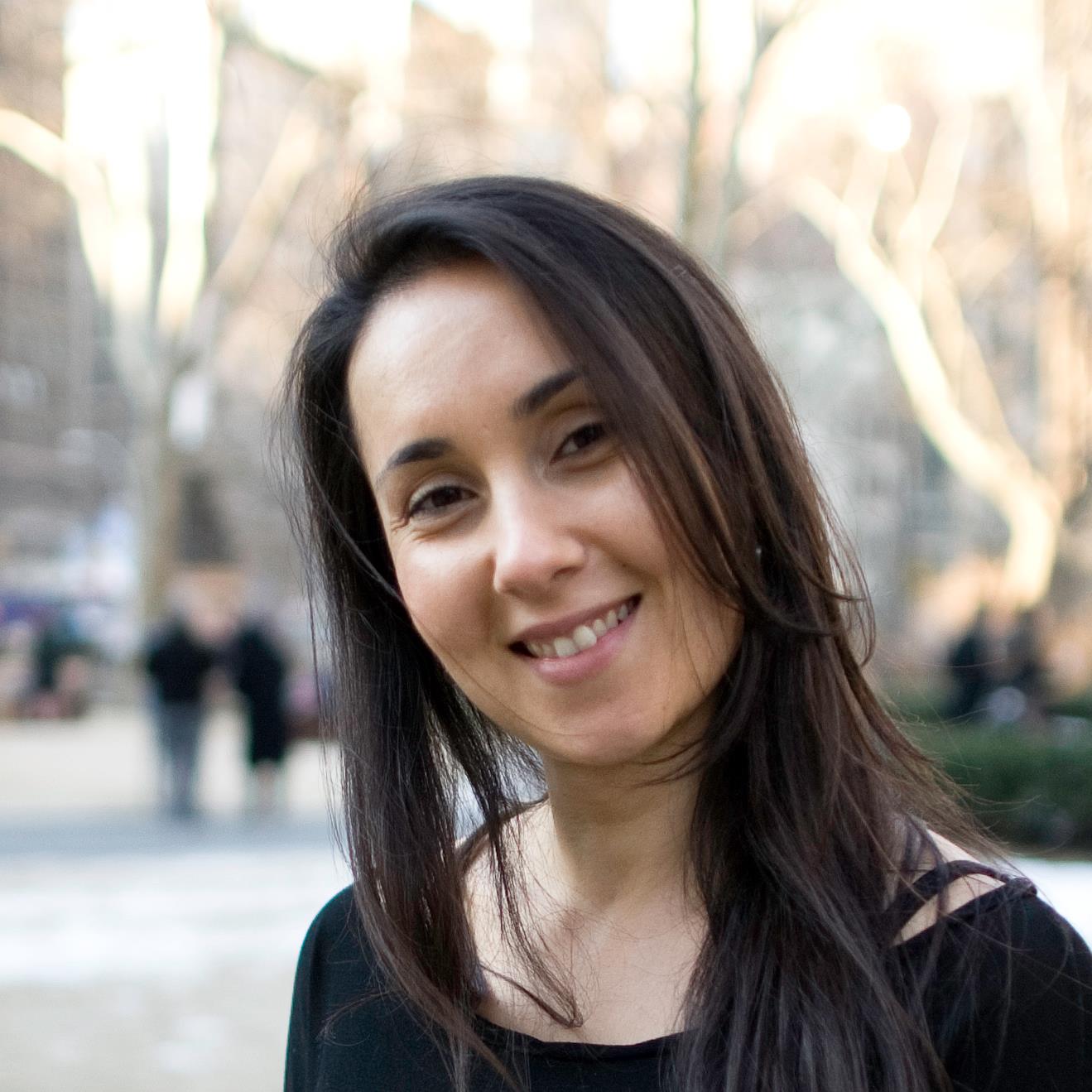 Good, relevant content will attract visitors. Great content will keep them around a little longer. But only a truly optimized content marketing experience will ultimately convert those visitors into leads, and eventually customers.
Read more...
Bulletin Board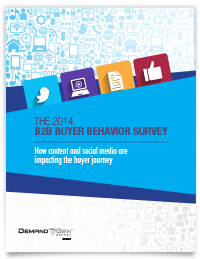 Demand Gen Report's 2014 B2B Buyer Behavior Survey provides insights into how B2B buyers make their decisions. Buyers are waiting longer to engage with sales, but they are more satisfied with the process than in years past. For an in-depth look at this research, download the report now!
Solution Spotlight

Apttus is a contract management solution designed to offer end-to-end contract lifecycle management, from the initial quote to the closed deal.
Read more...
Follow Us
Industry Events
When: February 16 - 18, 2015
Where: Scottsdale, AZ
The B2B Content2Conversion Conference brings together the top thought leaders and practitioners in both content and demand generation. The combined agenda provides real-world case study examples, as well as actionable takeaways on how marketers can better target, engage and convert prospects into customers. Taking place in Scottsdale, Arizona, the B2B Content2Conversion Conference provides you with a playbook to optimize your 2015 marketing plans.
Read more...
When: February 23 – 26, 2015
Where: Las Vegas, NV
Discover how-to details and strategies for fast, measurable digital marketing success. All of it is real-world experience grounded in rigorous research and taught by successful marketers who face your same challenges. Learn how to make your email campaigns — and your career — more successful than ever and do it within a world-class venue. It's no wonder leading organizations consider Email Summit a priority investment year after year.
Read more...