Industry News
Wednesday, 12 June 2013 07:10

BrightEdge, a content marketing platform vendor, has closed $42.8 million in Series D funding, led by Insight Venture Partners. Insight Venture Partners joins existing investors Intel Capital, Battery Ventures, Altos Ventures and Illuminate Ventures.
Jim Yu, Founder and CEO of BrightEdge, told Demand Gen Report that the additional funding will go toward research and development, global expansion and adding to the sales and client services teams. He noted that BrightEdge posted a 200% return on capital in revenue run rate in FY2012 and added 300 clients in the past year, among other achievements.
Read more...
Industry News
Tuesday, 11 June 2013 13:41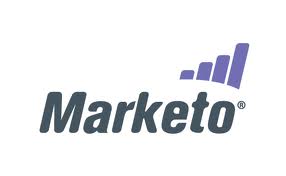 Marketo announced the availability of the Marketo Customer Engagement engine, which company officials say will simplify the process of developing targeted campaigns by intelligently and automatically managing the timing and distribution of content.
Features include:
Read more...
Demand Generation Strategies
Tuesday, 11 June 2013 08:02

Marketers are quick to discard duplicate leads to avoid doubling their demand generation efforts. But new research reveals that duplication isn't necessarily a dead end to sales.
A new study, titled: "Duplicate Leads: Unrealized Value or Waste of Time?" and conducted by Leads360, found that leads flagged as duplicates have a conversion rate that is 167% above average.
Read more...
Demand Generation Strategies
Monday, 10 June 2013 08:49

ANNUITAS announced the addition of Jason Stewart, a recognized B2B demand generation veteran, as its VP of Demand Generation.
Stewart, formerly Director of Marketing for Demandbase, brings extensive experience in driving integrated demand generation programs and content to ANNUITAS and will further expand the marketing team, according to Carlos Hidalgo, CEO and Principal of ANNUITAS.
Read more...
Demand Generation Strategies
Friday, 07 June 2013 12:17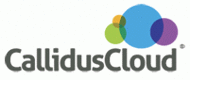 CallidusCloud released LeadFormix Summer 2013, the latest version of the vendor's marketing automation platform that includes new social, lead generation and reporting tools. The upgrade will enable marketers to generate more high-quality leads in less time and at lower cost, according to company officials.
Read more...
<< Start < Prev

101

102 103 104 105 106 107 108 109 110 Next > End >>


Page 101 of 281
Demanding Views
By Bonnie Crater, CEO, Full Circle CRM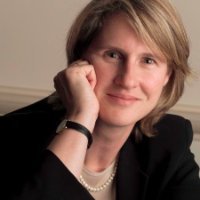 Measuring marketing and its impact on revenue is a hot topic these days but making an investment for change in organizations can sometimes be challenging. More specifically, there are usually three types of reasons we make changes in business — personal reasons, strategic reasons, and financial reasons.
Read more...
Bulletin Board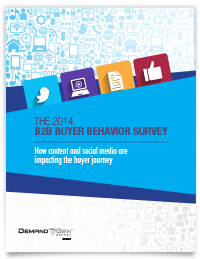 Demand Gen Report's 2014 B2B Buyer Behavior Survey provides insights into how B2B buyers make their decisions. Buyers are waiting longer to engage with sales, but they are more satisfied with the process than in years past. For an in-depth look at this research, download the report now!
Solution Spotlight

Little Bird is a social intelligence solution designed to build social influence that ultimately drives business growth.
Read more...
Follow Us
Industry Events
When: November 11 – 13, 2014
Where: Raleigh, NC
Internet Summit is a premier digital strategies forum with a goal of educating and promoting forward thinking and thought leadership on topics related to internet business and marketing. Attendees come from a broad range of organizations including National Brands, Agencies, Technology Companies, Media, B2B Providers, Associations & Nonprofits and Startups.
Read more...
When: February 16 - 18, 2015
Where: Scottsdale, AZ
The B2B Content2Conversion Conference brings together the top thought leaders and practitioners in both content and demand generation. The combined agenda provides real-world case study examples, as well as actionable takeaways on how marketers can better target, engage and convert prospects into customers. Taking place in Scottsdale, Arizona, the B2B Content2Conversion Conference provides you with a playbook to optimize your 2015 marketing plans.
Read more...
When: February 23 – 26, 2015
Where: Las Vegas, NV
Discover how-to details and strategies for fast, measurable digital marketing success. All of it is real-world experience grounded in rigorous research and taught by successful marketers who face your same challenges. Learn how to make your email campaigns — and your career — more successful than ever and do it within a world-class venue. It's no wonder leading organizations consider Email Summit a priority investment year after year.
Read more...