Content Strategies
Written by By Brian Anderson, Associate Editor
Monday, 02 December 2013 09:56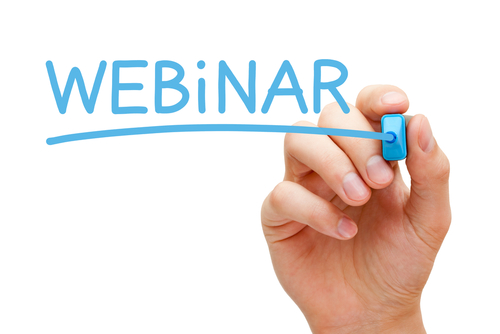 Content marketing has become common practice with 93% of B2B marketers using some form of content marketing, according to research from the Content Marketing Institute (CMI). While more than half (58%) believe that their content marketing efforts are ineffective, they are still making significant investments in producing large amounts of content.
In a recent webinar, executives from TreeHouse Interactive, a SaaS provider of marketing automation and PRM software, and CMI came together to discuss some strategies to increase the effectiveness of content marketing.
Read more...
Industry News
Friday, 29 November 2013 09:29

B2B marketing industry veteran Joe Chernov will join HubSpot as its new VP of Content.
Chernov has served VP of Marketing at Kinvey, a mobile solutions and services provider. Prior to his role at Kinvey, Chernov was VP of Content Marketing at Eloqua. He is also currently an advisor to TrackMaven, a platform designed to provide competitive analysis for digital marketers.
Read more...
Industry News
Wednesday, 27 November 2013 09:31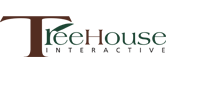 TreeHouse Interactive announced enhancements to the Content Marketing Manager module of its Marketing View marketing automation platform. The update is designed to provide marketing professionals with the tools for faster and more efficient creation of nurturing campaigns and improve the lead qualification process.

"Interaction with prospective buyers through the delivery of meaningful content, at the right time in the buying cycle, is key to nurturing and ultimately converting prospects into sales," said Erich Flynn, CEO of TreeHouse Interactive, in an interview with Demand Gen Report. "What is important in this update is the ability to nurture by category and establish complex associations for lead nurturing."


Read more...
Rich Media
Tuesday, 26 November 2013 14:03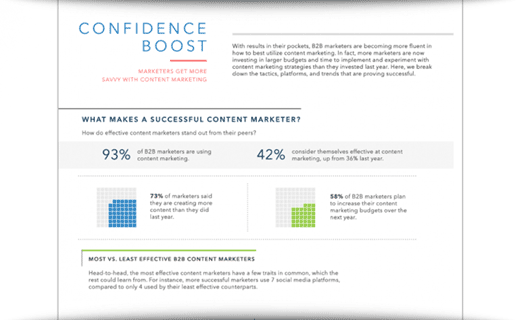 Nearly three quarters (73%) of marketers said they are creating more content than they did just a year ago, according to this infographic from LinkedIn. In addition, 42% of B2B marketers consider themselves effective at content marketing, up from 36% last year.
View full infographic »
Industry News
Written by Kim Ann Zimmermann
Tuesday, 26 November 2013 09:30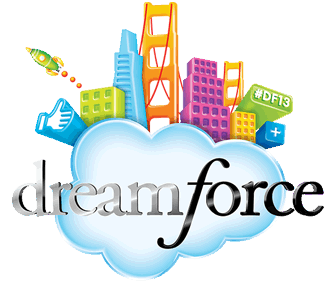 At Dreamforce, Salesforce debuted its revamped marketing hub — now dubbed Salesforce ExactTarget Marketing Cloud — as part of its Salesforce1 platform, a new set of technologies designed to deliver and integrate mobile versions of Salesforce-based applications.
The Salesforce ExactTarget Marketing Cloud is designed to integrate apps for email, mobile, social, web and marketing automation, into a single location. The marketing cloud also is designed to provide a consolidated view of every customer, help manage the customer journey and optimize content for every device.
Analysts who spoke with Demand Gen Report had mixed reactions to the new marketing cloud. Some pointed to a greater separation of B2B and B2C marketing tactics, while others saw it as bringing the two marketing disciplines closer together.
Read more...
<< Start < Prev

101

102 103 104 105 106 107 108 109 110 Next > End >>


Page 101 of 313
Demanding Views
By Judd Marcello, Smartling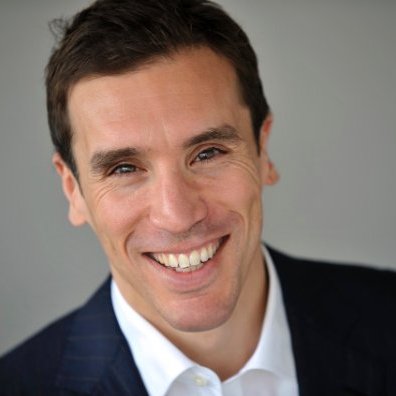 To effectively compete in today's global market, it's no longer enough to have a website and SEO strategy targeted only at the English-speaking world.
Companies that have customers around the globe — or multilingual customers in the U.S. — need to think about translating and localizing their websites, mobile apps and other digital content, and then optimizing each for relevant organic search ranking, traffic and conversions.
Read more...
Bulletin Board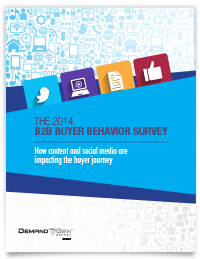 Demand Gen Report's 2014 B2B Buyer Behavior Survey provides insights into how B2B buyers make their decisions. Buyers are waiting longer to engage with sales, but they are more satisfied with the process than in years past. For an in-depth look at this research, download the report now!
Solution Spotlight

Socialwhirled is a multichannel marketing and advertising campaign platform designed to help align company messaging across social, mobile and digital channels.
Read more...
Follow Us
Industry Events
When: June 8 - 11, 2015
Where: Chicago, IL
eMetrics Summit is the only comprehensive event dedicated to digital analytics and marketing optimization. As the leading conference covering the impact of data & technology on marketing, the eMetrics Summit focuses on driving business results through data analysis and technology adoption.
Read more...