Rich Media
Wednesday, 06 November 2013 09:44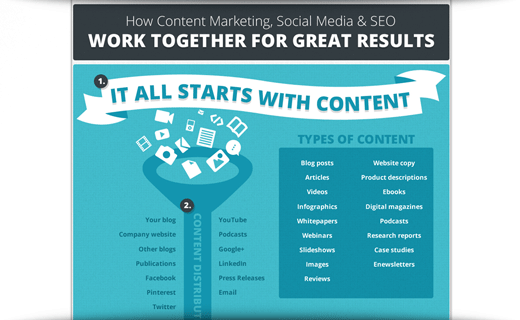 When done correctly, content marketing, social media and SEO are a triple threat for lead generation. Being interesting helps get you better search rankings, larger audiences, and ultimately, more impressive results, as demonstrated in this infographic from Adept Marketing.
Read more...
Demand Generation Strategies
Written by Brian Anderson, Associate Editor
Wednesday, 06 November 2013 09:29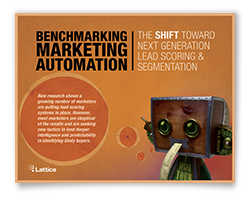 Lead scoring is more widely adopted than it was even just a year ago and many B2B marketers are already planning for the next major shift — predictive lead scoring.
These were a few of the key findings in a survey titled: Benchmarking Marketing Automation: The Shift Toward Next Generation Lead Scoring & Segmentation, conducted by Decision Tree Labs and commissioned by Lattice Engines.
Read more...
Industry News
Tuesday, 05 November 2013 08:41

SAVO Group, a provider of sales enablement tools, launched its CRM Opportunity Pro on the Salesforce.com AppExchange. Integrated with Salesforce, CRM Opportunity Pro is designed to enable organizations to better leverage their customer data to improve lead conversion, drive higher adoption rates and accelerate the sales cycle.
The application also provides a prescriptive process with continuous coaching to revive stalled opportunities and quickly align sales rep activities with the business goals of their customers and prospects, company officials noted.
Read more...
Demand Generation Strategies
Monday, 04 November 2013 10:33

Salesvue, a sales prospecting automation solution provider, has introduced ITS Prospect-to-Pipeline Partners Program. Sales training and consulting organizations that join the program will have access to solutions and technology that will help end-users mitigate the burden sales prospecting can put on employees.
Read more...
Content Strategies
Friday, 01 November 2013 07:45

One out of every three sales representatives reports that it is a daily struggle to obtain the right collateral to close deals, according to a study from Brainshark.
The survey, titled: State of the Sales Rep, collected responses from more than 400 sales professionals from various industries about how they prepare, present and follow up after meetings.
Read more...
<< Start < Prev

101

102 103 104 105 106 107 108 109 110 Next > End >>


Page 101 of 309
Demanding Views
By Jamie Anderson, SAP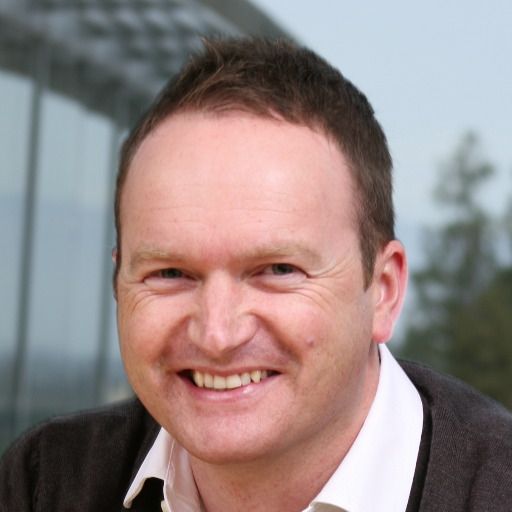 Selling today is complex, and it's no secret that the B2B buyer is king. They are digitally connected, socially networked and well informed. At the same time these empowered buyers are inundated with aggressive pitches, irrelevant sales exchanges and the fear that they aren't making good purchasing decisions. It can't be that bad, though, right?
Apparently, it can be. A recent global survey, commissioned by SAP, highlights the biggest frustrations that B2B buyers have when vendors sell to them. The results leave you asking, "Where's the personalized, human, touch?"
Read more...
Bulletin Board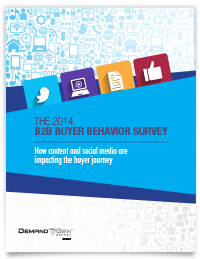 Demand Gen Report's 2014 B2B Buyer Behavior Survey provides insights into how B2B buyers make their decisions. Buyers are waiting longer to engage with sales, but they are more satisfied with the process than in years past. For an in-depth look at this research, download the report now!
Solution Spotlight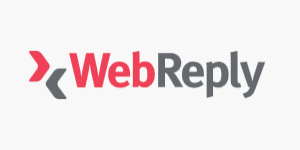 WebReply's cloud-based sales acceleration platform is designed to help sales teams create segments, leverage marketing-approved content and gain insights on how to effectively nurture prospects through the sales funnel.
Read more...
Follow Us
Industry Events
When: April 14 - 15, 2015
Where: New York, NY
In the age of the customer, marketers face three acute strategic and operational challenges: how to connect with distracted, empowered customers; how to engage customers once those connections are made; and how to nurture customer obsession as a strategic imperative throughout the organization. This Forum will teach you how to build and lead a next-generation marketing organization focused on customer obsession.
Read more...
When: June 8 - 11, 2015
Where: Chicago, IL
eMetrics Summit is the only comprehensive event dedicated to digital analytics and marketing optimization. As the leading conference covering the impact of data & technology on marketing, the eMetrics Summit focuses on driving business results through data analysis and technology adoption.
Read more...