Rich Media
Tuesday, 07 May 2013 09:07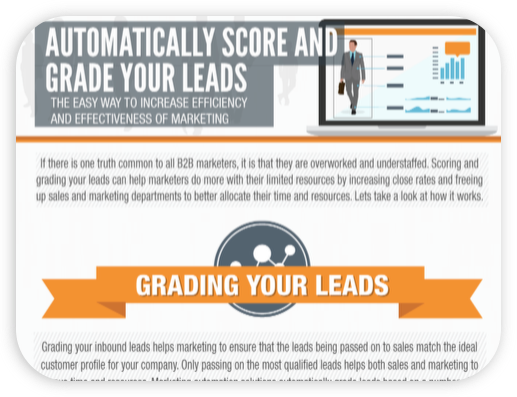 It is hard for busy B2B marketers to make time for lead grading and scoring efforts, but the payoff is worthwhile, according to this infographic from Pardot. This infographic also outlines the difference between grading and scoring prospects.
Read more...
Industry News
Monday, 06 May 2013 10:22

InsideView announced InsideView for Marketing, the latest offering on the InsideView CRM Intelligence Platform. InsideView for Marketing automatically adds social media, demographic and financial information to lead records, which often are limited to email. This eliminates the manual process of lead enrichment, according to InsideView officials.
Early adopters of InsideView for Marketing realized an average 50% savings over manual lead qualification processes and a 33% reduction in cost per lead, according to company officials. They also experienced an 11% increase in marketing qualified leads from web forms, and delivered 64% more leads that were accepted by sales.
Read more...
Content Strategies
Written by Kim Zimmermann, Managing Editor
Friday, 03 May 2013 08:56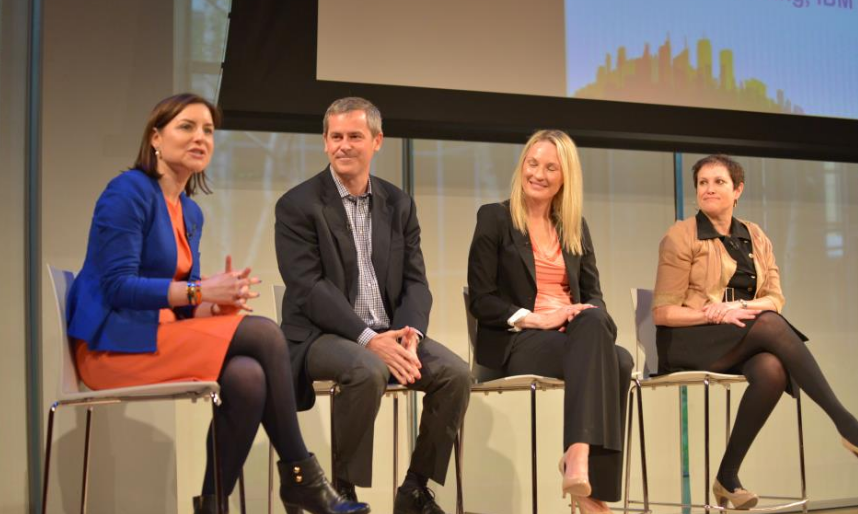 Don't be afraid to develop content with a viewpoint. That was one of the messages of the Digital Deal Makers Panel at the B2B Content2Conversion event.
"When developing content, find a non-standard point of view and defend it," said panelist Mark Wilson, CMO of Avaya. "Content marketing must be simple, unexpected, offer credibility, have a motive and tell a story."
Read more...
Demand Generation Strategies
Thursday, 02 May 2013 10:19

EPM Live, a cloud-based work management and project portfolio management platform, has released a Salesform.com app. The application integrates CRM capabilities with EPM Live's existing software that will help streamline business processes and increase ROI, according to company officials.
Individuals can customize the app to personal preferences and communicate with other corporate teams through the Salesforce.com cloud. All critical data that needs to be shared is centralized in the Salesforce.com database, allowing all users in the cloud to view progress and identify potential problems in real-time. Data that can be shared in the cloud include milestones, budget costs, billing and status information.
Read more...
Content Strategies
Written by Jonathan Lee
Tuesday, 30 April 2013 17:04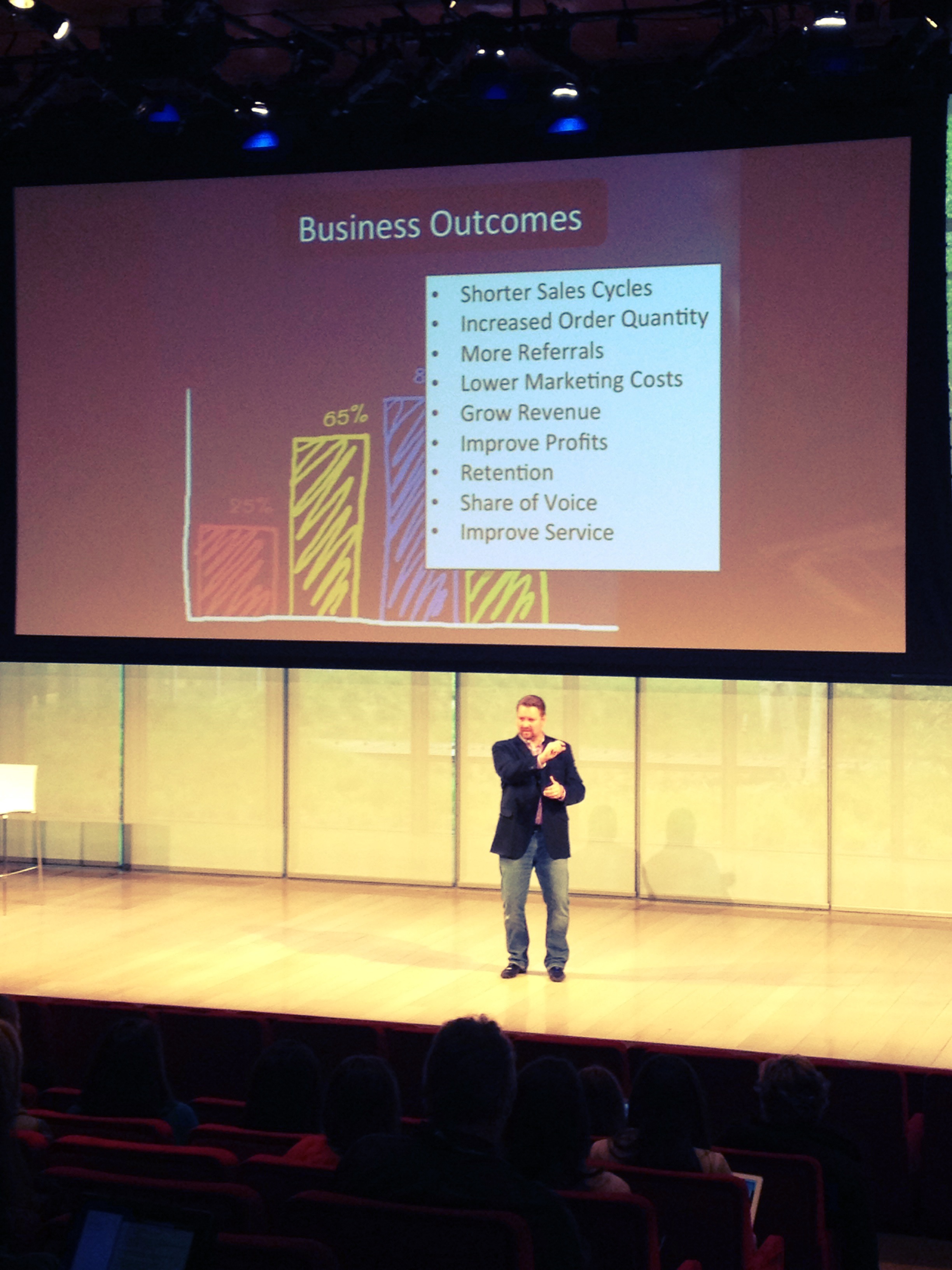 B2B buyers not only have to connect with buyers through engaging content, but they have to anticipate their future needs. That was one of the key points made by Lee Odden, CEO and Founder of TopRank Online Marketing in a session at the B2B Content2Conversion Conference hosted by Demand Gen Report.
"Empathize with that customer journey and anticipate, maybe through search, what they're interested and what they're looking for," he said. "Visual media is clearly something that is resonating with a lot of people."
Read more...
<< Start < Prev 101 102 103 104 105 106 107

108

109 110 Next > End >>


Page 108 of 281
Demanding Views
By Bonnie Crater, CEO, Full Circle CRM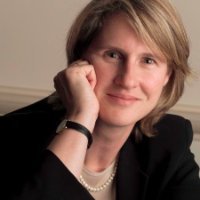 Measuring marketing and its impact on revenue is a hot topic these days but making an investment for change in organizations can sometimes be challenging. More specifically, there are usually three types of reasons we make changes in business — personal reasons, strategic reasons, and financial reasons.
Read more...
Bulletin Board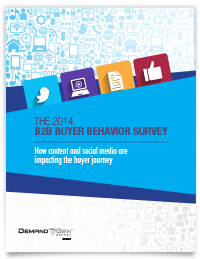 Demand Gen Report's 2014 B2B Buyer Behavior Survey provides insights into how B2B buyers make their decisions. Buyers are waiting longer to engage with sales, but they are more satisfied with the process than in years past. For an in-depth look at this research, download the report now!
Solution Spotlight

Little Bird is a social intelligence solution designed to build social influence that ultimately drives business growth.
Read more...
Follow Us
Industry Events
When: November 11 – 13, 2014
Where: Raleigh, NC
Internet Summit is a premier digital strategies forum with a goal of educating and promoting forward thinking and thought leadership on topics related to internet business and marketing. Attendees come from a broad range of organizations including National Brands, Agencies, Technology Companies, Media, B2B Providers, Associations & Nonprofits and Startups.
Read more...
When: February 16 - 18, 2015
Where: Scottsdale, AZ
The B2B Content2Conversion Conference brings together the top thought leaders and practitioners in both content and demand generation. The combined agenda provides real-world case study examples, as well as actionable takeaways on how marketers can better target, engage and convert prospects into customers. Taking place in Scottsdale, Arizona, the B2B Content2Conversion Conference provides you with a playbook to optimize your 2015 marketing plans.
Read more...
When: February 23 – 26, 2015
Where: Las Vegas, NV
Discover how-to details and strategies for fast, measurable digital marketing success. All of it is real-world experience grounded in rigorous research and taught by successful marketers who face your same challenges. Learn how to make your email campaigns — and your career — more successful than ever and do it within a world-class venue. It's no wonder leading organizations consider Email Summit a priority investment year after year.
Read more...