Industry News
Friday, 26 October 2012 09:50

InfoArmy announced this week that it had raised $17.3 million in Series B funding to finance the company's data-as-a-service competitive intelligence service. The funding was announced at the CrowdConf 2012 event.
InfoArmy describes itself as "crowdsourced competitive intelligence" aimed primarily at sales and marketing organizations. The company recruits independent researchers to assemble competitive intelligence reports on companies; researchers are compensated using a revenue-sharing model.
Read more...
Demand Generation Strategies
Thursday, 25 October 2012 12:24

SalesFUSION, a provider of integrated marketing and sales solutions, has announced a partnership with WebAttract, a webinar demand creation and management consultancy. In addition, SalesFUSION has released FUSIONcast, a web campaign management platform within the SalesFUSION event management platform.
FUSIONcast connects to the GoToWebinar and Webex webinar platforms. It enables users to build, track and manage webinar lead generation campaigns, while connecting webinar metrics to their CRM systems. 
Read more...
Industry News
Thursday, 25 October 2012 11:52

Marketing automation vendor Eloqua, fresh off its recent IPO, announced its third quarter 2012 results Wednesday afternoon, including 30% year-over-year revenue growth.
According to the company, total revenue for Q3 of 2012 was a record $23.8 million, compared to $18.3 million in the third quarter of 2011. This includes $21.6 million in subscription and support revenue, reflecting an increase of 32% from Q3 2011. The company also reported $2.2 million in professional services revenue, up 12% from Q3 2011.
Read more...
Content Strategies
Wednesday, 24 October 2012 09:42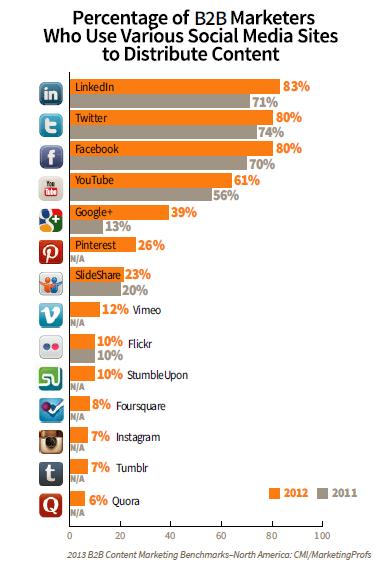 Virtually all B2B marketers now engage in content marketing, and the use of various content formats is up across the board, according to a new study.
The 2013 B2B Content Marketing study, conducted by the Content Marketing Institute and MarketingProfs, and sponsored by Brightcove, surveyed more than 1,400 marketing professionals. More than 90% of the respondents say they use content marketing, and they spend an average of 33% of their budgets on the practice compared to 26% last year.
Read more...
Industry News
Wednesday, 24 October 2012 09:04

Marketo announced today the creation of its Marketo Program Exchange, a community-driven platform designed to support the company's marketing automation users and connect them with third-party tools and services.
Marketo Program Exchange is being positioned as the first major piece of Marketo's Marketing Nation – a unifying concept for the company's partner ecosystem, user community, application hooks and other components.
Read more...
<< Start < Prev 101 102 103 104 105 106 107

108

109 110 Next > End >>


Page 108 of 244
Demanding Views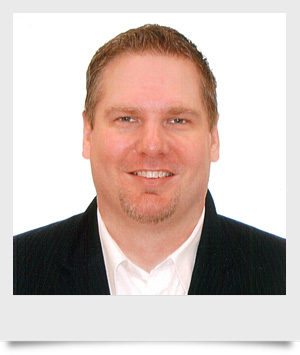 By Loren Padelford, EVP of Sales, Skura Corporation
Companies are now required to hone their sales and marketing efforts to the individual needs and interests of each prospect in order to provide positive customer experiences amid the cacophony of today's marketing-soaked landscape. After all, 81% of companies with strong customer experience competencies outperform their competition, according to Peppers & Rogers Group.
Getting the right content to the right people remains a challenge for B2B marketers, and yet, there are a number of best practices that can be applied to sales efforts and marketing content creation that, even if a prospect hasn't told you what their exact needs are, can improve your chances of delivering a responsive, and timely sales pitch that aligns with your prospect's needs.
Read more...
Bulletin Board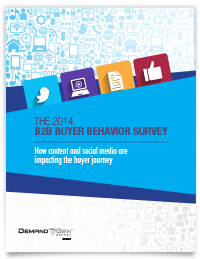 Demand Gen Report's 2014 B2B Buyer Behavior Survey provides insights into how B2B buyers make their decisions. Buyers are waiting longer to engage with sales, but they are more satisfied with the process than in years past. For an in-depth look at this research, download the report now!
Solution Spotlight

The KnowledgeTree content marketing app for Salesforce matches relevant content to leads and opportunities. The tool is designed to identify the most germane, current and effective content for each sales interaction with prospects.
Read more...
Follow Us
Industry Events
When: April 7 – 9, 2014
Where: San Francisco, CA
Join the Marketing Nation as over 3,500 of your peers, colleagues and thought leaders gather to celebrate Innovation in the Nation. Summit 2014 will provide an engaging experience to grow your expertise and network over two and a half days. Connect with ideas, marketers, and resources to help YOU achieve success faster!
Read more...
When: April 23 – 25, 2014
Where: Phoenix, AZ
#ICON14 is the eighth annual conference for small business, hosted by Infusionsoft. This 3-day event brings together the brightest minds in small business from around the world to learn, network and share best practices for success. The event provides everything from inspiring keynote speakers to hands-on Infusionsoft training, plus tips on lead generation, conversion and customer delight. Breakout sessions cover a range of topics like Infusionsoft product training, marketing strategy, social media, business management, automation, branding, copywriting, affiliate marketing and more.
Read more...
When: May 21 – 23, 2014
Where: Orlando, FL
The SiriusDecisions' annual Summit is a unique three-day conference where SiriusDecisions analysts and top sales and marketing leaders from Fortune 500 companies and major SMBs share how b-to-b organizations are solving critical issues that hinder predictable growth. Each year, the theme focuses on aspects of how sales and marketing can, and should, intersect.
Read more...