Social & Mobile
Written by Kim Zimmermann, Managing Editor
Wednesday, 06 March 2013 09:00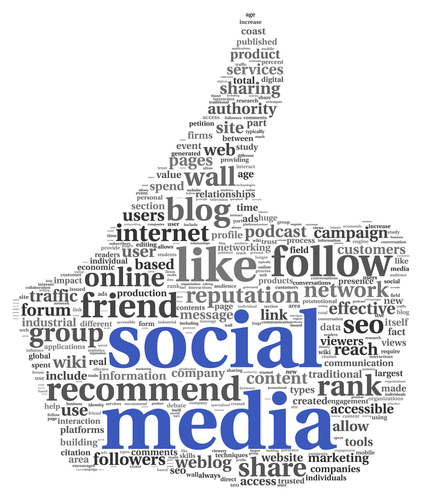 While B2B marketers say they are mining their social networks for leads and opportunities to engage with customers, they continue to lag behind their B2C cohorts in this regard. That said, more B2B marketers are incorporating social media into their messaging mix as it becomes easier to track results and attribute leads to social media outreach.
"Social media is becoming less of a side game," said Meghan Keaney Anderson, Product Marketing Manager for HubSpot. "Social media grew up alongside other marketing channels, and with the exception of social sharing/follow buttons on web sites and in emails, it has largely remained an isolated channel. With the maturation of integrated marketing software, marketers are starting to be able to bring social data much further into the fold of the rest of their marketing channel."
Read more...
Social & Mobile
Tuesday, 05 March 2013 11:48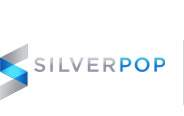 Silverpop announced new mobile messaging capabilities that allow Silverpop users to implement automated, behavior-based SMS campaigns.
Silverpop partnered with Velti, a provider of mobile marketing and advertising technology, to develop these mobile features. The functionality includes previously available features such as email opt-in via SMS, promotional texts and text alerts, as well as new capabilities, including the following:
Read more...
Social & Mobile
Monday, 04 March 2013 12:07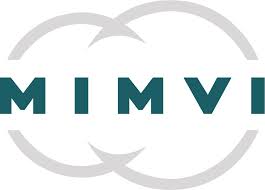 Mimvi, a mobile discovery technology company, announced the formation of its B2B division, LaunchPad. The division was established to address growing corporate interest in Mimvi's search and discovery technology spanning mobile apps and content, according to a Mimvi press release.
In addition, Mimvi LaunchPad offers organizations the resources, expertise and technology to facilitate marketer's mobile visions.
Read more...
Industry News
Friday, 01 March 2013 10:18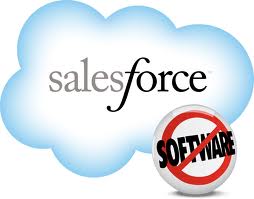 Salesforce.com posted double-digit revenue growth in Q4 and its full fiscal year, which ended Jan 31, and projected strong earnings for the coming fiscal year.
For the full fiscal year 2013, the company reported revenue of $3.05 billion, an increase of 35% from the prior year. Subscription and support revenues were $2.87 billion, an increase of 35% on a year-over-year basis. Professional services and other revenues were $181 million, an increase of 29% on a year-over-year basis.
Read more...
Social & Mobile
Thursday, 28 February 2013 11:56

eTrigue, a provider of software-as-a-service (SaaS) marketing automation systems, announced that its flagship DemandCenter marketing automation application now supports mobile operation and management with Apple iOS and Android mobile devices. eTrigue users now have smartphone or tablet access to their campaigns without the need to download and learn a separate application.
Read more...
<< Start < Prev 101 102 103 104 105 106 107

108

109 110 Next > End >>


Page 108 of 268
Demanding Views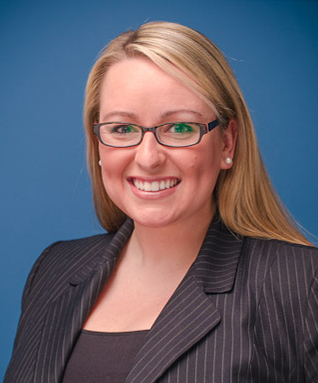 By Lauren Brubaker, Demand Gen Manager, NetProspex
Take a second and think about your lead conversion rate. Could you name it right now? Hopefully you can. Conversion rates from inquiry to MQL — and MQL to opportunity — are two crucial stats that demand gen marketers should always have at the ready. Why? Because they tell you how your lead nurturing programs are performing, and lead nurturing is a demand gen marketer's bread and butter.
Read more...
Bulletin Board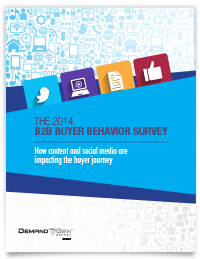 Demand Gen Report's 2014 B2B Buyer Behavior Survey provides insights into how B2B buyers make their decisions. Buyers are waiting longer to engage with sales, but they are more satisfied with the process than in years past. For an in-depth look at this research, download the report now!
Solution Spotlight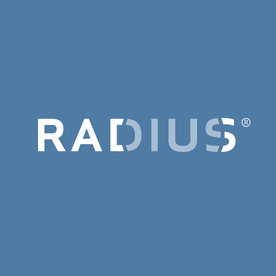 Radius is designed to help B2B marketers create targeted lead lists and measure campaign performance when marketing to SMB prospects.
Read more...
Follow Us
Industry Events
When: September 15 – 18, 2014
Where: Boston, MA
INBOUND's purpose is to provide the inspiration, education, and connections you need to transform your business. This September, we will host thousands of marketing and sales professionals from almost every industry imaginable and from all corners of the globe at the Boston Convention & Exhibition Center. In 2013, we had 5,500 attendees from 35 countries, and we're excited to be bigger than ever this year.
Read more...
When: October 8 – 10, 2014
Where: Boston, MA
Are you armed and ready to meet the marketing challenges of today, tomorrow, and beyond? With technology and the way we live changing rapidly, B2B marketers have so many options and tools that it can be overwhelming. At the 2014 B2B Marketing Forum we will have inspirational speakers presenting on the hottest, smartest topics—giving you the knowledge you need to thrive in 2014, 2015 and beyond. Get ready to bullet-proof your marketing for the future and come out a modern marketing rock star!
Read more...
When: October 13 – 16, 2014
Where: San Francisco, CA
Whether you're a company of five or a Fortune 500, you're going to learn a lot of innovative ways to improve your business at Dreamforce. With over 1,400 sessions and thousands of live solutions from the world's largest cloud ecosystem, Dreamforce has tailored content specific to your business size and type, for any role in your company.
Read more...