Industry News
Written by Kim Zimmermann
Wednesday, 13 February 2013 08:00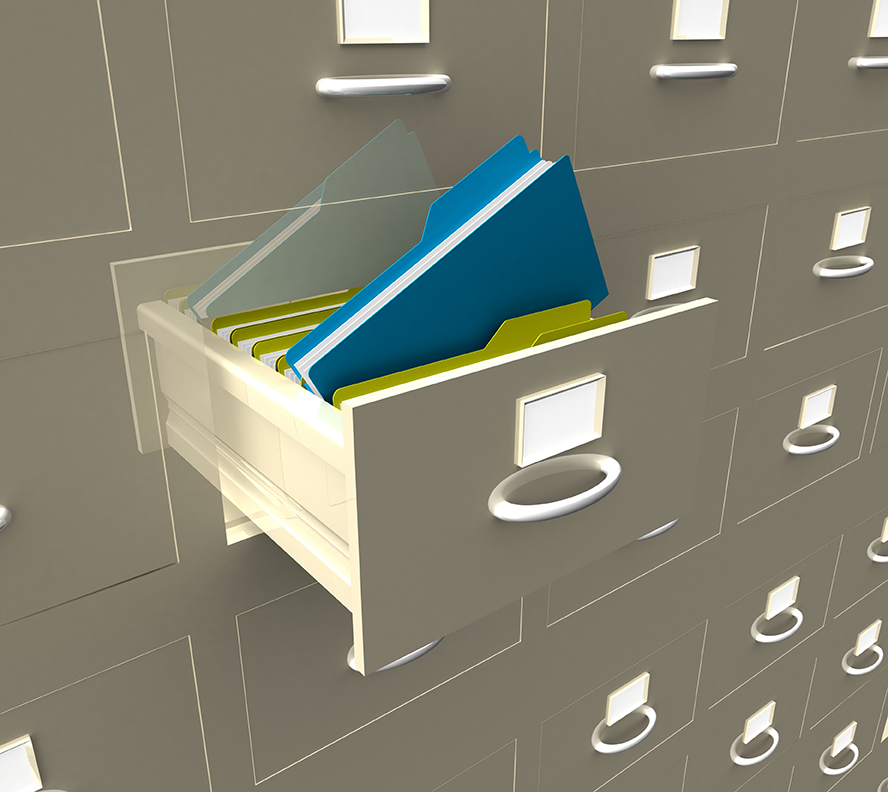 For as long as marketers have been compiling customer records, those records have been inaccurate and incomplete. A retail marketing executive, for example, recently said that in the process of cleaning up its database the company discovered hundreds of customers with the same email address: This e-mail address is being protected from spambots. You need JavaScript enabled to view it . His anecdote elicited nervous laughter from many in the audience as they recognized that their customer records were also in need of some housekeeping.
Database integrity isn't just a B2C issue, and the problem can be even more complex in a B2B environment as people change jobs, titles or responsibilities and records quickly become outdated. In addition, B2B buyers are least as likely as B2C buyers to use tactics such as entering wrong email addresses or phone numbers to avoid a follow-up from a salesperson as they research new products or services for their companies.
Read more...
Industry News
Wednesday, 13 February 2013 07:00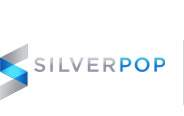 Silverpop, a digital marketing technology vendor, and EPiServer, a provider of digital marketing and e-Commerce solutions, announced plans to integrate their platforms. The integration will enable marketers to more effectively manage their online presence and deliver timely and relevant content to their target audience, said executives from both companies. The integration will also continuously connect each individual's interactive communications and web site experience, drawing from the set of digital behaviors in the Silverpop Engage database.
Marketers will be able to deliver personalized content to the right audience and get a complete view of how the visitor moves through the entire purchase path.
Read more...
Industry News
Tuesday, 12 February 2013 13:51

Bizo, a business audience marketing firm, announced that the company has generated more than $22 million in revenue in 2012. In addition, Bizo said it works with two-thirds of the top 50 B2B brands.

Key milestones that fueled the 2012 success include: Increased customer base by more than 50%; grew headcount by approximately 70%; increased publisher partner ecosystem by 110%; and closed $10 million series B funding.
Read more...
Industry News
Monday, 11 February 2013 17:37
While not specifically mentioning continued integration with Salesforce.com, Oracle and Eloqua officials pledged ongoing support for multiple CRM systems in a joint statement issued after shareholders approved the deal on Feb. 8. Eloqua users had previously expressed concern about continued integration with Salesforce.
"The open Eloqua platform will continue to support multiple CRM systems," according to a statement by Joe Payne, CEO of Eloqua, and Steve Miranda, EVP Application Development for Oracle, posted on Eloqua's It's All About Revenue blog. "Users will be able to maintain existing integrations without disruption, and keep business running as usual."
Read more...
Rich Media
Monday, 11 February 2013 17:29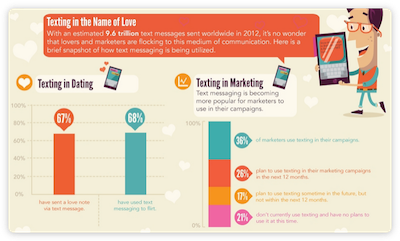 Whether you're looking for a Valentine or someone to love your product, text is a popular way to nurture any relationship. This infographic from Leads360 outlines the rules of engagement for using SMS to win leads or a sweetheart.
Read more...
<< Start < Prev 101 102 103 104 105 106 107

108

109 110 Next > End >>


Page 108 of 264
Demanding Views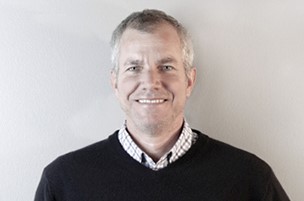 By Brian Kelly, CMO, InsideView
Marketing and sales departments in most companies are not working cohesively. This disconnect creates a less-than-effective strategy to develop long-lasting relationships with leads. Marketers traditionally gather minimal information about leads, which they then transfer to sales professionals who attempt to make a connection. This process is generally inefficient and ineffective.
Read more...
Bulletin Board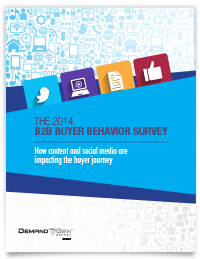 Demand Gen Report's 2014 B2B Buyer Behavior Survey provides insights into how B2B buyers make their decisions. Buyers are waiting longer to engage with sales, but they are more satisfied with the process than in years past. For an in-depth look at this research, download the report now!
Solution Spotlight

VideoShare is a new solution from uStudio positioned to help organizations share videos and measure their use across sales, marketing and services operations.
Read more...
Follow Us
Industry Events
When: August 10 – 12, 2014
Where: New York, NY
This three day conference includes an exhibit hall with affiliates, merchants, vendors, and networks, as well as multiple tracks of educational sessions covering the latest trends and information from affiliate marketing experts.
Read more...
When: September 15 – 18, 2014
Where: Boston, MA
INBOUND's purpose is to provide the inspiration, education, and connections you need to transform your business. This September, we will host thousands of marketing and sales professionals from almost every industry imaginable and from all corners of the globe at the Boston Convention & Exhibition Center. In 2013, we had 5,500 attendees from 35 countries, and we're excited to be bigger than ever this year.
Read more...
When: October 8 – 10, 2014
Where: Boston, MA
Are you armed and ready to meet the marketing challenges of today, tomorrow, and beyond? With technology and the way we live changing rapidly, B2B marketers have so many options and tools that it can be overwhelming. At the 2014 B2B Marketing Forum we will have inspirational speakers presenting on the hottest, smartest topics—giving you the knowledge you need to thrive in 2014, 2015 and beyond. Get ready to bullet-proof your marketing for the future and come out a modern marketing rock star!
Read more...