DemandGen Reports
Written by DG Report
Monday, 16 May 2011 09:37

At the recent SiriusDecisions conference in Arizon, DemandGen Report sat down with David Lewis, founder and CEO of DemandGen International, one of the leading automation and consultancies in the industry. A pioneer in the space, Lewis was one of the early adopters of marketing automation during his days as a marketing executive, and has helped guide the successful rollout of these tools and processes and a number of large enterprises.

During the discussion, Lewis shared insights into the changing use cases for marketing automation, as companies are now going deeper into lead management to track marketing performance and the "cold to close" impact of marketing on revenue and closed business.  Tune in to this 7-minute discussion for keen insights into the changing landscape of marketing operations and lead management from one of the top thought leaders in the industry.
DemandGen Reports
Written by DG Report
Thursday, 12 May 2011 11:11
Demandbase, Inc., announced today it has closed a $10 million round of financing to support accelerated growth of the Demandbase Real-Time ID Service. 
Sutter Hill Ventures, a venture firm with a 50-year track record of investing in technology based startups, led the round of funding. Existing investors Sigma Partners, Altos Ventures, and Adobe Systems, participated in the round.
Read more...
Feature Articles
Written by Andrew Gaffney
Wednesday, 11 May 2011 14:53

The annual SiriusDecisions Summit has become the bellwether event to track the progress and maturation of demand generation practices in the BtoB sector. And based on the presentations from this year's event, held last week in Scottsdale, AZ, major BtoB companies are now realizing significant payoffs from their investments in sales and marketing alignment and lead management tools and processes. 
The event provided three days of best practices, benchmarks, case studies and proof points, all demonstrating how BtoB companies that have made investments in integrated lead development, demand management and measurement are outperforming their competitors.
Read more...
DemandGen Reports
Written by DG Report
Wednesday, 11 May 2011 09:04
Silverpop recently announced the addition of several new product features deisgned to help marketers leverage social, mobile and local channels for a more connected marketing approach. Technology has enabled consumers to communicate on the go through social networking sites and access their email inboxes on-the-go. Silverpop said it will combine email marketing and social networking by launching its Share-to-Social feature, to help marketers become more "mocial" by integrating social, mobile, local and email.
Via new social-sharing options to the Silverpop Engage, marketers can allow recipients to promote messages to their Facebook friends via "like" and "recommend" buttons and can suggest a list of additional Twitter accounts for a contact to follow after they have shared content.  Silverpop has also added StumbleUpon and Xing to the list of networks to which email recipients can share content.
Read more...
DemandGen Reports
Tuesday, 10 May 2011 09:08

The majority of marketers are increasingly turning to virtual and hybrid events as part of an overall marketing strategy, according to Unisfair, an InterCall company and provider of virtual events and business environments. The company recently announced new research that shows virtual engagement are emerging as "the new normal" in marketing, training and collaboration.
Based on responses from more than 550 marketers nationwide, the second annual Unisfair survey reveals 60% of respondents plan to increase spending of virtual events and environments this year.
Read more...
<< Start < Prev 101 102 103 104 105 106 107

108

109 110 Next > End >>


Page 108 of 178
Bulletin Board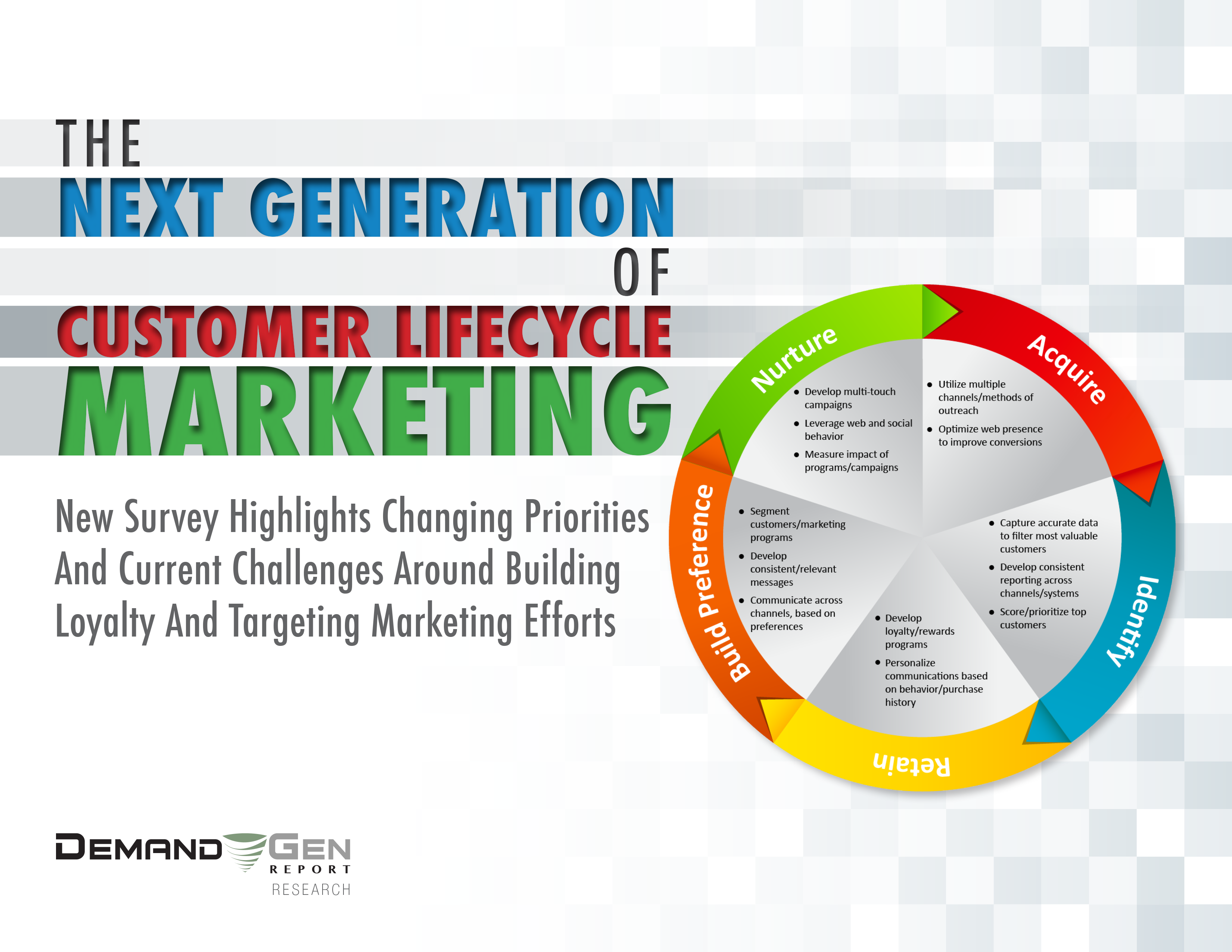 Download this exclusive new survey, which breaks down the priorities and challenges around customer lifecycle marketing, for both B2B and B2C brands. The report looks specifically at the growing focus on loyalty, acquisition and tracking behavior and preferences across channels.
Solution Spotlight

Daddy Analytics from Daddy Donkey Labs tracks Google Adwords, allowing marketers to monitor their Salesforce web-to-leads against their marketing spend.
Features/Functionality
Daddy Analytics brings together Salesforce, web analytics and Google Adwords.
Read more...
Follow Us
DGR TV
Jim Meyer, Vice President, eTrigue Corp
Demanding Views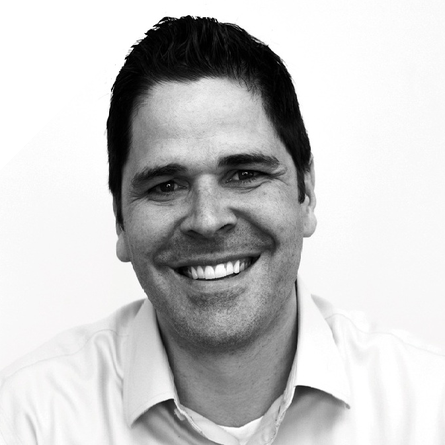 By Brian Reilly, VP of Marketing Automation Services, Harte-Hanks
CMOs have a lot on their plates. One thing that's most often top-of-mind is marketing automation. The overriding consideration is ensuring that marketing automation is a good investment both for the organization and its stakeholders. To help keep the focus on what's most critical, I suggest breaking the umbrella concept of marketing automation into these very familiar areas: process, resource management and technology.
Read more...
Industry Events
When? August 19-22
Where: Hynes Convention Center - 900 Boylston Street - Boston, MA
That's right, the INBOUND conference is a must-attend event for marketers worldwide to experience the inbound marketing movement by learning, watching, using, talking, and networking for four whole days in the heart of Boston's emerging tech scene.
Read more...

When: April 8-10, 2013.
Where: Hilton San Francisco Union Square - 333 O'Farrell St., San Francisco, CA.
No matter what time of year you visit San Francisco, you'll find plenty of things to see and do. San Francisco is home to world-class restaurants, breath-taking sites and beautiful scenery.
Tweet with us: #mus13
Read more...
Achieving Measurable Marketing Results Across The Enterprise
Date: June 26, 2012 Time: 8am - 12pm Where: MacArthur Park Restaurant in Palo Alto, CA
Read more...
September 4-5-6, Columbus Convention Center
Columbus, Ohio USA
Read more...
When: Tuesday, April 24 2012.
Where: The Times Center - 242 West 41st Street, New York, NY 10036
Read more...