DemandGen Reports
Thursday, 12 April 2012 10:41

Act-On Software recently announced record results for Q1 2012, with a 350% year-over-year revenue increase. Act-On acquired 246 new customers in Q1 2012 compared to 171 new customers added in Q4 2011.
Act-On serves a variety of client verticals and industries, with key customers including Motorola, Progressive, IBM, AssociatedBank, InsideSales.com and Liberty Tax Services.
Read more...
DemandGen Reports
Wednesday, 11 April 2012 10:08

ReachForce, a provider of cloud-based conversion acceleration software, today announced the launch of SmartForms, a real-time web site registration form solution designed to enhance and append registrant lead profiles. The solution leverages the company's proprietary technology and a high quality business data set to help marketers optimize their marketing automation ROI.
Designed to work with leading marketing automation and CRM solutions, SmartForms is available on a subscription basis. A variety of technology companies have adopted the SmartForm solution, including Marketo, Pinstripe, ELT and ReadyTalk.
Read more...
Feature Articles
Tuesday, 10 April 2012 09:11

Today's B2B marketplace includes a host of new channels, offers and insights.  A new breed of empowered B2B buyers has significantly changed the marketing landscape. At the same time, however, executives have less free time than ever -- yet they are inundated with a growing list of responsibilities and decisions.
Given these shifts, marketers are challenged to create compelling content that reaches beyond their customary, product-focused comfort zones. The content they create must focus more on fostering thought leadership that can serve as a nurturing tool. They must create content with enough value to catch the attention of busy, distracted decision-makers.
Read more...
DemandGen Reports
Monday, 09 April 2012 11:28

LeadMaster, a provider of web-based sales and marketing solutions, recently announced enhancements to its marketing automation platform. Available to LeadMaster resellers and consultants, the marketing automation platform is designed to enable users to automate marketing efforts, such as launching email campaigns, adding prospects to lead nurturing campaigns and reporting.

Roswell, GA-based LeadMaster offers a multi-function cloud-computing software solution for sales and marketing professionals that includes functionality to optimize key tasks, including e-marketing, click-to-call, lead management and CRM.
Read more...
Feature Articles
Written by Matt McKenzie, Senior Editor
Tuesday, 03 April 2012 10:18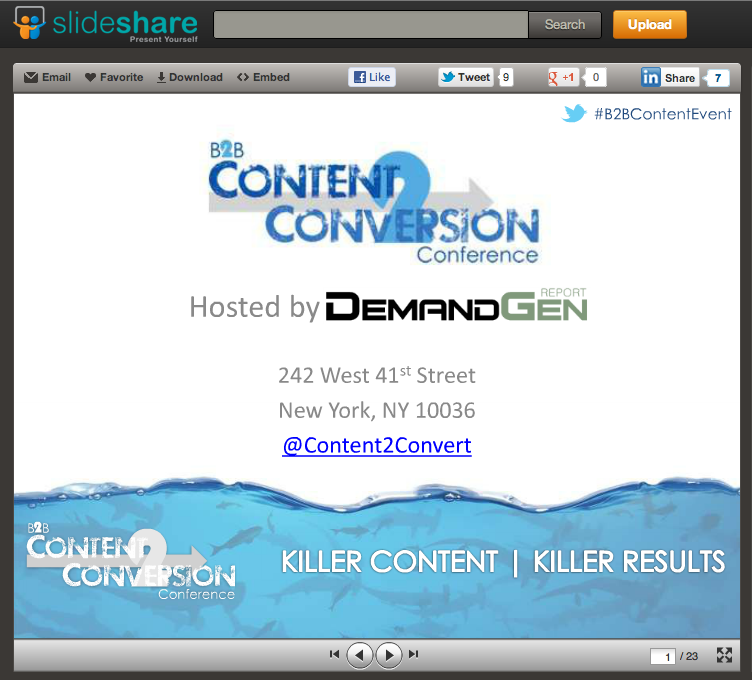 SlideShare gets compliments – yet some of that praise is strangely backhanded. It has been called, among other things, the "YouTube of slide presentations," the "quiet giant of content marketing" and the "dark horse of B2B marketing."
It's true that SlideShare probably lacks the sheer scale that ties social media sites like Facebook, Twitter, YouTube and LinkedIn into the popular culture. According to many B2B marketers, however, SlideShare delivers one thing other social media sites often struggle to provide: a solid return on investment.
Read more...
<< Start < Prev 101 102 103 104 105 106 107

108

109 110 Next > End >>


Page 108 of 215
Bulletin Board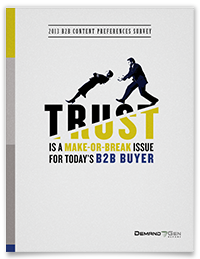 Download Demand Gen Report's 2013 Content Preferences Survey for the latest research on the content that matters most to B2B buyers.
Solution Spotlight

Response Wise for Salesforce adds functions such as email marketing, unlimited sending, robust campaign reporting and more to Salesforce.
Read more...
Follow Us
Demanding Views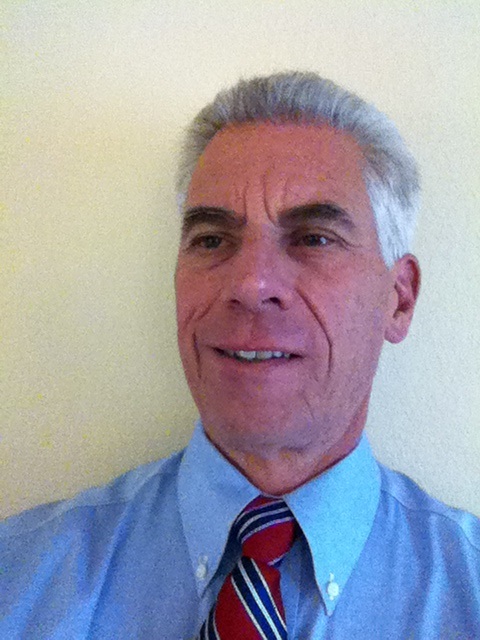 By Hugo Bader, Director Of Business Development, DialAmerica
Answering a seemingly simple question — what is a lead? — is in actuality one of the more challenging aspects of marketing and sales. Finding a common definition of how to classify new business among different companies is nearly impossible, and what consistently surprises me is how much the definitions vary within any single organization.
Read more...
Industry Events
When? August 19-22
Where? Hynes Convention Center - 900 Boylston Street - Boston, MA
That's right, the INBOUND conference is a must-attend event for marketers worldwide to experience the inbound marketing movement by learning, watching, using, talking, and networking for four whole days in the heart of Boston's emerging tech scene.
Read more...

When: April 8-10, 2013.
Where: Hilton San Francisco Union Square - 333 O'Farrell St., San Francisco, CA.
No matter what time of year you visit San Francisco, you'll find plenty of things to see and do. San Francisco is home to world-class restaurants, breath-taking sites and beautiful scenery.
Tweet with us: #mus13
Read more...
Achieving Measurable Marketing Results Across The Enterprise
Date: June 26, 2012 Time: 8am - 12pm Where: MacArthur Park Restaurant in Palo Alto, CA
Read more...
September 4-5-6, Columbus Convention Center
Columbus, Ohio USA
Read more...