DemandGen Reports
Written by DG Report
Tuesday, 03 May 2011 11:59
In a buyer-drive marketplace, even the biggest brands are increasingly turning to technology to understand the critical importance of forecasting customer needs and demands more effectively.
According to the IBM 2010 Global CEO Study, 95% of top performing organizations identified getting closer to customers as their most important strategic initiative over the next five years. This is especially true for IBM, as the company's approach to value creation required an extraordinarily deep knowledge of customer business processes that can only built upon intimate, trusted relationships.
Read more...
DemandGen Reports
Written by DG Report
Friday, 29 April 2011 12:00
Working to help marketers engage prospects on "their own terms," Silverpop recently announced new features as part of its Engage 8.3 product upgrade.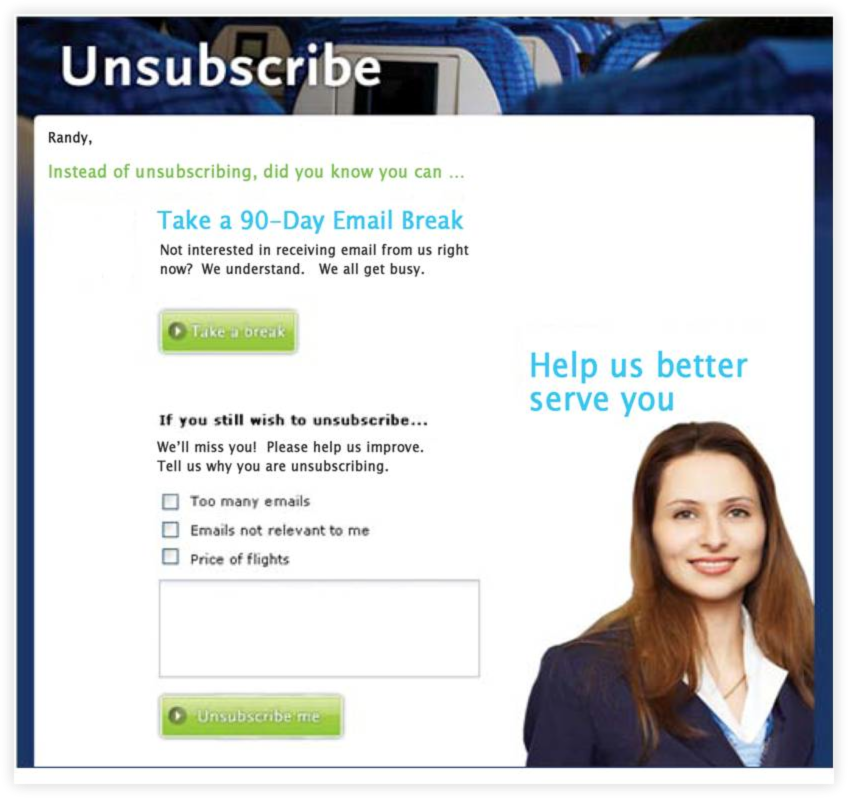 Since accumulating data about customers and prospects is an important goal for all marketers, Silverpop has added Progressive Web Forms and Multiple Lead Scoring models to its product suite. Because asking for too much information too soon, or failing to use the knowledge gathered to inform messaging can lead to impatient and uninterested contacts, Silverpop has taken steps to help marketers avoid these pitfalls.
Read more...
Podcasts
Thursday, 28 April 2011 12:16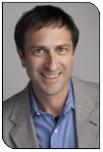 Bulldog Solutions recently announced a partnership with SalesLab DemandGen to provide integrated, revenue-driving demand-generation programs for BtoB companies in Europe, further indicating the growing global growth of automation adoption.
DemandGen Report recently spoke with Solomon about what this alliance means for the European market, and how market trends differ there from the U.S. Solomon shared his insights on market growth rates, the sophisticated usage of automation technology and how social media is changing go-to market strategy.
DemandGen Reports
Wednesday, 27 April 2011 09:56

While many organizations are challenged to harvest C-level buy-in on key business decisions, it's becoming clear that content marketing has made its way up the ranks as a key business driver helping BtoB marketers effectively engage prospects.
A new study commissioned by the Custom Content Council — surveying CMOs in major industry sectors including healthcare, technology, finance, retail, communications and insurance — showed a marked improvement across all categories of usage, receptivity and results. Almost 9 in 10 CMOs said they see value in the service provided by custom content, representing a 15-point increase from 2006. The survey, conducted by GfK Roper Consulting by telephone in January 2011, provides new benchmarking data for a similar study conducted in 2006.
Read more...
DemandGen Reports
Written by DG Report
Monday, 25 April 2011 00:00
D&B, a provider of commercial information and business insight, has agreed with Microsoft to integrate D&B360, D&B's Data-as-a-Service (DaaS) solution, with Microsoft Dynamics CRM in both on-premise and on-demand environments. D&B360 will deliver data that has been optimized for enhanced accuracy and completeness — a competitive advantage that increases effectiveness at every stage in the sales, marketing and customer service lifecycle.
Focused on providing BtoB marketers with detailed customer and prospect data to enhance up and cross-selling, D&B360 is D&B's cloud-based, on-demand solution designed to provide data management, cleansing and enrichment capabilities, seamlessly integrating D&B data and other essential business information into CRM applications and other critical customer applications. D&B360 offers D&B's unparalleled business data, including the world's largest database of more than 195 million businesses, 53 million business contacts and Hoover's company research — along with relevant social media and news feeds.
Read more...
<< Start < Prev 101 102 103 104 105 106 107 108

109

110 Next > End >>


Page 109 of 177
Bulletin Board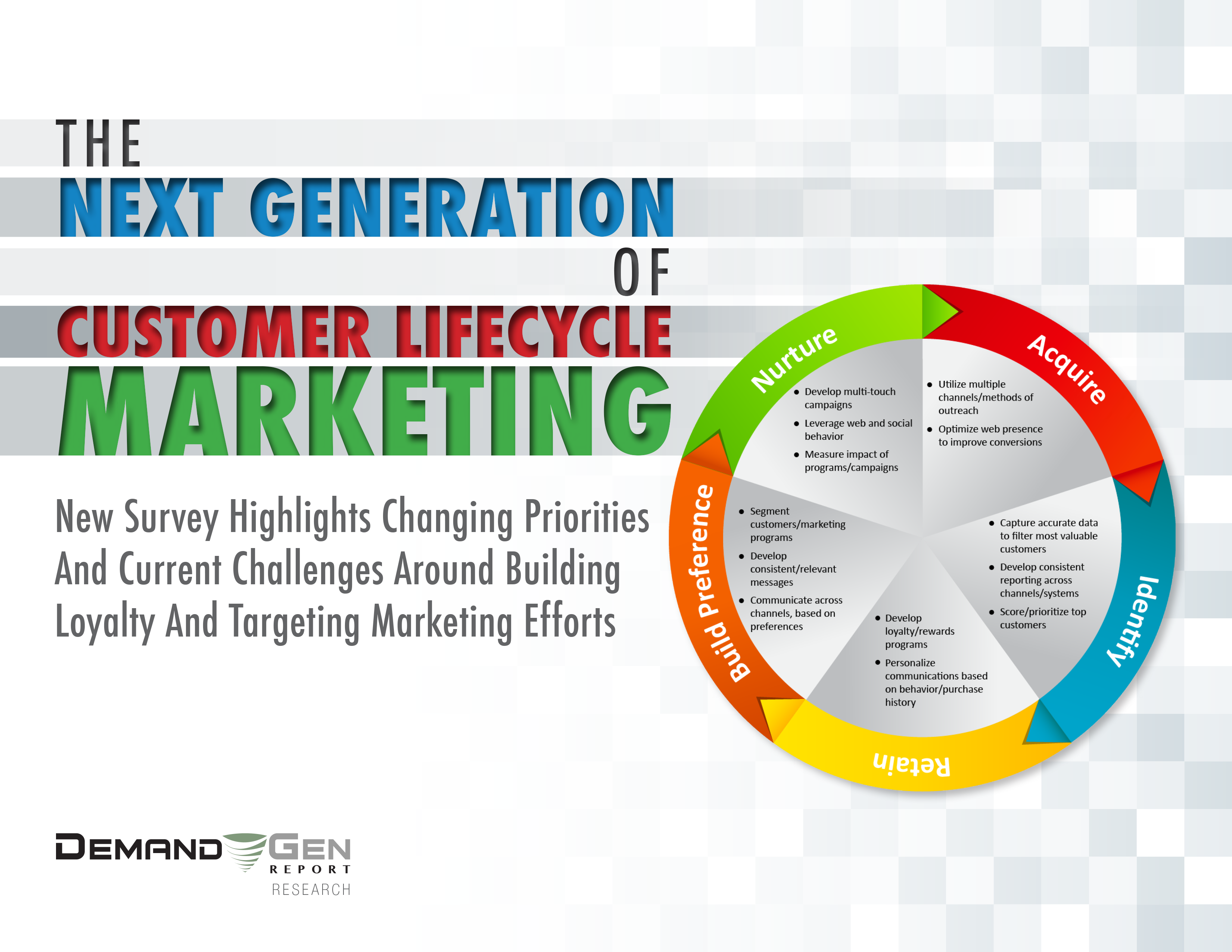 Download this exclusive new survey, which breaks down the priorities and challenges around customer lifecycle marketing, for both B2B and B2C brands. The report looks specifically at the growing focus on loyalty, acquisition and tracking behavior and preferences across channels.
Solution Spotlight

LeadValu's Lead Retrieval app connects LeadValu's Lead Retrieval system to Salesforce to provide contact and lead information during trade shows and other events.
Read more...
Follow Us
DGR TV
Jim Meyer, Vice President, eTrigue Corp
Demanding Views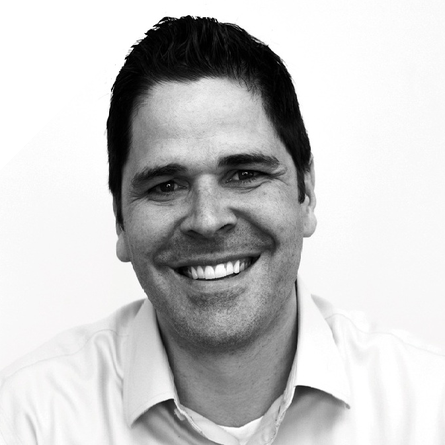 By Brian Reilly, VP of Marketing Automation Services, Harte-Hanks
CMOs have a lot on their plates. One thing that's most often top-of-mind is marketing automation. The overriding consideration is ensuring that marketing automation is a good investment both for the organization and its stakeholders. To help keep the focus on what's most critical, I suggest breaking the umbrella concept of marketing automation into these very familiar areas: process, resource management and technology.
Read more...
Industry Events
When? August 19-22
Where: Hynes Convention Center - 900 Boylston Street - Boston, MA
That's right, the INBOUND conference is a must-attend event for marketers worldwide to experience the inbound marketing movement by learning, watching, using, talking, and networking for four whole days in the heart of Boston's emerging tech scene.
Read more...

When: April 8-10, 2013.
Where: Hilton San Francisco Union Square - 333 O'Farrell St., San Francisco, CA.
No matter what time of year you visit San Francisco, you'll find plenty of things to see and do. San Francisco is home to world-class restaurants, breath-taking sites and beautiful scenery.
Tweet with us: #mus13
Read more...
Achieving Measurable Marketing Results Across The Enterprise
Date: June 26, 2012 Time: 8am - 12pm Where: MacArthur Park Restaurant in Palo Alto, CA
Read more...
September 4-5-6, Columbus Convention Center
Columbus, Ohio USA
Read more...
When: Tuesday, April 24 2012.
Where: The Times Center - 242 West 41st Street, New York, NY 10036
Read more...