DemandGen Reports
Written by DG Report
Monday, 14 February 2011 00:00
New leads are often the most coveted prize, but repeat business and cross-selling to existing clients are often an overlooked source of revenue. Hexaware, a rapidly expanding IT and Process outsourcing services company, was generating most of its repeat business from strong service and delivery referrals, but struggled to manage those referrals without a centralized database or CRM system.
Quickly progressing from "non-existent" marketing to implementing automation software from Eloqua in 2007, Hexaware centralized its database to efficiently integrate with a CRM system. The company went from having little to no market intelligence to having the ability to record and track all online (web and email) and offline (events) touch points.
Read more...
Feature Articles
Written by Amanda F. Batista
Tuesday, 15 February 2011 13:55
Lead management has been a hot discussion in marketing circles during the early part of 2011. However, while the attention to the handling and care of leads is a welcome priority, there is still a lot of confusion as to a real definition and guidelines for lead management.
DemandGen Report had the opportunity to catch up with Carlos Hidalgo, CEO of The Annuitas Group, to talk more about how the company is applying its own Lead Management FrameworkSM successfully with clients across a number of different verticals. The Grand Rapids, MI-based consultancy recently expanded its staff by more than 50% and increased its client roster by 50%.
Read more...
DemandGen Reports
Written by DG Report
Monday, 07 February 2011 00:00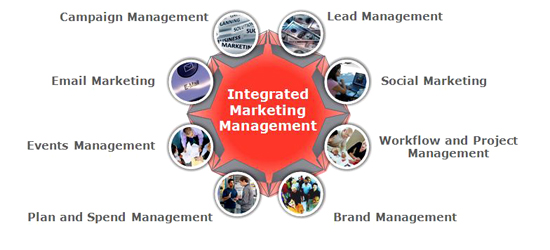 Teradata has finalized its acquisition of Aprimo, a leading provider of cloud-based integrated marketing software. Executives promise the marriage of the two companies will enable corporations to optimize marketing performance with more detailed, comprehensive insights from a universe exploding with big data.

"There are two core values that Teradata and Aprimo share: one is a commitment to customer loyalty and success," said Lisa Arthur, CMO of Aprimo. "We're extremely customer driven. Teradata happens to be extremely customer-centric as well, so we have a bond at the DNA level of 'customer first' and customer centricity. That, coupled with another one of our core values around the integrity and respect of individuals, is about winning in the market the right way…I can't think of a better marriage for Aprimo than with Teradata. That bond puts real value behind this union."
Read more...
Feature Articles
Written by DG Report
Tuesday, 08 February 2011 12:23

By Cari Baldwin, Co-Founder & Partner, BlueBird Strategies
Marketing departments today are under pressure to justify the effectiveness of their spending and demonstrate that their programs contribute to revenue growth. Estimates of campaign results and the relation of marketing-generated leads to actual sales won't satisfy executives who want proof of returns on their large investments in marketing.

Analytics can help marketers with these challenges. Applied to information gathered from related relevant systems, analytics reveal patterns and enable organizations to measure their performance continually, comparing past to present and forecasting the future. They are the key to constructing metrics and key performance indicators (KPIs) that guide improvement in individuals and groups, and show them where to deploy resources for the best ROI.
Read more...
DemandGen Reports
Written by DG Report
Tuesday, 08 February 2011 10:22
Coming off a strong Q4 2010, Pardot today announced that its marketing automation suite has been certified Platform Ready for integration with Microsoft Dynamics CRM 2011.

The certification denotes that Microsoft recognizes a product as tested, approved and compatible with their offerings. Pardot debuted its Microsoft Dynamics CRM integration at the 2010 Microsoft Convergence event in Atlanta. The Pardot team will return to Microsoft Convergence this May to showcase the new and improved Dynamics CRM integration.
Read more...
<< Start < Prev 111 112 113 114 115 116 117

118

119 120 Next > End >>


Page 118 of 178
Bulletin Board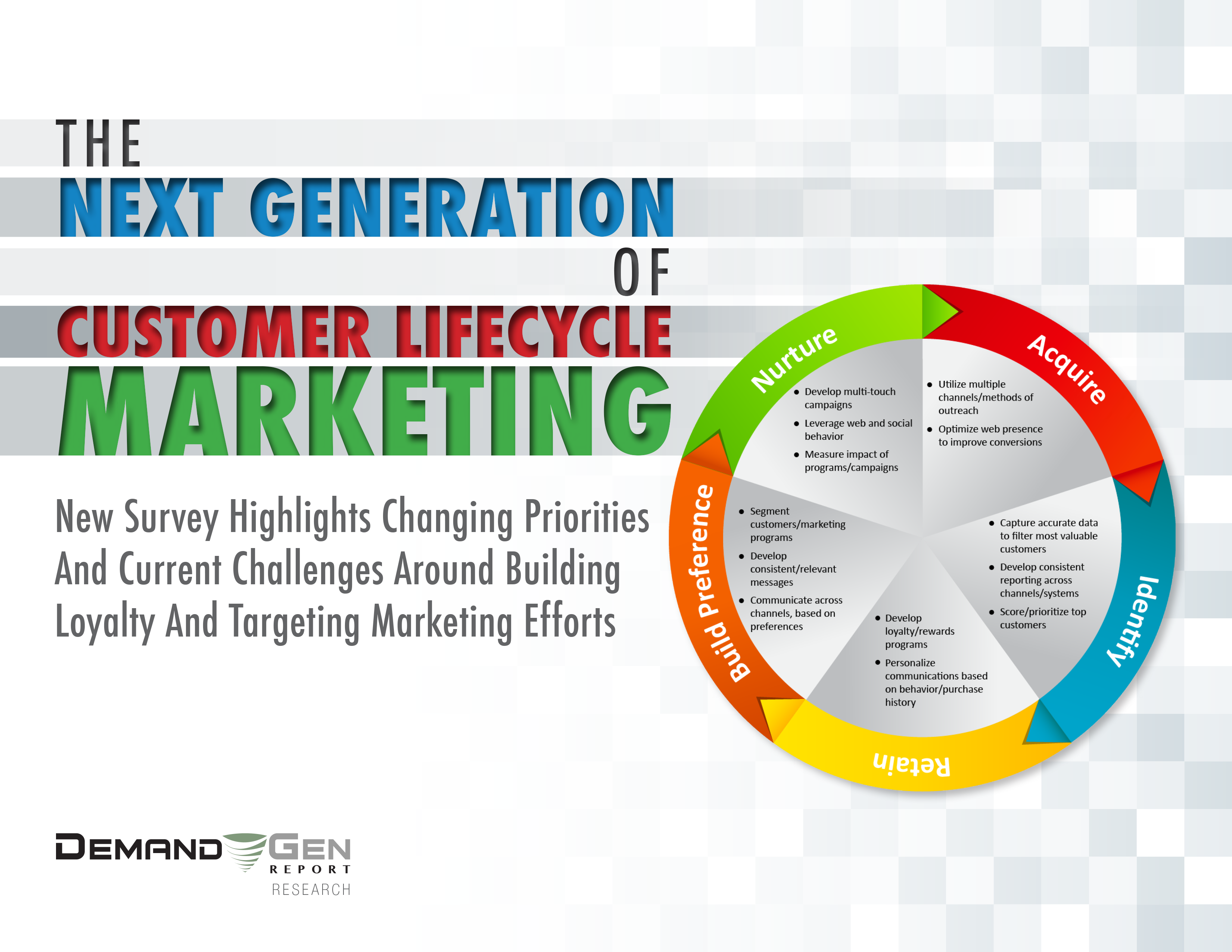 Download this exclusive new survey, which breaks down the priorities and challenges around customer lifecycle marketing, for both B2B and B2C brands. The report looks specifically at the growing focus on loyalty, acquisition and tracking behavior and preferences across channels.
Solution Spotlight

Daddy Analytics from Daddy Donkey Labs tracks Google Adwords, allowing marketers to monitor their Salesforce web-to-leads against their marketing spend.
Features/Functionality
Daddy Analytics brings together Salesforce, web analytics and Google Adwords.
Read more...
Follow Us
DGR TV
Jim Meyer, Vice President, eTrigue Corp
Demanding Views
By Brian Hession, President and Founder, Oceanos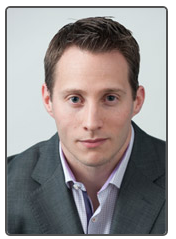 Competitive Intelligence: What you must know to be successful (Part 1 of 2)
Read more...
Industry Events
When? August 19-22
Where: Hynes Convention Center - 900 Boylston Street - Boston, MA
That's right, the INBOUND conference is a must-attend event for marketers worldwide to experience the inbound marketing movement by learning, watching, using, talking, and networking for four whole days in the heart of Boston's emerging tech scene.
Read more...

When: April 8-10, 2013.
Where: Hilton San Francisco Union Square - 333 O'Farrell St., San Francisco, CA.
No matter what time of year you visit San Francisco, you'll find plenty of things to see and do. San Francisco is home to world-class restaurants, breath-taking sites and beautiful scenery.
Tweet with us: #mus13
Read more...
Achieving Measurable Marketing Results Across The Enterprise
Date: June 26, 2012 Time: 8am - 12pm Where: MacArthur Park Restaurant in Palo Alto, CA
Read more...
September 4-5-6, Columbus Convention Center
Columbus, Ohio USA
Read more...
When: Tuesday, April 24 2012.
Where: The Times Center - 242 West 41st Street, New York, NY 10036
Read more...