DemandGen Reports
Wednesday, 15 February 2012 11:23

Left Brain DGA, a Silicon Valley-based demand generation agency, has acquired the marketing technology practice of Raab Associates for an undisclosed equity stake. As part of the acquisition, Raab Associate principal David Raab will take on the new title of VP Program Optimization at Left Brain DGA. In this role, Raab will assist in client relations and help maximize program effectiveness.
The acquisition of Raab Associates' marketing technology practice is the latest step in an aggressive expansion of high profile market experts in the marketing automation space for Left Brain. Last year, Left Brain added three experienced executives to its leadership team from Rubicon Marketing Group, including former CEO April Brown, as well as Kevin Provost and David Ward.
Read more...
Infographics
Monday, 13 February 2012 00:00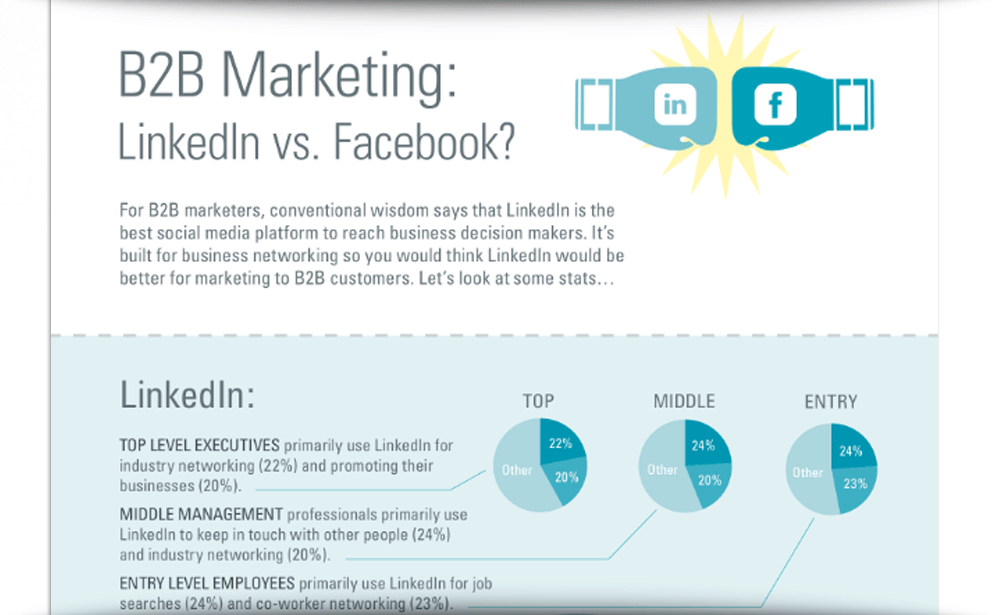 For many B2B organizations, Facebook is the "elephant in the room" that leaves marketers scratching their heads, while LinkedIn is simply "where it's at." This infographic breaks down how marketers utilize each social network to maximize prospect and customer engagement. In this week's DGR feature, we surveyed marketing automation vendors to find out what tools and functionality are on marketers' "Facebook wishlist."
Read more...
Feature Articles
Tuesday, 14 February 2012 10:30

By Matt McKenzie, Contributing Editor, DemandGen Report
Facebook's IPO filing, announced last week, will raise at least $5 billion and could value the company at more than $75 billion. It's an astonishing amount of money, reflecting Facebook's rapid growth and immense user base – as well as the site's growing clout as an advertising and marketing platform.
For many B2B marketers, however, Facebook remains an enigma. There's a consensus that companies need to establish a Facebook presence, but very little agreement on how or even why to engage with users. According to a Penton Marketing Services study, for example, 90% of B2B companies with a social media presence "actively participate" on Facebook, yet just 47% are satisfied with their social media strategy.
Read more...
DemandGen Reports
Friday, 10 February 2012 10:31

Rainmaker Systems yesterday announced the release of its cloud-based B2B e-Commerce solution, designed to help marketers drive increased online sales in a self-service fashion.
The Rainmaker B2B e-Commerce suite is focused on several key features to empower users with more control of their e-Commerce environment. These new features include the ability to change and update languages, payment types and currencies, in addition to advanced administration rights, such as the clients' ability to launch a new store, and offer clients ease of store administration, simplified ongoing maintenance and better reporting to technology companies focused on maximizing revenue through their online B2B store.
Read more...
DemandGen Reports
Wednesday, 08 February 2012 14:49

Manticore Technology announced the release of Manticore Winter 2012, the latest version of its marketing automation platform.
After finishing its sixth year serving the marketing automation category, with more than 150 customers using its platform, President Jeff Erramouspe described 2011 as a "low key" year, as the company focused primarily on product development.
 "We decided to pull back a little bit on marketing and sales to give ourselves the ability to refresh the product and dramatically increase our engineering and support capacity," he told DemandGen Report. "Now the plan is to increase our marketing and sales spend in 2012, and really go out with this new platform."
Read more...
<< Start < Prev 141 142 143

144

145 146 147 148 149 150 Next > End >>


Page 144 of 244
Demanding Views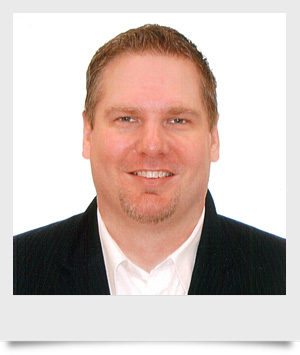 By Loren Padelford, EVP of Sales, Skura Corporation
Companies are now required to hone their sales and marketing efforts to the individual needs and interests of each prospect in order to provide positive customer experiences amid the cacophony of today's marketing-soaked landscape. After all, 81% of companies with strong customer experience competencies outperform their competition, according to Peppers & Rogers Group.
Getting the right content to the right people remains a challenge for B2B marketers, and yet, there are a number of best practices that can be applied to sales efforts and marketing content creation that, even if a prospect hasn't told you what their exact needs are, can improve your chances of delivering a responsive, and timely sales pitch that aligns with your prospect's needs.
Read more...
Bulletin Board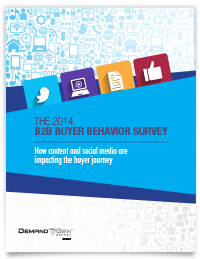 Demand Gen Report's 2014 B2B Buyer Behavior Survey provides insights into how B2B buyers make their decisions. Buyers are waiting longer to engage with sales, but they are more satisfied with the process than in years past. For an in-depth look at this research, download the report now!
Solution Spotlight

The KnowledgeTree content marketing app for Salesforce matches relevant content to leads and opportunities. The tool is designed to identify the most germane, current and effective content for each sales interaction with prospects.
Read more...
Follow Us
Industry Events
When: April 7 – 9, 2014
Where: San Francisco, CA
Join the Marketing Nation as over 3,500 of your peers, colleagues and thought leaders gather to celebrate Innovation in the Nation. Summit 2014 will provide an engaging experience to grow your expertise and network over two and a half days. Connect with ideas, marketers, and resources to help YOU achieve success faster!
Read more...
When: April 23 – 25, 2014
Where: Phoenix, AZ
#ICON14 is the eighth annual conference for small business, hosted by Infusionsoft. This 3-day event brings together the brightest minds in small business from around the world to learn, network and share best practices for success. The event provides everything from inspiring keynote speakers to hands-on Infusionsoft training, plus tips on lead generation, conversion and customer delight. Breakout sessions cover a range of topics like Infusionsoft product training, marketing strategy, social media, business management, automation, branding, copywriting, affiliate marketing and more.
Read more...
When: May 21 – 23, 2014
Where: Orlando, FL
The SiriusDecisions' annual Summit is a unique three-day conference where SiriusDecisions analysts and top sales and marketing leaders from Fortune 500 companies and major SMBs share how b-to-b organizations are solving critical issues that hinder predictable growth. Each year, the theme focuses on aspects of how sales and marketing can, and should, intersect.
Read more...