Feature Articles
Written by Amanda F. Batista
Tuesday, 07 February 2012 13:27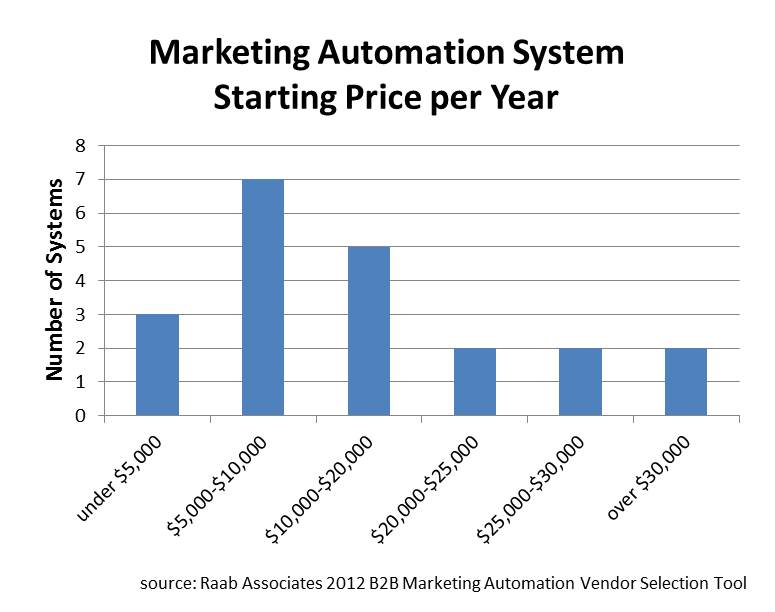 As interest in the marketing automation sector continues to increase, so do the competitive pressures for vendors to grab market share. Despite being a young, emerging category, there is already heated competition and pricing pressure, particularly at the lower end of the market.
Where most vendors had seen average deal sizes of approximately $1,500 per month, price points for marketing automation are now dipping below $500 per month in many cases. Some vendors are already feeling pressure on profits and there is a growing concern the value perception of the still emerging market could suffer from discounting.
Read more...
Infographics
Tuesday, 07 February 2012 12:15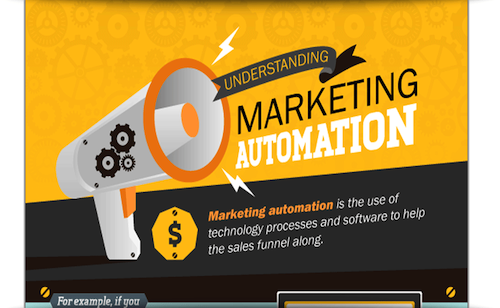 While the marketing automation industry has seen rapid, steady adoption over the last two years, industry experts point to a lack of process-based insight as a reason why marketers are not realizing the full value of their investments. This infographic highlights the evolution of marketing automation, as well as some of the key challenges and barriers to success. Additionally, the content explores the best ways to utilize automation to maximize efficiency and enhance prospect and customer communications.
Read more...
DemandGen Reports
Friday, 03 February 2012 14:47

B2B research and advisory firm SiriusDecisions today reported the appointment of Steve Gershik as Vice President of Marketing. News of the company addition comes on the heels of after another year of record growth for the firm.
Gershik, an award-winning business marketer, will be assuming responsibility for SiriusDecisions' product marketing, demand generation and corporate communications functions, as well as overseeing marketing operations and driving corporate strategy.
Read more...
DemandGen Reports
Thursday, 02 February 2012 14:22

After coming off a disappointing fourth quarter, Harte-Hanks executives say the company is poised for faster growth heading into 2012 – including a series of efforts that have expanded the company's position in the B2B marketing and demand generation space.
For the fourth quarter, the company reported operating revenue of just under $225 million, or a 4.8% decline from a year before. For the year overall, Harte-Hanks reported operating revenue of about $851 million, or about a 1% decrease from its 2010 total revenue.
"While there were many bright spots in 2011, we are not satisfied with our profit performance," said Larry Franklin, Chairman, President & CEO, Harte-Hanks. Franklin also noted, however, that restructuring efforts during 2011 impacted the company's revenue and income, yet the changes also poised the company for faster growth during the coming year.
Read more...
Feature Articles
Written by Amanda F. Batista
Tuesday, 31 January 2012 15:17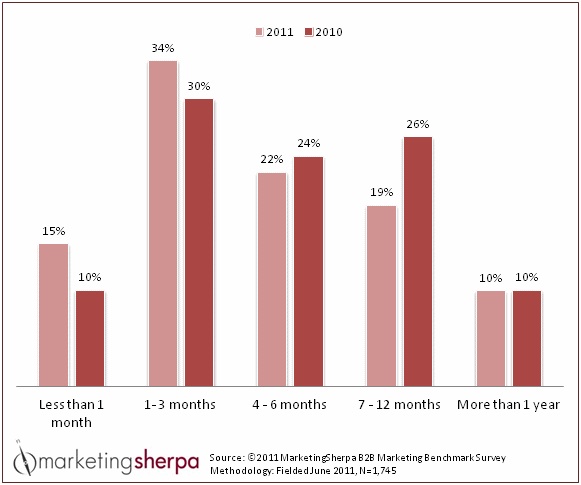 2011 was something of a tipping point year for B2B marketers. Connecting with prospects on a growing list of mobile devices and across social media platforms were just a few of the challenges added to the list of traditional campaign initiatives.
In an effort to uncover some of the secret sauce that helped leading B2B organizations fuel efficiency and growth last year, DemandGen Report surveyed more than a dozen demand generation experts to find out "what's working" and why.
As marketers focus deeper on the funnel and look to impact the revenue cycle, there was more of a focus on the tactics and strategies that helped to convert qualified leads into opportunities, as well as new content formats that helped to break through with today's time- and attention-starved buyers. Additionally, marketers are increasingly turning toward marketing tactics centered on social, inbound, integration and data management to maximize campaigns initiatives.
Read more...
<< Start < Prev 141 142 143

144

145 146 147 148 149 150 Next > End >>


Page 144 of 243
Demanding Views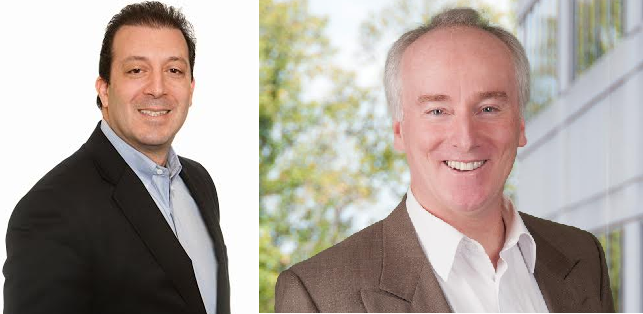 By Jeff Pedowitz and Kevin Joyce, The Pedowitz Group
In the latter part of the 19th century John Wanamaker, the father of modern advertising, is reputed to have said "Half the money I spend on advertising is wasted; the trouble is I don't know which half." Imagine you could demonstrate and manage the impact of marketing on revenue? Imagine you knew which half of your budget was well spent?
For a B2B company with sales cycles of more than six months this may still not be easy. Notice we are not talking about a labor of Sisyphus, pursuing marketing ROI on a single marketing initiative.
Read more...
Bulletin Board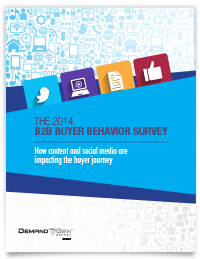 Demand Gen Report's 2014 B2B Buyer Behavior Survey provides insights into how B2B buyers make their decisions. Buyers are waiting longer to engage with sales, but they are more satisfied with the process than in years past. For an in-depth look at this research, download the report now!
Solution Spotlight

The Infusionsoft Small Business Sales and Marketing Scorecard analyzes a business's current sales and marketing processes and provides customized recommendations to improve effectiveness and boost sales.
Read more...
Follow Us
Industry Events
When: April 7 – 9, 2014
Where: San Francisco, CA
Join the Marketing Nation as over 3,500 of your peers, colleagues and thought leaders gather to celebrate Innovation in the Nation. Summit 2014 will provide an engaging experience to grow your expertise and network over two and a half days. Connect with ideas, marketers, and resources to help YOU achieve success faster!
Read more...
When: April 23 – 25, 2014
Where: Phoenix, AZ
#ICON14 is the eighth annual conference for small business, hosted by Infusionsoft. This 3-day event brings together the brightest minds in small business from around the world to learn, network and share best practices for success. The event provides everything from inspiring keynote speakers to hands-on Infusionsoft training, plus tips on lead generation, conversion and customer delight. Breakout sessions cover a range of topics like Infusionsoft product training, marketing strategy, social media, business management, automation, branding, copywriting, affiliate marketing and more.
Read more...
When: May 21 – 23, 2014
Where: Orlando, FL
The SiriusDecisions' annual Summit is a unique three-day conference where SiriusDecisions analysts and top sales and marketing leaders from Fortune 500 companies and major SMBs share how b-to-b organizations are solving critical issues that hinder predictable growth. Each year, the theme focuses on aspects of how sales and marketing can, and should, intersect.
Read more...