Feature Articles
Written by Andrew Gaffney
Tuesday, 05 January 2010 12:45
If the world is flat, as author Thomas Friedman has suggested, it should come as little surprise that the adoption of demand generation best practices and processes are spreading across the globe. Both SiriusDecisions and The Annuitas Group rang in the New Year by announcing plans to open European offices.
SiriusDecisions, a leading source for BtoB sales and marketing best practice rearch and data, will be opening an office in the London metropolitan area, in recognition of "the considerable focus and attention the international markets are giving to the need for demand creation effectiveness," according to Rich Eldh, Managing Director and Co-Founder.
Read more...
Feature Articles
Written by DG Report
Wednesday, 30 December 2009 17:56
As 2009 comes to a close, I want to thank you for your continued support and interest in DemandGen Report. This has been a challenging year for marketers as budgets were slashed and buyers became even more fickle. Fortunately, many new tools and tactics emerged to help marketers read and respond to the changing behavior of BtoB buyers.
As always, we welcome your feedback on our content and encourage suggestions for editorial topics in 2010. In order to keep pace with the changing environment, we are committed to reporting on the latest BtoB sales and marketing trends, solutions and touchpoints to provide cutting edge content to our readers.
For this year-end edition of DemandGen Report, we have compiled a special edition of the top 10 most read stories of 2009. Thanks again for your continued support. All the best for a happy and successful new year.
Read more...
Feature Articles
Written by Amanda F. Batista
Tuesday, 22 December 2009 10:48
The first consideration for new adopters of marketing automation platforms is making sure the solution can easily integrate with their existing CRM systems. However, as new users are getting more sophisticated with their processes and programs, industry insiders are stressing the nuances of the integration process, which can play a significant role in the success or failure of a rollout.
Read more...
DemandGen Reports
Written by DG Report
Tuesday, 22 December 2009 10:35
Forrester Research recently released its Cross-Channel Campaign Management Wave Report, the research firm's first evaluation of cross-channel campaign management (CCCM). With the goal of spotlighting how vendors "support marketers in program management, multichannel execution, cross-channel decision management, optimization, measurement, and analytics," the report selected the top 11 vendors in CCCM capabilities.
Read more...
DemandGen Reports
Monday, 14 December 2009 00:00
Eloqua, announced the availability of its new Social Sharing and Reporting toolset. The product is designed to allow marketers to harness the power of the social Web by pulling online conversations into their promotions, empower prospects and followers to share marketing content with social networks such as Twitter, Facebook and LinkedIn, and track inbound traffic from blogs and social networks.
Read more...
<< Start < Prev 141 142 143

144

145 146 147 148 149 150 Next > End >>


Page 144 of 177
Bulletin Board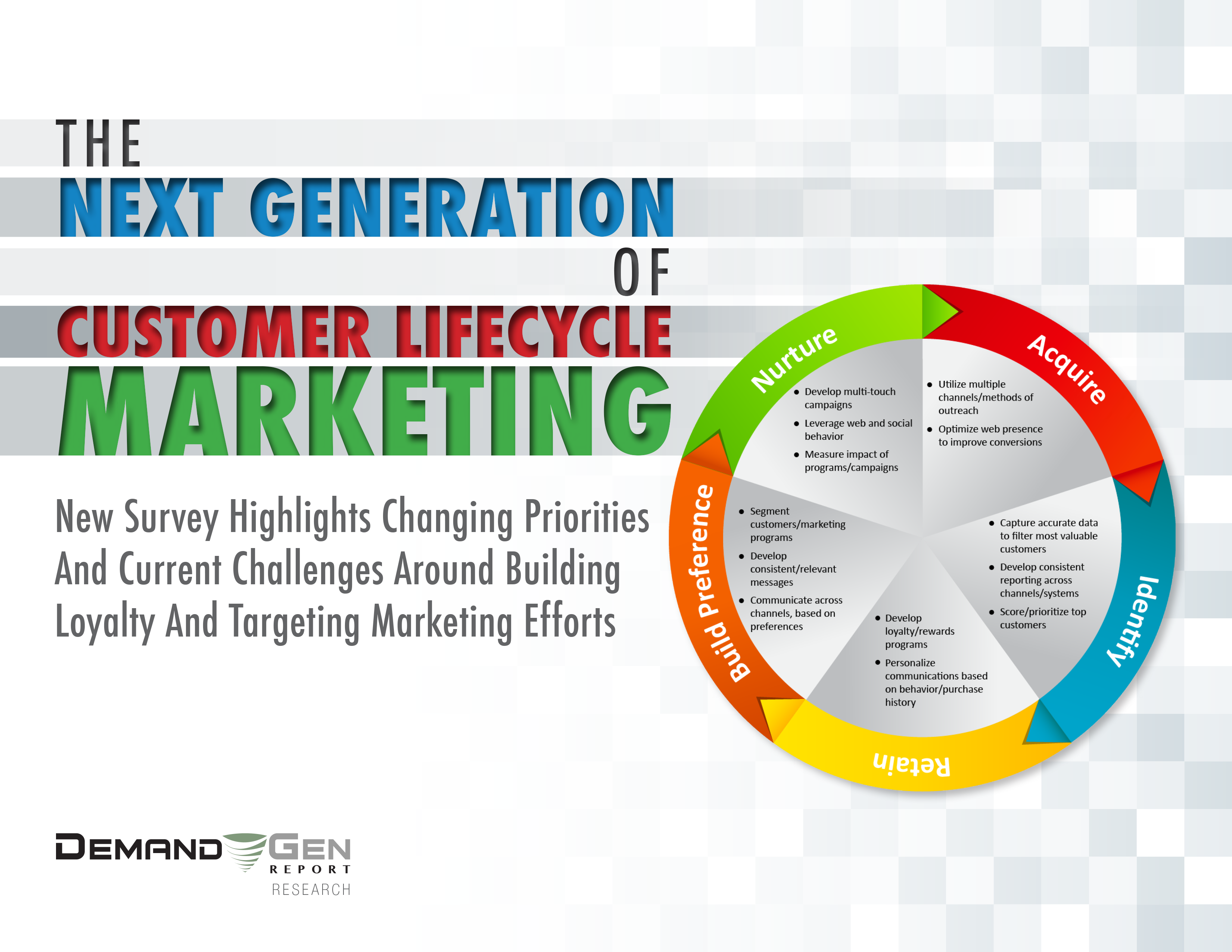 Download this exclusive new survey, which breaks down the priorities and challenges around customer lifecycle marketing, for both B2B and B2C brands. The report looks specifically at the growing focus on loyalty, acquisition and tracking behavior and preferences across channels.
Solution Spotlight

LeadValu's Lead Retrieval app connects LeadValu's Lead Retrieval system to Salesforce to provide contact and lead information during trade shows and other events.
Read more...
Follow Us
DGR TV
Jim Meyer, Vice President, eTrigue Corp
Demanding Views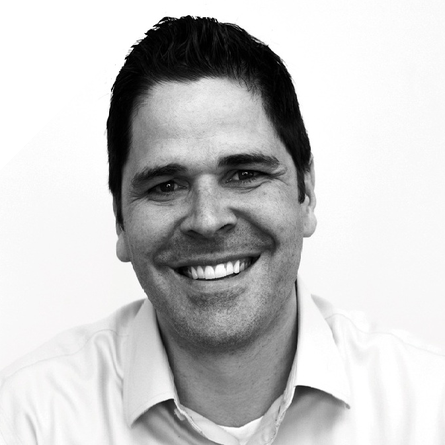 By Brian Reilly, VP of Marketing Automation Services, Harte-Hanks
CMOs have a lot on their plates. One thing that's most often top-of-mind is marketing automation. The overriding consideration is ensuring that marketing automation is a good investment both for the organization and its stakeholders. To help keep the focus on what's most critical, I suggest breaking the umbrella concept of marketing automation into these very familiar areas: process, resource management and technology.
Read more...
Industry Events
When? August 19-22
Where: Hynes Convention Center - 900 Boylston Street - Boston, MA
That's right, the INBOUND conference is a must-attend event for marketers worldwide to experience the inbound marketing movement by learning, watching, using, talking, and networking for four whole days in the heart of Boston's emerging tech scene.
Read more...

When: April 8-10, 2013.
Where: Hilton San Francisco Union Square - 333 O'Farrell St., San Francisco, CA.
No matter what time of year you visit San Francisco, you'll find plenty of things to see and do. San Francisco is home to world-class restaurants, breath-taking sites and beautiful scenery.
Tweet with us: #mus13
Read more...
Achieving Measurable Marketing Results Across The Enterprise
Date: June 26, 2012 Time: 8am - 12pm Where: MacArthur Park Restaurant in Palo Alto, CA
Read more...
September 4-5-6, Columbus Convention Center
Columbus, Ohio USA
Read more...
When: Tuesday, April 24 2012.
Where: The Times Center - 242 West 41st Street, New York, NY 10036
Read more...