Solution Spotlight
Saturday, 01 December 2012 09:00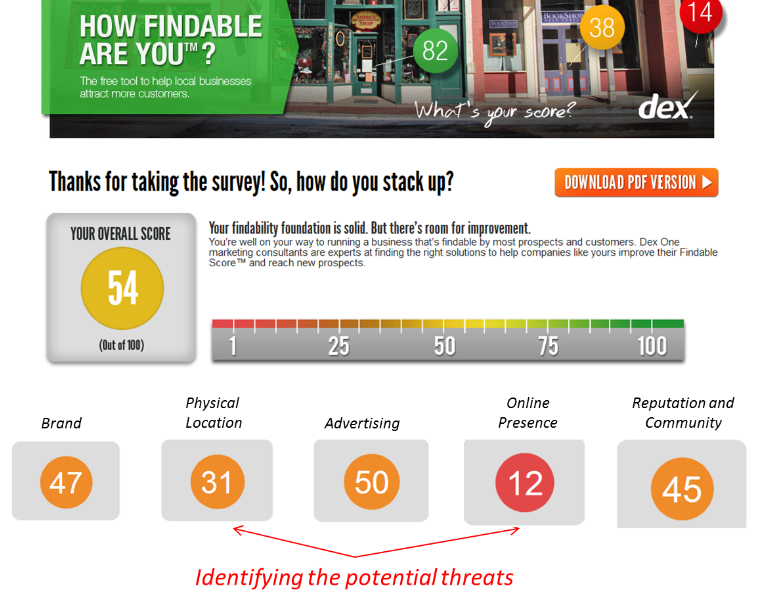 Bulldog Solutions' RevenueForce system is a holistic approach to marketing campaign architecture, design and execution. RevenueForce incorporates audience acquisition, buyer insight assessments, solution nurturing and sales enablement into a highly focused campaign aligned to unique buyer issues.
Read more...
Content Strategies
Written by Alicia Fiorletta
Thursday, 29 November 2012 09:00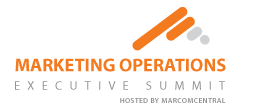 Personalized content, closed loop reporting, process automation and other topics surrounding marketing operations will come into focus during the inaugural Marketing Operations Executive Summit. The two-day event was developed by MarcomCentral, a marketing asset management and distributed marketing solution by PTI Marketing Technologies Inc.
Read more...
Industry News
Thursday, 29 November 2012 09:41

Yesmail, an Infogroup company which powers intelligence customer interactions, released a set of new platform capabilities as part of its product strategy to help marketers deliver optimized email campaigns.
In addition, Yesmail announced the launch of three new email marketing solutions:
Read more...
Rich Media
Wednesday, 28 November 2012 12:36
Over the past few years, the now-famous TEDTalks series has included a number of episodes worth watching if you're a B2B marketer. Here's one of the very best: a 2009 talk from Seth Godin that links modern marketing success to some of our oldest and most powerful social customs.
Content Strategies
Written by John Gaffney
Wednesday, 28 November 2012 11:40

The latest results from a Lenskold Group marketing automation effectiveness study found 87% of marketers were less than very satisfied with the level of effectiveness from their campaigns.
The common causes cited by responses to the Lenskold Group study included a lack of:
Read more...
<< Start < Prev 141 142 143

144

145 146 147 148 149 150 Next > End >>


Page 144 of 286
Demanding Views
By Jamie Grenney, VP of Marketing, Infer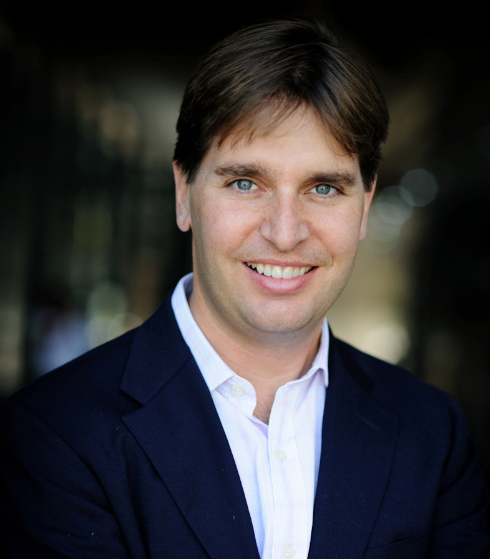 It's no secret that marketers who embrace data and use it to optimize their programs are able to innovate faster. I've had the pleasure of talking with many of these forward-thinking marketing experts, and compiled the following list of seven ways they're incorporating not just data, but powerful predictive intelligence, into demand generation campaigns:
Read more...
Bulletin Board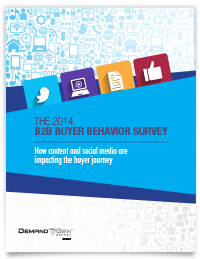 Demand Gen Report's 2014 B2B Buyer Behavior Survey provides insights into how B2B buyers make their decisions. Buyers are waiting longer to engage with sales, but they are more satisfied with the process than in years past. For an in-depth look at this research, download the report now!
Solution Spotlight

ZoomInfo Pro is a prospecting tool designed to help sales teams save time searching for leads, and spend more time selling to the right target audience with the highest chance to close.
Read more...
Follow Us
Industry Events
When: February 16 - 18, 2015
Where: Scottsdale, AZ
The B2B Content2Conversion Conference brings together the top thought leaders and practitioners in both content and demand generation. The combined agenda provides real-world case study examples, as well as actionable takeaways on how marketers can better target, engage and convert prospects into customers. Taking place in Scottsdale, Arizona, the B2B Content2Conversion Conference provides you with a playbook to optimize your 2015 marketing plans.
Read more...
When: February 23 – 26, 2015
Where: Las Vegas, NV
Discover how-to details and strategies for fast, measurable digital marketing success. All of it is real-world experience grounded in rigorous research and taught by successful marketers who face your same challenges. Learn how to make your email campaigns — and your career — more successful than ever and do it within a world-class venue. It's no wonder leading organizations consider Email Summit a priority investment year after year.
Read more...