DemandGen Reports
Written by DG Report
Monday, 23 May 2011 15:18
One month after filing an IPO that raised closed to $80 million, Responsys announced first quarter revenues were up 56% to $30.1 million, from $19.4 million in the same period last year.
The provider of email and cross-channel marketing solutions saw significant gains from its professional services division, with revenue for the first quarter of 2011 reaching $9.2 million, up 102% from $4.5 million in the first quarter of 2010.
Subscription revenue for the first quarter of 2011 was $21.0 million, up 41% from $14.9 million in the first quarter of 2010.
Read more...
DemandGen Reports
Written by DG Report
Friday, 20 May 2011 09:21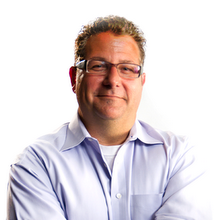 DemandGen Report Editor Andrew Gaffney caught up with Tom Pisello, Founder of Alinean and Author of the ROI Guy Blog at the SiriusDecisions Summit May 4-6, 2011 in San Francisco, which drew a crowd of more than 1,000 sales and marketing professionals. Pisello shared some of the key takeaways from the Summit, including the increased focus on sales enablement solutions and strategies.
Noting the critical need for BtoB marketing and sales team to nurture the problem of "frugalnomics," or more empowered, skeptical buyers, Pisello shared details about Alinean's interactive tools designed to move buyers through the buying cycle. To speak to the new breed of BtoB buyers, Alinean offers interactive white papers, diagnostic assessment tools and ROI benefit calculators to help organizations deliver relevant, engagement offers throughout the buying cycle.
DemandGen Reports
Wednesday, 18 May 2011 12:47

Channelinsight, a provider of cloud-based channel management solutions, announced a channel sales management suite in the cloud. The Channelinsight application suite is designed to enable organizations to effectively increase channel sales, optimize channel inventory, maximize return on incentive programs and meet compliance requirements. Channelinsight customers include: Fairchild Semiconductor, nVidia, Brocade, Enterasys Networks and Data Robotics.
Channel sales bring a set of challenges that those in direct sales don't face.  Across a range of critical metrics, an average of 2% to 4% gain in gross margin from reduced leakage is associated with price erosion and overpayment of channel price incentives, according to research from The Yankee Group. To provide necessary visibility into channel sales and inventory data, Channelinsight tracks every partner and every end-customer in each transaction.
Read more...
Feature Articles
Written by DG Report
Tuesday, 17 May 2011 10:33
The new technologies and processes being implemented by leading BtoB companies means marketing and sales are more reliant than ever on content. However, in one of the closing keynote sessions at the recent SiriusDecisions Summit, Jay Gaines, Service Director for Demand Creation Strategies at SiriusDecisions, pointed out that most BtoB companies are lacking accountability, strategy and measurement when it comes to content.
"If content is king, then people treat that king pretty badly," Gaines said during a session titled, Content: The Heart of Effective Demand Creation. Illustrating his point, Gaines conducted a poll of the audience that found 76% of attendees cited content as critical to their demand creation efforts. However, responding to a follow-up question, 41% of attendees said lack of budget and resources or the lack of a content strategy provided significant hurdles to their efforts.
Read more...
DemandGen Reports
Written by DG Report
Monday, 16 May 2011 15:39
SiriusDecisions presented its Fifth Annual Return on Integration (ROI) Awards. during its 2011 Summit, held May 4-6 in Scottsdale, AZ, and this year's winnners included F5 Networks, Iron Mountain and Kronos Inc.
Recognizing superior sales and marketing alignment performance, the awards The honorees were selected from organizations SiriusDecisions has observed implementing winning strategies by applying innovative sales and marketing integration practices to maximize topline growth.
Read more...
<< Start < Prev 141 142 143

144

145 146 147 148 149 150 Next > End >>


Page 144 of 215
Bulletin Board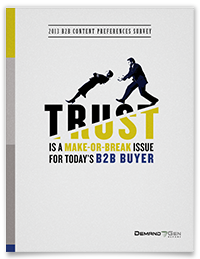 Download Demand Gen Report's 2013 Content Preferences Survey for the latest research on the content that matters most to B2B buyers.
Solution Spotlight

Response Wise for Salesforce adds functions such as email marketing, unlimited sending, robust campaign reporting and more to Salesforce.
Read more...
Follow Us
Demanding Views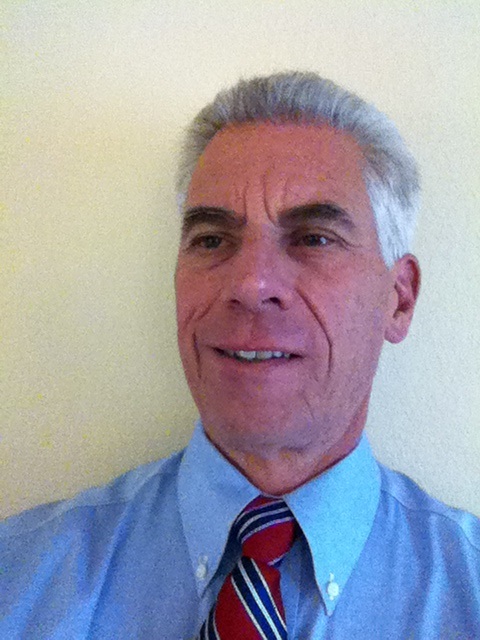 By Hugo Bader, Director Of Business Development, DialAmerica
Answering a seemingly simple question — what is a lead? — is in actuality one of the more challenging aspects of marketing and sales. Finding a common definition of how to classify new business among different companies is nearly impossible, and what consistently surprises me is how much the definitions vary within any single organization.
Read more...
Industry Events
When? August 19-22
Where? Hynes Convention Center - 900 Boylston Street - Boston, MA
That's right, the INBOUND conference is a must-attend event for marketers worldwide to experience the inbound marketing movement by learning, watching, using, talking, and networking for four whole days in the heart of Boston's emerging tech scene.
Read more...

When: April 8-10, 2013.
Where: Hilton San Francisco Union Square - 333 O'Farrell St., San Francisco, CA.
No matter what time of year you visit San Francisco, you'll find plenty of things to see and do. San Francisco is home to world-class restaurants, breath-taking sites and beautiful scenery.
Tweet with us: #mus13
Read more...
Achieving Measurable Marketing Results Across The Enterprise
Date: June 26, 2012 Time: 8am - 12pm Where: MacArthur Park Restaurant in Palo Alto, CA
Read more...
September 4-5-6, Columbus Convention Center
Columbus, Ohio USA
Read more...