Industry News
Friday, 02 November 2012 09:37

TrendSpottr, Salesforce.com Unveil Analytics Integration
TrendSpottr, a provider of predictive analytics services, announced a partnership with Salesforce.com.
According to TrendSpottr, its real-time predictive analytics will now be available through the Salesforce Marketing Cloud; customers will access their analytics through either the Radian6 or Salesforce Marketing Cloud Dashboard.
TrendSpottr allows sales and marketing professionals to identify top trending links, hashtags and users from customers' topic profiles. It can also expand shortened links to reveal source domain and domain URLs, and it provides time-segmented analysis of top social media trends.
Read more...
Industry News
Friday, 02 November 2012 08:49

There's no need to build the case for cross-channel marketing because it's already top of mind for a majority of marketers. But cross-channel initiatives still face challenges, including budget constraints, lack of technical expertise and staffing.

A commissioned study, "The Key To Successful Cross-Channel Marketing," conducted by Forrester Consulting on behalf of ExactTarget, highlights how marketers are preparing for cross-channel marketing. The greatest challenges, according to the report, are understanding customer behavior and managing multichannel execution.
Read more...
Social & Mobile
Thursday, 01 November 2012 09:52

SAP on Wednesday made a series of announcements intended to establish the company as a major player in the enterprise social software space – and to step up its game against Salesforce.com
The key announcement was the release of a new platform, SAP Jam, which combines elements of SAP's existing Jam enterprise social network and StreamWork collaboration software.
Read more...
Data Management
Written by John Gaffney
Wednesday, 31 October 2012 10:03

More than ever before, the U.S. job market is in a state of flux. More people are changing jobs with greater frequency; in August, 2011, for example, 3.1 million people changed jobs. By August, 2012, 4.3 million people per month were changing jobs.
For B2B marketers this is more than an interesting employment trend. It's proof that their own databases – full of names, contact information, job titles and other key records – can be increasingly difficult to keep accurate and up to date.
Read more...
Rich Media
Wednesday, 31 October 2012 12:55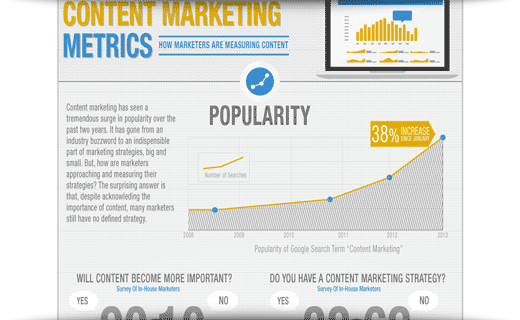 Content marketing is now a mainstream activity for most B2B firms. Even as they rush to take advantage of content as a demand generation tool, however, these companies often miss an important piece of the puzzle: metrics.
This week's infographic, which comes courtesy of Pardot, looks at the key business objectives associated with content marketing, what marketers measure with their content campaigns, and how to categorize the most commonly used metrics. It's a good starting point for companies that want to take a more strategic approach to their own content marketing activities.
View full infographic »
<< Start < Prev 141 142 143

144

145 146 147 148 149 150 Next > End >>


Page 144 of 281
Demanding Views
By Bonnie Crater, CEO, Full Circle CRM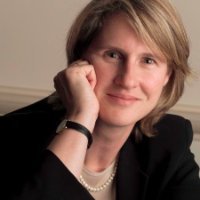 Measuring marketing and its impact on revenue is a hot topic these days but making an investment for change in organizations can sometimes be challenging. More specifically, there are usually three types of reasons we make changes in business — personal reasons, strategic reasons, and financial reasons.
Read more...
Bulletin Board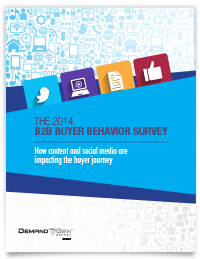 Demand Gen Report's 2014 B2B Buyer Behavior Survey provides insights into how B2B buyers make their decisions. Buyers are waiting longer to engage with sales, but they are more satisfied with the process than in years past. For an in-depth look at this research, download the report now!
Solution Spotlight

Little Bird is a social intelligence solution designed to build social influence that ultimately drives business growth.
Read more...
Follow Us
Industry Events
When: November 11 – 13, 2014
Where: Raleigh, NC
Internet Summit is a premier digital strategies forum with a goal of educating and promoting forward thinking and thought leadership on topics related to internet business and marketing. Attendees come from a broad range of organizations including National Brands, Agencies, Technology Companies, Media, B2B Providers, Associations & Nonprofits and Startups.
Read more...
When: February 16 - 18, 2015
Where: Scottsdale, AZ
The B2B Content2Conversion Conference brings together the top thought leaders and practitioners in both content and demand generation. The combined agenda provides real-world case study examples, as well as actionable takeaways on how marketers can better target, engage and convert prospects into customers. Taking place in Scottsdale, Arizona, the B2B Content2Conversion Conference provides you with a playbook to optimize your 2015 marketing plans.
Read more...
When: February 23 – 26, 2015
Where: Las Vegas, NV
Discover how-to details and strategies for fast, measurable digital marketing success. All of it is real-world experience grounded in rigorous research and taught by successful marketers who face your same challenges. Learn how to make your email campaigns — and your career — more successful than ever and do it within a world-class venue. It's no wonder leading organizations consider Email Summit a priority investment year after year.
Read more...