Industry News
Tuesday, 03 July 2012 08:48
In a world of digitally-empowered buyers equipped with the information and tools to make more informed purchase decisions, B2B organizations must rise to the challenge of interacting with customers in meaningful ways – and doing so across a constantly growing number of channels.
For sales and marketing teams, the name of the game here is alignment: Working towards the same goals, pursuing the same customer-facing strategies and measuring their progress against the same metrics. It's also more important than ever to provide content that speaks to buyer pain points, builds trust and keeps customers engaged.
Read more...
Rich Media
Tuesday, 03 July 2012 08:27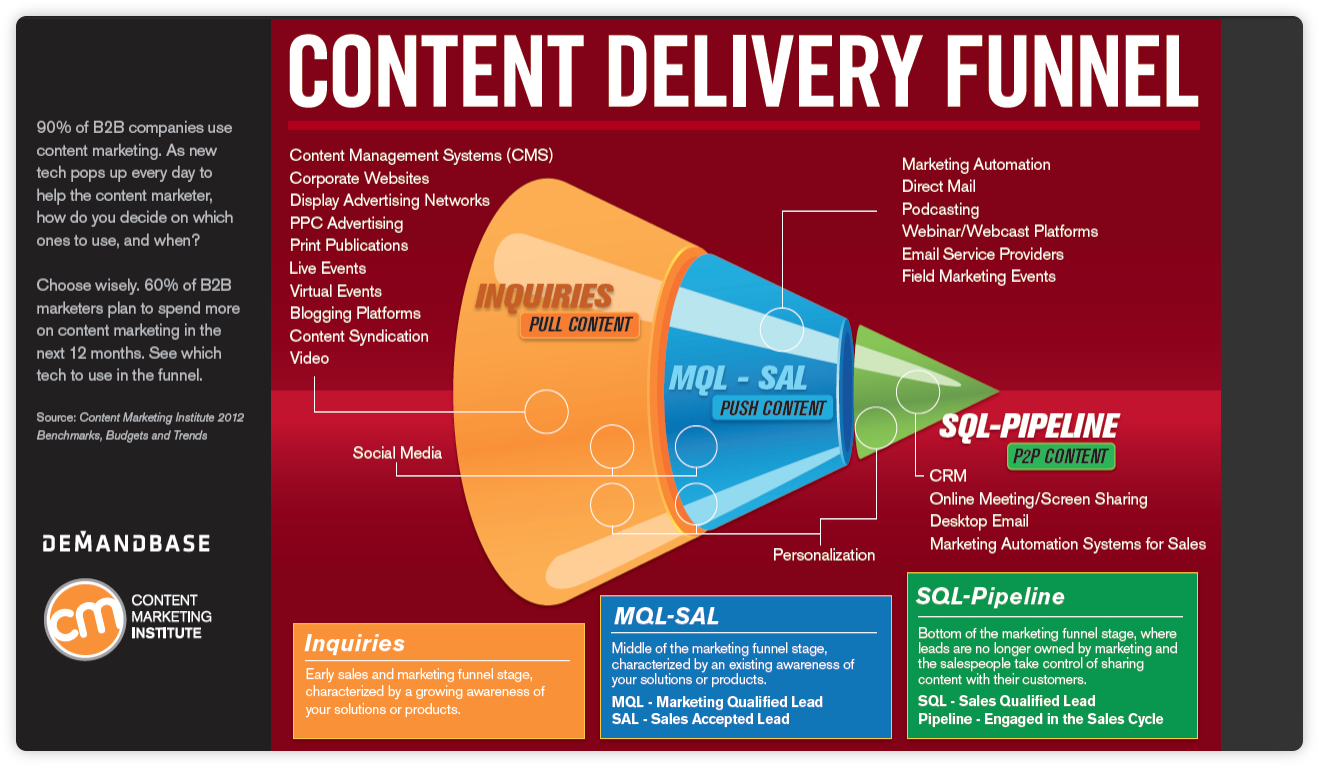 The following infographic comes courtesy of the Content Marketing Institute(CMI) and Demandbase. It's a perfect introduction to content marketing for companies that are just coming to grips with the concept. There are so many content options available to marketers today, and it's often difficult to visualize the ideal role each content type plays in the typical sales/marketing funnel.
Read more...
Content Strategies
Thursday, 28 June 2012 08:20

According to a recent survey, a vast majority of salespeople and marketers feel their demand generation campaigns are insufficient when it comes to helping them achieve selling success. In fact, 80% of respondents described their demand generation campaigns are ineffective or semi-ineffective, while only 20% felt they were fully effective.
Corporate Visions, Inc., a provider of sales and marketing messaging solutions conducted its second quarter survey on demand generation, which polled more than 440 B2B sales and marketing professionals globally.
Read more...
Industry News
Wednesday, 27 June 2012 12:11
Pardot announced a new relationship with Dell that will use Dell Cloud Business Applications to deliver its marketing automation software. The partnership is aimed at helping SMB companies use automation to create marketing programs that they can track and measure.  
The Dell marketing automation solution offers services designed to get marketing organizations up and running quickly. It includes services for setting up email campaigns, developing web site forms and integrating Google AdWords and CRM systems. The Pardot package will include implementation services that are designed to speed adoption and time to value.
Read more...
Revenue Strategies
Tuesday, 26 June 2012 00:00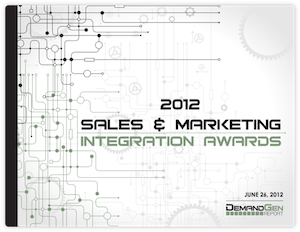 While B2B organizations have traditionally focused on mapping marketing automation to CRM systems, business success today hinges on the integration of many different tools and platforms. 
The 2012 Sales And Marketing Integration Awards highlight real-world organizational challenges, where companies dealt with extremely complex technology  integrations, such as: New marketing automation solutions with existing salesforce.com environments; migrating from legacy CRM and data sources; and rolling out additional integrations for everything from Microsoft Outlook to the latest web conferencing platforms.
The Awards report recognizes the winners' ability to establish systematic, repeatable processes for success with definitions and blueprints to optimize their internal operations; and to create improved conversion rates deeper in the funnel with targeted and relevant content.
Read more...
<< Start < Prev 141 142 143

144

145 146 147 148 149 150 Next > End >>


Page 144 of 263
Demanding Views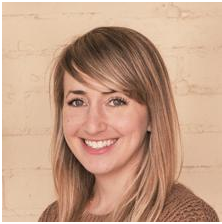 By Hayley Mullen, Content and Community Manager, Uberflip
I'm tempted to start by calling marketing automation the "hot new trend," but "trend" implies something fleeting — and believe me, marketing automation isn't going anywhere. Rather, more companies are realizing the need for marketing automation as part of their strategy, especially as content/inbound marketing replaces traditional in-your-face marketing.
If you're new to marketing automation, the term can be misleading — automated means less work, right? Well, yes and no. A marketing automation platform will handle much of the grunt work, streamline existing processes, and provide the kind of insight into your audience that would take hours to dig up if done manually. But it's not meant to take over your marketing for you. It's meant to cut down on production time and lay the foundation for better marketing. Making the most of that is up to you.
Read more...
Bulletin Board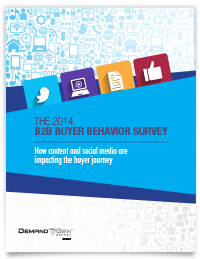 Demand Gen Report's 2014 B2B Buyer Behavior Survey provides insights into how B2B buyers make their decisions. Buyers are waiting longer to engage with sales, but they are more satisfied with the process than in years past. For an in-depth look at this research, download the report now!
Solution Spotlight

Terminus is a platform that provides B2B marketers with a more holistic approach to targeting leads by incorporating display advertising into their marketing strategy.
Read more...
Follow Us
Industry Events
When: August 10 – 12, 2014
Where: New York, NY
This three day conference includes an exhibit hall with affiliates, merchants, vendors, and networks, as well as multiple tracks of educational sessions covering the latest trends and information from affiliate marketing experts.
Read more...
When: September 15 – 18, 2014
Where: Boston, MA
INBOUND's purpose is to provide the inspiration, education, and connections you need to transform your business. This September, we will host thousands of marketing and sales professionals from almost every industry imaginable and from all corners of the globe at the Boston Convention & Exhibition Center. In 2013, we had 5,500 attendees from 35 countries, and we're excited to be bigger than ever this year.
Read more...
When: October 8 – 10, 2014
Where: Boston, MA
Are you armed and ready to meet the marketing challenges of today, tomorrow, and beyond? With technology and the way we live changing rapidly, B2B marketers have so many options and tools that it can be overwhelming. At the 2014 B2B Marketing Forum we will have inspirational speakers presenting on the hottest, smartest topics—giving you the knowledge you need to thrive in 2014, 2015 and beyond. Get ready to bullet-proof your marketing for the future and come out a modern marketing rock star!
Read more...