Industry News
Monday, 12 November 2012 10:19

Marketers are well aware of the impact of mobile applications. In fact, the worldwide online application market is expected to grow from close to $6.8 billion in 2010 to $25 billion by 2015. In addition, researchers predict the amount of mobile applications downloaded will reach 44 million by 2016, according to a Zendesk infographic.
Curata, a content curation company, announced the availability of its content curation mobile application during the company's fourth annual user conference. The mobile application enables Curata users to curate content through their mobile devices and is available on iTunes and the Android Market.
Read more...
Data Management
Written by Matthew S. McKenzie
Thursday, 08 November 2012 11:10

Eloqua CEO Joe Payne anchored his keynote at the company's 2012 user conference with a blast from the past – his past.
In the early 1990s, as a brand manager for Coca-Cola, Payne described a marketing organization driven by gut instinct rather than hard data. "The difference between then and now is my ability as a marketer to make decisions based on data," Payne said. "There's no better time to be a marketer than today."
Read more...
Rich Media
Thursday, 08 November 2012 10:36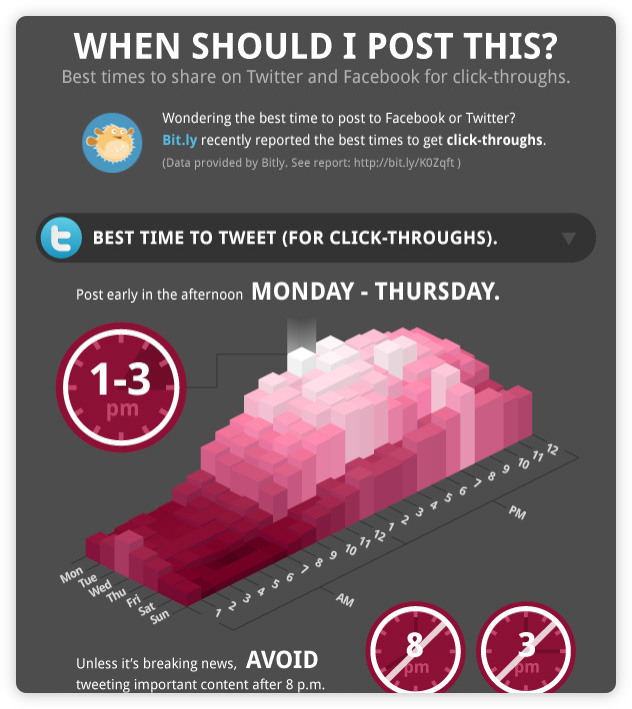 Wondering when your social media posts will generate the biggest bang for the (virtual) buck? This week's infographic, created by digital agency Raka using data from Bitly, offers a quick and very informative visual guide to timing your posts on Twitter and Facebook.
Read more...
Industry News
Wednesday, 07 November 2012 11:33

Kapost, a content marketing software provider, launched its Certified Agency Partner Program today during the 2012 Eloqua Experience conference.
The Kapost Certified Agency Partner Program was developed to help agencies become trained experts on the Kapost platform, enabling them to offer their clients content marketing services through the platform. Verticurl and Couch & Associates will be joining the program as charter members.
Read more...
Content Strategies
Tuesday, 06 November 2012 14:33

Content marketing is nothing new. Regardless of the type of content, the goals remain the same: inform, educate, engage and provide value to prospects.

A recent content marketing roundtable, sponsored by Bizo, highlighted different aspects of content marketing followed by executive viewpoints from panelists: Joe Chernov, VP of Marketing for Kivey; Ann Handley, Chief Content Officer at MarketingProfs; Matt Johnson, CMO of uTest; and Todd Wheatland, VP of Thought Leadership and Marketing for Kelly Services.
Read more...
<< Start < Prev 141 142 143

144

145 146 147 148 149 150 Next > End >>


Page 144 of 282
Demanding Views
By Eric Vidal, Director of Product Marketing, InterCall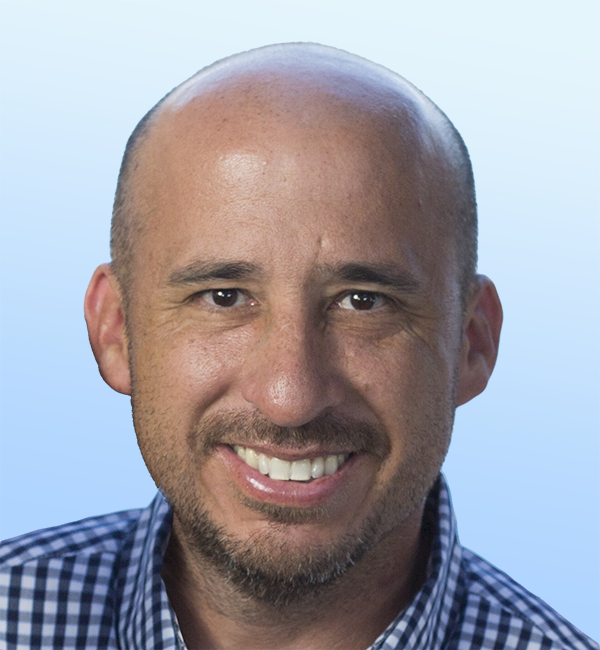 Many companies have turned to content marketing as an effective way to boost their search engine rankings, promote their products or services and connect with customers. But when producing original content, marketers should be mindful of a few practices that will discredit their web site and scare readers away. In the spirit of Halloween, here are three spooky content marketing practices to avoid.
Read more...
Bulletin Board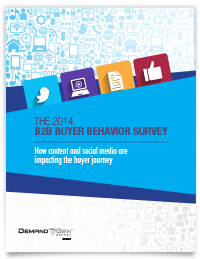 Demand Gen Report's 2014 B2B Buyer Behavior Survey provides insights into how B2B buyers make their decisions. Buyers are waiting longer to engage with sales, but they are more satisfied with the process than in years past. For an in-depth look at this research, download the report now!
Solution Spotlight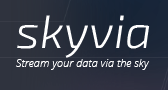 Skyvia is a cloud data integration service that is positioned to integrate a company's cloud-based CRM system with roughly 15 data sources.
Read more...
Follow Us
Industry Events
When: November 11 – 13, 2014
Where: Raleigh, NC
Internet Summit is a premier digital strategies forum with a goal of educating and promoting forward thinking and thought leadership on topics related to internet business and marketing. Attendees come from a broad range of organizations including National Brands, Agencies, Technology Companies, Media, B2B Providers, Associations & Nonprofits and Startups.
Read more...
When: February 16 - 18, 2015
Where: Scottsdale, AZ
The B2B Content2Conversion Conference brings together the top thought leaders and practitioners in both content and demand generation. The combined agenda provides real-world case study examples, as well as actionable takeaways on how marketers can better target, engage and convert prospects into customers. Taking place in Scottsdale, Arizona, the B2B Content2Conversion Conference provides you with a playbook to optimize your 2015 marketing plans.
Read more...
When: February 23 – 26, 2015
Where: Las Vegas, NV
Discover how-to details and strategies for fast, measurable digital marketing success. All of it is real-world experience grounded in rigorous research and taught by successful marketers who face your same challenges. Learn how to make your email campaigns — and your career — more successful than ever and do it within a world-class venue. It's no wonder leading organizations consider Email Summit a priority investment year after year.
Read more...