Social & Mobile
Thursday, 06 December 2012 10:12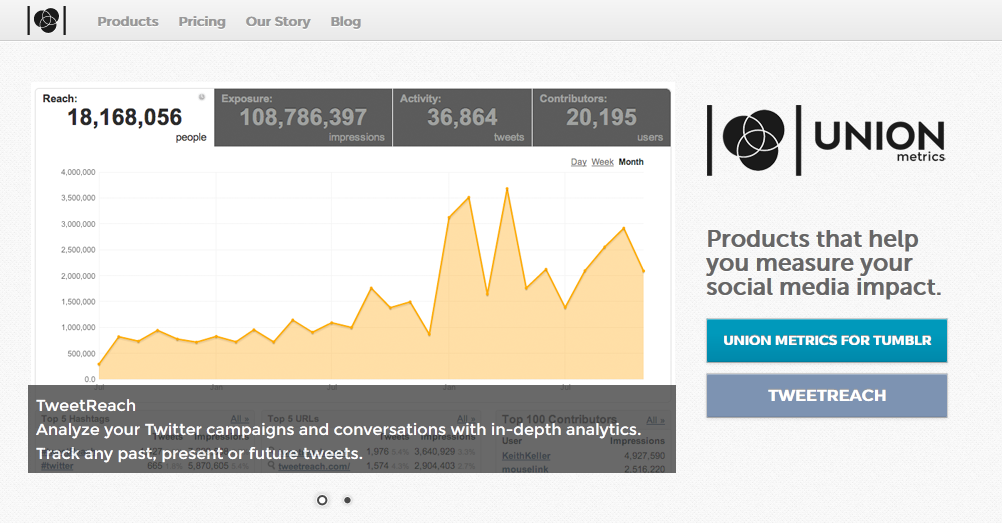 Union Metrics this week announced the general availability of its analytics platform for Tumblr and said that it has been named as Tumblr's preferred analytics provider.
The company says that its Tumblr analytics solution is geared towards measuring a company's audience characteristics and reach on the microblogging site, as well as for monitoring topics and conversations related to a specific brand.
Read more...
Industry News
Wednesday, 05 December 2012 13:05

Aprimo this week released an update to its integrated marketing management suite, including a number of new features aimed at improving usability and productivity.
Aprimo Marketing Studio 8.8 is being billed by the company as a "high productivity" version of its flagship integrated marketing management (IMM) offering. According to the company, the update includes dozens of enhancements that improve the efficiency and effectiveness of users' marketing campaigns.
Read more...
Industry News
Written by Owen McDonald, Contributing Editor
Tuesday, 04 December 2012 14:10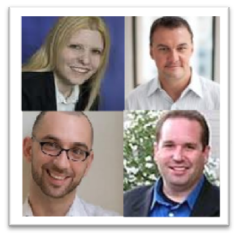 As the marketing automation industry matures, some of its most prominent players are moving on to new markets and new challenges. Demand Gen Report recently caught up with a few of these executives to discuss their new roles, including their use of content marketing strategies and the challenges of working in startup environments.
Read more...
Industry News
Tuesday, 04 December 2012 14:47

Marketing executives are increasingly confident about their organizations' business performance, according to a new study from the CMO Council. Yet many CMOs still see major room for improvement in their digital marketing capabilities.
The group's "State of Marketing 2012" report found that fewer than one in five CMOs think their teams excel at digital marketing. Nevertheless, an average of 27% of a company's marketing budget is now spent on digital initiatives, compared to 23% devoted to traditional marketing campaigns.
Read more...
Industry News
Monday, 03 December 2012 14:44

Drupal cloud hosting provider, Acquia, recently announced the company has completed a $30 million financing round. The investment, led by Investor Growth Capital, brings the total investment in the company to $68.5 million.
Participants in the funding round include Goldman Sachs, Accolade Partners and current investors North Bridge Venture Partners, Sigma Partners and Tenaya Capital. In addition, Jose Suarez of Investor Growth Capital has joined the Board of Directors at Acquia.
Read more...
<< Start < Prev 141 142 143

144

145 146 147 148 149 150 Next > End >>


Page 144 of 287
Demanding Views
By Sean Crowley, Director of Marketing, NetProspex

Chances are you're using content marketing to supplement your other marketing strategies. After all, content marketing costs 62% less than traditional marketing and generates about three times as many leads, according to an infographic from Demand Metric. Pretty impressive, I know.
But are you doing it right? Are you creating enough content and using the right distribution channels? Whether you're new to the game or just in need of little a refresher, below are some critical content marketing dos and don'ts, and links to other content marketing thought leaders on the topic:
Read more...
Bulletin Board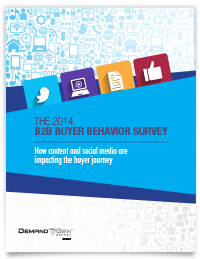 Demand Gen Report's 2014 B2B Buyer Behavior Survey provides insights into how B2B buyers make their decisions. Buyers are waiting longer to engage with sales, but they are more satisfied with the process than in years past. For an in-depth look at this research, download the report now!
Solution Spotlight

RingLead is a tool designed to analyze, remove, merge and prevent Salesforce duplicates, including leads, contacts and accounts.
Read more...
Follow Us
Industry Events
When: February 16 - 18, 2015
Where: Scottsdale, AZ
The B2B Content2Conversion Conference brings together the top thought leaders and practitioners in both content and demand generation. The combined agenda provides real-world case study examples, as well as actionable takeaways on how marketers can better target, engage and convert prospects into customers. Taking place in Scottsdale, Arizona, the B2B Content2Conversion Conference provides you with a playbook to optimize your 2015 marketing plans.
Read more...
When: February 23 – 26, 2015
Where: Las Vegas, NV
Discover how-to details and strategies for fast, measurable digital marketing success. All of it is real-world experience grounded in rigorous research and taught by successful marketers who face your same challenges. Learn how to make your email campaigns — and your career — more successful than ever and do it within a world-class venue. It's no wonder leading organizations consider Email Summit a priority investment year after year.
Read more...