Industry News
Tuesday, 23 October 2012 10:18

Optify, a provider of digital marketing software, today announced new lead intelligence capabilities for the company's suite of marketing automation products.
The company's new Optify Connect, according to a news release, will allow B2B marketers to capture and manage behavioral history and detailed information about leads from a single source. Optify Connect includes the ability to tie new contacts with anonymous web site visit history, customized fields in landing pages and email campaigns, and other custom intelligence.
Read more...
Industry News
Tuesday, 23 October 2012 09:46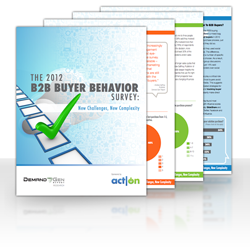 Demand Gen Report, a leading digital publication covering the sales and marketing automation space, has released the findings of its third annual Bt2B Buying Survey. The report, underwritten by Act-On Software, and titled "Inside The Mind Of The B2B Buyer," found the buying cycle is increasing in duration, buyers are conducting extensive research before reaching out to sales reps and are increasingly dissatisfied with the buying experience.
More than 170 B2B buyers polled were involved in the purchase of a solution in the past year, unveiling several noteworthy trends:
Read more...
Rich Media
Tuesday, 23 October 2012 09:15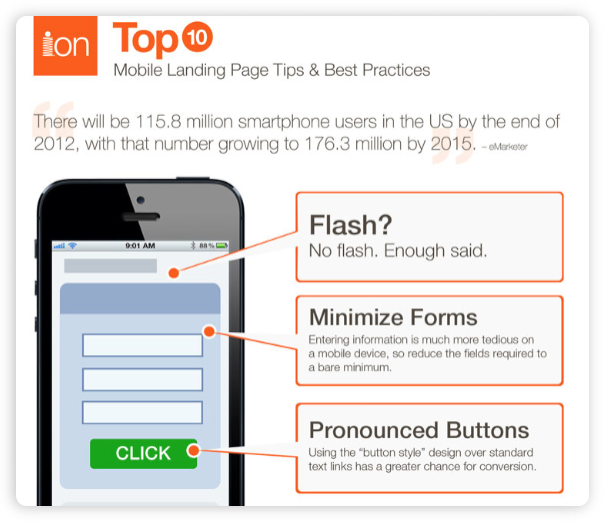 According to eMarketer, there are now more than 115 million smartphone users in the United States alone. That includes tens of millions of businesspeople who research their B2B buying decisions using phones, tablets and other mobile devices.
This week's infographic, provided courtesy of ION Interactive, offers 10 best practices for crafting practical and effective mobile landing pages. Learn what it takes to build a mobile B2B presence that engages and converts your prospects.
Read more...
Marketing Analytics
Written by Matthew S. McKenzie
Tuesday, 23 October 2012 09:27

At a DemandCon event session earlier this month, Jon Russo, Founder and CEO of B2B Fusion Group, asked a room full of marketers how many were still using Excel spreadsheets to track their performance. About 90% of them raised their hands.
Russo said he wasn't surprised at the show of hands. But he is definitely concerned about it.
"This is risky business for a marketing organization," he said. "Executives are now accustomed to seeing metrics integrated with tools like Salesforce. When they see these reports dumped onto spreadsheets, they're going to question the validity of the data."
Read more...
Industry News
Monday, 22 October 2012 10:52

Aprimo, a provider of B2B and B2C marketing automation solutions, today released an update to its Aprimo Relationship Manager, part of the company's suite of cloud-based Integrated Marketing Management (IMM) applications.
According to a company news release, version 6.6 of Aprimo Relationship Manager includes a number of user interface and technology integration enhancements. The update comes a week after the company announced its Digital Messaging Center, which will integrate with the latest update.
Read more...
<< Start < Prev 161

162

163 164 165 166 167 168 169 170 Next > End >>


Page 162 of 297
Demanding Views
By Peter Tait, VP of Marketing, Radius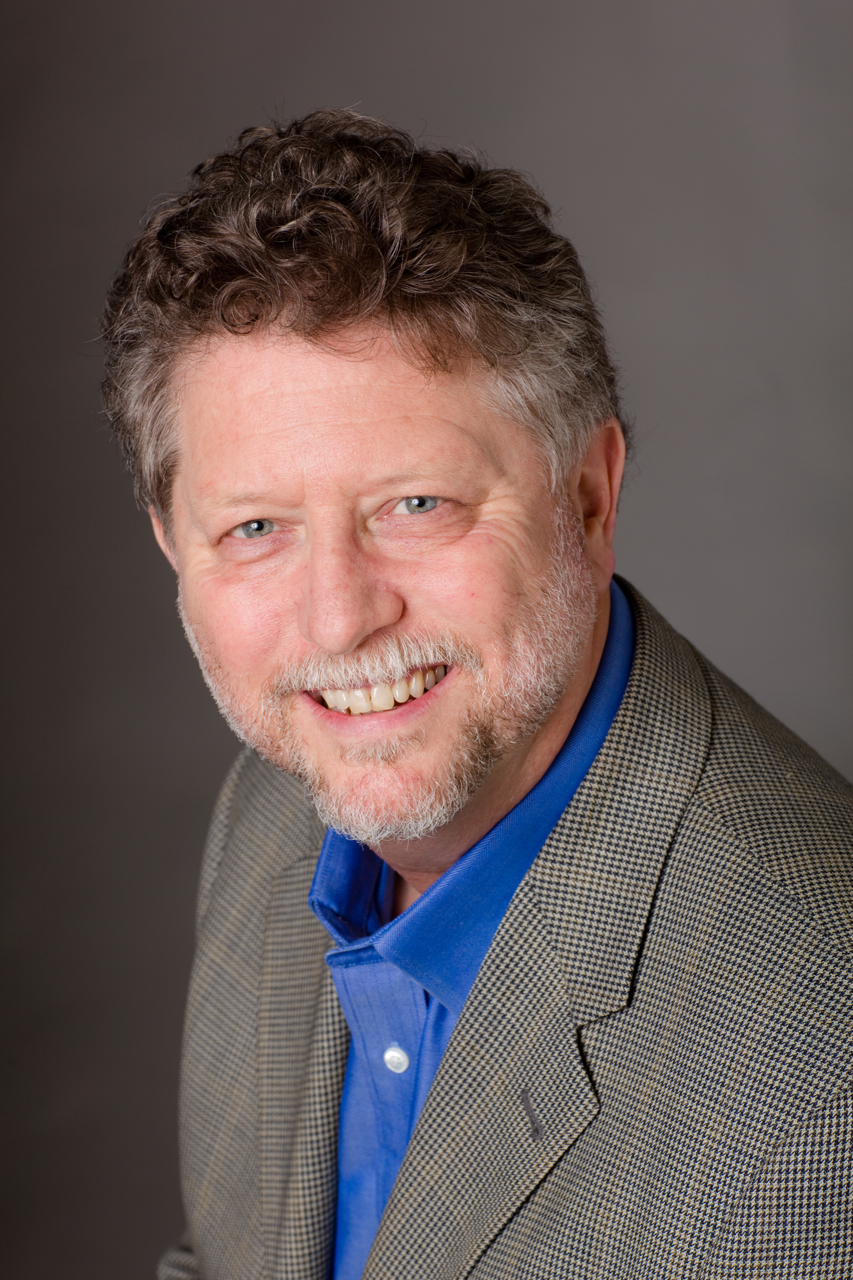 CMOs are busy tinkering with their marketing budgets. With this comes the responsibility of choosing from countless technologies promising to improve efficiency, ROI, and conversions. How can marketers leverage data to inform financial decisions?
According to Gartner analyst Laura McLellan, the top three challenges marketers face are growing profitable revenue, connecting more effectively with customers, and standing out amidst serious competition. What amount should CEOs be doling out to overcome these hurdles?
Read more...
Bulletin Board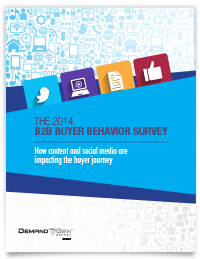 Demand Gen Report's 2014 B2B Buyer Behavior Survey provides insights into how B2B buyers make their decisions. Buyers are waiting longer to engage with sales, but they are more satisfied with the process than in years past. For an in-depth look at this research, download the report now!
Solution Spotlight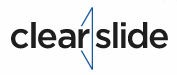 ClearSlide is a sales enablement tool designed to help sales reps engage customers on the phone, in-person and via email while providing sales reps actionable insights to enhance forecasting.
Read more...
Follow Us
Industry Events
When: February 16 - 18, 2015
Where: Scottsdale, AZ
The B2B Content2Conversion Conference brings together the top thought leaders and practitioners in both content and demand generation. The combined agenda provides real-world case study examples, as well as actionable takeaways on how marketers can better target, engage and convert prospects into customers. Taking place in Scottsdale, Arizona, the B2B Content2Conversion Conference provides you with a playbook to optimize your 2015 marketing plans.
Read more...
When: February 23 – 26, 2015
Where: Las Vegas, NV
Discover how-to details and strategies for fast, measurable digital marketing success. All of it is real-world experience grounded in rigorous research and taught by successful marketers who face your same challenges. Learn how to make your email campaigns — and your career — more successful than ever and do it within a world-class venue. It's no wonder leading organizations consider Email Summit a priority investment year after year.
Read more...
When: March 25 - 27, 2015
Where: San Diego, CA
Social Media Marketing World 2015 is the world's largest social media marketing conference. By attending, you'll make connections with 100+ of the world's top social media pros (plus 2500 of your peers) and you'll discover amazing ideas that'll transform your social media marketing strategies.
Read more...