Demand Generation Strategies
Monday, 04 June 2012 09:37

According to a recent study, the most successful marketing organizations get a significantly higher budget than their less effective competitors – and they're investing that money in a variety of cutting-edge activities.
The study, Best Practices of the Best Marketers, involved an online survey that includes responses from 121 marketers representing 117 unique organizations.  It grouped respondents into three categories – leaders, medians and laggards – based on their organizations' effectiveness in six key categories.
Read more...
Revenue Strategies
Friday, 01 June 2012 11:40

Companies that employ mature Revenue Performance Management (RPM) strategies get a much bigger pipeline contribution from their marketing efforts, according to a recent Marketo Benchmark Report.
According to the report, companies that excel at RPM achieve 101% of their target revenue plans, while average companies achieve only 77% and those with the least mature RPM strategies achieve only 54%, according to the Benchmark on Revenue Performance Management (RPM).
Read more...
Industry News
Thursday, 31 May 2012 10:13

Google Analytics has added LogMyCalls, a call tracking and mobile marketing automation solution developed by ContactPoint, to its Phone Call Tracking App Gallery. The integration will enable marketers to leverage the Google suite of apps alongside LogMyCalls.
LogMyCalls is a call tracking application that ties call data and call recordings into Google Analytics and CRM solutions. The integrated platform allows marketers to track phone conversions and web conversions within Google Analytics. Integrated with Google Analytics new Multi-Channel Conversion Paths, LogMyCalls features, the solution enables marketers to leverage the platform to track both phone calls and web visits step-by-step through the conversion process.
Read more...
Industry News
Wednesday, 30 May 2012 11:20

The Marketing Automation Institute (MAI), a vendor-neutral marketing automation certification organization, and the Online Marketing Institute (OMI), a provider of digital marketing training education, announced a strategic partnership to offer bundled curriculum and certification, online learning and other educational offerings to better serve the fast-growing market. 
The goal of the partnership is to further promote education in marketing, whether it is traditional online marketing subjects, including demand generation, social, mobile, digital and marketing automation.
Read more...
Revenue Strategies
Written by Amanda F. Batista
Tuesday, 29 May 2012 10:16
While sales and marketing teams focus largely on mapping out initiatives based on the buyer's journey, many still have not addressed an untapped opportunity to measure and optimize the customer experience.
During the SiriusDecisions Summit last week in Scottsdale, Ariz., Group Director of Data-Driven Marketing, Megan Heuer, highlighted the research firm's Customer Lifecycle Framework and underscored the framework's four phases from two points of view: the company and the customer.
Read more...
<< Start < Prev 161

162

163 164 165 166 167 168 169 170 Next > End >>


Page 162 of 276
Demanding Views
By Israel Martinez, Product Manager, DNN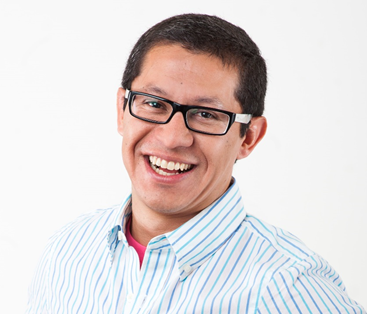 You want a shorter sales cycle and your customers want a shorter buying cycle. No one benefits from prolonging the process. But if your goals are aligned, why is it that things seem to be going in the opposite direction?
According to the International Data Corporation (IDC), 56% of the buying process is spent searching for educational content. IDG reported that 86% of B2B buyers say that the content created by marketing departments is not useful, relevant or aligned with their needs. A study from Forrester says that 76% of buyers choose vendors that can have intelligent conversations and deliver effective value messages, and Sirius Decisions reported that the number one sales inhibitor is an organization's inability to communicate the value of their products.
Read more...
Bulletin Board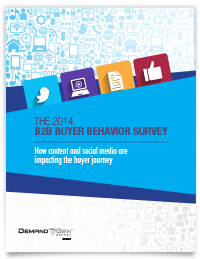 Demand Gen Report's 2014 B2B Buyer Behavior Survey provides insights into how B2B buyers make their decisions. Buyers are waiting longer to engage with sales, but they are more satisfied with the process than in years past. For an in-depth look at this research, download the report now!
Solution Spotlight

Socedo is a tool that enables users to leverage social media for lead prospecting and engagement.
Read more...
Follow Us
Industry Events
When: October 8 – 10, 2014
Where: Boston, MA
Are you armed and ready to meet the marketing challenges of today, tomorrow, and beyond? With technology and the way we live changing rapidly, B2B marketers have so many options and tools that it can be overwhelming. At the 2014 B2B Marketing Forum we will have inspirational speakers presenting on the hottest, smartest topics—giving you the knowledge you need to thrive in 2014, 2015 and beyond. Get ready to bullet-proof your marketing for the future and come out a modern marketing rock star!
Read more...
When: October 13 – 16, 2014
Where: San Francisco, CA
Whether you're a company of five or a Fortune 500, you're going to learn a lot of innovative ways to improve your business at Dreamforce. With over 1,400 sessions and thousands of live solutions from the world's largest cloud ecosystem, Dreamforce has tailored content specific to your business size and type, for any role in your company.
Read more...