Industry News
Wednesday, 19 September 2012 16:01

Bizo, a business audience marketing company, yesterday introduced two new solutions aimed to help business marketers more efficiently pinpoint and reach specific prospects online: 1) Bizo Company Targeting; and 2) Bizo CRM Retargeting. Bizo unveiled these new solutions during Dreamforce 2012.
The Bizo Company Targeting solution enables marketers to run focused online campaigns against their targeted accounts, nurturing employees at a target prospect organization wherever they travel across the web. In addition, marketers can use this platform to connect with existing customers through new products and services.
Read more...
Industry News
Tuesday, 18 September 2012 16:09

Demandbase, a provider of B2B targeting and personalization tools for marketers, has introduced an API designed to integrate its Real-Time Identification solution with the Salesforce CRM platform.
Demandbase Real-Time Identification gathers information and insights on anonymous web site visitors, allowing a marketing organization to learn more about prospects and to offer personalized data targeted to specific companies. With the new API, this data can be pushed directly into Salesforce, making it available to an organization's sales team.
Read more...
Rich Media
Tuesday, 18 September 2012 10:56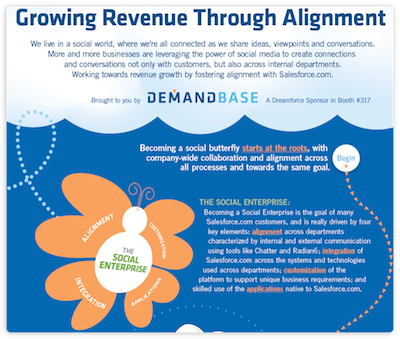 Just in time for this week's Dreamforce conference, we have an infographic especially for Salesforce.com users, provided courtesy of DemandBase. Learn what it takes to leverage the power of social media, drive revenue growth, and take steps towards building the Social Enterprise.
Read more...
Marketing Analytics
Tuesday, 18 September 2012 09:01

Over the past 12 months, we've seen a series of high-profile studies that establish the relationship between marketing automation, marketing ROI metrics and successful lead-generation strategies. This week, there's an especially notable addition: the 2012 Lenskold Group/The Pedowitz Group Lead Gen Marketing Effectiveness Study.
The study (conducted with assistance from Demand Gen Report) polled more than 370 professionals working for B2B marketing organizations. About 80% of the respondents were U.S.-based marketers, ranging from companies with less than $5 million in annual revenue to enterprises with $50 million or more in revenue.
Read more...
Social & Mobile
Monday, 17 September 2012 14:49

Silverpop, a digital marketing technology provider, today announced a partnership with Janrain to collect email addresses of prospects who register for offers using their LinkedIn credentials.

"Social Sign-In benefits both buyers and marketers, making registration processes simpler, thus decreasing the possibility of form abandonment while also getting the marketer closer to the social behaviors of each contact," said Bryan Brown, Product Strategy Director at Silverpop, in a company press release. "For B2B marketers, while the information collected from social networks like Facebook and Twitter is certainly valuable, the likelihood of attaining a contact's business email address is low. With LinkedIn accounts, individuals are more likely to include their business-related information."
Read more...
<< Start < Prev 161

162

163 164 165 166 167 168 169 170 Next > End >>


Page 162 of 291
Demanding Views
By Hana Abaza, Director of Marketing, Uberflip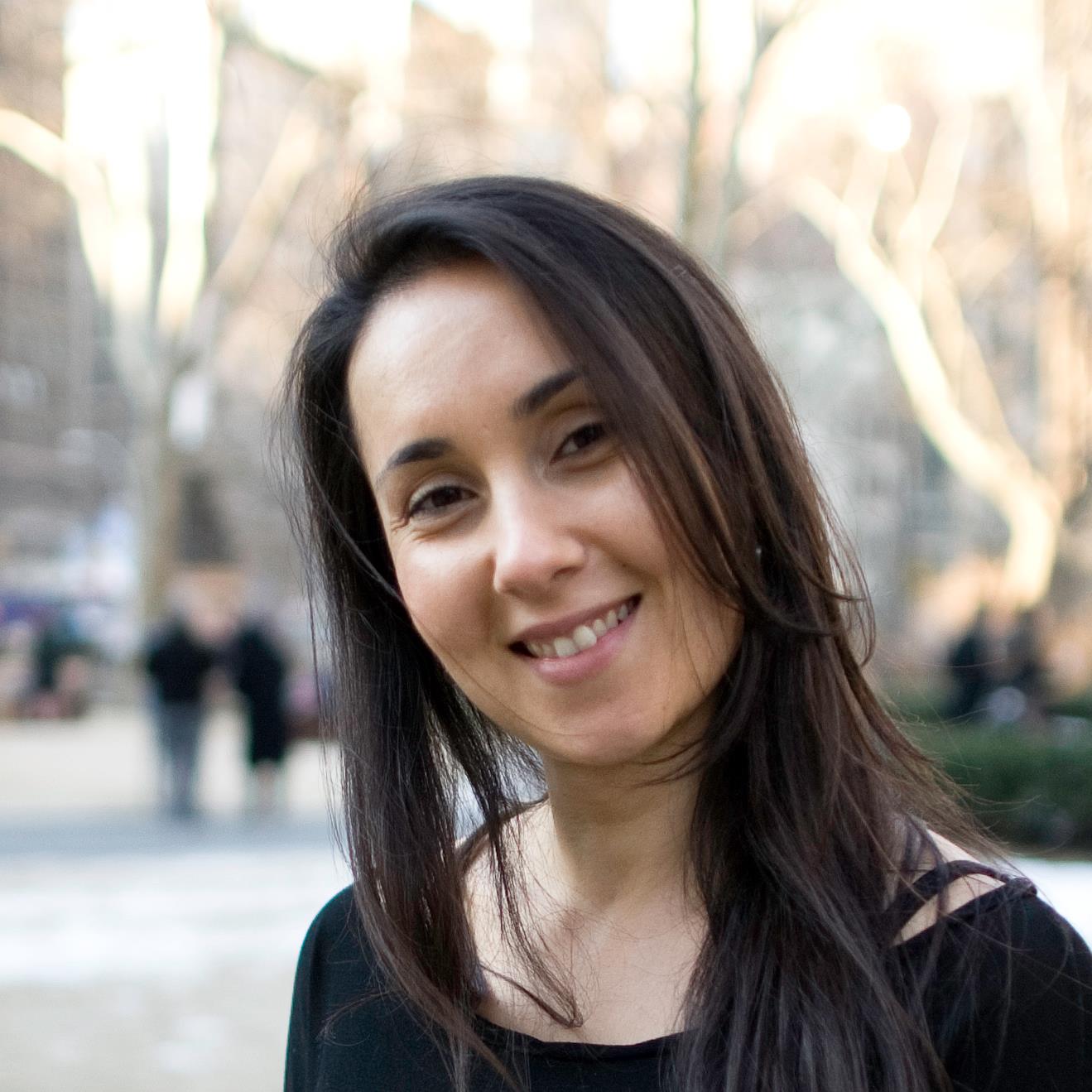 Good, relevant content will attract visitors. Great content will keep them around a little longer. But only a truly optimized content marketing experience will ultimately convert those visitors into leads, and eventually customers.
Read more...
Bulletin Board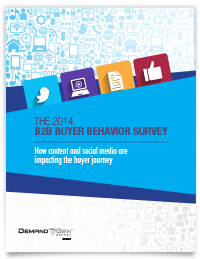 Demand Gen Report's 2014 B2B Buyer Behavior Survey provides insights into how B2B buyers make their decisions. Buyers are waiting longer to engage with sales, but they are more satisfied with the process than in years past. For an in-depth look at this research, download the report now!
Solution Spotlight

Apttus is a contract management solution designed to offer end-to-end contract lifecycle management, from the initial quote to the closed deal.
Read more...
Follow Us
Industry Events
When: February 16 - 18, 2015
Where: Scottsdale, AZ
The B2B Content2Conversion Conference brings together the top thought leaders and practitioners in both content and demand generation. The combined agenda provides real-world case study examples, as well as actionable takeaways on how marketers can better target, engage and convert prospects into customers. Taking place in Scottsdale, Arizona, the B2B Content2Conversion Conference provides you with a playbook to optimize your 2015 marketing plans.
Read more...
When: February 23 – 26, 2015
Where: Las Vegas, NV
Discover how-to details and strategies for fast, measurable digital marketing success. All of it is real-world experience grounded in rigorous research and taught by successful marketers who face your same challenges. Learn how to make your email campaigns — and your career — more successful than ever and do it within a world-class venue. It's no wonder leading organizations consider Email Summit a priority investment year after year.
Read more...