DemandGen Reports
Monday, 16 April 2012 10:30
This June, DemandGen Report will once again honor leading organizations as part of its newly branded Fourth Annual Sales & Marketing Integration Awards.
B2B organizations have traditionally focused on mapping marketing automation to CRM systems, but today's business success hinges on the integration of various tools and platforms. 
Given the increased market pressure to develop strategies based on orchestrated, integrated demand generation tactics, this special report will profile organizations that have achieved success in driving revenue by developing common goals and processes to collaboratively drive efficiency across all channels.
Click here to access the 2011 Sales & Marketing Alignment Awards Report.
Read more...
DemandGen Reports
Thursday, 12 April 2012 10:41

Act-On Software recently announced record results for Q1 2012, with a 350% year-over-year revenue increase. Act-On acquired 246 new customers in Q1 2012 compared to 171 new customers added in Q4 2011.
Act-On serves a variety of client verticals and industries, with key customers including Motorola, Progressive, IBM, AssociatedBank, InsideSales.com and Liberty Tax Services.
Read more...
DemandGen Reports
Wednesday, 11 April 2012 10:08

ReachForce, a provider of cloud-based conversion acceleration software, today announced the launch of SmartForms, a real-time web site registration form solution designed to enhance and append registrant lead profiles. The solution leverages the company's proprietary technology and a high quality business data set to help marketers optimize their marketing automation ROI.
Designed to work with leading marketing automation and CRM solutions, SmartForms is available on a subscription basis. A variety of technology companies have adopted the SmartForm solution, including Marketo, Pinstripe, ELT and ReadyTalk.
Read more...
Feature Articles
Tuesday, 10 April 2012 09:11

Today's B2B marketplace includes a host of new channels, offers and insights.  A new breed of empowered B2B buyers has significantly changed the marketing landscape. At the same time, however, executives have less free time than ever -- yet they are inundated with a growing list of responsibilities and decisions.
Given these shifts, marketers are challenged to create compelling content that reaches beyond their customary, product-focused comfort zones. The content they create must focus more on fostering thought leadership that can serve as a nurturing tool. They must create content with enough value to catch the attention of busy, distracted decision-makers.
Read more...
DemandGen Reports
Monday, 09 April 2012 11:28

LeadMaster, a provider of web-based sales and marketing solutions, recently announced enhancements to its marketing automation platform. Available to LeadMaster resellers and consultants, the marketing automation platform is designed to enable users to automate marketing efforts, such as launching email campaigns, adding prospects to lead nurturing campaigns and reporting.

Roswell, GA-based LeadMaster offers a multi-function cloud-computing software solution for sales and marketing professionals that includes functionality to optimize key tasks, including e-marketing, click-to-call, lead management and CRM.
Read more...
<< Start < Prev 161

162

163 164 165 166 167 168 169 170 Next > End >>


Page 162 of 269
Demanding Views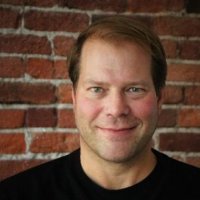 By John Bara, CMO, Mintigo
I have been through multiple mergers and acquisitions in the software industry. In each case, business models depend on successful cross-selling of new products and services to respective customer bases of the newly combined companies.
Have you been a part of a merger or acquisition? Was the newly combined company pleased with the results, or did they disappoint? What was the success rate of finding existing customers to cross-sell the newly acquired products or services? How were those targets selected?
Read more...
Bulletin Board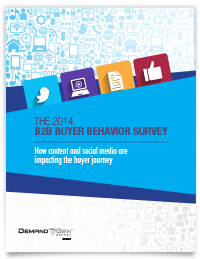 Demand Gen Report's 2014 B2B Buyer Behavior Survey provides insights into how B2B buyers make their decisions. Buyers are waiting longer to engage with sales, but they are more satisfied with the process than in years past. For an in-depth look at this research, download the report now!
Solution Spotlight

ChimpSync is designed to provide MailChimp users with Salesforce integration, allowing users to sync contacts, leads and other campaign data between the two platforms.
Read more...
Follow Us
Industry Events
When: September 15 – 18, 2014
Where: Boston, MA
INBOUND's purpose is to provide the inspiration, education, and connections you need to transform your business. This September, we will host thousands of marketing and sales professionals from almost every industry imaginable and from all corners of the globe at the Boston Convention & Exhibition Center. In 2013, we had 5,500 attendees from 35 countries, and we're excited to be bigger than ever this year.
Read more...
When: October 8 – 10, 2014
Where: Boston, MA
Are you armed and ready to meet the marketing challenges of today, tomorrow, and beyond? With technology and the way we live changing rapidly, B2B marketers have so many options and tools that it can be overwhelming. At the 2014 B2B Marketing Forum we will have inspirational speakers presenting on the hottest, smartest topics—giving you the knowledge you need to thrive in 2014, 2015 and beyond. Get ready to bullet-proof your marketing for the future and come out a modern marketing rock star!
Read more...
When: October 13 – 16, 2014
Where: San Francisco, CA
Whether you're a company of five or a Fortune 500, you're going to learn a lot of innovative ways to improve your business at Dreamforce. With over 1,400 sessions and thousands of live solutions from the world's largest cloud ecosystem, Dreamforce has tailored content specific to your business size and type, for any role in your company.
Read more...