Industry News
Written by Kim Zimmermann
Wednesday, 23 January 2013 11:01
While there are some concerns floating around the blogosphere about how well Eloqua is matched with Oracle and how the acquisition will impact the marketing automation vendor and the marketplace overall, most users and partners seem to be taking a wait-and-see approach.
One of the main topics of discussion is the fate of Eloqua's integration with salesforce automation tools from Salesforce.com. "I am worried about what this is going to mean to the SFDC integration down the road," one user wrote on the Eloqua "Topliner" blog. "Oracle and Salesforce play together about as well as Facebook and Twitter."
Read more...
Industry News
Tuesday, 22 January 2013 16:28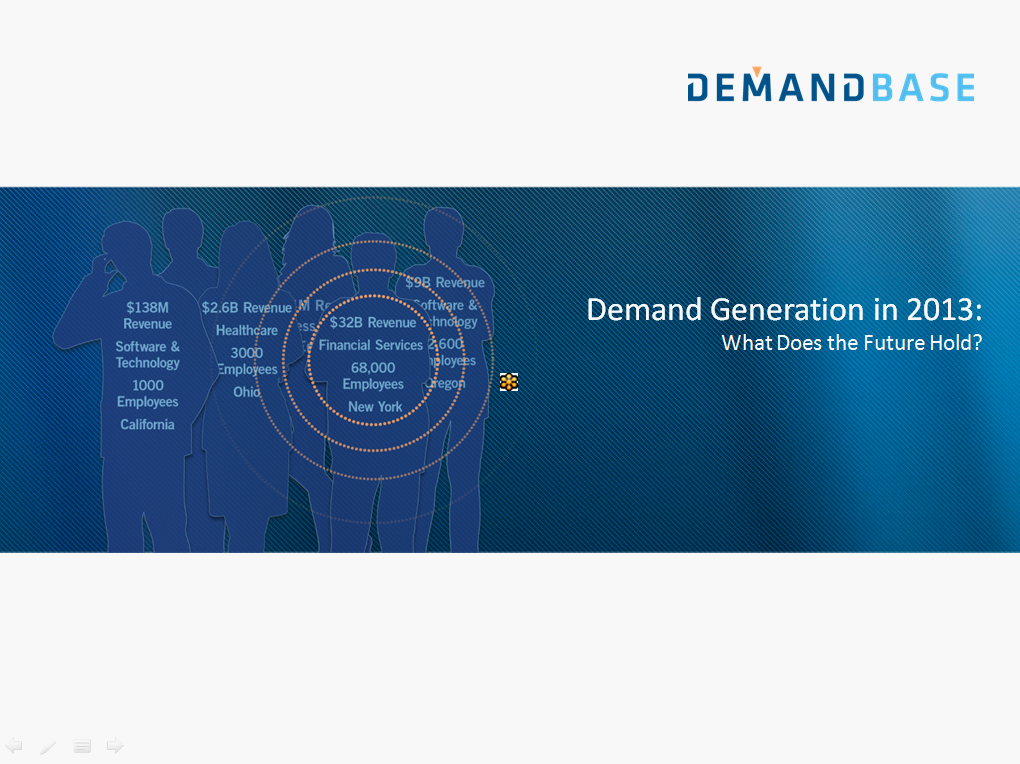 From more visual content marketing to the rise of the B2B brands, a panel of experts weighed in with their predictions for the future of marketing automation in 2013. The webinar, "2013 Demand Gen: What Does the Future Hold?" was sponsored by Demandbase.
While white papers still have their role as part of a marketing strategy, users are looking for content that can provide them with a snapshot of trends, said Maria Pergolino, VP of Marketing for Apttus. "Content marketing is going to become more sophisticated and visual," she said, adding that social media sites such as Pinterest are becoming more mainstream and infographics are becoming more common. "You can't just double the number of white papers and double your success."
Read more...
Industry News
Tuesday, 22 January 2013 12:22

Vocus, a provider of cloud-based marketing software, announced new and enhanced features in its Marketing Suite, which now integrates email, social media, search and publicity.
The iContact email platform, which Vocus acquired last year, is now fully integrated into the Vocus Marketing Suite. The Buying Signals module monitors social media to notify marketers when customers are ready to buy their product or service. The Business Streams feature provides marketers with a single management point to receive marketing opportunities such as sales leads, media interview requests and social media conversations.
Read more...
Industry News
Monday, 21 January 2013 00:00

Email marketing provider Yesmail Interactive has updated its Market Intelligence tool to collect customer data from a wider range of social media and other content channels.
According to a company news release, Yesmail Market Intelligence now collects data from email, Facebook, Twitter, YouTube, Google+, display ad networks and the web. It also now provides screen captures of competitors' mail web site pages and tracks how their featured content changes over time.
Read more...
Industry News
Friday, 18 January 2013 11:51

Compendium announced the release of Compendium 4.0, which adds integrations with social media platforms and marketing partners such as Eloqua, ExactTarget and Hootsuite and content scoring functionality among other features.
Other features of the upgrade include a flexible publishing platform for the creation of branded content hubs and an editorial calendar with a seamless view of the organization's content marketing efforts.
Read more...
<< Start < Prev 161

162

163 164 165 166 167 168 169 170 Next > End >>


Page 162 of 313
Demanding Views
By Judd Marcello, Smartling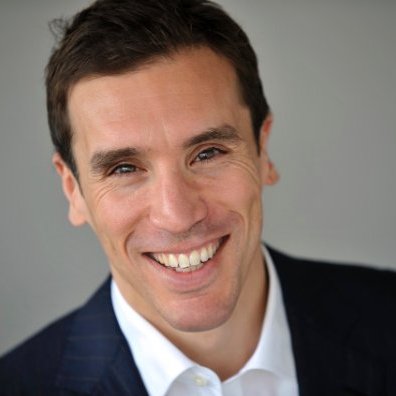 To effectively compete in today's global market, it's no longer enough to have a website and SEO strategy targeted only at the English-speaking world.
Companies that have customers around the globe — or multilingual customers in the U.S. — need to think about translating and localizing their websites, mobile apps and other digital content, and then optimizing each for relevant organic search ranking, traffic and conversions.
Read more...
Bulletin Board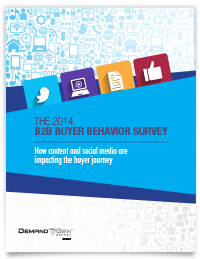 Demand Gen Report's 2014 B2B Buyer Behavior Survey provides insights into how B2B buyers make their decisions. Buyers are waiting longer to engage with sales, but they are more satisfied with the process than in years past. For an in-depth look at this research, download the report now!
Solution Spotlight

Socialwhirled is a multichannel marketing and advertising campaign platform designed to help align company messaging across social, mobile and digital channels.
Read more...
Follow Us
Industry Events
When: June 8 - 11, 2015
Where: Chicago, IL
eMetrics Summit is the only comprehensive event dedicated to digital analytics and marketing optimization. As the leading conference covering the impact of data & technology on marketing, the eMetrics Summit focuses on driving business results through data analysis and technology adoption.
Read more...