Feature Articles
Written by Amanda F. Batista
Tuesday, 16 August 2011 12:49
BtoB companies' inability to align sales and marketing teams around the right processes and technologies has cost them upwards of 10% or more of revenue per year, or $100 million for a billion-dollar company, according to IDC.
With BtoB buyer behavior continuing to evolve, industry research points to an emerging skills gap within sales organizations, as reps are finding it more difficult to sustain a dialogue with prospects. These trends have pushed sales enablement to a top priority for BtoB organizations are challenged to empower sales teams to deliver relevant, high-touch interactions.
"Buyers are saying they have critical timeframes that have to be met, and the sales folks they are working with are not meeting these timelines," noted Michael Gerard, VP Sales Advisory Service, IDC. "It might be the result of sales folks dropping the ball, or a lack of skills. Don't overlook the fact that it might be a lack of support within the organization. We have to help make those connections."
Read more...
DemandGen Reports
Tuesday, 16 August 2011 11:48

Aprimo, a provider of cloud-based integrated marketing software, recently announced a new addition and enhancements to its Integrated Marketing Management (IMM) solutions. Focused on combining Teradata and Aprimo's key offerings, the enhancements offer capabilities to drive Marketing Operations, Multi-Channel Campaign Management and Marketing Performance Measurement.
Aprimo also added a new offering to its IMM suite – Aprimo Real-Time Interaction Manager, an inbound marketing and offer management solution designed to analyze all customer interactions to ensure the best offer for each individual customer is delivered in real-time.
Read more...
DemandGen Reports
Wednesday, 10 August 2011 13:29

Genius.com today announced its international expansion with a new UK office. Mark Donkin will lead the office as Managing Director to further grow Genius' global presence and better serve customers in the UK.  
"Establishing a physical presence in the UK is an exciting milestone for the company," said Sam Weber, CEO of Genius.com. "We have seen early success in the UK with big brand customers like British Telecom, making it the natural progression for our global expansion. "Mark has extensive enterprise software experience particularly in aligning marketing and sales, making him an ideal candidate to head the office, manage our UK customers and expand our presence. We are thrilled to have him on board."
Read more...
Feature Articles
Written by Amanda F. Batista
Tuesday, 09 August 2011 12:50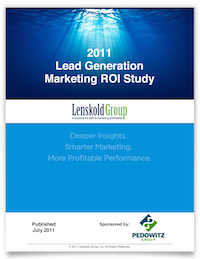 The benefits of integrated marketing automation are extending into new areas of measurement, according to new research from The Lenskold Group. In addition to having improved visibility into ROI metrics, the new study found BtoB organizations employing automated solutions also have a greater probability of having highly effective and efficient marketing strategies.
According to the 2011 Lenskold Group Lead Generation Marketing ROI Study, 39% of marketers that have implemented marketing automation with CRM or sales systems were overall more likely to report and forecast revenue metrics, such as ROI and net present value (NPV), versus 24% of BtoB marketers without marketing automation.
Read more...
DemandGen Reports
Tuesday, 09 August 2011 12:27
While the data-driven approach has proven to be an elusive goal for many BtoB organizations, new dashboard tools allow front-line professionals to easily access data from multiple systems, adjust campaigns and tactics in real time with that data and achieve superior results.
Firms that manage by metrics report better alignment between sales and marketing, accelerated pipeline performance and deeper insights into ROI and other key performance areas. Key areas of measurement include web metrics, funnel metrics and opportunity or revenue reporting.
Read more...
<< Start < Prev 161

162

163 164 165 166 167 168 169 170 Next > End >>


Page 162 of 243
Demanding Views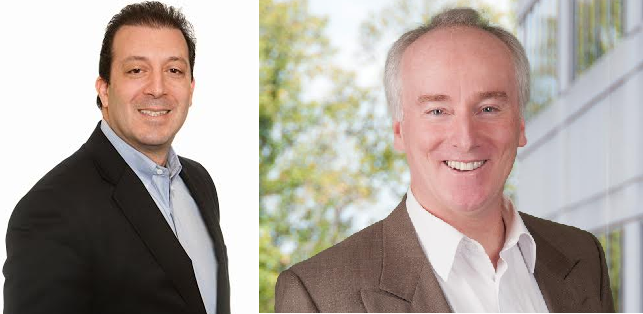 By Jeff Pedowitz and Kevin Joyce, The Pedowitz Group
In the latter part of the 19th century John Wanamaker, the father of modern advertising, is reputed to have said "Half the money I spend on advertising is wasted; the trouble is I don't know which half." Imagine you could demonstrate and manage the impact of marketing on revenue? Imagine you knew which half of your budget was well spent?
For a B2B company with sales cycles of more than six months this may still not be easy. Notice we are not talking about a labor of Sisyphus, pursuing marketing ROI on a single marketing initiative.
Read more...
Bulletin Board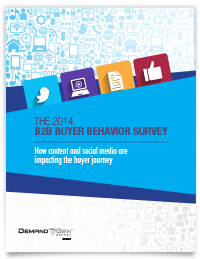 Demand Gen Report's 2014 B2B Buyer Behavior Survey provides insights into how B2B buyers make their decisions. Buyers are waiting longer to engage with sales, but they are more satisfied with the process than in years past. For an in-depth look at this research, download the report now!
Solution Spotlight

The Infusionsoft Small Business Sales and Marketing Scorecard analyzes a business's current sales and marketing processes and provides customized recommendations to improve effectiveness and boost sales.
Read more...
Follow Us
Industry Events
When: April 7 – 9, 2014
Where: San Francisco, CA
Join the Marketing Nation as over 3,500 of your peers, colleagues and thought leaders gather to celebrate Innovation in the Nation. Summit 2014 will provide an engaging experience to grow your expertise and network over two and a half days. Connect with ideas, marketers, and resources to help YOU achieve success faster!
Read more...
When: April 23 – 25, 2014
Where: Phoenix, AZ
#ICON14 is the eighth annual conference for small business, hosted by Infusionsoft. This 3-day event brings together the brightest minds in small business from around the world to learn, network and share best practices for success. The event provides everything from inspiring keynote speakers to hands-on Infusionsoft training, plus tips on lead generation, conversion and customer delight. Breakout sessions cover a range of topics like Infusionsoft product training, marketing strategy, social media, business management, automation, branding, copywriting, affiliate marketing and more.
Read more...
When: May 21 – 23, 2014
Where: Orlando, FL
The SiriusDecisions' annual Summit is a unique three-day conference where SiriusDecisions analysts and top sales and marketing leaders from Fortune 500 companies and major SMBs share how b-to-b organizations are solving critical issues that hinder predictable growth. Each year, the theme focuses on aspects of how sales and marketing can, and should, intersect.
Read more...