Industry News
Thursday, 23 August 2012 11:14

Marketing automation vendor Act-On Software, yesterday announced a new partner program titled Act-On Partner Exchange (APEX). The APEX program is designed to bring together Act-On customers and partners. The new offering provides is a new resource for its customers from diverse vertical marketing that can help enhance their online marketing, while offering its partners access to innovative companies.
"We've already seen an exponential increase in customers working with APEX partners," said Shawn Naggiar, Chief Revenue Officer, Act-On Software. "APEX has been designed to be a simple and effective program that encourages partners to easily join the Act-On ecosystem, and for customers to find products and services to optimize their marketing investment."
Read more...
Data Management
Wednesday, 22 August 2012 00:00
According to a recent Corporate Education Board (CEB) report, marketers still struggle to use data effectively when making business decisions. In fact, most marketers heavily rely on gut instinct, intuition and past experiences, which causes disconnects between what the data tells marketers and what they assume to be true based on their own intuition and experiences.
The result, according to the report, is a tendency towards "bad decision making and wasted resources."
Read more...
Rich Media
Monday, 20 August 2012 00:00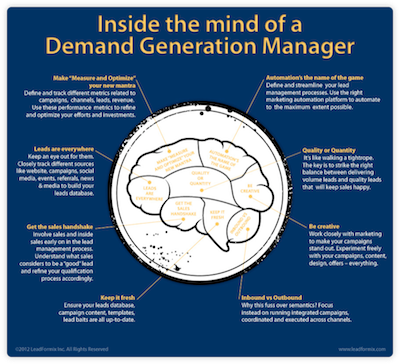 We know (or at least we hope!) that most B2B marketers are pretty sharp cookies – and they'd better be, because they have a lot to think about. This infographic, which comes courtesy of LeadFormix, reveals the eight issues that every demand generation manager is thinking about these days – and why they matter.
Read more...
Demand Generation Strategies
Monday, 20 August 2012 17:20

It's no secret that marketing automation is a high-growth industry. Yet it's also clear that many B2B marketers struggle to achieve the ROI they expected to get from their marketing automation investments: According to an often-cited 2011 Focus Research study, half of all companies say they haven't realized the full value of their marketing automation investments.
What separates the successful marketing automation users from the pack? According to many experts, it often boils down to a matter of timing – or, rather, of cadence.
"Cadence is commonly confused with frequency" in marketing campaigns, said Jessica Meher, Head of Enterprise Marketing at HubSpot. "Frequency is simply how many times emails are sent, whereas cadence is the 'pattern' of email – it includes the number of emails sent, the spacing between emails, the content sent, and the audience receiving the email."
Read more...
Industry News
Thursday, 16 August 2012 10:59

Sitecore, a Web content management and digital marketing software company, has announced the results to its recent marketing industry study: "The Multichannel Maturity Mandate." The report, conducted with Forrester, includes responses from more than 270 marketing professionals across a wide range of industries and geographic regions.
The study indicates that senior level marketers need to adopt a multichannel customer engagement model to increase marketing performance, according to a company release. Most (77%) of marketers agree they will drive more sales and profit by evolving into an effective multichannel organization, while a smaller but significant number (35%) said they have lost business because they are not able to integrate customer interactions across digital, social, mobile and offline channels.
Read more...
<< Start < Prev 161

162

163 164 165 166 167 168 169 170 Next > End >>


Page 162 of 286
Demanding Views
By Jamie Grenney, VP of Marketing, Infer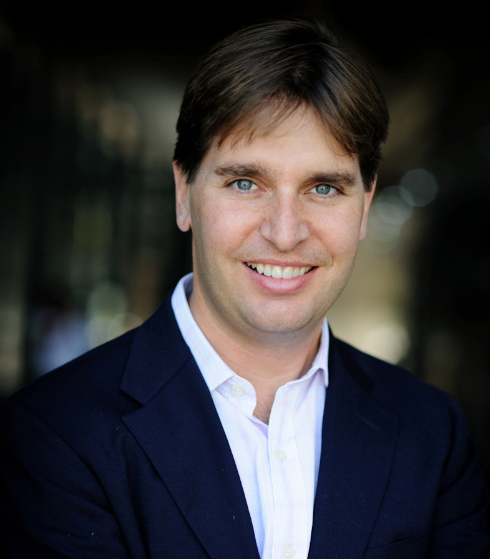 It's no secret that marketers who embrace data and use it to optimize their programs are able to innovate faster. I've had the pleasure of talking with many of these forward-thinking marketing experts, and compiled the following list of seven ways they're incorporating not just data, but powerful predictive intelligence, into demand generation campaigns:
Read more...
Bulletin Board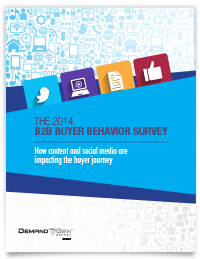 Demand Gen Report's 2014 B2B Buyer Behavior Survey provides insights into how B2B buyers make their decisions. Buyers are waiting longer to engage with sales, but they are more satisfied with the process than in years past. For an in-depth look at this research, download the report now!
Solution Spotlight

ZoomInfo Pro is a prospecting tool designed to help sales teams save time searching for leads, and spend more time selling to the right target audience with the highest chance to close.
Read more...
Follow Us
Industry Events
When: February 16 - 18, 2015
Where: Scottsdale, AZ
The B2B Content2Conversion Conference brings together the top thought leaders and practitioners in both content and demand generation. The combined agenda provides real-world case study examples, as well as actionable takeaways on how marketers can better target, engage and convert prospects into customers. Taking place in Scottsdale, Arizona, the B2B Content2Conversion Conference provides you with a playbook to optimize your 2015 marketing plans.
Read more...
When: February 23 – 26, 2015
Where: Las Vegas, NV
Discover how-to details and strategies for fast, measurable digital marketing success. All of it is real-world experience grounded in rigorous research and taught by successful marketers who face your same challenges. Learn how to make your email campaigns — and your career — more successful than ever and do it within a world-class venue. It's no wonder leading organizations consider Email Summit a priority investment year after year.
Read more...