Rich Media
Tuesday, 10 July 2012 09:19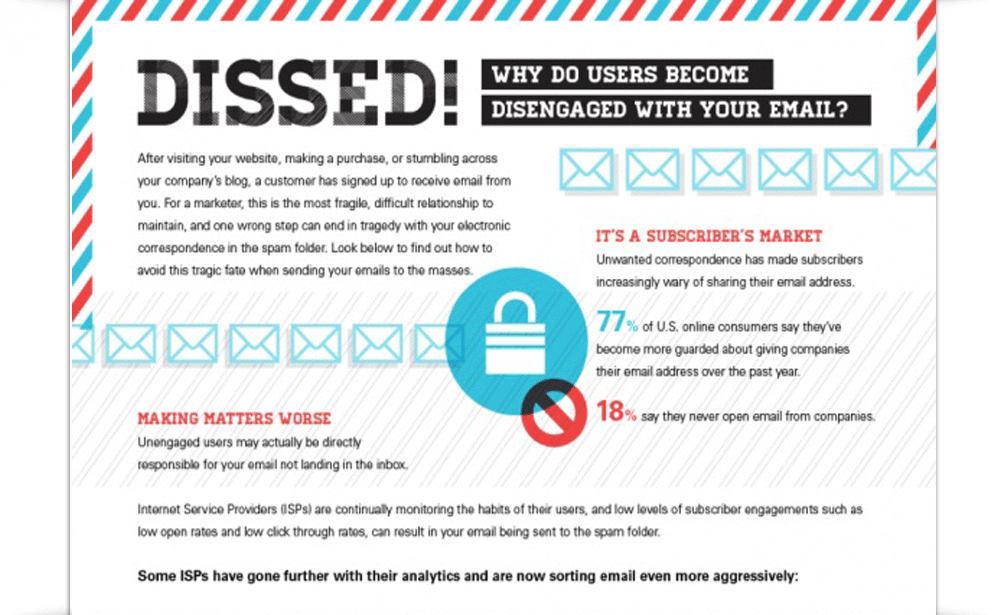 Running successful email campaigns is a tough task. All it takes is one misstep to alienate users, kill your response rates, and send your messages straight to a spam folder. The following infographic, provided courtesy of Litmus, explains how email campaigns go wrong -- and what your marketing team can do to avoid these mistakes and run successful email campaigns.
Read more...
Industry News
Tuesday, 03 July 2012 08:48
In a world of digitally-empowered buyers equipped with the information and tools to make more informed purchase decisions, B2B organizations must rise to the challenge of interacting with customers in meaningful ways – and doing so across a constantly growing number of channels.
For sales and marketing teams, the name of the game here is alignment: Working towards the same goals, pursuing the same customer-facing strategies and measuring their progress against the same metrics. It's also more important than ever to provide content that speaks to buyer pain points, builds trust and keeps customers engaged.
Read more...
Rich Media
Tuesday, 03 July 2012 08:27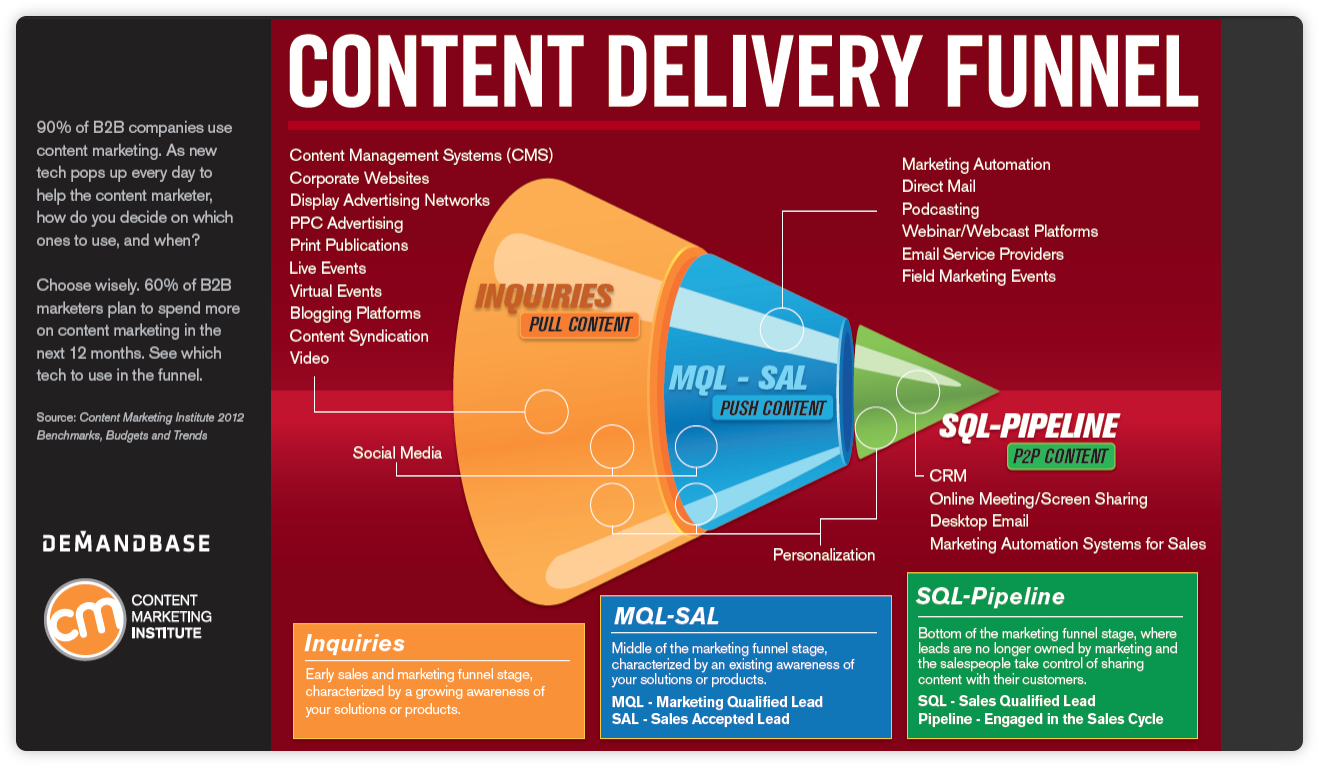 The following infographic comes courtesy of the Content Marketing Institute(CMI) and Demandbase. It's a perfect introduction to content marketing for companies that are just coming to grips with the concept. There are so many content options available to marketers today, and it's often difficult to visualize the ideal role each content type plays in the typical sales/marketing funnel.
Read more...
Content Strategies
Thursday, 28 June 2012 08:20

According to a recent survey, a vast majority of salespeople and marketers feel their demand generation campaigns are insufficient when it comes to helping them achieve selling success. In fact, 80% of respondents described their demand generation campaigns are ineffective or semi-ineffective, while only 20% felt they were fully effective.
Corporate Visions, Inc., a provider of sales and marketing messaging solutions conducted its second quarter survey on demand generation, which polled more than 440 B2B sales and marketing professionals globally.
Read more...
Industry News
Wednesday, 27 June 2012 12:11
Pardot announced a new relationship with Dell that will use Dell Cloud Business Applications to deliver its marketing automation software. The partnership is aimed at helping SMB companies use automation to create marketing programs that they can track and measure.  
The Dell marketing automation solution offers services designed to get marketing organizations up and running quickly. It includes services for setting up email campaigns, developing web site forms and integrating Google AdWords and CRM systems. The Pardot package will include implementation services that are designed to speed adoption and time to value.
Read more...
<< Start < Prev 161

162

163 164 165 166 167 168 169 170 Next > End >>


Page 162 of 281
Demanding Views
By Bonnie Crater, CEO, Full Circle CRM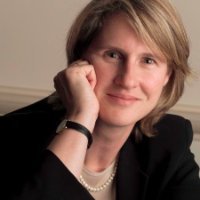 Measuring marketing and its impact on revenue is a hot topic these days but making an investment for change in organizations can sometimes be challenging. More specifically, there are usually three types of reasons we make changes in business — personal reasons, strategic reasons, and financial reasons.
Read more...
Bulletin Board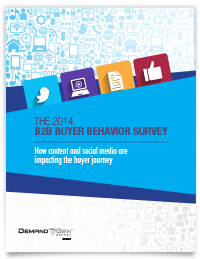 Demand Gen Report's 2014 B2B Buyer Behavior Survey provides insights into how B2B buyers make their decisions. Buyers are waiting longer to engage with sales, but they are more satisfied with the process than in years past. For an in-depth look at this research, download the report now!
Solution Spotlight

Little Bird is a social intelligence solution designed to build social influence that ultimately drives business growth.
Read more...
Follow Us
Industry Events
When: November 11 – 13, 2014
Where: Raleigh, NC
Internet Summit is a premier digital strategies forum with a goal of educating and promoting forward thinking and thought leadership on topics related to internet business and marketing. Attendees come from a broad range of organizations including National Brands, Agencies, Technology Companies, Media, B2B Providers, Associations & Nonprofits and Startups.
Read more...
When: February 16 - 18, 2015
Where: Scottsdale, AZ
The B2B Content2Conversion Conference brings together the top thought leaders and practitioners in both content and demand generation. The combined agenda provides real-world case study examples, as well as actionable takeaways on how marketers can better target, engage and convert prospects into customers. Taking place in Scottsdale, Arizona, the B2B Content2Conversion Conference provides you with a playbook to optimize your 2015 marketing plans.
Read more...
When: February 23 – 26, 2015
Where: Las Vegas, NV
Discover how-to details and strategies for fast, measurable digital marketing success. All of it is real-world experience grounded in rigorous research and taught by successful marketers who face your same challenges. Learn how to make your email campaigns — and your career — more successful than ever and do it within a world-class venue. It's no wonder leading organizations consider Email Summit a priority investment year after year.
Read more...