Social & Mobile
Tuesday, 24 July 2012 11:55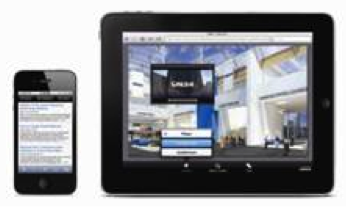 ON24, Inc. debuted its new MOVE (Mobile Virtual Environments) this week, a technology that allows the company's webcasting and virtual event platforms to detect which device a user is on and then automatically provide a customized experience.
The new, comprehensive expansion of the company's mobile strategy was driven by a dramatic increase in the number of users viewing online events on iPads and mobile phones. On24 said mobile usage of its webcasting platform grew 300% in the last year, and the company expects that number to double again by this time next year.
Read more...
Industry News
Friday, 20 July 2012 09:38

Act-On Software reported record results for Q2 2012. During the second quarter, revenue grew 320% year-over-year, and the company signed 277 new customers. This marks the 10th consecutive quarter of sequential growth for the company.
Act-On grew its employee base by more than 200% in the last year. The company appointed David Fowler as its chief privacy and deliverability officer. His role will include developing best practices in online marketing, helping customers implement those best practices and representing Act-On at key industry groups.
In June, Act-On released Act-On Insight, focused on capabilities for benchmarking and tracking key online marketing metrics. The tool is designed to help companies monitor social media and engage prospects.
Read more...
Social & Mobile
Written by Amanda F. Batista
Tuesday, 17 July 2012 08:59
Editor's Note: The following article is the first in a two-part series highlighting how B2B companies are using social media from cold to close. Part two will highlight social selling tools and successes.
With consumer browsing and sharing behaviors from the B2C world migrating to the B2B world, innovative companies are now re-engineering their internal processes and tools for new ways to develop and establish relationships by leveraging data and trends.
Read more...
Industry News
Friday, 13 July 2012 13:46

Marketing automation vendor Pardot reported its most successful quarter to date, adding 143 new clients in Q2 2012. The company also sealed a significant deal with Dell in the second quarter, with the computer manufacturer now offering Pardot to its small business customers. Also in Q2, Pardot was awarded a large line of credit from Silicon Valley Bank, which, according to the company, will be used to fund its growth and customer service initiatives. Pardot's client list includes more than 1,300 companies worldwide.
Read more...
Social & Mobile
Thursday, 12 July 2012 10:57

Eloqua today announced that it will integrate Salesforce.com Chatter, an enterprise social networking and collaboration tool, with its own marketing automation software. The new offering, dubbed Chatter inside Eloqua, is designed primarily to encourage communication and collaboration between corporate sales and marketing teams.
According to Eloqua, the new integrated offering will be available to Eloqua users during Q4 of 2012.
The Chatter inside Eloqua offering is designed to assist companies working to align and integrate their sales and marketing functions. According to a January 2011 Forrester Research, Inc. report, B2B Sales and Marketing Alignment Starts With The Customer by Jeff Ernst, "A Forrester survey of marketing and sales leaders at 66 B2B companies shows that only 8% of respondents claim that they have tight alignment between sales and marketing."
Read more...
<< Start < Prev 161

162

163 164 165 166 167 168 169 170 Next > End >>


Page 162 of 282
Demanding Views
By Eric Vidal, Director of Product Marketing, InterCall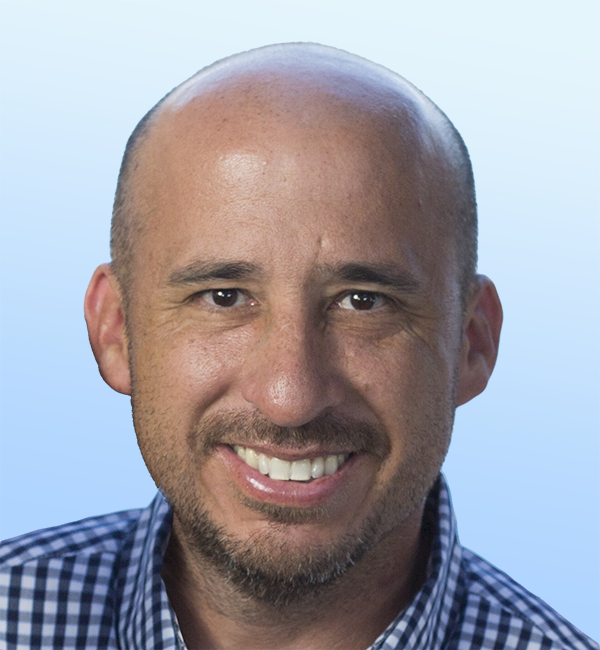 Many companies have turned to content marketing as an effective way to boost their search engine rankings, promote their products or services and connect with customers. But when producing original content, marketers should be mindful of a few practices that will discredit their web site and scare readers away. In the spirit of Halloween, here are three spooky content marketing practices to avoid.
Read more...
Bulletin Board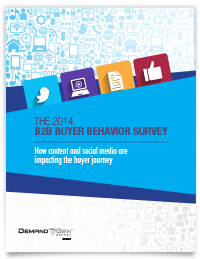 Demand Gen Report's 2014 B2B Buyer Behavior Survey provides insights into how B2B buyers make their decisions. Buyers are waiting longer to engage with sales, but they are more satisfied with the process than in years past. For an in-depth look at this research, download the report now!
Solution Spotlight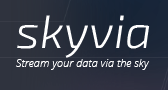 Skyvia is a cloud data integration service that is positioned to integrate a company's cloud-based CRM system with roughly 15 data sources.
Read more...
Follow Us
Industry Events
When: November 11 – 13, 2014
Where: Raleigh, NC
Internet Summit is a premier digital strategies forum with a goal of educating and promoting forward thinking and thought leadership on topics related to internet business and marketing. Attendees come from a broad range of organizations including National Brands, Agencies, Technology Companies, Media, B2B Providers, Associations & Nonprofits and Startups.
Read more...
When: February 16 - 18, 2015
Where: Scottsdale, AZ
The B2B Content2Conversion Conference brings together the top thought leaders and practitioners in both content and demand generation. The combined agenda provides real-world case study examples, as well as actionable takeaways on how marketers can better target, engage and convert prospects into customers. Taking place in Scottsdale, Arizona, the B2B Content2Conversion Conference provides you with a playbook to optimize your 2015 marketing plans.
Read more...
When: February 23 – 26, 2015
Where: Las Vegas, NV
Discover how-to details and strategies for fast, measurable digital marketing success. All of it is real-world experience grounded in rigorous research and taught by successful marketers who face your same challenges. Learn how to make your email campaigns — and your career — more successful than ever and do it within a world-class venue. It's no wonder leading organizations consider Email Summit a priority investment year after year.
Read more...