Wednesday, 25 March 2015 11:28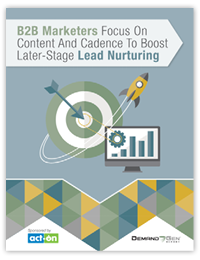 Over the past several years, B2B marketers have been expanding the role of lead nurturing as a key element of their marketing initiatives. In Demand Gen Report's 2014 Lead Nurturing Benchmarking Study, 71% of respondents reported that they are using lead nurturing as part of their demand generation activities, and another 19% plan to within the next 12 months.
Read more...
Monday, 23 March 2015 16:42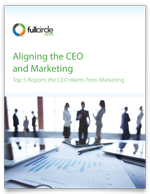 Revenue. It's what drives a business and what drives a CEO. But, it isn't always easy to connect-the-dots for him or her when it comes to marketing's impact on the bottom line. By measuring and tracking marketing campaigns in the company's CRM system, the proof will be there in the systems reporting.
Read more...
Friday, 20 March 2015 17:36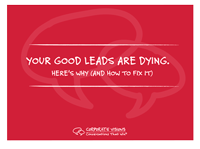 In a recent survey, 39% of B2B marketing and sales professionals said they believe a lack of alignment results in fewer converted leads and closed deals. Yet, only 10% said they have complete coordination between demand gen and sales enablement. But getting aligned isn't always easy.
Read more...
Tuesday, 17 March 2015 17:13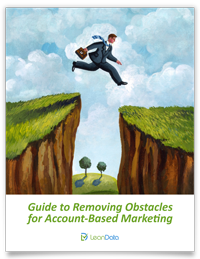 With every new system a business tries, there is a set of obstacles to overcome. Research shows that 41% of companies say they are making account-based marketing a priority. That means more businesses than ever are faced with a variety of obstacles that can slow the success of going beyond net leads at the top of the sales funnel.
Read more...