Industry Resources
Wednesday, 20 July 2011 16:02
The transparency of online marketing has made measurement a priority, but most organizations are still struggling with what to measure and what kind of benchmarks they should expect from various initiatives and investments.
From visits to leads, this series will provide the basics on the terms, metrics and tactics marketers need as they improve the visibility and impact of their campaigns. Featuring some of the experts in marketing measurement and lead management, the series will cover the different channels and touch points available to marketers today.
BONUS: By signing up for the series, you will receive a free copy of HubSpot's original compilations 100 Awesome Marketing Stats, Charts and Graphs.
---
Full Workshop Schedule
The 5 Metrics That Matter to Your CEO
When: On-Demand
Presenter: April Brown, Left Brain DGA
Duration: 30min

How Many Leads Do You Need? Steps for Benchmarking Leads and Increasing Volume of Qualified Leads
When: On-Demand
Presenter: Carlos Hidalgo, The Annuitas Group
Duration: 30min
Strategies To Position Your Website As A Revenue Generator
When: August 25th at 1pm ET
Presenter: Jeanne Hopkins, HubSpot
Duration: 30min
Developing Content To Match Buyer Needs
When: September 9th at 1pm ET
Presenter: Jeff Walcoff, Demand Creation Specialists
Duration: 30min
How to Increase the Value of Your Database
When: September 15th at 1pm ET
Presenter: Eric Newell, Oceanos
Duration: 30min
The Follow-Up Formula: Secrets for Nurturing Prospects
When: September 29th at 1pm ET
Presenter: Mari Anne Vanella, The Vanella Group, Inc
Duration: 30min
Wednesday, 20 July 2011 11:06
Live Date: Wednesday, August 3, 2011 1:00 PM - 2:00 PM EDT - On-Demand
Measurement is a priority for all marketers but a focus on tactical metrics has kept many marketers from truly proving the value of their efforts. Now for the first time a new study from DemandGen Report has tied together the impact of deeper measurement capabilities with marketing's contribution to revenue.

This webinar will showcase the results of a brand new survey from DemandGen Report on the relationship between Marketing Analytics and Revenue Performance Management.

Register today for this webinar which will reveal key findings from the research including:

• The key business drivers for increased marketing measurement
• The average level of visibility executives currently have into marketing's impact on revenue
• The metrics marketers are currently using to track marketing and revenue performance
• Average conversion rates at various phases of the funnel
• Benchmarking on the average revenue contribution of marketing departments

In addition to the survey data, the webinar will also provide models and guidelines based on analysis of leading marketers into:

--The 5 metrics marketers should be focusing their efforts on
--Steps marketers have taken to improve their revenue contribution


Featured Speakers: 
------------------------
Jim Williams, Senior Director of Product Marketing, Eloqua
Andrew Gaffney, Editor, DemandGen Report
Wednesday, 20 July 2011 10:22
Live Date: Wednesday, August 10, 2011 1:00 PM - 2:00 PM EDT - Register Today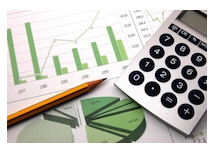 Firms that manage by metrics report better alignment between sales and marketing, accelerated pipeline performance and deeper insights into ROI and other key performance areas. Key areas of measurement include web metrics, funnel metrics, as well as opportunity and revenue reporting.
With investments in demand generation programs on the rise, this webinar will provide insights into how BtoB organizations can better analyze and track how the leads they are generating are converting to closed business.
Key topics and takeaways attendees will walk away with:
The metrics marketing can and should be tracking 
The most relevant sales pipeline analytics 
Uncovering the data and insights already in your CRM 
A timeline for building impactful dashboards 
How to use BI tools to visualize pipeline performance

 
Featured Speakers:
------------------------
David M. Raab, Principal, Raab & Associates Inc
Sam Boonin, VP, GoodData
Andrew Gaffney, Editor, DemandGen Report

On-Demand Webinar
Wednesday, 13 July 2011 10:40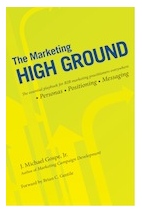 Wed, Aug 17, 2011 1:00 PM - 2:00 PM EDT 
Whoever understands the buyer best, wins. This requires marketers to take responsibility for understanding customers, their pain points, and their buying process better than ever before. For businesses to thrive in the 21st century, marketers must know how to capture this customer knowledge, distill it, and then share it effectively with their sales, marketing, and engineering colleagues.

Becoming the customers' advocate starts by following 3 proven best practices: 1) illustrating the persona as a reflection of the target market, 2) crafting a clear positioning statement that defines and differentiates your product or service from competitive alternatives, and 3) communicating a set of relevant messages guaranteed to engage the persona and not waste their time. This webinar will show you the way.

Reasons to attend:
Explore the path to the marketing high ground where you know the market so well you become acknowledged as the customers' advocate
Learn how to apply these 3 best practices: personas, positioning statements, and messaging guaranteed to engage your target audiences
Discover how to immediately apply these best practices in work you are doing today
Speaker: 

Mike Gospe, 
Author of The Marketing High Ground
---
<< Start < Prev 41 42 43

44

45 46 47 48 49 50 Next > End >>


Page 44 of 72
Demand Gen Report is CAN-SPAM Compliant
Your information will be used for Demand Gen Report marketing emails. This also includes targeted partners of Demand Gen Reprt. To read more about our privacy policy, click here, or to learn about the CAN-SPAM Act of 2003, click here.
If you would like to unsubscribe from future Demand Gen Report marketing emails, please click here.