Monday, 23 August 2010 12:39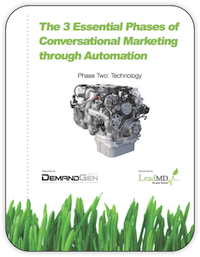 Essential functionality, criticality of CRM integration and effective approach are key components of enabling marketing technology.  Download Part Two of this 3-part series to gain insights from industry experts and also case study examples from new adopters of automation technology to learn how these multi-channel marketing strategies are driving successful conversations with prospects.  Please click here to download Part One.
Read more...
Tuesday, 10 August 2010 12:34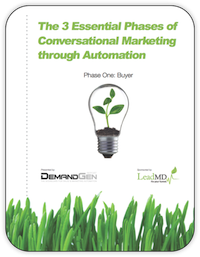 Conversational Marketing is a process and practice few companies have successfully applied. In trying to make the business case that their offering is better, faster and more powerful, vendors often get stuck in a 1-way dialog focused on their own speeds and feeds. This Executive Briefing shows marketers how to build a truly bi-directional dialogue between prospect and vendor enabled by the right combination of process and technology.
Read more...
Tuesday, 27 July 2010 13:47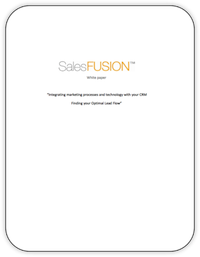 SalesFUSION presents a new white paper designed to help b2b marketers find their "optimal lead flow".  Learn new strategies, technology and best practices for integrating your marketing automation efforts directly into your CRM solution so that you do more marketing for less.
Friday, 09 July 2010 14:02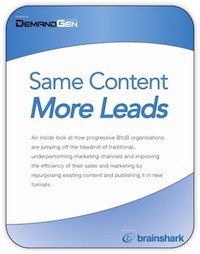 An inside look at how progressive BtoB organizations are jumping off the treadmill of traditional, underperforming marketing channels and improving the efficiency of their sales and marketing by repurposing existing content and publishing it in new formats.
Read more...