Monday, 14 October 2013 14:46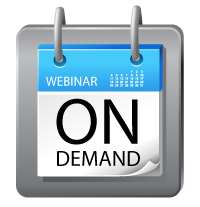 Best-in-class companies know the secret to converting high value visitors: You need to engage them at the moment they are most likely to convert, while they are still on your site.
Enterprise companies are re-inventing engagement strategies by moving away from treating website visitors with a "one size fits all" approach.
These companies are identifying high impact visitors the moment they click on the web site.
Register Now »
Friday, 11 October 2013 16:45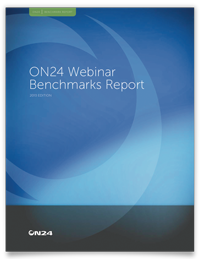 Webinars remain the go-to solution for marketing, training and corporate communication, and the global economic downturn continues to drive use of this versatile and cost-communication effective tool. The latest edition of the ON24 Webinar Benchmark Report outlines some of the key yardsticks when it comes to promotion, registration, attendance and post-webinar activities.
Download Now »
Wednesday, 02 October 2013 17:42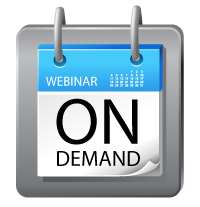 This webinar will feature Gary Schwartz, President, Founder and CEO of Impact Mobile as he discusses the growing importance of mobile —sharing stats and talking about his experience with mobile marketing. We will also hear real world examples of how B2B marketers can take advantage of this trend and utilize tools to test campaigns and optimize delivery.
Register Now »
Thursday, 12 September 2013 08:56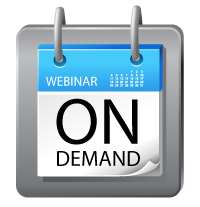 Eloqua Experience 2013 is only weeks away and we'd like to invite you to a special online event previewing some of the hottest topics that will be addressed at this year's event.
Join us for a uniquely formatted pre-Eloqua Experience session featuring 6 ways to share and 6 ways to learn.
Register Now »