Wednesday, 25 June 2014 11:10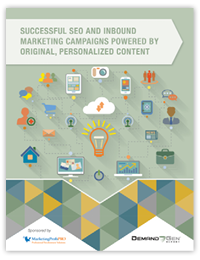 Attracted to the lower cost-per-lead, greater lead volumes and other benefits, marketers are allocating larger portions of their marketing budgets to inbound marketing. The share of the marketing budget designated to inbound marketing tactics already exceeds 50% and is projected to rise to 65% in North America by 2015, according to SiriusDecisions.
Read more...
Wednesday, 25 June 2014 10:17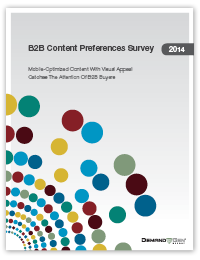 In Demand Gen Report's 2014 Content Preferences Survey, B2B buyers revealed that they rely are placing a greater emphasis on visual content throughout the purchasing lifecycle. They are also accessing content much more frequently from smartphones and tablets. These trends have led to an even higher buyer reliance on content than ever before to assist in research and purchasing decisions.
Read more...
Tuesday, 24 June 2014 17:11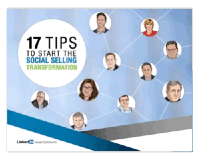 Social selling has become one of the most effective ways to gain insights and build relationships with prospective buyers that will add value to your pipeline.
Read more...
Friday, 06 June 2014 12:33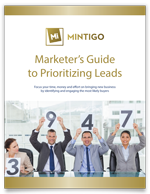 Many B2B marketers are already familiar with the value of lead scoring, but implementing a customized lead scoring system that actually works is an arduous task. One of the main reasons for this is that marketers lack the customer data that are truly relevant to their unique business context and the insights to utilize them.
Read more...