Thursday, 30 May 2013 14:50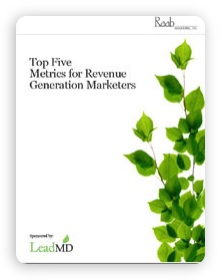 Raab Report sponsored by LeadMD
It's an old cliché but true: you manage what you measure. One implication is that when a business changes, measures should change as well. Few businesses have ever changed as rapidly as B2B marketing is changing right now. So it's no wonder that many B2B marketers are asking themselves what they should measure and not finding a clear answer.
Wednesday, 29 May 2013 08:34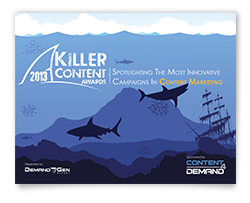 Demand Gen Report's Second Annual Killer Content Awards recognize organizations that have created cutting-edge content across digital and physical channels. This report provides a behind-the-scenes look at the content creation process of the top 10 "Great White" winners and 10 "Mako honorees, outlining the objectives, development strategies and key metrics for success.
Download Now »
Tuesday, 28 May 2013 17:17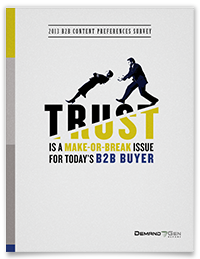 In Demand Gen Report's 2013 Content Preferences Survey, B2B buyers revealed that they rely on content more than ever before at all stages of the buying cycle. Trustworthy content that demonstrates value and relies on hard data wins the day over the all-too-typical sales messages.
Download Now »
Wednesday, 15 May 2013 12:12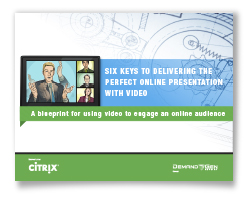 Online video has changed the way we communicate with our friends, family – and with our co-workers. In fact, it's easier and more convenient than ever before to make powerful, high-def video part of our professional lives.
This free E-book explains how to take full advantage of high-def video and other modern presentation tools. We'll show you six easy steps you can take to take your employee training, internal collaboration and customer marketing to the next level, including:
Download Now »