Tuesday, 15 May 2012 09:07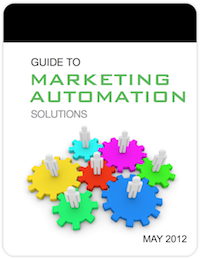 The B2B marketing automation industry is growing rapidly, as organizations tap technology to enhance their demand generation efforts and implement processes for repeatable success. Marketing automation providers across the board indicated record-breaking growth in Q1 2012, as well as plans for aggressive expansion in personnel and product offerings.
According to SiriusDecisions benchmarks, 18% of B2B organizations are using a marketing automation platform. The research firm also forecasts adoption rates to reach 40% by 2016. 
For B2B marketers that realize the potential benefits of implementing a marketing automation system, rolling out and using the technology can be an intimidating venture. Due to the complexity of automating marketing programs, there are various components to consider.
Read more...