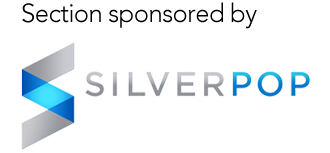 This section highlight automation and enablement tools, features, functionality, tactics and strategies to optimize demand generation.
Friday, 22 November 2013 15:06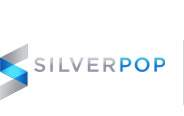 Silverpop launched Mobile Connector, a solution designed to enable marketers to link the Silverpop platform with their company's mobile applications.
According to Bryan Brown, VP of Product Strategy at Silverpop, marketers can now boost app usage, launch targeted promotions and feed mobile app activity data to the Silverpop marketing automation platform. This creates an opportunity for marketers to interact with their customers individually to boost overall customer experience.
Read more...
Written by Jim Lenskold, President, Lenskold Group
Wednesday, 20 November 2013 09:34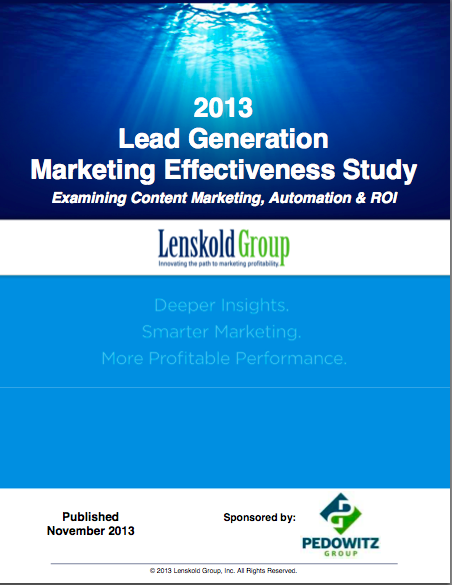 The growth in content marketing can be partially attributed to the increased adoption of marketing automation to support lead generation. Marketing automation, especially when integrated with a company's sales or CRM system, simplifies marketing management and enables marketers to leverage rich data that was previously difficult to obtain.
While research shows that marketing automation improves content marketing effectiveness, it is constrained by shortfalls in processes, management and measurements. Marketing organizations lack strengths in key process areas that are often enabled by marketing automation, such as content customization, targeting and measurement of sales conversion.
These are just some of the finding of the 2013 Lead Generation Marketing Effectiveness Study, conducted by Lenskold Group, sponsored by The Pedowitz Group and supported by Demand Gen Report.
Read more...
Written by Brian Anderson, Associate Editor
Wednesday, 06 November 2013 09:29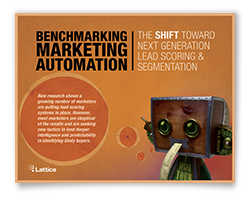 Lead scoring is more widely adopted than it was even just a year ago and many B2B marketers are already planning for the next major shift — predictive lead scoring.
These were a few of the key findings in a survey titled: Benchmarking Marketing Automation: The Shift Toward Next Generation Lead Scoring & Segmentation, conducted by Decision Tree Labs and commissioned by Lattice Engines.
Read more...
Monday, 04 November 2013 10:33

Salesvue, a sales prospecting automation solution provider, has introduced ITS Prospect-to-Pipeline Partners Program. Sales training and consulting organizations that join the program will have access to solutions and technology that will help end-users mitigate the burden sales prospecting can put on employees.
Read more...
<<

Start

<

Prev

1

2 3 4 5 6 7 8 9 10 Next > End >>


Page 1 of 13