This section highlights news announcements, solution provider growth news and platform enhancements in the B2B industry.
Tuesday, 07 October 2014 08:03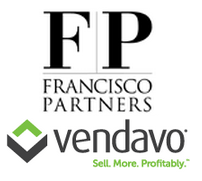 Francisco Partners, a tech-focused private equity firm, announced it has reached a definitive agreement to acquire Vendavo, a B2B pricing solutions provider. The acquisition is designed to promote further growth — expanding its marketing and sales team while also boosting cloud development.
"Pricing is one of the most important factors for driving profit to the bottom line, and Vendavo is an early mover in the B2B pricing space," said Petri Oksanen, a partner at Francisco Partners. "We look forward to partnering with the Vendavo leadership team to capitalize on this market opportunity and accelerate growth."
Read more...
Monday, 29 September 2014 08:36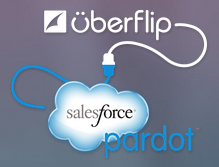 Uberflip announced that it has integrated with Salesforce Pardot, intending to share contact information collected through the Uberflip Hub to track a prospect's content consumption.
The integration is designed to enable users of both Uberflip and Pardot to create calls to action and capture contacts directly from the Uberflip Hub and sync to Pardot. The integration will also allow users to measure and analyze how prospects are engaging with their content.
Read more...
Friday, 26 September 2014 08:42

ON24 announced that the company's recently released solution — Webcast Elite Marketing Edition —grew 95% in the first half of 2014, while event volume increased approximately 125%. The company estimates that it will deliver approximately 33,000 live webinars throughout 2014.
Roughly 250 new contracts were signed for Webcast Elite during the first half of 2014, adding to a total of more than 600 Elite contracts to date — primarily to SMBs. The news comes shortly after ON24 announced integration services with automation companies like Marketo and Eloqua.
Read more...
Thursday, 25 September 2014 08:55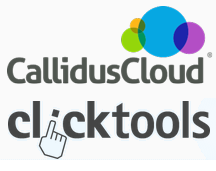 CallidusCloud, has acquired Clicktools, a SaaS-based enterprise survey management platform and data integration solution provider based in the UK. The price was approximately $14 million, and will add roughly 500 new customers to CallidusCloud's client list.
With the purchase, CallidusCloud will add the enterprise survey solution and CRM integration capabilities to its Lead to Revenue marketing suite. The acquisition is expected to add between $600 and $700 thousand of recurring revenue in Q4 and approximately $1 million of recurring revenue per quarter in 2015.
Read more...
<<

Start

<

Prev

1

2 3 4 5 6 7 8 9 10 Next > End >>


Page 1 of 66