This section highlights news announcements, solution provider growth news and platform enhancements in the B2B industry.
Friday, 15 August 2014 08:43
IgnitionOne, a cloud-based digital marketing technology provider, announced that it has acquired Human Demand, a vendor of mobile advertising, audience and tracking solutions for marketers, , for an undisclosed fee. The acquisition is intended to further enhance IgnitionOne's Digital Marketing Suite (DMS) with mobile display advertising and cross-device tracking capabilities.
IgnitionOne's DMS is designed to provide users with a single location for buying, managing and optimizing digital media across search engines, display ads, social media and mobile devices. The suite also comes with data management, marketing automation and cross-channel attribution capabilities which aim to help users understand prospective and current customers.
Read more...
Tuesday, 12 August 2014 07:48

The Salesforce ExactTarget Marketing Cloud announced three new features for its Journey Builder platform: Journey Maps, Journey Triggers and Journey Metrics. The new features are designed to help marketers manage and personalize customer engagement across multiple devices and channels.
Journey Maps uses a drag-and-drop interface is positioned to give marketers easier control over mapping customer journeys via email, social, mobile and online. The interface also measures performance, while providing a holistic view of how customers interact with the brand.
Read more...
Monday, 11 August 2014 08:51
Ifbyphone, a voice-based marketing automation platform provider, announced its Summer 2014 Release, which includes technology to analyze keywords in phone conversations and integrations with a number of marketing automation platforms.
The keyword spotting technology is designed to monitor inbound sales and support calls and uses customizable criteria to score each conversation. Keyword spotting can be used to determine, among other things, if a call converted to sale and if the support agent followed approved scripts.
Read more...
Friday, 08 August 2014 10:01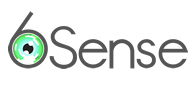 6Sense, a B2B predictive intelligence engine, announced the launch of ProductSense, a tool designed to enable companies to score a prospective buyer's intent at the product level.
The new solution seeks to leverage external behavioral data — not found in the user's CRM system — to find prospects that have the highest potential to convert. The tool can also provide users with further insights into an existing prospect's buying intent. The data collected can also be leveraged to predict future demand for products, which can aid marketers when forming strategies for particular product lines.
Read more...
<<

Start

<

Prev

1

2 3 4 5 6 7 8 9 10 Next > End >>


Page 1 of 64