This section highlights news announcements, solution provider growth news and platform enhancements in the B2B industry.
Friday, 10 October 2014 08:14

LiveHive, a cloud-based sales engagement platform provider, announced new features that are positioned to give users the ability to track and measure how long a prospect has viewed — as well as what page — any Microsoft or PDF document sent through its platform.
The features are designed to give sales reps the information they need to enhance their customer engagement initiatives. Sales reps also can collect engagement analytics after a document has been downloaded, which is intended to provide users with real-time data on how potential buyers are interacting with their content. Another new feature also can alert users with information on individuals who had the document forwarded to them.
Read more...
Thursday, 09 October 2014 14:12

HubSpot announced the pricing of its IPO, offering five million common shares at $25 per share. The price is on target with company estimates in its IPO filing shared in August, and can raise as high as $125 million.
Trading on the New York Stock Exchange under the ticker symbol "HUBS," the company stated that shares became available on October 8, 2014. HubSpot has also granted a 30-day option for underwriters to purchase an additional 750,000 common shares to cover any over-allotments.
Read more...
Tuesday, 07 October 2014 08:03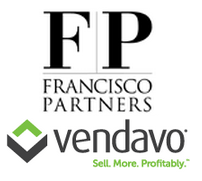 Francisco Partners, a tech-focused private equity firm, announced it has reached a definitive agreement to acquire Vendavo, a B2B pricing solutions provider. The acquisition is designed to promote further growth — expanding its marketing and sales team while also boosting cloud development.
"Pricing is one of the most important factors for driving profit to the bottom line, and Vendavo is an early mover in the B2B pricing space," said Petri Oksanen, a partner at Francisco Partners. "We look forward to partnering with the Vendavo leadership team to capitalize on this market opportunity and accelerate growth."
Read more...
Monday, 29 September 2014 08:36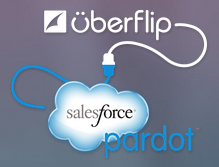 Uberflip announced that it has integrated with Salesforce Pardot, intending to share contact information collected through the Uberflip Hub to track a prospect's content consumption.
The integration is designed to enable users of both Uberflip and Pardot to create calls to action and capture contacts directly from the Uberflip Hub and sync to Pardot. The integration will also allow users to measure and analyze how prospects are engaging with their content.
Read more...
<<

Start

<

Prev

1

2 3 4 5 6 7 8 9 10 Next > End >>


Page 1 of 66