Gartner Research: 72% Of B2B Buyers Have Completed A Significant Transaction Through Digital Commerce
B2B buyers' appetite for digital commerce often exceeds their ability to make successful purchases online, meaning they're more likely to experience purchase regret. Customers' embrace of virtual buying has come at the expense of productive decision-making and deal quality. New research from Gartner revealed that marketing leaders must reconceive their digital experiences and sales enablement practices to help virtual buying groups reach better outcomes.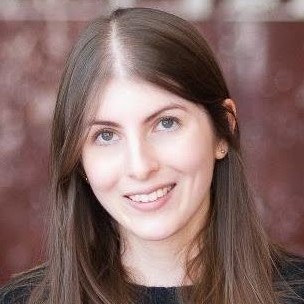 "We see concerning signs that both digital engagement and seller interactions are failing B2B buyers and eroding commercial value," said Sharon Cantor Ceurvorst, Sr. Director at Gartner, exclusively to Demand Gen Report. "Compared to offline buyers, digital commerce buyers are more likely to regret their purchase, saying they should have bought something else, consulted more information or taken longer to make their decision. On the flip side, B2B buyers also experience more purchase regret and lower quality deals when they describe their purchase as primarily led by a sales rep, rather than self-navigated."
Customers Are Not Maximizing Their Digital Efforts
In 2021, Gartner surveyed 725 B2B buyers and found that nearly 75% of B2B buyers reported completing a recent significant purchase by ordering and paying online. Overall, 83% of B2B buyers say they prefer ordering or paying through digital commerce even to address complex problems and ongoing operational issues.
"Digging into the data about digital and seller underperformance reveals a common root cause," Ceurvorst explained. "The pursuit of speedy deals leads to ineffective customer learning. Failure occurs because both digital experiences and sellers quickly validate the decisions customers make, instead of guiding them to challenge their own thinking. Marketing leaders need different digital content and sales enablement resources such that they are designed from the start to work together to deepen customer learning."
Improving Digital Buying & Sales Enablement
Gartner recommended marketing leaders seeking to improve digital buying and sales enablement should:
Offer information and tools that prompt buyers to (re)evaluate their purchase needs to overcome purchase regret;
Help buyers create organizational consensus by offering digital-first tools designed to facilitate shared learning among buying group members; and
Partner with sales to create multichannel learning paths that drive self-learning and decision confidence.
"We were very surprised to learn how B2B buyers are using interactive digital content, such as tools that simulate how a product works or allow customers to configure their preferred product," added Ceurvorst. "Most digital tools are designed with a single user in mind. But more than 80% of buyers report using them with colleagues, and 50% in real-time with a sales rep. To influence complex group purchases, marketers must lean into this trend and design digital tools for group use."
For additional insights into digital commerce and sales enablement, check out the full report here.