Will 2016 Be The Death Of Predictive Analytics As We Know It?
Written by Doug Bewsher, Leadspace

Published in

Blog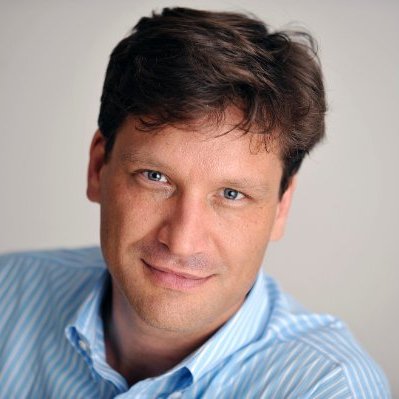 Despite sinking billions into marketing automation and other marking technology, only 7% of B2B marketers are seeing ROI from their marketing automation spend. At the same time, they are being scrutinized and held accountable to concrete revenue goals.
This state of affairs is hardly sustainable. Our collective frustrations as marketers center around the notion that we know there are valuable, revenue-driving signals available among the data we have at our disposal — it's just that putting it to use can still be very difficult.
In the coming year, we will turn a corner in transforming B2B data into actionable signals that can guide marketers in better targeting and engaging customers. There are three key factors that will drive this transformation:
1) Marketers (and the sales teams they support) will lose patience with analytics that don't drive action. Business intelligence, business analytics and other disciplines have been around for years. Predictive analytics evolved in large part to meet very practical and measurable goals. B2B marketers have increasingly turned to predictive analytics to find better prospects, engage them more effectively and drive more pipeline.
From everything we see in the market, I expect that trend to continue and even accelerate. But predictive analytics alone won't solve B2B marketers' problems.
2) Marketers will realize that robust data is just as important as a smart algorithm, if not more important in many cases. Predictive analytics based on poor data can't be "predictive." For marketers who want to create real business value, better data is just as important as better scoring.
3) Account-based marketing will surge. While some may see ABM as a buzzword, there's no denying it's the hottest topic in B2B marketing. More important, it's built on sound principles and has the potential to address the increasingly-difficult challenge of reaching B2B buyers. Not only is it harder to get their attention, but they enter the sales cycle better educated and closer to a decision. As a result, effective engagement needs a higher level of personalization and relevance to break through the noise, and it needs to happen earlier.
An account-based approach encourages B2B sellers to look at an account holistically, engaging all influencer personas inside a company and addressing their specific needs in the channels where they can actually be reached. This approach works not only for getting a foot in the door, but also for "land and expand" strategies — growing sales to new user groups in existing accounts.
Of course, buying decisions are made by groups of people, not companies, and accurate and complete individual data is still vital. Far from diminishing that need, ABM in fact makes it even more necessary.
Between the surge in marketing technology spend and the $500 million-plus in VC investment poured into predictive B2B marketing technologies over the last year, it's clear that the market recognizes the potential of analytics to transform the B2B marketing landscape.
Thus far, we've seen most efforts focused on scoring the data. In 2016, marketers will recognize the necessity of combining really good data with sophisticated analytics if they truly want to see the potential value of predictive for B2B.
---
Over his career, Doug Bewsher has pioneered and built some of the world's leading social, mobile and technology brands. Prior to becoming the CEO of Leadspace, he was CMO at Salesforce.com where he launched Salesforce Communities and Chatterbox and supported the incredible growth of the enterprise Cloud computing leader.