Marketers Tapping Personalized Videos to Generate, Engage Leads
The power of personalized content has been well established. Now marketers are tapping into new media to deliver the most effective messaging to engage prospects. Stepping outside the traditional marketing mix box, video has emerged as a new tactic to generate and engage leads in a more interactive, exciting way.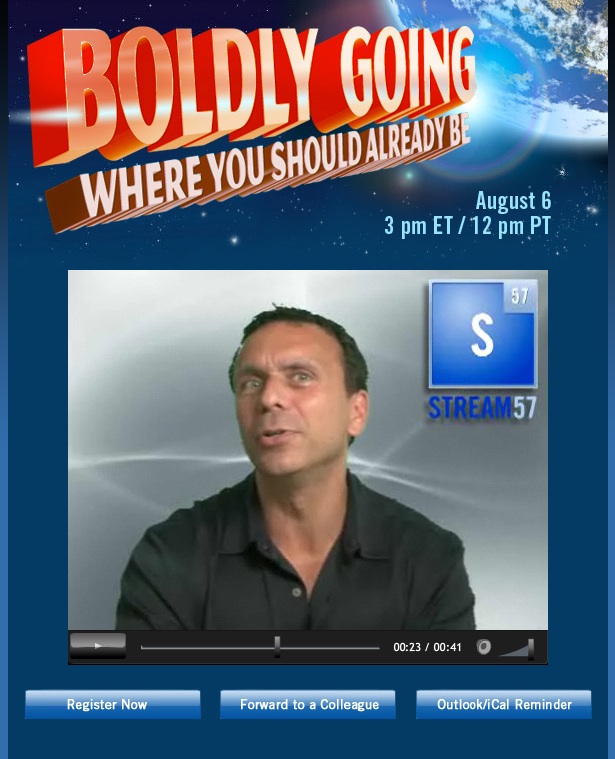 Following suit in the "Web 2.0 craze," video is proving successful in supplementing a direct marketing campaign by offering prospects the opportunity to engage at their leisure, providing sensitivity to busy prospects.
"With the use of video, a solid connection can be made between the presenter and end-user and personalizes the communication while creating interaction," says Ben Chodor, President of media software provider Stream57. "With video exposure, you are giving clients the opportunity to associate a name and a face with your company and creating a personal relationship."
Stream57 incorporates the use of video into email through its VideoMail application. The company reports that through the viral spread of video invitations, event reminders and company updates," the company's messages reaches more end-users. The Stream57 VideoMails are configured to generate reports based on user clicks and interaction, include time spent viewing the message as well as tracking any clicks made to other links from the message landing page.

Metrics to Move With
"Video analytics are some of the most powerful on the Internet today, exposing metrics previously unavailable to marketers in the past," says Kristopher Drey, Founder of online video platform comparison engine VidCompare. "Not only do markers know how many times a video has been viewed or how many times it's been shared, but also by whom it's been viewed and where it was shared," he says. "We also know how long a video has been viewed by a particular viewer, where they stopped or paused, and which part of the video was viewed over and over again… telling marketers not only how long their videos should be or where they should place the most engaging content, but also when to expose the viewer to an ad."
Drey says geotargeting is becoming more powerful within video, which can help expose where videos are being viewed and shared, and how successful or popular they are in certain countries, states or cities. "This also allows marketers to drive specific content to meaningful places, as well as target unique users with relevant content and ads," he says.
Key Components of Effective Video
Education is an integral element of video. Giving prospects the information they need to make decisions is a critical operation, and can make or break the deal.
VidCompare's Drey says shorter video content is far more effective. "Getting your message across in a clear and concise manner, then driving viewers to a call to action such as a special offer link on the end screen."
Determining an area of interest can help marketers design relevant content likely to evoke a positive prospect response, based on their characteristics and business objectives.
"You need to know the person, their company, the location, their products, their competitors, their hopes, their fears, their aspirations, their dreads," says Ian Cameron, CTO, Real Time Content (see sidebar case study). "Each sales video reflects the best practice across every one of their sales team, and works 24 hours a day, seven days a week," says Cameron. "It's really a condensed version of the expertise of all of the telephone sales people turned into an online interaction."

Cameron says one of video's greatest benefits is the opportunity for prospects to virtually connect with a sales presenter, offering real demonstrations and product video clips. "Because the Web site knows the profile of the visitor, the content is always relevant. Visitors are greeted personally, at a time that suits them. They can set their own pace, pause and review at any time."