3 Reasons Predictive Can Help Boost Marketing Intelligence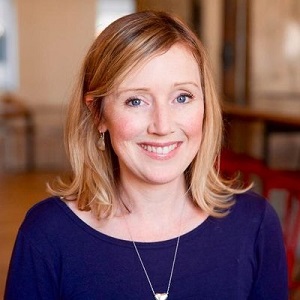 Talk to any marketer today and he or she will tell you the same thing: "We need better insights into our marketing engine." In the age of AI, machine learning, and all things marketing intelligence, I often find that most conversations center around data quality. As a marketer, I find that it's easy to put the impetus on better marketing intelligence.
In fact, I've personally gone through three predictive vendor assessments in my career as a means to upgrade marketing intelligence. While those experiences proved the impact of predictive on the bottom line, there were also steps throughout the buying process that needed improvement.
Most notably, I learned that one of the big challenges is convincing other key stakeholders within the organization that an intelligence upgrade is necessary in the first place. Across my years of building teams and implementing solutions, I've found that creating a group of internal champions is the best way to successfully adopt and implement a software solution. It's not enough to just tell your stakeholders that you need the product—you need to show them how they can also benefit from it at a personal and organizational level.
A key factor in this process is to clearly establish the need that a marketing intelligence solution such as predictive can help address.
The following are three key points for how predictive solutions can provide the marketing intelligence needed to help combat these challenges and to be used as a reference when making the case of selling predictive solutions internally.
1) Bad data is hurting businesses' bottom line
The first challenge is that data quality continues to suffer across most organizations. In fact, businesses say data quality is a barrier to entry because they often don't have confidence in their customer data. This trend is largely supported by the results from a recent study where we analyzed data within hundreds of CRM and marketing automation systems and found that only 70% of basic data points were accurate. The study also benchmarked the top data providers, finding their data improves to around 88% accuracy. However, even for organizations that can devote significant resources to data management, any accurate data goes stale quickly. The lack of actionable, high-quality data is resulting in a massive loss in marketing dollars. Most businesses spend time chasing the wrong leads, and the results of any marketing and sales campaigns are beholden to your ability to deliver the campaign using accurate data.
Predictive Solution: Marketing intelligence solutions like predictive use vast sources of accurate data for modeling, which has naturally forged use cases beyond analytics. Most notable is the ability to source net-new prospects on-demand and to improve existing internal data systems with enriching, cleansing and CRM diagnostics.
2) Marketers struggle to draw insights from their data
The exponential growth in data will only increase, resulting in added costs for businesses. We've seen this trend before, and it has always resulted in new backbone systems that are built to solve the challenges and new opportunities brought in that era of data. For example, the growth of historical data, such as website activity, sales results and campaign performance gave way to descriptive systems that offered answers about "what happened." Today, the exponential increase of data and the rise of machine learning to process that data logically makes way for a new system that combines vast amounts of historical and contextual data—predictive analytics.
Predictive Solution: Not only is the rise of predictive logical; it solves for critical gaps that CRM, marketing automation and business intelligence often miss. Below are just a few use cases enabled by predictive:
Visualize your total addressable market;
Source net-new, "likely to buy" accounts and contacts;
Score and tier top prospects in a more robust manner; and
Cleanse and enrich your data with key attributes unique to your business
3) Insights and data sources are disconnected from channel workflows
In today's marketing world, you need a multichannel approach to reach and engage your buyers. But a major challenge for marketers is that their systems of record, data and insights are not fully integrated into engagement channels. This lack of an integrated view often results in inefficient workflows and missed opportunities to reach all the right buyers in the right place at the right time. Additionally, if you don't have access to actionable data—phone numbers, emails, addresses, URLs and social handles—laying the foundation across these systems, it becomes incredibly difficult to launch a successful multichannel approach.
Predictive Solution: With native integrations, best-of-breed predictive solutions accurately target campaigns to specific audiences across marketing automation technologies (email marketing), CRM (outbound sales), paid social networks and third-party ad exchanges.
---
Shari Johnston is the Senior VP of Marketing at Radius. Prior to Radius, Shari led demand generation for OpenDNS and Demandbase. She frequently speaks as a thought leader on B2B Marketing topics such as Account-Based Marketing, Integrated Marketing and marketing technology. Shari was a recipient of an Eloqua Markie for "Integration Innovation" and a finalist for "Best Nurture Campaign" She earned a B.S. in Marketing from Portland State University.