3 Tips For Building The Ideal RevOps Team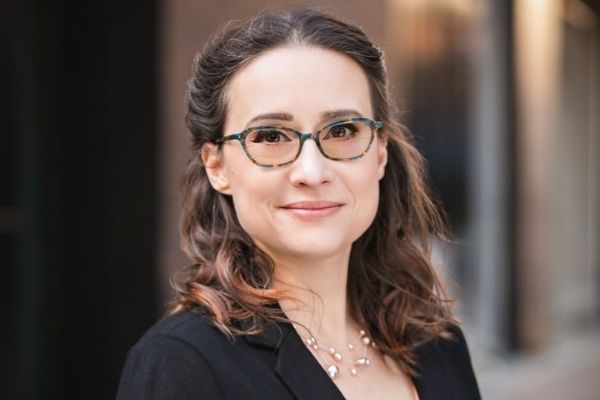 Many B2B businesses, particularly those in tech, are embracing the rise of revenue operations (RevOps). I waded through the operations trenches for 15 years and felt the impact of inadequate operations as a functional marketer and marketing leader — RevOps is a long-overdue change.
But it's tough to get the balancing act right in terms of team structure. It's up to RevOps to gather the data points necessary to run a business while making the internal systems user-friendly and taking advantage of every opportunity to delight external customers. The most experienced and talented professionals in RevOps see systems work in partnership with people, and harmony is the name of the game.
If your organization is considering kicking off a version of RevOps, it's always better to learn from someone else's mistakes rather than starting from scratch. Here are three common RevOps misfires and how to fix them.
RevOps Isn't SalesOps 2.0
The initial startups I watched dip their toes into the RevOps pond did so with a maniacal focus on the sales team. RevOps was synonymous with "revenue analytics," or a team of skilled analysts who worked on high-priority projects with sales operations (SalesOps). In this sales-forward form of RevOps, responsibilities included preparing the sales portion of the quarterly business review deck, commission structure, reporting and revenue analysis.
This flavor of RevOps discounts the importance of the rest of your customer's journey. For example, one of the organizations with this structure in place had an inside sales team that couldn't function because their marketing qualified leads weren't tagged in the CRM. Form fills went unanswered and left a lot of money on the table. It's expensive to only focus on one aspect of the buying cycle!
How To Fix It
This version of RevOps focused on some things that mattered. Still, a great deal was neglected — starting with the poor first impression many prospects experienced after requesting to be contacted online.
Concentrate on the entire customer lifecycle when building out RevOps. Use this new department as a way to create better connections between processes, people and systems from initial prospect awareness through to renewals and churn. A narrow focus on one aspect of the revenue team is begging for others to be neglected.
RevOps Isn't A Replacement For The Right Talent
Another mutation of RevOps is the dreaded "team of one." Small startups can't always invest in multiple headcount, so they pack every duty into one job description. In other cases, some management teams don't realize the value of investing in more specialized talent.
Managing a CRM and deal desk, setting up campaigns in a marketing automation platform and training employees on how to use these systems is too much to put on the shoulders of one person. They'll likely burn out in 18 months (or less). You'll mourn a resource who walked out the door with months of hard-earned knowledge about your products and processes. You'll need to pay the next person more and spend an average of six to nine months of your previous employee's salary just finding a replacement.
How To Fix It
As a hiring manager, work with someone in operations (or an operations consultant) who can help you craft a reasonable job description and set realistic expectations with your internal team for the role. Resisting the urge to overload your first hire will tremendously improve the longevity of the role.
As a small company, it's best to wait on purchasing the biggest CRM and marketing automation platforms in the market. Instead, adopt tools that are affordable but still offer core functionality. Set aside a budget for the right talent rather than blow it all on the market leading tools that are really intended for enterprise organizations.
RevOps Won't Fix Your Silos
RevOps was first touted as a way to force marketing and sales to work together collaboratively — and some still view it through this lens. The belief is that putting people together who help orchestrate the systems, reports and key performance indicators that all go-to-market (GTM) teams need to function would correct cross-functional misalignment between marketing and sales.
If you plan to centralize your operations functions, I commend you. You will increase efficiency because teams will be forced to consult with one another.
It's not reasonable to expect a low-ranking RevOps manager to convince your sales vice president to stop misbehaving or your marketing vice president to stop bad-mouthing the sales team.
How To Fix It
If you have a RevOps leader with the same positional authority as the rest of your GTM heads, RevOps will excel at helping the GTM organization identify opportunities for improvement and implement them. Consider bringing in a senior hire who can help bridge strategic and tactical know-how while wielding enough influence to get buy-in from the broader organization.
The Ideal RevOps Structure
RevOps should combine enablement, systems administration, analytics and project management under a senior operations leader who focuses on aligning sales, marketing and customer success. They should understand the balancing act inherent in the roles that report to them and be an expert at managing cross-functional expectations.
If you get the formula right, you'll have a department that can help you scale faster by knowing where to invest resources. In addition, they'll help you better understand your market, how your products and services are performing (or underperforming) and give you the insights you need to hire the right headcount across your GTM functions and uncover more pipeline.
---
Camela Thompson is the VP of Marketing at CaliberMind, a B2B platform for revenue insights. Based in Seattle, Thompson has spent more than 15 years in RevOps in the tech industry in successful startups such as Qumulo, Extrahop and CDK Global (formerly Cobalt) before proving herself as a customer-first growth marketer. She is deeply familiar with the pain points that Ops teams face and is passionate about helping Ops professionals accelerate their careers.