3 Tips To Make Sales Training Successful In The Virtual Age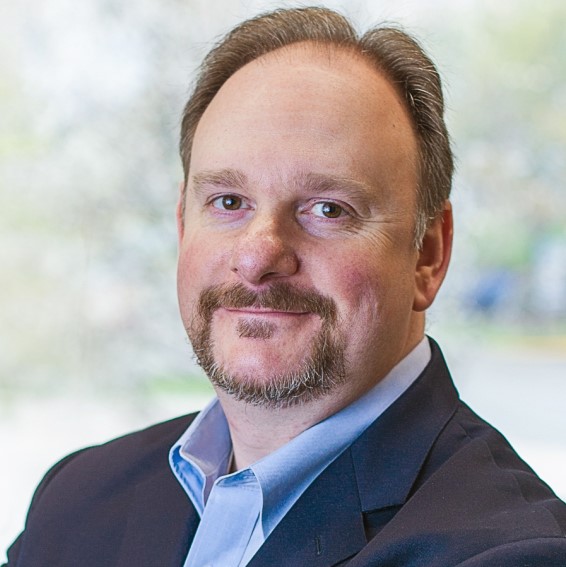 When Covid-19 wreaked havoc in 2020, it altered our workforce reality. Overnight, almost every industry had to restructure its processes to keep employees safe and ensure revenue kept coming in during the unprecedented economic downturn.
With 44% of employees now based at home due to remote work policies, something occurred that challenged sales teams everywhere: Training was disrupted.
As sales leaders, we know that coaching sales reps is highly dependent on human interaction and real-time communication — two things made difficult with everyone working from home. To navigate this new world of virtual training, we need a novel approach. According to Allego research, 78% of sales professionals said their training needs to be adjusted for remote sales, meaning we must rethink our current strategies and adapt them. Only then can we effectively train teams with the skills, content and increased support required to master virtual selling.
Here are three tips to make your sales training successful in the virtual age:
1. Boost Remote Coaching Effectiveness By Embracing Sales Enablement Tools
The shift to remote work broadened the sales candidate pool for new hires and allowed veteran employees to relocate while keeping their job. But with it came the issue of coordinating schedules in various time zones and locations. Training remote reps has proven difficult for sales leaders, with 67% finding it challenging to observe remote reps during calls to give constructive feedback.
To keep teams connected and offer ongoing coaching to new hires and veteran sales reps, use sales enablement tools that support formal and ad hoc sales training. Replicate the face-to-face experience by incorporating recorded video into training sessions. Reps can watch recordings of top salespeople delivering persuasive sales messaging and product demonstrations on their own time and replay the videos as needed to absorb the information thoroughly.
Another tool to utilize is conversational intelligence, which records, transcribes and analyzes sales calls, allowing sales leaders to remotely coach reps without spending time manually listening to every call. Time and place will no longer prevent sales reps from honing their skills as they train from home.
2. Encourage Productivity By Focusing On Individual Competencies
If you hired reps during the pandemic, you might've noticed their time to productivity wasn't up-to-par. Sales leaders found it took 2X longer to train new hires during the pandemic to develop sales skills compared to those trained in person. This delay could be attributed to reps simply not getting enough coaching from sales leaders to succeed, as 49% of reps hired during the pandemic say they haven't received enough.
To drive more productivity, personalize training to sellers' individual needs. A team is only as strong as its weakest link, so be mindful of how a new hire can improve during virtual sales training. Be sure to identify your team's competencies — knowing what every sales rep excels at strengthens everyone. Check-in with remote reps to ensure they're on the right track and help them overcome weaknesses where needed.
3. Use Asynchronous Communication To Your Advantage
While remote coaching has its challenges, sales leaders have found that asynchronous communication in sales training gives a personal touch. An asynchronous approach to training allows team members to communicate, learn and collaborate at their convenience when an immediate answer is not required. In fact, 97% of sales professionals say asynchronous communication helps overcome training difficulties in different time zones.
In conjunction with tools like video, sales leaders can use this approach to enhance the coaching experience for their teams and help them learn on their own time. Examples of asynchronous communication in sales training include:
Having teams record and submit their version of how they would handle a specific objection or selling situation;
Delivering product highlights, features and competitive intelligence with a library of short videos that reps can access between sales calls to recall information; or
Offering remote coaching by asking reps to record their sales presentations, then, providing in-line feedback within the video for sales certification submissions and sharing the best ones with your entire sales team.
As 91% of reps reported they've become more successful at working remotely, the key to successful sales training is finding a balance between live and asynchronous communication. Developing ways your team can grasp sales techniques at their own pace balanced with live conversations is how they'll reach their full potential as remote and hybrid workplaces become the norm.
The landscape of selling and sales training has transformed forever because of Covid-19, but by closing the time/location gap with technology, being aware of your team's individual competencies and using asynchronous communication to help reps learn and collaborate at their convenience, you'll train both new and veteran sales reps to find success in the virtual age.
---
Wayne St. Amand is the Chief Marketing Officer (CMO) of Allego. He is responsible for driving business expansion through Allego's global corporate and product marketing initiatives. A seasoned marketing leader, St. Amand most recently served as global CMO & SVP of Nielsen's Marketing Effectiveness business unit. He has a long track record of accelerating the growth of technology businesses, playing a key role in one IPO and three $100+ million exits. He launched his marketing career on the agency side, creating successful campaigns for industry leaders such as HP, Motorola and Texas Instruments. St. Amand is a graduate of Boston University, where he received his B.A. in mass communications and marketing.