Asking The Big Question: How Much Better Would Your Company Perform Without Obsolete Data?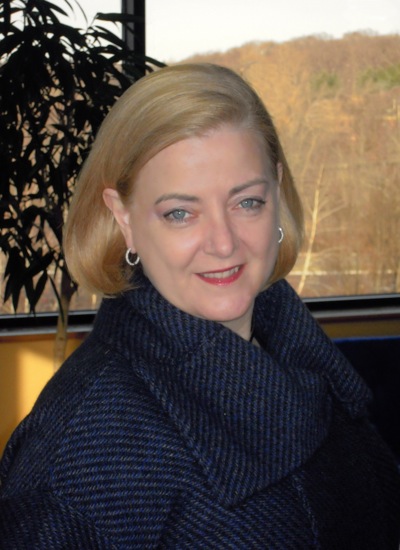 New study: companies acknowledge negative impact of outdated BtoB data
By Kathy Greenler Sexton, Vice President of Marketing, ZoomInfo
Outdated BtoB contact data is pervasive — and, like a runaway train, it's getting worse by the minute. In the time it takes you to read this, a couple hundred changes will happen in the business landscape that affect contact information (job changes, businesses starting and failing, etc.). Sales and marketing teams are hard pressed to keep pace with the changes. This is one of the findings of a just-published DemandGen Report study.
According to the study, more than 62% of organizations rely on marketing and/or prospect data that is 20-40% incomplete or inaccurate. In addition, nearly 85% of businesses said that 10-40% of records in their customer relationship management (CRM) and/or sales force automation (SFA) systems housed incorrect information.
But here's what is so startling: Companies seem to feel stuck with the predicament — perhaps because they don't realize what's possible with today's data vendors and technology. Consider this: 30% of respondents had no strategy to update inaccurate or incomplete records. More than a third reported that they even leave incorrect records in their databases, hoping sales representatives will eventually remedy the records. When asked how they update their in-house customer and prospect databases, companies indicated "manually" more than any other response. Precious selling ti
me, wasted on manually updating records? Not a good ROI in those sales reps!
The notion that out-of-date contact information has consequences, however, isn't falling short on companies. Eight out of 10 reported that that their lead generation efforts have been affected by incorrect data. Nearly half (44%) of respondents indicated that inaccurate data has affected the ability of their sales teams to reach and/or communicate with the right people in prospect organizations. The DemandGen Report survey also pointed out that nearly half of respondents were seeing email response rates below 3%.
So inaccurate data plagues internal databases and poisons campaigns; yet there are ways to keep that sludge from stalling out your sales and marketing engines. Companies can buy smarter data, and they can make the data they already have more accurate. Here are some tips to ramp up the ROI in your lead generation:
Try your vendor's data before you buy it: Ask for a targeted sample list to be created on the spot, test it for response rates and buy more of the most accurate data.
Clean and augment your own data: The same vendor you use for new lists, above, should offer data services such as list hygiene processes and data appends. ZoomInfo, for example, will replace your outdated information with just-verified contact data (including email addresses, direct phone numbers, etc.) and will also append information that is missing from your existing records.
Make sure your vendor is the data source (many brokers only license) and ask when data was last verified: Contributing to the morass of outdated BtoB information is a surge in the buying and selling of data among providers. If you find a data vendor that is the primary source of the data it sells, chances are the vendor will take more responsibility for verification of the data. Also make sure to ask your vendor when the data was last refreshed.
ZoomInfo, for example, owns all the data that comprises its BtoB profiles on 5 million companies and 50 million businesspeople. It uses a combination of web crawling technology, automatic community contributions and updates professionals make to their own profiles. Every day ZoomInfo updates the records of 15,000 businesses and 250,000 employees, and creates brand-new profiles on 2,000 businesses and 25,000 employees.
In today's fluid business world, people change jobs so often that analysts recommend quarterly cleansing for contact databases of 100,000 or more records — and a semi-annual cleansing for smaller databases — to keep your business moving. And remember, you don't have to accept erroneous data as inevitable. Look for data vendors that offer near real-time updates to get the best ROI from your data and drive effectiveness of your sales and marketing campaigns.
Download this E-book for more details on the DemandGen Report study.
Kathy Greenler Sexton is Vice President of Marketing at ZoomInfo.