Looking Beyond CRM To Win The Digital Economy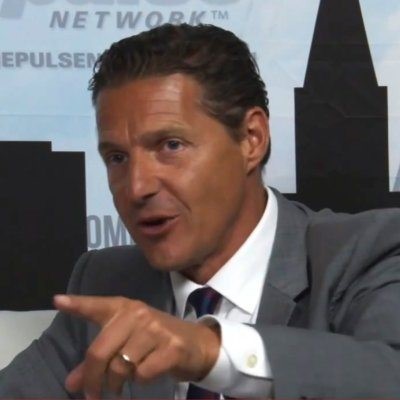 I recently told my teenage daughter that we would have dinner soon and she simply responded: "Can you text me when it's ready?"
Her answer explains a lot about how customer expectations are changing dramatically in our new digital world. Of course, "yelling" through the house (think "mass marketing") to let her and her two siblings know that dinner is ready is not her channel of choice, but it's mine.
Today, customers expect that you interact with them in real-time, capitalizing on their intent to purchase. This means reaching out to them at the moment when it matters the most with personalized content and through the channel that is most convenient for them. While this task can seem daunting to brands, there are a few strategies that I've seen enterprises implement to survive in this new Digital Economy.
First, organizations need to recognize that there is a "new breed" of customers. This is not just teenagers or Millennials, and they are changing the rules of engagement. Today's customers are better connected and informed than ever before, jumping across channels — including Web, mobile, LinkedIn, text messaging, phone, etc. In turn, they expect the experience on each of these channels to be seamless and cohesive. Even though they are constantly switching platforms, information from their previous engagement needs to be captured and displayed during their next interaction to create a contextualized experience, building their interest and loyalty.
These shoppers have the power to inform themselves before even going on a company's website — through third-party websites and peer reviews — meaning they are no longer going through the traditional channels to engage with a brand. With this in mind, businesses need to re-think how they are using traditional customer relationship management (CRM) technologies.
According to recent research commissioned by SAP, two out of three organizations believe that their existing CRM cannot support their future vision for customer engagement. This data represents a paradigm shift of marketing "beyond CRM." Rather than managing customer relationships, organizations need to engage customers by keeping their data at the heart of the business. By positioning customer insights as the lifeblood of your company, you can blur the lines of marketing, commerce, billing, customer service and sales for an omnichannel approach that connects not only in-store and online experiences but interactions on any channel.
The key is having the right data. Much of the information organizations need to learn about customer behavior and preferences lives outside of the CRM system. To execute an omnichannel strategy, businesses need to understand their customers and capture their interactions, contexts, behaviors and intent to create a continually evolving profile. While Big Data has been making headlines, it's difficult to mine through the information to identify actionable data from these sets. Therefore, it's important to consider all of the data from various systems and channels — and consolidating them for a holistic view of the individual. This may include shopping history, location, service tickets, recent website history, click and browsing activity, and the latest tweets or likes on social media.
Business must be able to collect all of this information for each customer and quickly analyze it to capitalize on an individual's intent to purchase, providing them with personalized experiences. All of this information needs to be tracked and funneled into one single source of truth so you can easily access and mine it to glean insights that make the customer experience relevant and seamless on any channel.
The Digital Economy isn't slowing down anytime soon. Many retailers are taking note and getting closer to connecting in-store and online experiences with curb-side pickup, click and collect, beacons and other similar strategies. It's only a matter of time until shoppers begin applying these expectations to their B2B purchases, too.
---
Volker Hildebrand is the Global Vice President of SAP Hybris. With more than two decades of experience in the e-Commerce and CRM space, Hildebrand has held global leadership positions in sales, product management, business development, product strategy, product marketing, solution management and general management for CRM/e-Commerce software solutions.