Seismic President Discusses The Growing Importance Of Data-Driven Conversations In B2B Sales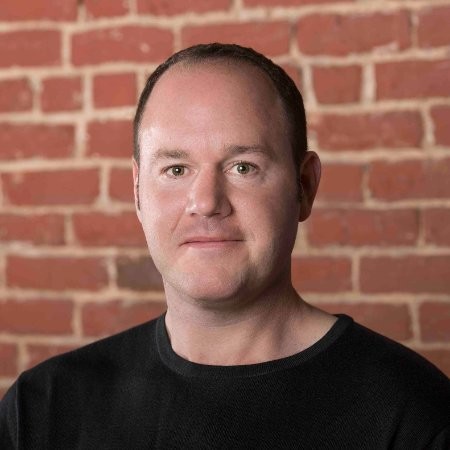 B2B buyers are turning to self-education when researching a purchase decision, which means they have access to more data than ever. For Ed Calnan, Founder and President of the sales enablement platform Seismic, data-fueled storytelling is the only way B2B sales professionals are going to stand out from the crowd and provide relevant, genuine customer experiences.
In an interview with Demand Gen Report, Calnan shared his perspective on the current state of customer experience in the B2B world. Calnan also noted the growing importance of fueling salespeople with actionable data to ensure conversations with prospective customers are meeting expectations and driving action.
Demand Gen Report: What, in your opinion, is the current state of customer experience within the B2B marketplace?
Ed Calnan: At Seismic, we're more excited than we've ever been. The basic issue is that the marketing stack has really evolved quite quickly over the last 10 years. Also, the buyers journey is very different than it used to be in B2B sales, where people are actively buying versus being sold to. What we're finding is that, for most B2B companies, that modern experience with a personalized touch really ends when the salespeople get involved.
For example, the [marketing team] creates a wonderful website with a personalized experience. When buyers opt in for content, the system understands who they are and what their needs are. This allows buyers to buy at their own pace with an experience that's tailored for them. The message we hear from our customers is that their customers feel like they are having a modern experience with marketing. But once that lead is handed over to the salespeople, a lot of customers feel like they are back in 1999. Customers just don't expect that anymore.
In the B2C world, where we're catered by the likes of Amazon, Spotify and Netflix, we're seeing it bleed into the B2B space. For example, when you're buying a medical device as a surgeon, or you're buying an enterprise software solution as CMO, customers are demanding that those experiences be modern and tailored. They are expecting you to show up with a full understanding of who they are, what their business does, what their pains are and what some recommendations are — almost in real time.
DGR: With B2B buyers expecting more consumer-like buying experiences, do you believe the line dividing B2B and B2C purchases will ever truly disappear?
Calnan: I don't think it's ever going to converge to a place where buying a package of toilet paper on Amazon will feel similar to buying a million-dollar technology solution. I think there will always be different purchases and different buying cycles. However, I think that the B2B sales process is shifting radically because of the amount of information and data that is available to both the buyers and the sellers.
When I started my career, [the sellers] were the keepers of the information. We used to go to the buyers and educate them on what was happening in the market. We used to go to talk to CIOs and tell them about tech trends, what they should expect for the next 18 to 24 months, what they might think about budgeting and what their peers were doing. They also went to the analyst firms to find out similar information, and then based their budget and decision-making criteria from those interactions.
Now, it's a completely different environment with so much more information available for buyers. Our prospects can go online and find out who Seismic is and what we do, which customers love us or don't like us right now, what our price point are, who our competitors are and even get active testimonials from users on sites like G2. All that information is there; so, when we show up for a conversation, they are more than well prepared and interested in having a tailored discussion about their needs.
I think that's really going to be the difference for B2B sellers. I think the sales cycle is going to condense massively, and that competitiveness is going to continue to climb. The folks that show up with an educated story about what the buyer is interested in are going to win a lot more than the others. Now more than ever, B2B sellers are almost required to have a data-driven conversation about that buyer's specific needs, based upon all of the information that's available to the sellers on the public web or within tools we use.
DGR: What is the technology vendor's role in offering this type of experience for their customers' customers?
Calnan: You hear that word "advisor" thrown around a lot. Technology vendors really should be a trusted advisor on behalf of the customer. There is no hiding behind the facts buyers now have. There's no hiding behind the fact that maybe your customers don't stick around as long, for example. So, it's the [vendor's] legation to keep their customers happy, but also ensure that they can capture the voice of the customer and make it available in the virtual world for people to learn from.
I think that it's on the technology vendors like Seismic, Adobe, Salesforce, Microsoft and Oracle to provide tools that help sellers tell the right story at the right time. It's almost like flipping the problem on its head. Before, there was never access to any information. Now, you can get access to everything possible under the sun.
For B2B sellers to do the right job in truly preparing for a meeting — really researching the business problem and other folks who have solved similar problems in the industry with the same buyer persona — I think it's on those progressive vendors to ensure they are harnessing all of this data to not only give salespeople 360-degree views of the customer, but also help them with next best action. I think that's the key for telling personalized stories. It's not only about proving that you understand the problem, but also proving that you fixed this problem for other people like them and that they're going to get a return on their investment.
DGR: What tips and best practices do you share with current and prospective customers looking to offer a streamlined customer experience?
Calnan: I think you really have to assess how you engage with prospects and buyers focusing on the conversation. Firstly, it's more about their business than your technology. We really try to train our teams to think critically about the business objectives that they're going to go discuss with the buyer. Do you understand the problem that they're trying to solve? Have you solved this problem with another customer that looks like them? Have you proven that if they invest money, they're going to get something back? I think those are the three pillars that we try to reinforce, for every discussion that we have with prospects.
Then, using technology, it's a matter of harnessing all that data to gain great insights into what the buyer is thinking at that moment. The teams that are going to win are the ones that listen to the data so they can understand the journey and create a relevant story that resonates with the buyer in real time.
Then it's a matter of analyzing those interactions on a global scale. If you think about the power of Netflix, or the power of Spotify or Amazon, they listen to their users. That's one of the things that [Seismic] does. At all times, somebody is telling a story around the globe to a prospect or customer and we're listening to those stories. We're aggregating all that data and pushing it back into their [MAP and CRM] platforms to help salespeople get smarter. At the end of the day, if we can help sellers be relevant in the moment, I think we're going to give them a chance to win more.