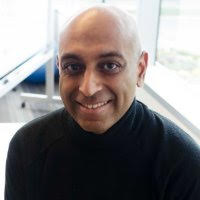 By Suresh Balasubramanian, LiveHive
Without synchronization between sales and marketing, the business suffers. According to Aberdeen Group, the lack of integration of sales intelligence with sales and marketing systems causes the biggest gap between top sales performers and under-achievers. However, fewer than one out of 10 B2B companies report good alignment between their sales and marketing organizations, SiriusDecisions research shows.
Weak processes between sales and marketing have made it challenging for sales and marketing to work together successfully. While delivering immense value, existing CRM and marketing automation systems don't deliver a complete buyer picture for the organization. Furthermore, this data has not been easily shared across departments.