The 3 Marketing Reports CMOs Need
Written by Bonnie Crater, Full Circle Insights

Published in

Demanding Views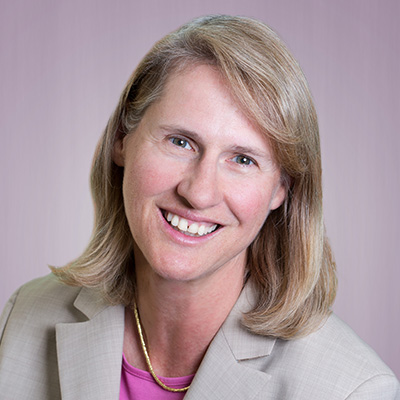 CMOs at B2B companies are responsible for driving predictable growth in addition to the traditional marketing and brand-building tasks they manage. Now more than ever, CMOs need reports that quantify the impact of marketing's lead gen activities.
The Covid-19 pandemic shifted outreach to digital channels in 2020, and B2B marketers remained in digital outreach mode throughout 2021, running lead gen campaigns to build the pipeline and create revenue online. But there will almost certainly be an uptick in in-person events over the next several months, which means CMOs need tools that make it easy to monitor and compare the performance of digital and non-digital campaigns.
Generating leads isn't easy — more than 60% of marketers report that lead gen is their biggest challenge, and more than half say they spend at least 50% of their budget on lead gen. When it's time to justify that spend, marketers will require reports that demonstrate impact using data that is credible across the organization. Here are the three reports CMOs should rely on:
1. Revenue Attributed By Campaign (Digital & Non-Digital)
While clicks are cool, revenue is better — engagement data alone isn't enough. A report that tells you which campaigns influenced the most pipeline and revenue is essential. When marketing attribution data is presented in a stack-ranked chart, you can see at a glance the campaigns that impact sales the most (and least). With revenue data, you might see that a campaign doesn't perform that well in terms of engagement, but it drives large or many deals and merits further investment. The ability to easily access the data behind the chart to gain further insights is critical.
For example, if your report indicates that website demos are driving the most sales, it's useful to drill down deeper and understand the details, such as which URLs deliver digital touches, and compare them with non-digital lead gen activities in terms of revenue.
Look for a reporting tool that provides a visual overview and easy access to details like velocity, average deal size, customer segment, etc., as the latter is useful to determine how well campaigns are targeting key segments.
2. Top Campaigns By MQL (Digital & Non-Digital)
A chart that gives you a visual comparison of digital and non-digital campaign performance in terms of marketing qualified leads (MQLs) shows what happens as leads move through the funnel. With the right configuration, you can see which campaigns are most effective at driving qualified leads (QLs), demos or meetings set to provide a sense of volume and closed deals.
A visual overview in stack-ranked chart form can help you decide which campaigns to invest in for greater efficiency. The report should also provide access to additional funnel metrics velocity and conversion rates. Knowing which campaigns are associated with longer or shorter sales cycles is critical when you're in a tight revenue spot and need to focus on closing deals quickly.
3. Digital Velocity Metrics
Digital velocity metrics show the speed at which deals progress from digital outreach to close. Displayed as a line graph, digital velocity metrics can give you an average of how long it takes for a click to become a closed/won transaction. Digital velocity metrics can also show trends over specific time periods. The metric can help you identify process bottlenecks — for example, almost all leads should progress immediately from MQLs to demos or meetings set. If that's not happening, there may be a handoff issue with sales.
Digital velocity metrics that measure time in each stage by days can be a lifesaver, especially if company leadership raises revenue targets and marketing must deliver leads to support the effort. In that scenario, you can use digital velocity metrics to figure out what you'll need to do to meet the new targets. Don't forget, doubling velocity allows your company to close twice the business over the same time period. Martech tools provide a wide variety of reports, but keep in mind that to truly demonstrate marketing's impact, metrics should reflect revenue, not just engagement.
It's also critical to use the de facto revenue record at most B2B companies — the CRM — to ensure data is credible outside the marketing department. When the CRM serves as the single source of data truth, marketing and sales can align activities and collaborate to drive revenue.
Almost all outreach happened online in the last three quarters of 2020 and digital was king for most of 2021, but people are planning to host more events this year. If you're able to generate these three reports and compare digital and non-digital outreach easily, you'll be ready for whatever this year brings.
---
Bonnie Crater is the President and CEO at Full Circle Insights, and a 10-year veteran of Oracle Corporation and its various subsidiaries. She has held senior executive positions at companies like Zelerate, VoiceObjects, Realization, Genesys, Netscape, Network Computer Inc., Salesforce.com and Stratify.