The Dating Game: Why Every ABM Strategy Needs A Matchmaker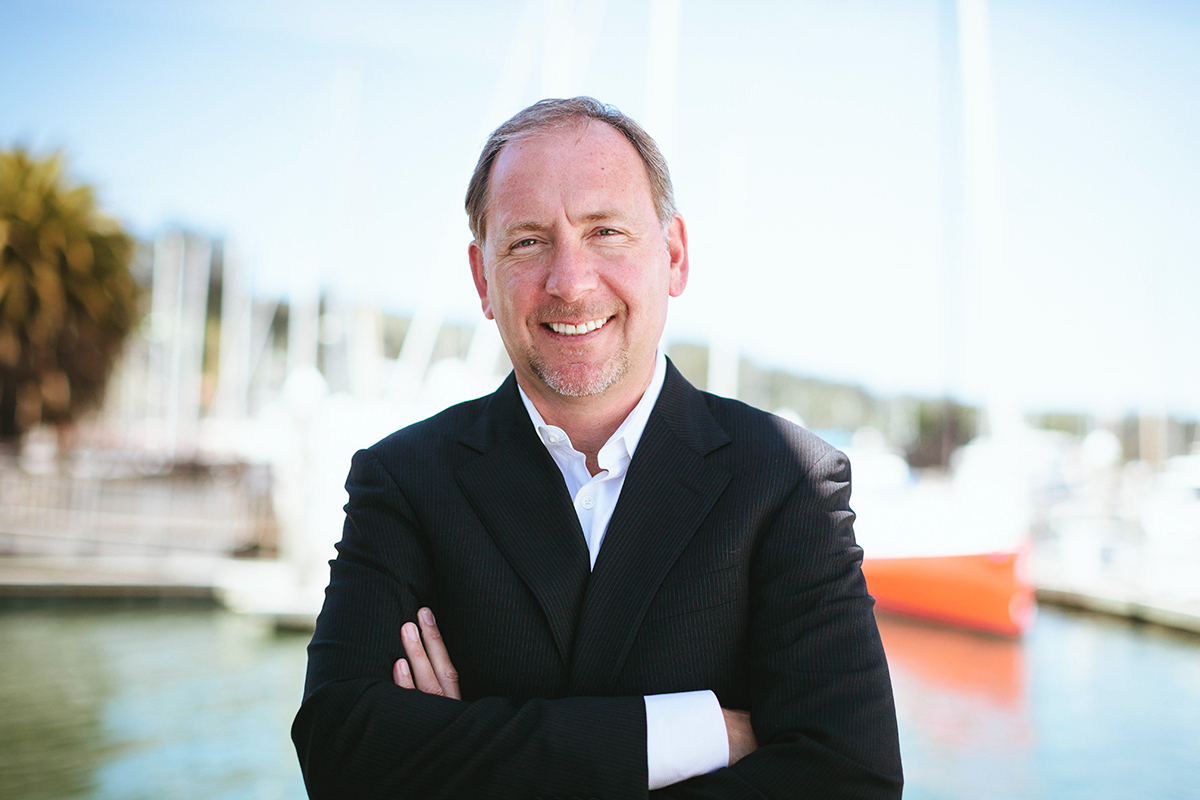 Years ago, I was working on a market segmentation project for a Global Sales VP and he said, "You know, Mike, there are only two types of customers: the ones you have and the ones you want." At the time, I didn't think much about it.
But I do now. More than ever, it's critical to identify the customers you have the best chance of establishing long-lasting relationships with, versus broadly marketing to a universe of companies. In my mind, B2B marketing is a bit like dating. If it's a bad match in the first place, the journey is going to be a series of lousy experiences on the way to a crappy ending.
We all want customers that have great success with our products, give us honest feedback if they feel we haven't delivered on their expectations, and are advocates on our behalf when we do.
So how do you avoid the bad matches?
For me, one solution is to implement an account-based marketing (ABM) approach. ABM takes market segmentation down to the specific customer level, and in the process, fixes what is often a pretty severe lack of sales and marketing alignment.
This new alignment gives marketing the opportunity to drop the sales-infuriating speak about "visits, attendees and leads," and resets the conversation around "target accounts, opportunity size and key stakeholders." It's kind of like Target Account Selling (TAS) for marketers and a springboard to valuable joint discussions around a better understanding of "unique business values" and "compelling events."
However, unlike TAS, where sales professionals have long-standing relationships to draw upon, most account-based marketers do not have a go-to list of contacts and relationships in their target accounts. How do you know whether the account is truly a good fit based on your ideal customer analysis? And if you do get that right, how do you strike up meaningful conversations with key stakeholders that you don't know?
Enlist The Skills Of A Matchmaker
Other than in the movies, a good match rarely happens by chance. Maybe it's time to recognize that marketing into the B2B enterprise requires the same approach a person looking for a long-term relationship might take today. Rather than continuing to hit the bars or agree to meet their sister's random co-worker on any given night, more than 40 million Americans have turned to dating sites and matchmaking services to identify and connect with people who fit their "type."
I believe a B2B matchmaker should be a strategic component in every ABM strategy. A matchmaker may be a casual acquaintance, long-time friend or even a hired service. However, the most valuable enterprise matchmaker is a business professional who can offer insight into the people, politics and priorities of a specific target account. Armed with these critical insights, you'll have much better success at turning your list of ideal customer profiles into realistic opportunities.
If you're still not convinced, here are three reasons why every ABM strategy needs a matchmaker.
1. Focus On What's Beyond "Physical Attractiveness"
Let's begin with the identification of your ideal customer. Properly identifying such a target involves more than just an attraction to superficial attributes. For example, just because Walmart is a huge company with "tons of opportunity," it doesn't necessarily mean Walmart should be a target account. Just like dating, don't be lured in by purely physical characteristics. It's critical to dig beyond the simple firmographics of industry, size, revenue, location or growth.
A matchmaker can help you with pertinent business information that will never show up in web searches or prospecting tools. How are you going to understand if a company is really in a position to purchase your product? Or if they have what it takes to successfully implement it? That's the type of information a matchmaker can provide.
2. Banish Cheesy Pickup Lines
An introduction by a matchmaker is like being fixed-up by a friend. For me personally, as a CMO, the endless barrage of unwanted marketing and sales solicitations — cold calls and impersonal emails from strangers — are a complete turn off (so to speak). But if someone I know makes an introduction, whether it's a long-time friend or respected acquaintance, I'm much more likely to respond to their request. And I don't think my behavior is that much different from many others.
I have seen marketing teams implement an ABM strategy, do fantastic work in identifying their ideal customers, then revert back to applying old-school, interruption-based marketing tactics that are no longer effective. It's like using bad pickup lines at the bar — not only are they unwanted, they likely are not going to lead to a long-term relationship. The benefit of being fixed-up by a matchmaker is you don't have to rely on this counterproductive behavior.
3. Stop Wasting Time On The Wrong Relationships
Let's face it, the sales cycles in B2B enterprise sales are consistently longer than we ever expect them to be. Challenges include an increasing number of stakeholders, executive turnover and shifting company priorities. You can't afford to spend valuable time, effort and resources on a sales process where you don't have a strong understanding of the people and nuances of the account. A matchmaker can help ensure that you're not spending time trying to make relationships work that have no chance of succeeding. You know what I'm talking about.
It's Like Match.com, But For B2B Marketing
Matchmakers offer deep insights into accounts and hold personal relationships that would take years to develop. Just as you hire agencies or analysts for their expertise or credibility, you should identify a matchmaker to help you with your target accounts. Take advantage of the services a B2B matchmaker can provide, and you'll never have to approach a stranger at a bar with a bad pick-up line again. (Well, at least not for your ABM approach.)
---
Mike Colombo is the CMO of Cloudwords, a software provider transforming the way companies manage global campaigns and localized content. As an experienced global marketing leader, Mike appreciates the complexities of marketing to multilingual audiences and has a unique perspective on how technology can address its core challenges.