The New Rules of Predictive Analytics: CMO Edition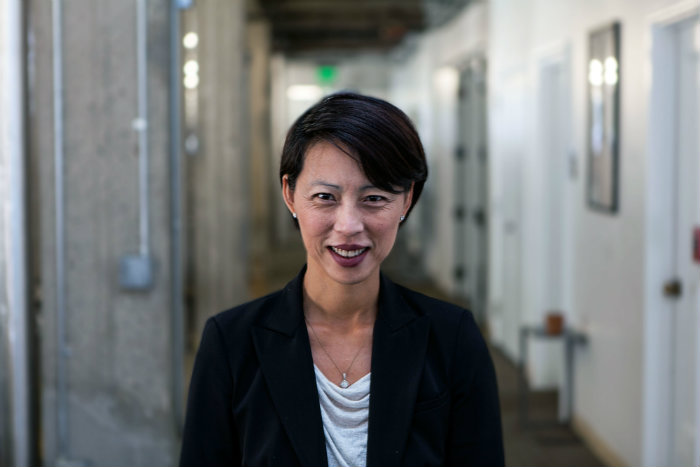 The promise of B2B data is unbridled. Thanks to first- and third-party data sources, marketing teams know more about their prospects and leads than ever before. Predictive analytics tools introduce even more data capabilities for today's marketing leaders. With the right tools, marketers can discover untapped market opportunities, target audiences with greater precision and predict which prospects will become the best customers.
Marketers have embraced the opportunity, with nearly two-thirds (64%) of business decision-makers implementing or upgrading predictive analytics solutions today or planning to do so in the next 12 months, according to a new report from Forrester's Laura Ramos. While predictive models offer capabilities to transform insight into action, Forrester cautions CMOs against overly complex solutions.
"Selecting the right solution means you must weigh the relative sophistication of your automation processes and team experience against the level of big data capability you are ready to absorb," writes Ramos, lead Forrester analyst and author of the report.
As a deluge of new solutions, with varying levels of data capabilities and resource requirements, are now making their way into CMOs' inboxes, it can be challenging for non-technical marketers to pinpoint the tools and technologies that are best for their organizations. Here are three simple rules to guide the exploration of solutions that exist, regardless of familiarity with data science or statistical expertise.
Rule #1: Don't Let Complexity Become A Deterrent
For marketers without advanced statistics backgrounds, data science will always be complex and perhaps daunting. While predictive solutions provide the answers to many big data woes, machine learning algorithms come with many complexities and moving parts. To predict real world scenarios, models often incorporate hundreds of variables, a multitude of algorithms, and dozens of first- and third-party data sources.
Given the complexity inherent in big data solutions and required resources to generate usable outputs, how does one exert positive influence over such advanced deep learning and processing? With unlimited computing possibilities, what objectives and capabilities should be executed on first? And most immediate to the topic at hand: what tools should marketers select to enable the outcomes they need?
Ramos encourages marketers to take a step back and master the basics. First focus on solutions that can enhance core, repeatable growth strategies before introducing new, far-stretched capabilities that have the potential to drain resources. She cautions that "despite growing enthusiasm for predictive analytics, technological advancements are outpacing the business' ability to put it to work." The important thing is not to get overwhelmed or overreach and instead to remain focused on the greater plan and business goals.
Recommendation: Seek out partners who have productized and developed superior front-end processes for what marketers are doing already: customer analytics, market segmentation, campaign planning and sales enablement. Solutions should amplify current marketing efforts and enable the goals that marketers have already established for their organizations.
Rule #2: Think Beyond Lead Optimizations
As Ramos points out, marketers are looking for an edge that can return big results. However, existing solutions — even if combined with vast data sources and other tools — can't deliver the speed and insight required by marketers to achieve explosive growth. The report shows that many other predictive analytics use cases are often only focused on optimizing lead conversions. Often inward or backward looking, these solutions deliver incremental growth at best, and are most susceptible to campaign inertia.
Unfettered by the confines of existing solutions, predictive models better support decision-making and have the potential to vastly improve on both cost and revenue. Even subtle adjustments can multiply reach and profits. Radius, for example, enables companies to discover new customers and markets with predictable and actionable success — insights that enable vastly greater outcomes than simply reiterating on past marketing efforts.
Recommendation: Keep high level goals front of mind when assessing solutions for next-stage growth. Framing the analysis solely in the context of current solutions or marginal upgrades limits the outcomes that can be achieved. Ramos calls this mindset "short-sighted," saying, "The real value of predictive marketing occurs when marketers apply it across the entire customer life cycle." The biggest business impact will happen when marketers learn how to use data analytics to simultaneously target markets efficiently, streamline pipeline conversion, retain customers, grow lifetime account value and turn loyal customers into advocates.
Rule #3: Always Outsmart The Algorithm
Predictive analytics are a means to an end — mechanisms to help grow the business and achieve marketing goals. For that reason, marketers need to first assess what success looks like for marketing initiatives in order to programmatically bring about the desired outcomes.
While it isn't necessary to have full-fledged hypotheses for exploratory campaigns, marketers should have a clear understanding of the questions they're trying to answer and why they're relevant to the businesses. They should start with overall company objectives and then get granular.
On this point, Ramos is pretty clear about what not to do: don't follow business technology's big data lead. Don't expect data or data technologies to answer the business challenges that have yet to be defined. And don't expect technology partners to make sense of pools of data that may have been indiscriminately collected, even under the best or most earnest of intentions.
Recommendation: For usable insights, lead the effort in defining desired data outputs, and then working with internal and external partners for help in designing solutions. It is the proverbial "you reap what you sow" put into action — that the insights from the efforts will only be as good as the structure that is initially put into place.
Final Thoughts
Remember that today's predictive analytics market is still in the very early stage. Marketers who are struggling to identify the "right" vendor and tools are not alone. The key to success with predictive analytics is knowing what your marketing organization needs. Often, you won't know unless you try software for yourself — before making the decision to deploy a solution at a larger scale. It's important to remain laser focused on major goals and test before you buy.
As SVP of Marketing at Radius, Angela Zener brings 15-plus years of experience in marketing. She has led teams responsible for launching global product lines across cloud, social and mobile for companies such as SAP, LexisNexis, and Findly.