Using Video To Overcome Email Nurturing Spam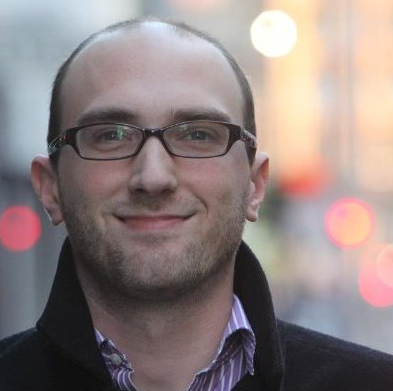 It continues to amaze me as a marketer to hear that 67% of the buying process is over before a buyer is ready to talk to the sales team. The marketing team is responsible for educating and nurturing a prospect during that period of time.
A critical nurturing tool is email. Email nurture campaigns give you the chance to control the story and close more deals. But traditional email nurture campaigns are often "spammy"— overwhelming the prospect with content that marketers hope is relevant. To solve this problem, consider using video to improve engagement and targeting to transform your email nurture campaign into a benefit for your prospect.
Marketers know that video is an extremely effective medium to engage prospects, but few have the tools in place to use video throughout the buyer's journey. More specifically, video is rarely used appropriately during the nurture phase.
Why Is Video Necessary For The Nurture Stages?
Video has traditionally driven demand at the top of the funnel, but it is just as effective throughout the buying process, especially in email. Emails with video see a 200% increase in click-through rate versus emails without video. Additionally, a viewer retains 95% of a video message versus just 10% of text content.
The culmination of the above stats provides overwhelming evidence of the power and importance of using video in your next email nurture campaign.
Marketing automation is the act of creating targeted marketing campaigns based on a set of behaviors and actions performed by your audience. Video marketing automation takes this to the next level and enables you to create targeted campaigns with video data such as, what videos were watched by a prospect and how much they watched of it.
Many premium online video platforms allow you to add lead capture forms to your video and then pass that information to your marketing automation platform. Additionally, once they are an identified viewer, you can send video behavior such as how much of a video someone watched.

The above flowchart shows you how this works. Video data is being sent in the form of a unique URL that identifies a video has been played and a corresponding completion percentage (i.e. 0%, 25%, or 100%).
With this new information, you can create email campaigns like you have always done with new leads, but you can make automation trees that trigger different emails based on these new URLs.
Your video content should act the same as your other forms of content. Different video content belongs at different stages of the sales funnel. Before you create a nurture campaign, you need to map your video content into the buying stages and fill the gaps with new content.
Video Marketing Automation In Action
With your videos mapped into the different buying stages and your video data connected with your marketing automation, you're ready to build an email nurture campaign.
1) The Roadmap: Your nurture campaign needs a roadmap that follows the buyer's journey. How many touches will each stage receive? What action(s) determine a lead moving to the next stage?
2) Selecting The Best Videos: Videos in your nurture campaigns should be as short as possible and include a strong hook. Thus, select the videos that tell your story in the best and most efficient way.
3) Emails Are Independant: A prospect opening up email #1 does not mean email #2 should depend on the prospect remembering the content of email #1. By doing so, your email campaign can adapt to your prospect's behavior more easily.
4) Implementing Video Tracking: Simply embedding a YouTube video won't allow you the sophistication necessary for an effective email campaign. You'll see someone clicked on the video, but you won't see if they actually watched any of it. With premium online video platforms, you can track individual viewing behavior beyond hitting the "play" button. To do this, your video provider allows you to create personalized video links ensuring you track even previously unidentified viewers.
5) Creating An Automation Track: An email nurture campaign needs to be flexible. The image below depicts the difference between a traditional nurture track in grey and a video-based new nurture track in red.

The grey path is "fixed" and the prospect goes through the five emails before they are theoretically ready to buy.
The red is different. The prospect takes the same actions in the first email, but decides to watches 100% of another video (#4) while on your site, and this video signals they are in a much later stage than you previously thought, thus you send the prospect email #5 in your campaign and skip #2-#4. The prospect watches the last video (#5) in your campaign is ready to buy.
The image simplifies the campaign on purpose, but the idea is, your prospect may be ready to buy sooner than you think. Each email you send has a goal and if the goal is to move a prospect down the funnel, don't feed the prospect an email that is aimed at higher up in the funnel than they are.
6) Measure And Optimize: Nurture campaigns are alive. Learn what videos signal readiness to buy and adjust your campaign accordingly. Without measurement, you're unable to diagnose success or failure. Without knowing success, you're unable to strengthen weak points and your campaign never improves.
Video enables you to create more effective and sophisticated email nurture campaigns that will push your prospect down the buying funnel.
To learn more about using video to push leads through the buying funnel, download our eBook about video strategy for the modern organization.
Kieran Farr is the CEO and Founder of Vidcaster, an enterprise video platform that drives measurable results from video content for training, marketing and sales. By uniting a suite of tools to cover video hosting, security, auditing, publishing, interactivity, and mobile, Vidcaster empowers teams to deliver training, communication and sales results quickly and without IT for leading organizations including HP, Dave & Busters, Wix, MIT, and SafeNet.