Infusionsoft Expands Solution Portfolio; Closes 3,000 New Customers in 2011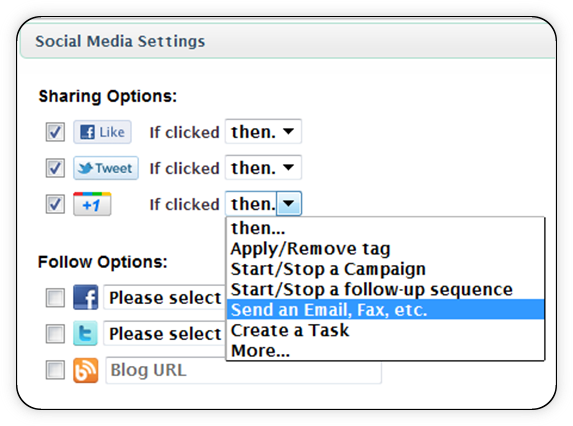 Infusionsoft, a provider of sales and marketing software for small businesses, recently announced record customer growth for 2011, as well as the addition of social functionality, to its product suite. Infusionsoft added and implemented more than 3,000 new customers, growing its revenue 50% year-over-year.
The Gilbert, AZ-based company also expanded its product development, sales and marketing teams. The company said it increased staff nearly 60%, closing 2011 with 190 employees. Infusionsoft appointed two new executives including CMO Greg Head, formerly of Act! and SalesLogix, and SVP of Corporate Development Hal Halladay, formerly of About.com.
Co-Founder and CEO Clate Mask, who was recently named Business Leader of the Year by the Arizona Technology Council, emphasized the company's focus on driving sales and marketing alignment for small businesses.
Infusionsoft reported it supports 7,000 small businesses and 23,000 users. The company's pricing model begins at $199 per month for its standard offering, and up to $999 per month for its enterprise level offering. The company offers a web-based, automated system designed to combine CRM, email marketing and e-commerce. 
"Whether you're marketing communications are done through email or social, or even phone calls, those communications are not grounded in the customer database," he told DemandGen Report. "It's particularly true in smaller businesses. Larger businesses implement CRM and the marketing team works with it. That's why vendors like Marketo, Eloqua, HubSpot, Pardot — the folks that integrate with Salesforce — are doing so well. Businesses have a database of record that's capturing all the information about customers, and then they're challenged with pushing out all marketing communications and nurturing these relationships. Trying to fuse these efforts together is a big challenge, and for small businesses it's more rudimentary."
Infusionsoft works with more than 8,000 customers with small marketing teams in B2B, as well as local service organizations and consultancies. Infusionsoft's technology is designed to help small businesses align sales and marketing efforts, as well as CRM, nurturing and outbound communication. Infusionsoft closed out 2011 with $26 million in revenue, up 50% year-over-year, Mask said.
Additionally, Infusionsoft recently added new features to its software, including social functionality, designed to enable users to streamline content sharing and capture leads through social media channels. The functionality enables marketers to track the effectiveness of social activities, and automatically trigger actions based on social behavior.
"Customers really wanted to be able to build lists and publish to Facebook, Twitter and more importantly, grow their reach by allowing the information that they shared to be passed around socially, and then captured inside our CRM software," Mask said.
Infusionsoft unveiled other new features, including the Campaign Builder, designed to enable users to streamline the creation and launch of trigger-based, automated campaigns.
The company also marked several milestones in 2011, including
A nine-city customer training tour;
Its largest user conference to date, with more than 1,200 small businesses attending InfusionCon in Phoenix;
A Certified Consultants Program, with more than 60 partners certified to provide complete services to Infusionsoft customers.
Infusionsoft also grew its Referral Partner community adding nearly 900 referral partners worldwide;
Infusionsoft customers sent 2.6 billion emails at an average deliverability rate of 99% in 2011. Customers also processed $1 billion in e-commerce transactions.

According to Mask, small businesses generally struggle to cohesively manage siloed tasks, including email marketing and contact management, primarily because they lack the IT resources. As a result, leads don't always get followed up with or nurtured properly.
"For small businesses, bring together sales, marketing and nurturing efforts is not an evolved CRM implementation plugging in to marketing automation," Mask noted. "It's a challenge to handle a contact manager, an email marketing program, and keep track of prospect and customer interactions. The key is to try to orchestrate those initiatives in a way that actually cultivates customer relationships and helps the company grow by selling more and diving customer satisfaction."