B2B Marketers Struggle With Data Quality, NetProspex Report Finds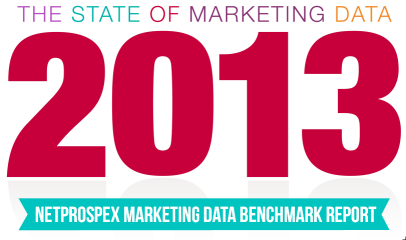 NetProspex, a provider of B2B data services, released its B2B Marketing Data Benchmark Report, which found inaccuracies or missing data in a sizeable number of the more than 100 million marketing records it examined.
"What we found is that there is room for improvement in all functional areas," said Michael Bird, President of NetProspex. "Marketing data is like crude oil. It has to be refined to be useful."
The study reviewed the marketing records from companies in a variety of industries with revenues ranging from $1 million to more than $1 billion.
NetProspex assessed companies on a 5-point health scale (5 being healthiest) across four best practice areas: record duplication, record completeness, phone connectability and email deliverability. The assessment found that more than 50% of companies had an overall data health score below 2.7.
Other key findings from the report include:
The average company database had an email deliverability of 72%;
Companies in the manufacturing industry achieved higher scores than other industries for overall email deliverability (88%), while the Internet and media industry had the lowest score with overall deliverability of 64%;
Mid-sized companies in the $25 million to $250 million range struggle the most with accurate phone contact information compared to smaller or larger companies; and
The majority (more than 70%) of companies experience challenges with record completeness, with database content in the 50% to 80% completeness range.