Demandbase Raises $15M To Grow B2B Ad Targeting Platform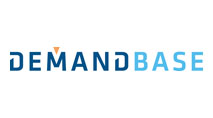 Demandbase recently received $15 million in equity financing from various investors. The B2B targeting and personalization company financing will use the investment to accelerate the growth of its advertising solutions and fund additional innovations slated for release in 2014.
The company has experienced significant growth in 2013, with the cloud-based platform tripling its volume of web interactions.
Its Demand Side Platform (DSP) for B2B advertising also experienced rapid growth, climbing to more than five billion impressions per day.
"Real-time bidding (RTB) display ad spending has become a $4 billion dollar market in just a few years, but it had lacked a B2B solution." said Chris Golec, CEO of Demandbase. "The Demandbase platform fills this void, and the new funding will help us accelerate innovation, grow our proprietary data assets, and extend our competitive advantage."
Led by Greenspring Associates, the round of funding included existing investors Scale Venture Partners, SigmaWest, Altos Ventures, Costanoa Ventures and Adobe Systems Incorporated.