DiscoverOrg Introduces Dashboard Feature For Data Append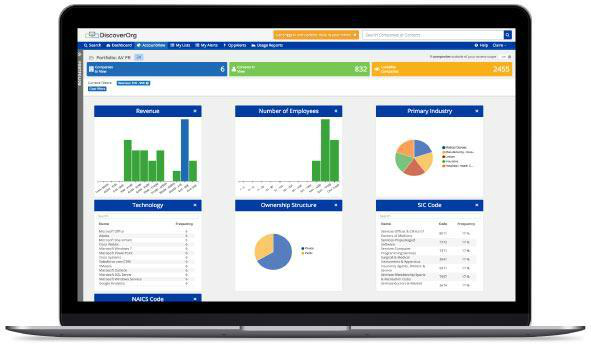 DiscoverOrg, a sales and marketing data intelligence provider, announced it has launched AccountView, a new dashboard feature designed to append firmographic and technographic data to existing in-house data, as well as locate lookalike contacts and accounts.
The company states that the data visualization dashboard enables sales and marketing teams to identify the firmographic and technographic attributes—such as revenue, size, industry and installed technologies—of top customers or accounts and find similar prospect companies. AccountView is integrated with the platform's buying trigger and purchase intent insights to enable marketers to prioritize prospects most likely to purchase, the company said.
"What could be a painful analytical exercise is made simple and straightforward with DiscoverOrg's account-based marketing features, and the result is faster growth for customers who can more effectively identify, understand and engage with their ideal buyer," said DiscoverOrg CEO Henry Schuck, in a statement.