Dreamforce 2012 Roundup: Selling The Social Enterprise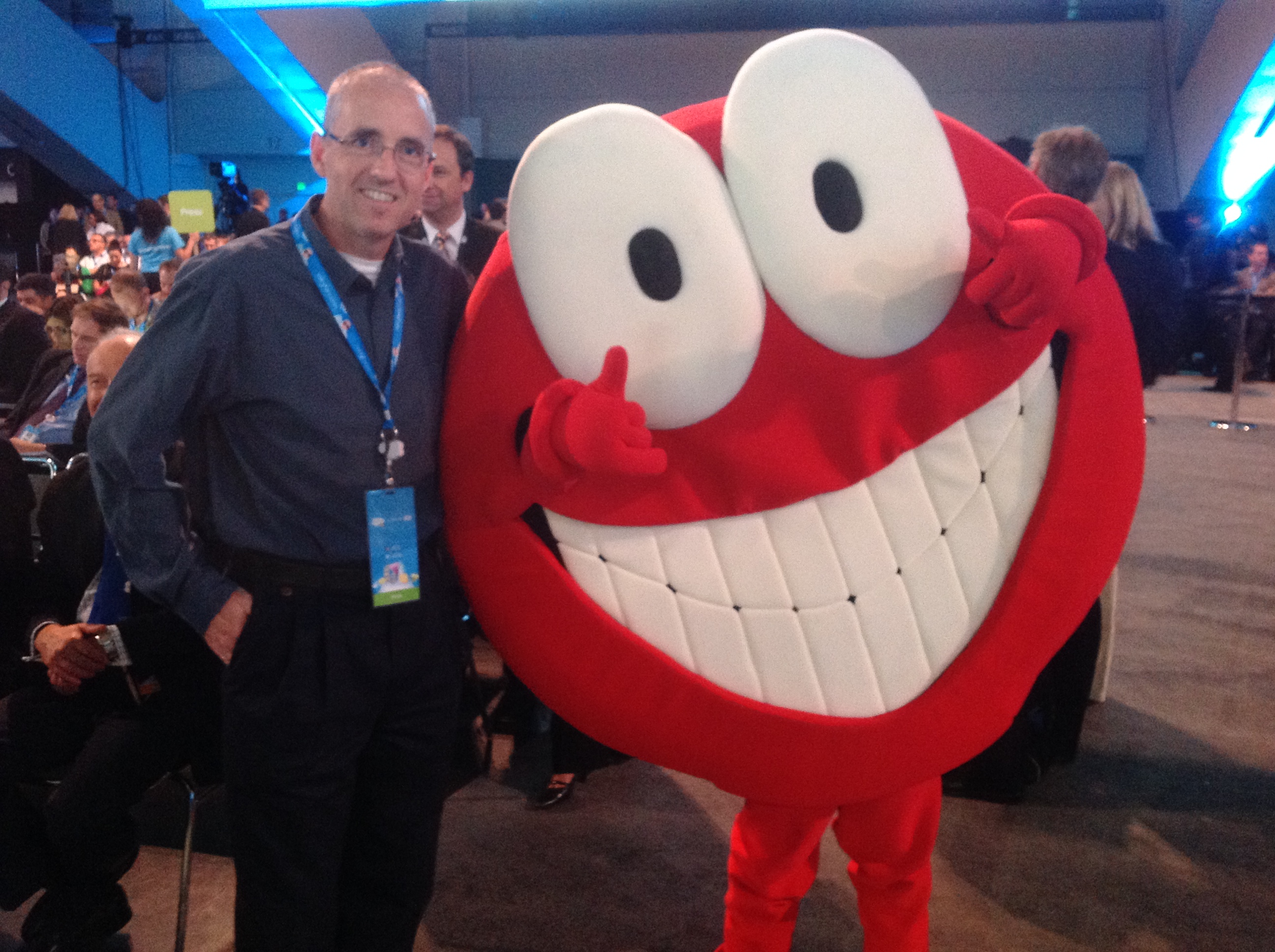 This year's Dreamforce event, held last week in San Francisco, was certainly bigger than ever, with Salesforce claiming around 90,000 attendees. And while Dreamforce is increasingly known for its circus-like atmosphere, superstar keynotes and massive presence in downtown San Francisco, there's also plenty of news and trend-spotting going on.
 Here's a roundup of the product announcements and most interesting trends from Dreamforce 2012, with a focus on items of interest to DGR's audience.
All the news that fits. Some vendors are wary of making big announcements during Dreamforce, and rightly so – it's nearly impossible to stand outside Salesforce's PR shadow during the event. Nevertheless, a few marketing automation vendors had news to share during Dreamforce, including:
- Eloqua, which started beta testing of its new Chatter inside Eloqua social intelligence integration;
- Treehouse Interactive, which announced updates to its flagship MarketingView solution;
- Salesforce.com's own Data.com Social Key, which will add one-click social intelligence to sales leads;
- Bizo's Company Targeting solutions for company and CRM retargeting activities;
- Demandbase's new API for pushing data from its Real-Time Identification solution directly into Salesforce CRM;
- A major update to Qvidian's Sales Playbook application.

Salesforce seeds the Marketing Cloud. There wasn't anything surprising about Salesforce's official announcement of its Marketing Cloud. As most people expected, Salesforce applied the moniker to its existing (and now fully integrated) Buddy Media and Radian6 acquisitions, putting the combined social marketing offering on an equal footing with its other major product lines.
Salesforce CEO Marc Benioff's keynote didn't hold any surprises, either. That may have disappointed news junkies who wanted Benioff to announce a surprise acquisition, but Benioff's focus on customer success stories made perfect sense at a time when Salesforce faces the immense task of selling its Social Enterprise vision – and its increasingly social-enabled technology stack – to the enterprise.
Selling the social enterprise. Just how committed is Benioff and Salesforce to a vision that marries cloud computing to social networking? Consider that during a post-keynote media session, Benioff asserted that "I think all software is going to look like Facebook" and that "everyone is going to have to rewrite [software] to have a feed-based platform."
That comment exposed Benioff to some criticism, and it's a good idea to take that quote for what it was meant to be: a deliberate exercise in show-stopping hyperbole. When you cut through the showmanship, however, it's clear that Salesforce is betting heavily on a feed-based paradigm for gathering, sharing and managing enterprise information – including information relevant to marketers. In other words, pay more attention to the second part of Benioff's comment, focusing on feed-based platforms, and less on his deliberately provocative use of Facebook as a specific example.
Life (and death?) in the Salesforce partner ecosystem. Dreamforce put to rest (for now) rumors that Salesforce was interested in building out its Marketing Cloud with core marketing automation technology – and perhaps a marketing automation acquisition. Yet while the marketing automation vendors in attendance at Dreamforce say they're delighted with Salesforce's current Marketing Cloud vision, they must also realize that Salesforce is willing to roll over AppExchange partners that happen to claim the wrong piece of turf.
Case in point: Box.net and Okta, both of which now have to explain just how they fit alongside Salesforce's new Chatterbox and Salesforce Identify offerings. And it's still an open question whether it makes sense for Salesforce to add core marketing automation functionality to its Marketing Cloud, when it might decide to do such a thing, and how independent marketing automation vendors would adjust to such a move.
Salesforce's curious take on content marketing. Finally, DGR attended a Wednesday afternoon Dreamforce session on "Killer Content Strategy" offered Salesforce's own distinct spin on content marketing. Rather than a B2B focus on concepts like lead nurturing and tailoring content to different points in a customer journey, the heavily B2C-weighted session focused on three things: social media, social media, and more social media.
The session, which one unimpressed attendee described on Twitter as "cute social media stories," couldn't have been very useful to B2B marketers who know that social marketing, no matter how important it might be, is just one tool among many. But as a reflection of Salesforce's single-minded pursuit of its vision for the Social Enterprise, the session certainly reinforced the story Salesforce wanted to tell last week.