Drift Launches New Features For Identifying Anonymous Website Visitors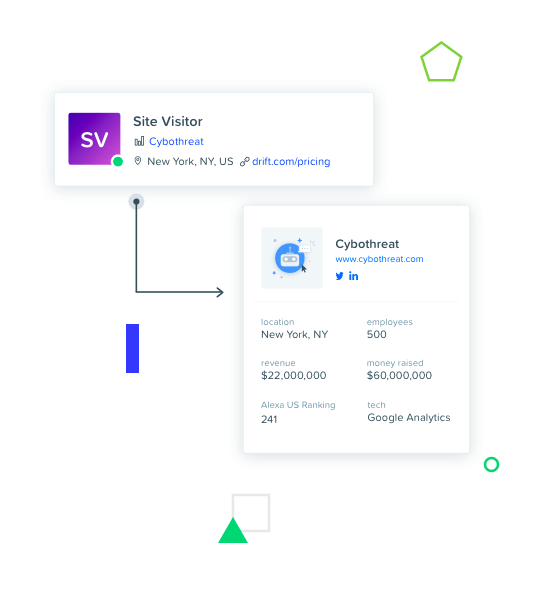 Drift, a conversational marketing and sales platform, has updated its solution with the launch of Drift Intel. Powered by an integration with Clearbit, the technology is designed to help marketing turn anonymous website visitors into qualified leads for sales in real time, eliminating the need to fill out forms by aggregating company data into a company profile.
Drift Intel aims to aid businesses with their account-based marketing efforts. Key features include:
Real-Time Company Profiles. When an anonymous visitor comes to a website, Drift Intel is designed to automatically generate a company profile with the company's name, employee count, funding, industry, and more. This gives sales and marketing teams all the context they need to start meaningful conversations in real time, according to the company.
Intelligent Lead Routing. By using the company profile, Drift Intel is positioned to identify businesses with specific demographics for smarter lead routing to account reps.
Personalized Messaging at Scale. Marketing and sales teams are positioned to personalize real-time messages by using details from a visitor's company profile.
"When we first eliminated forms and called on other companies to do the same, the loudest question we heard was, 'How will we get the information we need as a business to market and sell to that person?'" said David Cancel, Founder & CEO of Drift, in a statement. "Our goal with Drift Intel was to answer that question and give our customers the tools they need to create an amazing experience for buyers, remove friction and continue on our mission to make it easy for businesses to buy from businesses."