Frost & Sullivan: Marketing Automaton A $1.9B Industry By 2020
Marketing automation will be a $1.9 billion industry by 2020, according to the latest research from Frost & Sullivan. The report, Global Marketing Automation Software Market, attributes the growth to the rising need to integrate marketing efforts in order to optimize returns on marketing ca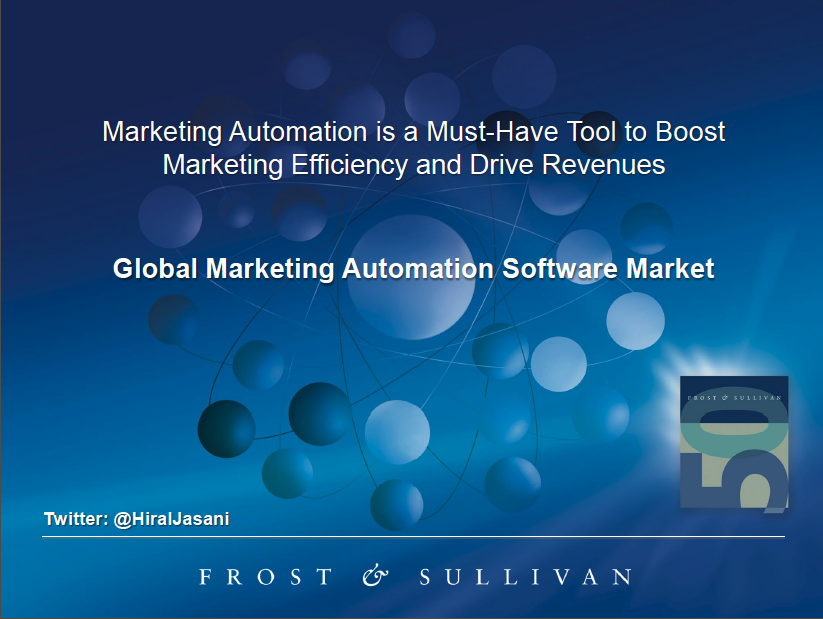 mpaign investments.
The study shows that 80% of the U.S. market in 2013 was controlled by three companies: Marketo, Oracle Eloqua and Silverpop.
According to the report, future expansion will be fueled by the demand for marketing agility, actionable customer intelligence and ability to measure revenues on marketing campaign performance.
"Businesses have realized the value of proactively engaging with their customers by leveraging intelligence generated in the marketing automation tool," said Hiral Jasani, Digital Media Industry Analyst for Frost & Sullivan. "Additionally, measuring the ROI on marketing campaigns across multiple channels is an essential function of today's marketers as customer interactions span several devices and media. Smarter companies that want to take charge of their lead generation and lead nurturing efforts across all relevant channels are increasingly using MAS for a strong competitive edge in the market."